Top 20 SaaS Affiliate Programs
By advertising people's items through affiliate marketing, you can earn a modest commission on each sale made by your referral. On many of the websites, you have probably noticed headlines labeled affiliate links or sponsored posts. It is frequently regarded as a crucial component of contemporary digital marketing and affiliates profit from it by getting the chance to generate passive income. Additionally, affiliates benefit from any purchases or audience traffic generated as a result of your marketing efforts.
A company could collaborate with an affiliate for a few reasons:
Reaching out to a particular affiliate audience
Increasing sales, online traffic, and brand exposure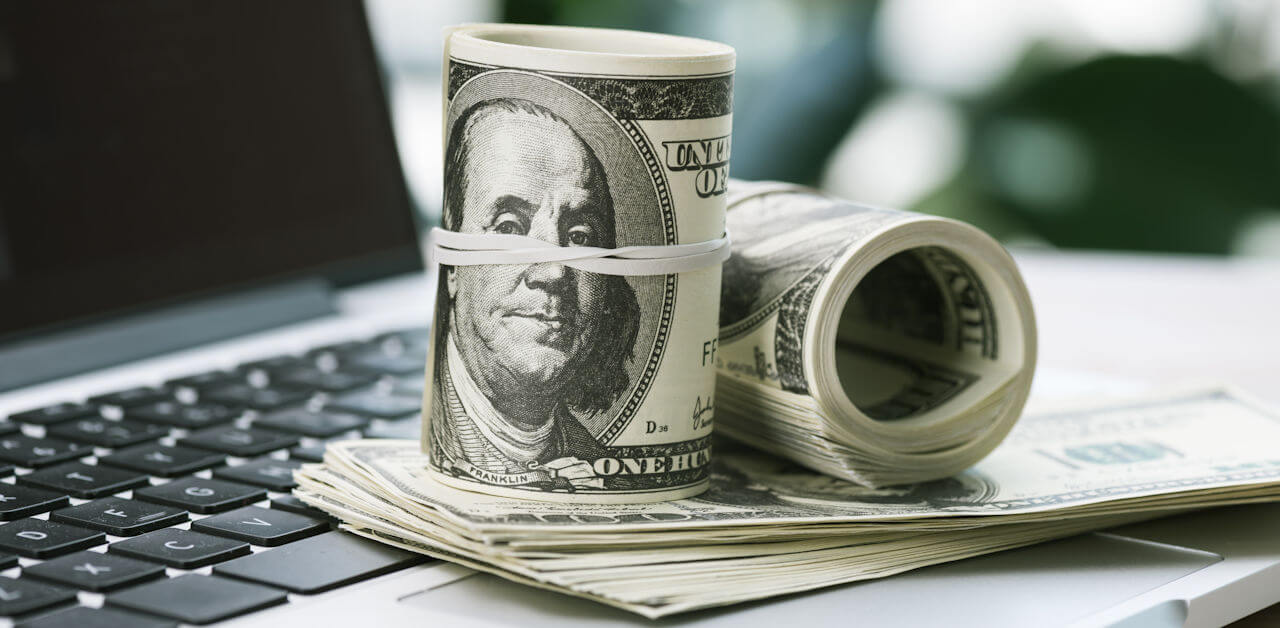 Building a platform and an online audience takes time, but affiliate marketing may be beneficial. You can discover information about 20 various SaaS affiliate programs in this article.
1. Brand24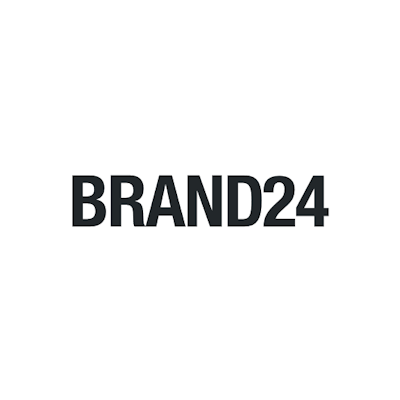 Brand24 is social media monitoring tool. Brand24 gives its members the tools they need to stay informed about what is being said online about their companies, get consumer insights, engage communities, find potential customers, enhance social customer care, get in touch with influencers, and keep an eye on their rivals.
By promoting Brand24 as a partner, you earn a 20% recurring commission and cash out your earnings on the thirteenth of every month. You can start monetizing your efforts by advertising their services. Spread the word about your exclusive referral link to earn $300 on average for each successful introduction.
2. BuzzSumo
Today, BuzzSumo is used by hundreds of companies to produce excellent content, keep an eye on their brands and industries, and look for expansion prospects. With up to 30% in sales commission through the BuzzSumo Affiliate Program, you may make a lot of money! BuzzSumo has been the go-to content marketing solution for authors globally since its start in 2014.
3. CallPage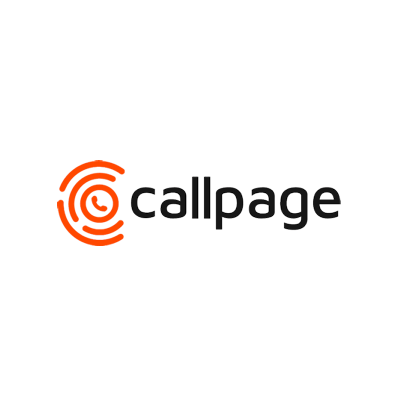 More than 1,500 businesses utilize CallPage, a top callback, and click-to-call solution, globally. By offering a fast-contact option, CallPage enables businesses to boost inbound sales calls from their websites by up to 75%. Users can identify call sources, customize pop-ups, and evaluate outcomes using its user-friendly dashboards and applications. Companies may build up their own call centers utilizing CallPage's virtual PBX and IVR.
Earn 25% of every sale made using your exclusive referral link when you promote CallPage. Your commission will go up to a maximum of 30% if you recommend more than 20 people.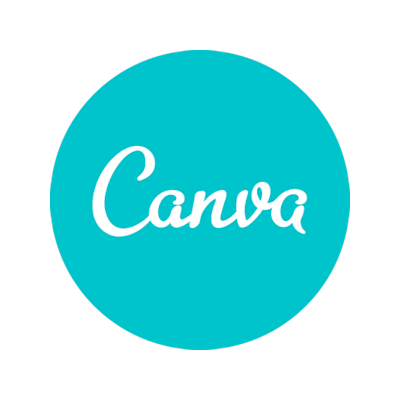 4. Canva
Canva is a graphic design tool that help you create marketing material. You can make up to $36 for each new Canva Pro subscription that signs up with your own referral link by spreading the word about the value of great design. They provide both consistent and adaptable payment alternatives. You have the option of receiving payment by PayPal or e-transfer. They pay frequently, so you receive your commission more quickly.
5. Evernote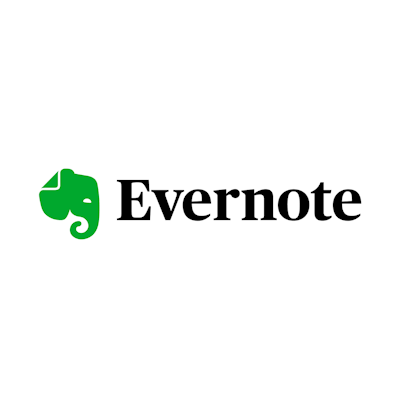 One can make notes in Evernote that can be text, illustrations, pictures, or downloaded online stuff. Notes may be labeled, annotated, changed, searched, given attachments, and exported. They are saved in notebooks.
By collaborating with Evernote, you may get paid a commission each time someone uses your special referral link to sign up for an individual premium plan. You get paid around 10% to 70% of commission per sale. To start making money, just include one of our ready-made advertisements in your work. Sadly, Evernote does not currently offer a live, open affiliate marketing network that pays money. They solely provide a referral program via which you may accumulate points. These points may be used to buy Evernote Premium.
6. Grammarly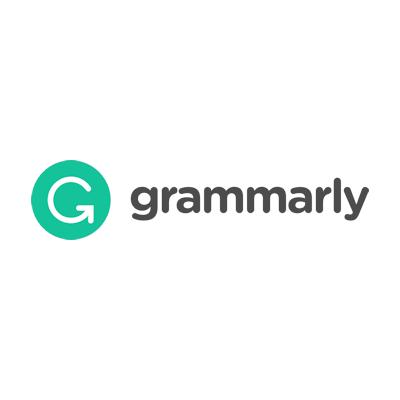 Grammarly is a program that corrects your grammatical errors and offers you writing suggestions. It has free and premium version. Top performers in the Grammarly affiliate program are eligible for benefits like cash incentives, increased payments, special discounts, etc.
High conversion rates of up to 20–30% are available, along with an activation bonus, cross-device tracking, an exceptionally liberal 90–day cookie window, regular performance bonuses, and top-notch affiliate support for your guidance.
With even bigger payments for top achievers, its exclusive affiliate commission system offers you the possibility to profit in two different ways. The compensation for opening an activity-free account is $0.20, whereas the payoff for purchasing a premium plan is $20.
7. HubSpot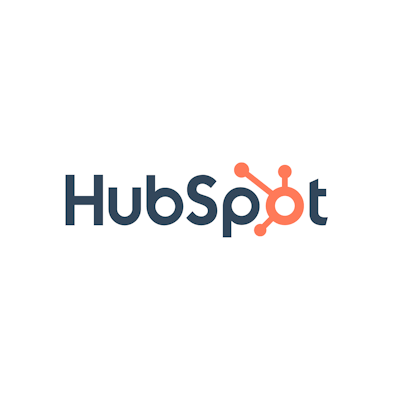 It is a CRM that help you in achieve better customer satisfaction tools at one platform. Team up with HubSpot's Affiliate Program to increase income from your content while fostering the development of the SMB community. While the recurring commission rate is 15% monthly, the commission rate can be up to 15% or 100% up to 1 year. You receive a fixed charge from Hubspot of 100% of the first month's income. A 90-day cookie window increases the commission affiliates receive on purchases they helped influence, and the payout average is $276. Plans from HubSpot start at $50 and go up to $3,000 monthly. Additionally, buyers frequently buy many products at once. Thus, these payments may accumulate rapidly!
The two plans that HubSpot offers are solution provider and partnership. A solution provider is a low-cost option with monthly costs starting at $25 and a 20% revenue share (one year of commission), partnership with a 20% revenue share beginning at $400 per month (lifetime commission).
8. IFTTT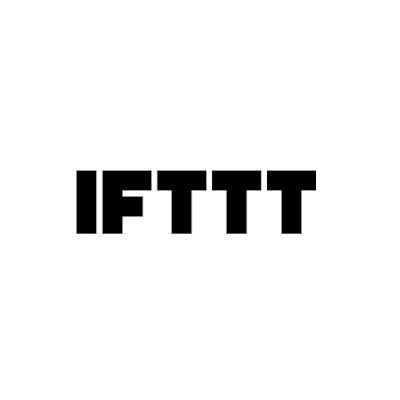 IFTTT is a free web service that help you automate internet based tasks to increase your productivity. With the help of this program, IFTTTers will be able to get paid for each subscriber they bring to IFTTT. When a person signs up using your link, they automatically get 20% of the first payment made by that user as an affiliate referral bonus.
They are interested in collaborating with you if you share their enthusiasm for IFTTT. On TikTok, Youtube, Instagram, Twitter, and even MySpace, you can spread the word about IFTTT to your neighborhood.
9. Landingi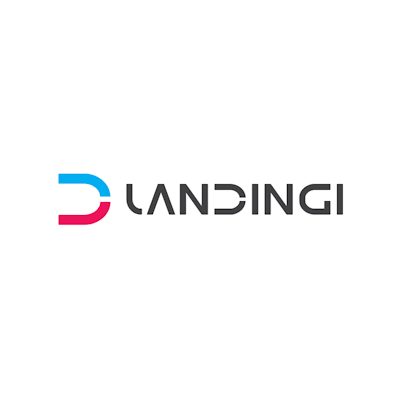 The landing page builder is simple to use, appropriate for non-technical users, and most importantly required by customers to generate leads. Each sale you refer to Landingi earns you up to 25% commission! Working with Landingi is painless and stress-free. They provide you access to pre-made promotional materials on the PartnerStack platform to make your job easier. To aid in your expansion, you also have an affiliate program coordinator on staff. After clicking on your link, customers are not required to instantly register a Landingi account. To complete that, they will have 90 days. The 90-day window will reset if the user hits the referral link once more. To cash out, you must have at least $25 in rewards.
10. LiveAgent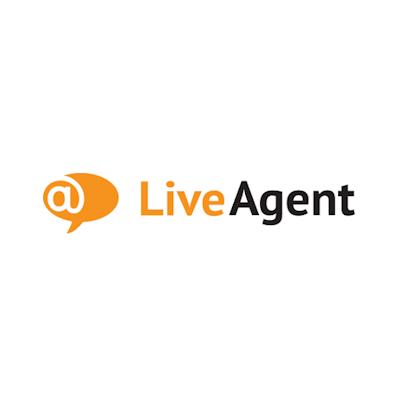 Multiple channels are handled by the help desk software, LiveAgent. Email, calls, the knowledge base, Viber, Facebook, Instagram, Twitter, live chat, and more are among the available methods. Simply by joining their affiliate program, you are eligible to get a $5 commission. It will be given to you with your first commission payment. They give you a 20% commission on the first payment and a 20% commission on any subsequent recurring payments.
A variety of affiliate links and banners are available for promotion. If more than one affiliate contributed to the sale's referral, the commission was divided 60 percent evenly between the first and last affiliates. While 8% of the fixed cost is subtracted from the ongoing commission. The LiveAgent cookie window lasts 90 days. Every month on the 15th, payments are issued for sales that were recommended during the previous month. The minimum compensation is $250, and you must suggest that at least two distinct consumers receive it.
11. NapoleonCat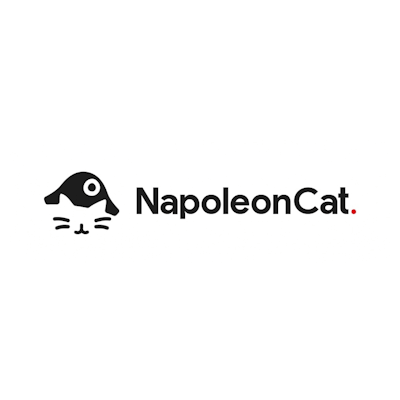 NapoleonCat offers various tools like social content management and analytics across diiferent social media platforms. 20% commissions are regularly paid out for any sale made through the NapoleonCat affiliate network throughout the first year of the customer's relationship. Before making a purchase, certain buyers want a little extra attention. We have a 90-day cookie policy for this reason.
Your incentives are computed at the end of each month and may be cashed out through your PartnerStack account. The month after your commission is earned, payments are validated and distributed. Any commissions earned in February, for instance, will be accessible in March. PartnerStack oversees NapoleonCat's affiliate program, and they will be the ones to handle all of your incentives. You need to have at least $5 in your PartnerStack account to withdraw your commissions.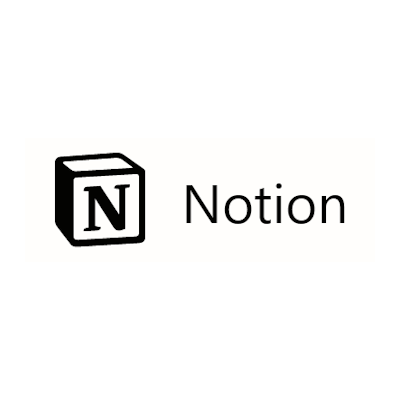 12. Notion
Notion is a single space where you can manage your thoughts and note them. You will get 50% of all payments made by your referrals during the first 12 months for any new joining or business plan upgrade, with no limits. Through PartnerStack, it's simple to create several connections and keep track of your incentives.
13. Semrush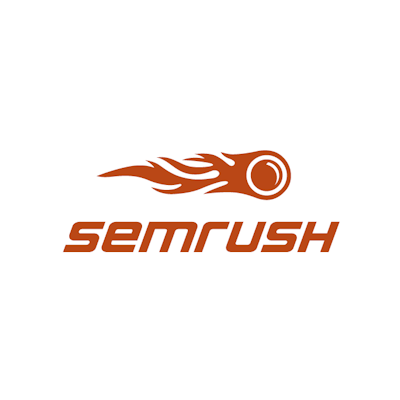 Semrush is a keyword research and SEO audit tool. For each new subscription sale, there is $10 for each new trial and $0.01 for each new sign-up, so you may make a $200 commission. Over 7,000,000 marketers utilize more than 40 tools, which you may advertise. The shelf life of cookies is 120 days. There are promotional materials available to use in promoting Semrush. They have a dedicated team ready to assist you.


14. SimilarWeb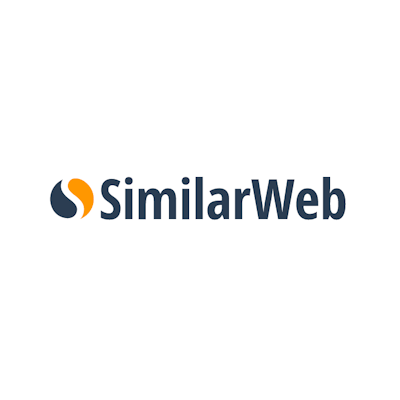 The top tool for competition analysis, SimilarWeb, has over 10 million users and the most recent data. They have the most cutting-edge features in the fastest-growing competitive analysis tool. Additionally, they provide their affiliate partners with large payments and bonuses.
There are accessible marketing tools such as landing pages, text links, banners, videos, and assets in several languages, and an enthusiastic affiliate management team is behind you to support your success. You can earn $50 per sale and $10 per lead.
15. SpyFu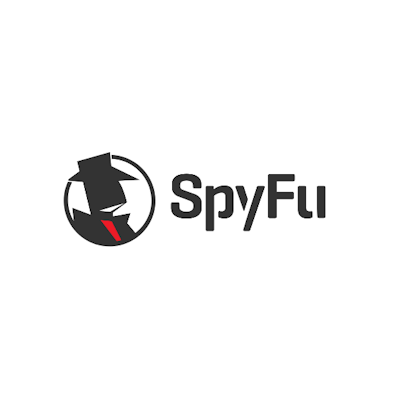 Through best SEO competitive tool, you receive 40% in recurring monthly commissions through the SpyFu affiliate program. You may obtain their most recent and current banner packs through your SpyFu affiliate interface. Once you've decided on the banner to use, copy the code and paste it into your blog or website.
You'll start getting money from Spyfu every month after you have a minimum of $100 in credits in your affiliate account and a functional PayPal account. Payments can be received twice a month by wire transfer or PayPal.
Not all visitors join right away. Their 365-day tracking cookie secures your purchase credit. With a turnover rate of less than 4%, SpyFu customers hardly ever depart. Your repeat business commissions are really valuable. SpyFu is designed to convert your affiliate traffic, with an average conversion rate of 2.5 percent.
16. Super Monitoring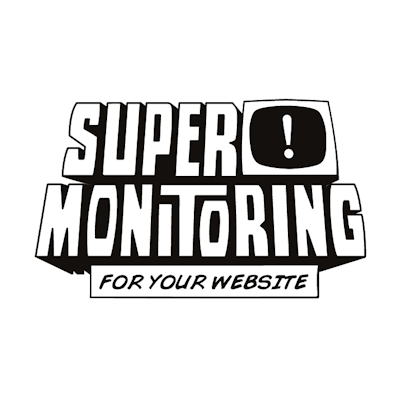 Availability, content, transactions, load time, Core Web Vitals, domain and SSL certificates are just a few of the monitoring services that Super Monitoring offers.
By promoting Super Monitoring to your readers, you may monetize the traffic to your websites and work with us to earn 30% of each sale for a full year after user registration.
Your affiliate link and marketing materials are at your affiliate panel. We will provide you with a 30% commission on each payment made by the user we assigned to you throughout the next 12 months if they make a purchase. Upon reaching $50, we will pay you your commission based on an invoice you provide via PayPal or bank transfer (EU only).
Read more about our Affiliate Program
17. Surfer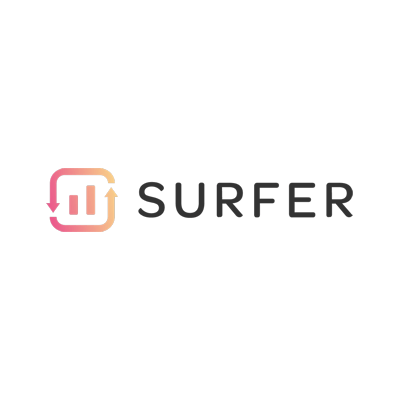 Surfer is a smart SEO content optimization program. Every new Surfer subscription earns you a 25% recurring monthly commission from Surfer. It uses last-click attribution and has extended cookies that last for 60 days.
To assist you in optimizing your earning potential, promotional support is available to help you gain access to promotional materials. Through the site, you may keep tabs on your earnings and performance. Whenever you desire, payments are made according to your request.
18. Unbounce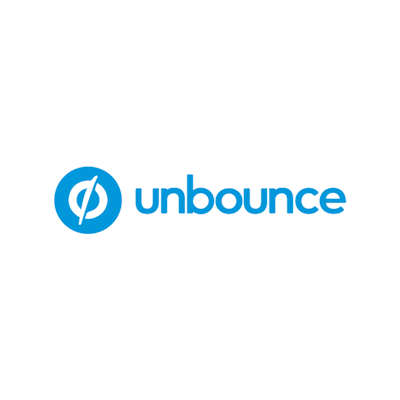 It is a Landing page builder that gives you highly responsive web pages. For each new customer you refer to Unbounce, you may receive 20% of the recurring income. For as long as they remain an Unbounce customer, the commission is a fixed percentage of each transaction.
You get access to partner templates, promotion assets, and training resources. How you get rewarded depends on you. At the end of the month, you may withdraw your referral bonuses in the currency of your choice using PayPal or Stripe. The same 14-day free trial that all Unbounce customers receive is also available to referrals. You begin to make money after they pay for their first month. 60 days after your referral begins a new trial, payments are confirmed and made.
19. WebWave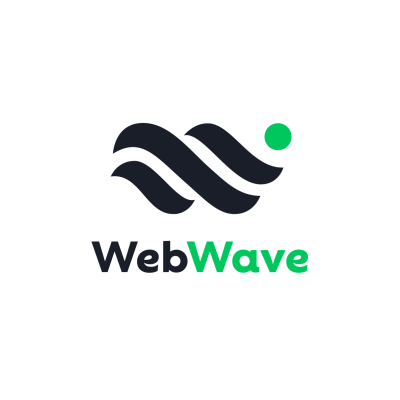 WebWave is a free tool for creating websites. The most cutting-edge design options are available in WebWave's website builder. Nevertheless, utilizing WebWave is simple and easy. Your own domain is free for a year when you purchase a Premium Plan. Additionally, each domain comes with a free professional mailbox and SSL certificate. You can design your own websites with WebWave's drag-and-drop website builder. You get access to a full website design and hosting system with the WebWave website builder.
Receive a 30% commission on each payment made by a client you have recommended. As long as they remain a WebWave customer, you receive a commission on any transaction they make. No restrictions or catches exist. Your referral will also receive a 50% discount on their first website with WebWave. You must amass at least $100 if you wish to transfer your find to your bank account. You have saved the client's information for 365 days, so they are not obligated to make a purchase right away. There is accessible promotional content for posting on Instagram, Facebook, and websites, including a logo, videos, and screenshots.
20. Woodpecker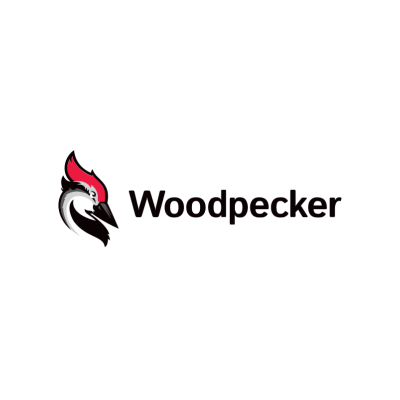 You may develop automated email marketing campaigns using this clever and incredibly user-friendly cold email marketing solution. Recommending Woodpecker to others and giving them a long Woodpecker trial.
You receive a 20% fee on each payment made by the clients you suggest each month. You may easily obtain your funds by requesting a withdrawal on your Partner Panel and taking advantage of the direct withdrawal's convenience. Even if a visitor you sent to their site doesn't convert, you can still get paid if they come back and sign up for an account within 30 days. The most recent click is taken into account.
Best qualities of affiliate program
All you need to do is go to a company's website if you want to sign up as an affiliate partner. The bottom of the webpage is where the majority of businesses advertise their affiliate program. Clicking on the link will take you to the affiliate program page where you can find details about it. You should keep in mind different steps to search for affiliate program:
Look into affiliate marketing networks in your niche.
Does the program maintain a good reputation in the industry?
Assess which product categories, commission percentages, and payment methods are most practical for you.
Does it operate in a highly competitive niche?
Does the program provide useful resources and tools?
Is there a dashboard for the program to track sales?
Does it provide a long cookie life?
Think about the tools you already use. There are commonly affiliate programs offered by hosting companies and marketing tools. You've undoubtedly understood by now that picking a reputable affiliate program requires careful consideration. For this reason, it's crucial to take advantage of the top affiliate programs that may significantly increase your earning potential.
Get notified about our new posts
By submitting this form I accept the
Privacy Policy
and I agree to receive blog-related information from Super Monitoring.