Automated email follow-up with Woodpecker
Effective communication is one that's promptly followed up. But what do you do if you're travelling / having lunch / visiting the doctor / same such when you're supposed to be replying to your client's "urgent" email? Reply after a while, of course!
Sadly, that might not always work out for the best. Some conversations are just too important to be replied to at leisure. Like a job interview invite, for instance. Take a little time to reply and someone else might fill up the space; or a delayed email to your long-distance girlfriend might lead to a break up.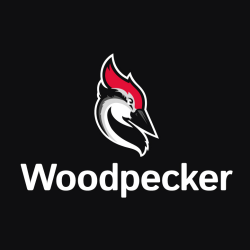 Okay that was a bit dramatic, but on a serious note, what do you do when you need to follow-up on an important email chain but you aren't sure you'll be able to get hold of a computer when you need to? The answer lies in automation.
Automate your email follow up, and while you're at it, make it interesting. Meet – Woodpecker.
Woodpecker – cold emails and follow-ups sent from your inbox, automatically
Woodpecker is a one-of-a-kind online tool that lets you send out follow-up emails but at a frequency that makes the receiver believe you're sending them yourself. You can set up how many emails you wish to send out and at what times so that it doesn't look automated. What's more, the tool intelligently detects replies to mail chains and stops further follow-ups accordingly. Replies from different addresses, forwards, and auto-responders are also detected.
Woodpecker is a boon for people who market or keep in touch with their client base through regular cold emails. You can contact an unlimited number of prospects with personalized cold emails daily to build solid revenues. Moreover, the tool shows you who opened one of your automated emails and when or clicked your link.
Talking about the tool from an organization's point of view, if more than one person (or a team) is responsible for sending follow-ups, Woodpecker ensures the same people aren't addressed twice. That way you don't end up spamming your prospects and everyone stays happy.
Here are some other cool advantages the tool gives you:
Integration with a number of email platforms (Gmail, Outlook, or other IMAP based)
Support for exporting leads through Zoho, Zapier, Pipedrive, etc.
Enables easy customization of follow-up emails with multiple fields to make them sound as natural as possible
Allows you to import contacts form Zapier (using API) or from Excel files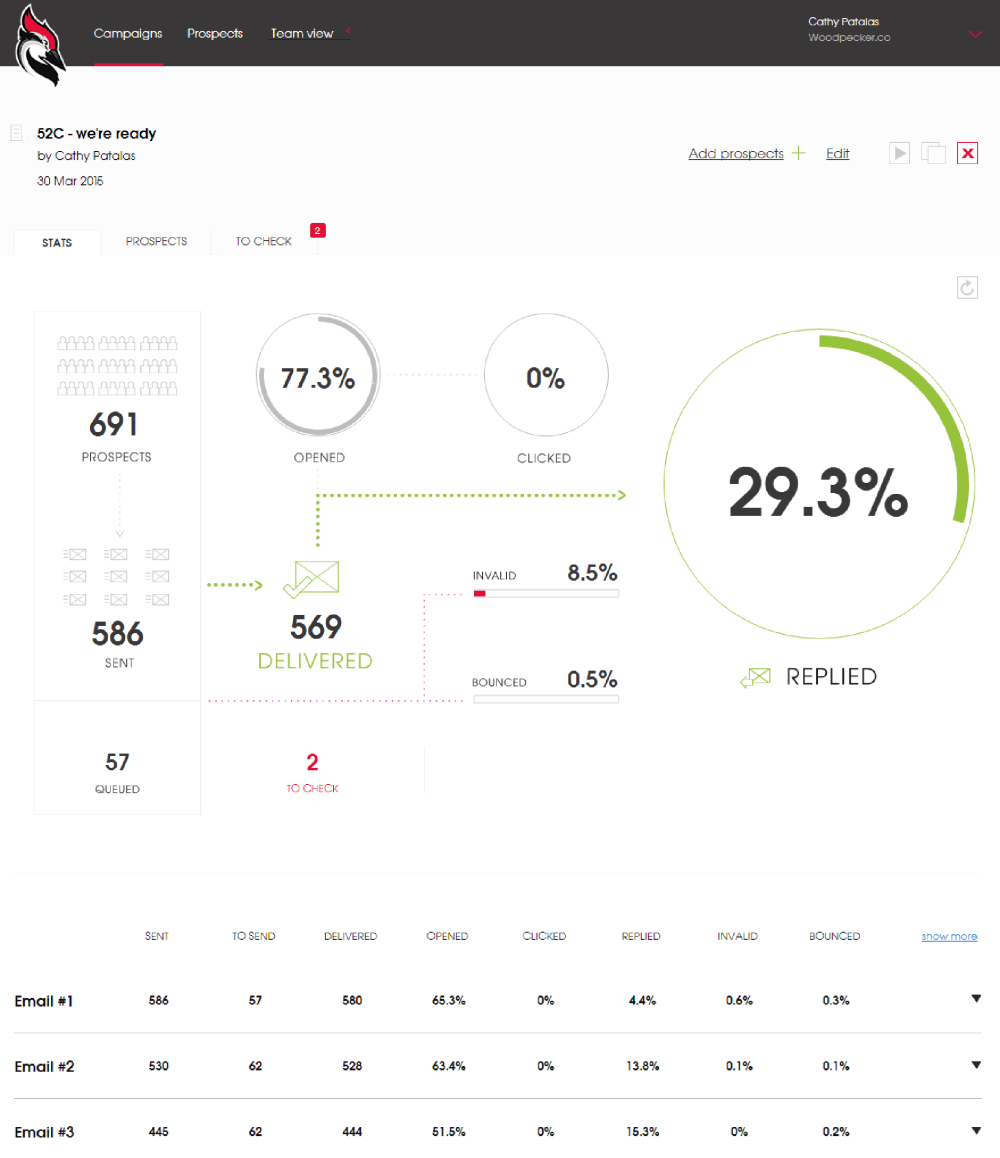 How it Works
To let the guys at Woodpecker give you a nice demo, click on 'Get a demo' at the upper right corner of the homepage.
To try it out for yourself, sign up for a 14 day trial without providing any credit card information. Thereafter, you can choose to watch a sweet 3-minute tutorial-of-sorts to know your way around the tool's interface. But even if you don't watch it you'll be able to figure the tool out. That's because there isn't much of a learning curve involved (plus point in our view).
Once you reach the tool's dashboard, you'll see a button on the right hand side that says "Add campaign". That's where you'll need to click to start sending out your first emails using Woodpecker. Once you do, the tool will ask you to pick a campaign name, attach an email id (from which you wish to send the emails out), and fill-in email components (subject, content, etc.). On the right hand side, adjacent to the email content section you'll see a number of custom fields that you can add to your follow-ups to give them a personal touch. These fields include:
First name
Last name
Full name
Company
Email
URL
Additional snippets
The values for these fields will be mapped from your Contact address book that you import into Woodpecker. Or you can add prospects (Contacts, clients) individually through "Add Prospects" button on the lower right side of the screen.
Thereafter, set a delivery time to send out the emails and select any additional settings you want (like tracking email opens). Once all settings are in place, hit "Save as Draft" or "Save & Send" to proceed.
In the trial account you'll be entitled to send out 150 emails and track how many of them were opened. You'll need to upgrade your membership to access the tool's full features.
We tried sending out 5 dummy emails using Woodpecker and the tool worked exactly as described. Our content was there, all first names mapped from the Contact excel sheet that we imported, and we didn't need to carry out any monitoring. The tool reported which emails were opened and when. Neat and simple!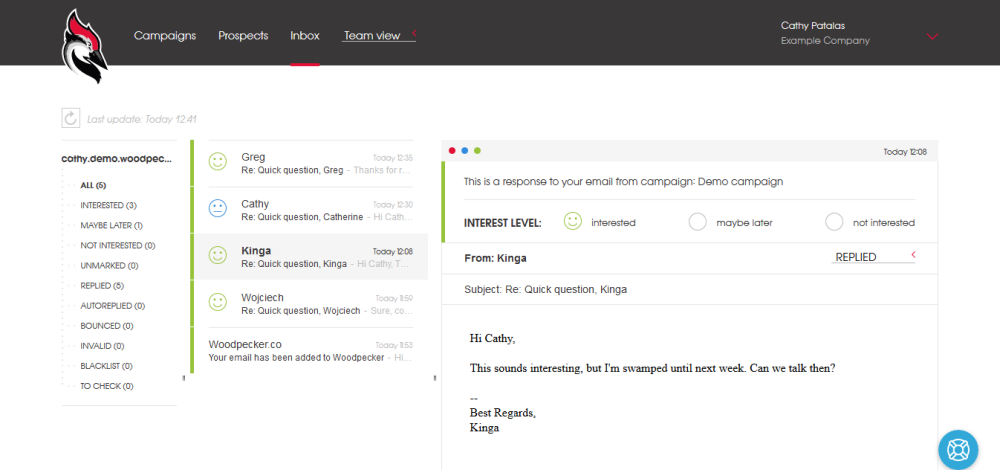 Pros VS Cons
Pros – the tool does what it says, smartly, hassle-freely, affordably.
Cons – at the end of the day, it is just a tool to automate email follow-up. Today most people have anti-spammers installed in their emails to directly send automated email follow-ups to the trash. Wait a minute! doesn't Woodpecker detect automated responses too? What if your receiver uses it and it flags your automated follow-up?
Guess it comes down to the value the tool can bring to your organization. It could be great for start-up and small organizations but for huge corporations that have dedicated marketing and sales teams, not so much!
Never lose touch with a prospect, follow-up smartly with @woodpeckerapp woodpecker.co/ via @supermonitoring
Verdict
If you're looking for a quick and affordable way to get in touch with a lot of prospective customers, Woodpecker could really help you out. That is keeping the risk of your emails going to the trash in mind. Try it to make an informed choice.
Get notified about our new posts
By submitting this form I accept the
Privacy Policy
and I agree to receive blog-related information from Super Monitoring.