Write flawlessly with Grammarly
How often have you heard the remark, "I've always struggled with my grammar"? Mastering the proper use of written English language is tricky even for native speakers of the language, let alone, people foreign to it. The punctuations, articles, phrases, similes, etc. that make up the language are sometimes too much to handle. And if the use of English is not directly linked to your livelihood, you can still manage. But if you're a writer, a teacher, or a professor, the wrong choice of words could mean make or break for your career.
At this point if you're thinking, 'that's why Microsoft built Word with spell and grammar check', well, it's time to expand your area of thought. 'Coz we're going to introduce you to a free online tool that will let you master written English language like never before. Presenting – Grammarly.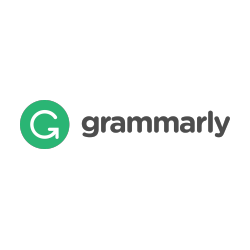 Grammarly – a writer's best friend
Literally! If you're among those who like to run a quick spell and grammar check on your documents before you submit them, you will fall in love with this tool instantly. It is slick, it's simple, and it's free! Grammarly not only points out errors in your documents, but also gives you suggestions to fix them. And we agree, MS Word does that too. But here's what really sets the online tool apart from the document editor. Grammarly lets you fix highlighted errors with just one click. You read it right – one click only! Click on a suggested fix for an error, and it will be done.
The intuitive tool monitors your documents to make sure everything you write is mistake-free, easy to read and effective. And that applies not just to spelling errors, but also to misplaced words / phrases, incorrect grammar, wrong punctuation, verb mistakes and anything "grammar-y" you can think of.
Still thinking of your trusty Word spell check? These features might help in convincing you:
Grammarly instantly fixes over 250 different types of errors, most of which MS Word cannot find
You can find the perfect word for a sentence each time through context-optimized synonym suggestions
It even points out correctly spelled words used in the wrong context so that you can avoid embarrassment
The mistakes in your work are highlighted in a very subtle and interesting manner so that you can better learn about them and avoid them in future
It lets you correct your grammar on any platform including emailing, social media, document editors and more through specialized add-ins.
With algorithms developed by the world's leading authorities on linguistic technology, Grammarly goes beyond basic grammar and spell check and helps you become a better writer.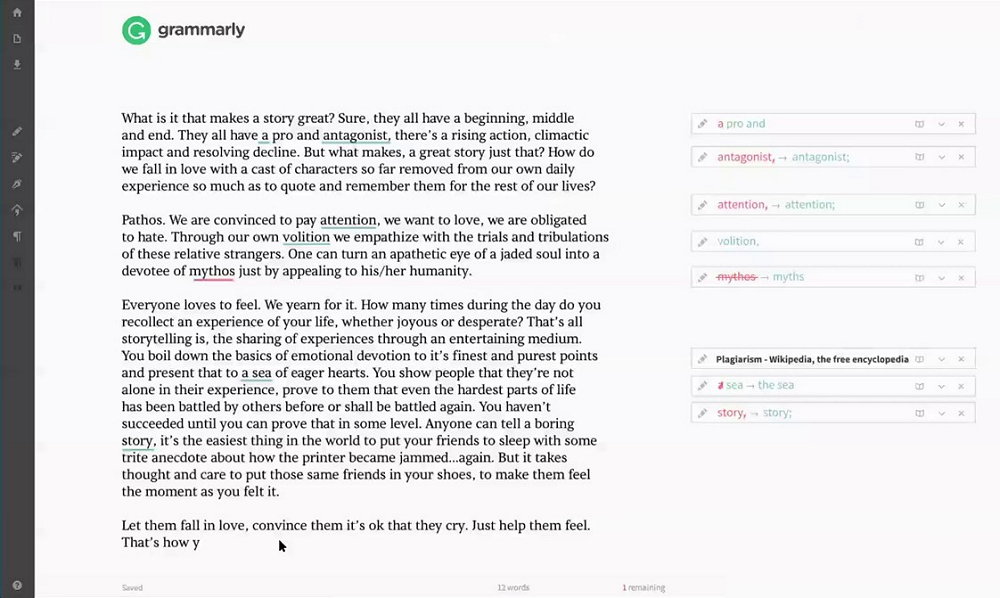 This is how it rolls
To start using the tool, you'll need to create a free account with Grammarly. A simple signup later, you'll be assigned your dashboard. In the dashboard you'll be able to find various options in the left-hand panel that will help you perform different operations with the tool.
My Grammarly – your work page containing all the documents you upload to the tool for correction.
Profile – here you can view your account settings (name, email, password, etc), add words to your personal dictionary (so that words particular to your work are no longer flagged as misspellings), and / or select if you want to work with American English or British English.
Apps – lists all apps suited to your account type. A free account is entitled to a browser extension, an MS Word add-in, and a native app for your desktop.
Premium – page that shows what's available with the premium edition (paid edition) of Grammarly and how much it will cost you (you can of course stick to the free account and still use the tool for as long as you want).
Support – your help guide to the tool.
Once you've made the basic settings, you can start using the tool by uploading a document to be checked. If you need a little hands-on practice, Grammarly provides a Demo document with mistakes that you can open to work with yourself. Try it and you'll get a pretty clear idea of how to use the tool (and how good it can make your work). Additionally, once you open a document inside Grammarly editor, you're provided with a number of options to enhance it:
You can turn specific checks on or off (contextual spelling, grammar, punctuation, sentence structure, style)
Check for Plagiarism issues (available with Premium account)
Enhance the vocabulary used (available with Premium account)
Get your document proofread by a professional (available with Premium account)
Additionally, you can paste content directly into the editor or create a new document directly in the editor (so the tool becomes your online writing pad).
Just for fun and for really testing Grammarly's capabilities, download the Demo document to your computer (there's an option to do that). Once you have the document, run MS Word's spell and grammar check on it and then compare the experience with the Grammarly experience. We bet you'll choose the latter instantly!
Pros VS Cons
There's no doubt about the pros.
It's way better than the simple grammar and spell check of Word.
It includes features like vocabulary enhancement, plagiarism check, professional proofreading.
It allows you to create new documents and check them right inside the editor.
You may upload and download documents to / from the tool.
There is literally no con to this awesome tool. There is a free basic account that you can use for as many documents and for as long as you want. But, in order to access really helpful features like plagiarism checker, vocabulary enhancer or proofreading, you'll need to fish out some money (the prices are quite affordable actually).
Create brilliant, mistake-free documents easily with @grammarly grammarly.com/ via @supermonitoring
Final Verdict
A must try tool for writers and bloggers. Give it a try for its sheer usefulness; but it you truly want to realize its potential, sign up for the premium account. You won't regret it!
Get notified about our new posts
By submitting this form I accept the
Privacy Policy
and I agree to receive blog-related information from Super Monitoring.
One comment:
Paul B.:

People should also check out editorr.com and editorr app. The editing is handled by real editors in real time.

August 10th, 2016 at 4:23 am