What Is the Best Tool to Check the Grammar in Your Article
For businesses of all sizes and from different industries, it is absolutely essential to maintain a certain image and reinforce their authority. In fact, a brand's reputation can greatly impact everything from marketing to sales.
That's why company websites need to be managed correctly – after all, they often serve as the point of first contact for many of your customers. Consequently, all of the content has to be checked for any possible spelling, grammar, and punctuation issues. To do this, you can use different free and paid tools.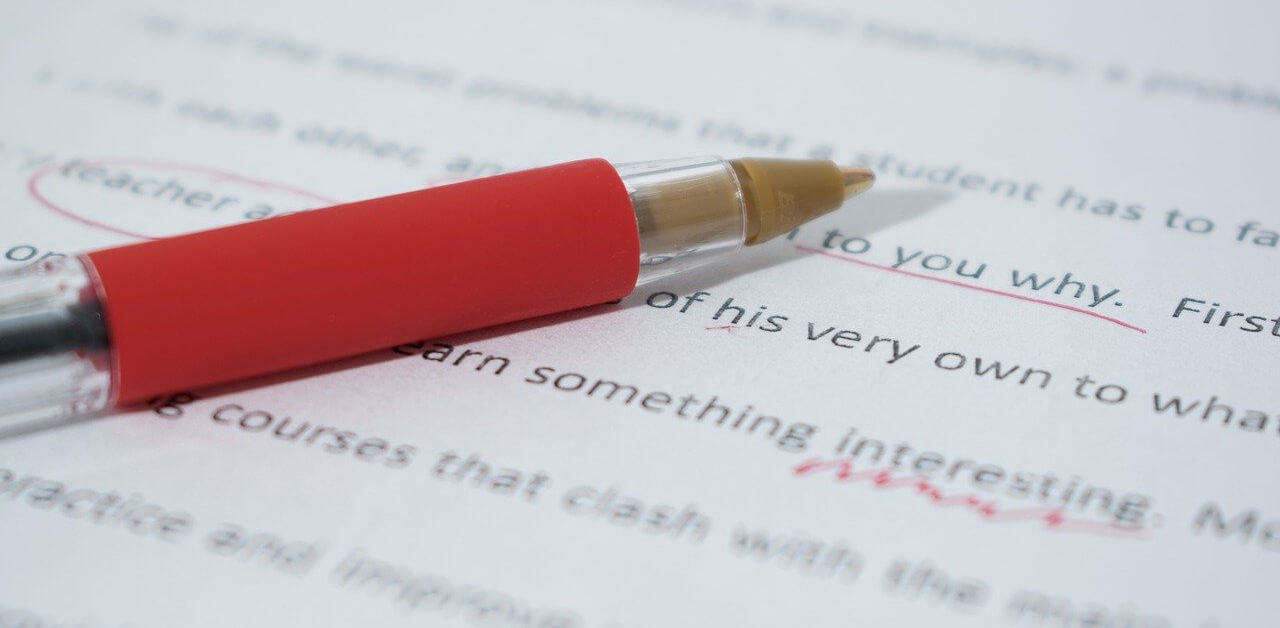 1. Grammarly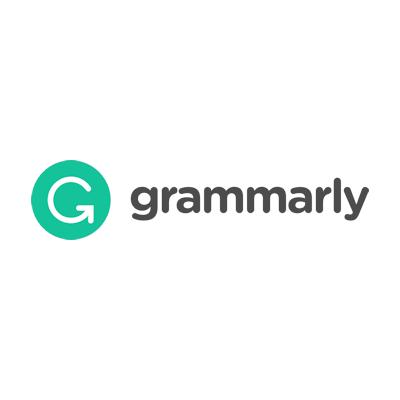 By far one of the most popular grammar checking tools out there, Grammarly is a favorite for many writers. Millions of users are already loving it which is why it only keeps growing in popularity. You can use it to check your writing and even help you improve your skills over time. For example, Copywriter Collective can help you learn writing as a skill both for professional and everyday needs, but it's up to you to perfect it. The more you use Grammarly, the better you will start understanding which mistakes you should avoid.
One of the best things about this tool is that it is quite user-friendly while its interface is easy to use. Grammarly detects and selects all of your grammar, spelling, and punctuation issues and suggests ways to correct them. It can also detect word choice and style issues and you can even add words and phrases to your personal dictionary. There are also special settings for your text where you can decide which version of English you are using (US, UK, Canada, Australia) and what kind of text you want to analyze (tone, intent, audience, etc.).
Grammarly also offers a plagiarism checker with its paid version. If you don't want to use Grammarly as an online tool, you can install its Google Chrome extension which will check your writing in real-time on most websites. The free version is extensive enough, but you get additional features with the premium plan (billed yearly or quarterly) or the business plan (billed monthly or annually).
2. Hemingway Editor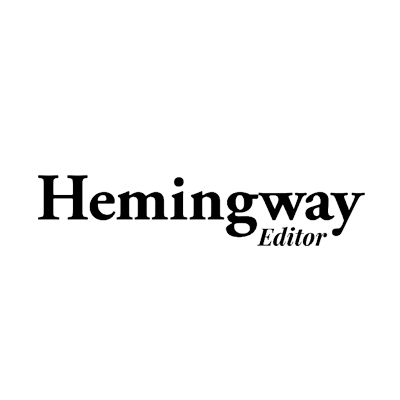 Another popular grammar checker is Hemingway Editor (also known as Hemingway App). But while Grammarly is more about grammar, Hemingway Editor is all about comprehensiveness. The tool is named after the famous author Ernest Hemingway who was known for his direct and simple language that created a distinct flow in his works. Hemingway Editor takes this principle and applies it to your text. It detects parts of your writing that can be improved in some way which eventually makes your text easier to read.
Will Freeman, an expert from the writing services reviews site Supreme Dissertations, says, "Hemingway Editor is probably the best tool for improving the 'voice' you use in your writing. It selects such things as passive voice, adverbs, complex phrases, and lengthy sentences urging you to change them to simplify your text. But simple doesn't mean bad. On the contrary, when you use simpler language, reading your text will be easier which will leave your audience endlessly thankful."
The app will give you a readability score to quantitatively measure how smooth the flow of your text is. The online version of Hemingway Editor is totally free, but you can also download a desktop version which requires a one-time payment (no subscriptions).
3. ProWritingAid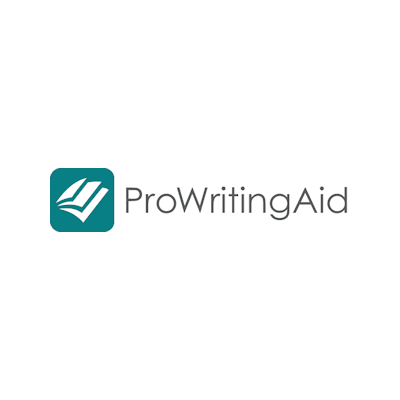 ProWritingAid is a fairly popular grammar checking tool that is usually recommended both for content writers and fiction writers. In fact, it can be extremely useful to freelancers particularly. IEyeNews suggests that remote working right now might be the best solution for those unable to find in-office work. If you decide to get into writing, ProWritingAid could be of great help as it provides you with detailed reports on how you can improve your writing.
The tool detects any grammar, spelling, punctuation, and word choice mistakes and tells you how you can change them. Moreover, you can also get style and terminology suggestions. ProWritingAid also has additional learning features such as explanations, videos, articles, and quizzes on how you can improve your writing skills making it the perfect solution, particularly for beginners. You can also check your texts for plagiarism.
The best thing about ProWritingAid is that it comes in all kinds of forms. You can use it as an online tool, as an integration (for web browsers, MS Outlook and Office Word, Google Docs, Gmail, and WordPress), and as a desktop app (for Windows or Mac). There is a free version as well as two paid ones: premium plan (billed monthly, yearly, or as a lifetime purchase) and premium plus plan (billed monthly, yearly, or as a lifetime purchase).
4. Writer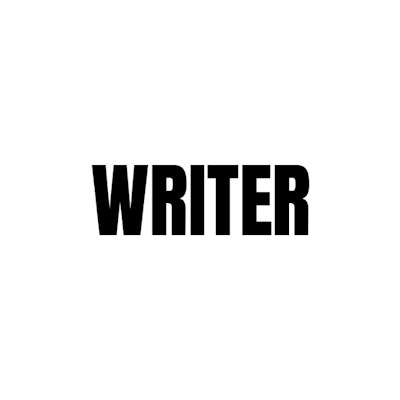 The name of this next tool may be confusing but it's truly just that – Writer. Just like the previous tools, this one checks all the basic stuff in your texts, including grammar, spelling, and punctuation. In addition to that, Writer will help you improve the tone, style, and terminology of your writing to improve your texts with more nuance.
Eloisa Hodge, an expert from the custom writing reviews site Wow Grade, explains, "Writer focuses on improving, so to say, the professional aspect of texts. This makes it probably the best writing tool for work. It works on everything from clarity and readability to conciseness and approachability. Moreover, you can even work with possible bias in your writing and improve your brand voice to make it more distinct."
Other features Writer offers are compliance analysis, plain language checking, inclusivity analysis, and plagiarism detection. The tool is available for free online, but there is also an enterprise option that could be useful for companies that want to get access to more features and use the tool in bigger teams.
5. Ginger Software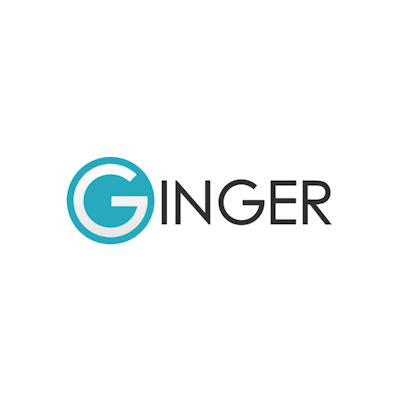 Ginger Software is no different from other writing tools. It checks grammar, spelling, and punctuation quite well. But what sets it apart is the variety of additional features Ginger offers that other tools don't have. No matter if you want to become a popular blogger (as detailed by Vocal Media) or you simply want to improve your current writing skills, Ginger Software might just be what you are looking for.
There is a text reader option to read your texts out loud, a dictionary to quickly find the words you need, and even a translator which works with over 50 different languages. The sentence rephrasing and personal training features will further help you improve your writing. Though Ginger Software doesn't have a plagiarism checker, its other features more than make up for this nuance.
The tool can be used online or downloaded as an extension (for Google Chrome and Safari) and also used with Outlook, Word, and PowerPoint. There is also a desktop app (for Windows and Mac) and a mobile app (for Android and iOS). Ginger Software is free but also has a premium plan (billed monthly, annually, or once every 2 years).
6. Scribens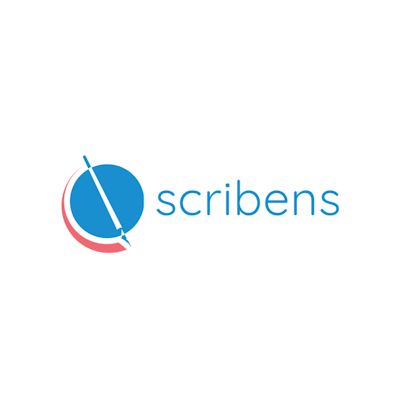 When it comes to tools that are entirely free and give you all the features you need without having to pay for a plan, Scribens is by far the best. The tool checks grammar, spelling, and punctuation like any other tool. However, it also focuses on stylistic mistakes by utilizing a special syntactical algorithm that analyzes everything from parts of speech like nouns and verbs to homonyms and even typography.
Baran Finney, an expert from the essay writing reviews site Trust My Paper, elaborates, "Scribens is unique in the way it works with different stylistic issues. It suggests synonyms, detects repetitions and redundancies, and identifies run-on sentences. You also get a readability indicator, statistics (such as word count), explanations for suggestions, and so much more."
Scribens is absolutely free and can be used as an extension for Google Chrome and Firefox. It is compatible with different MS Office apps, email platforms, and more. In addition to the tool, consider checking some SEO writing tips from Pure Residuals that will help you elevate your writing and make your content more discoverable for search engines.
Verdict: Experiment and Find What Works for You
Perhaps the best thing you can do is experiment with different grammar checking tools and find what works for you. The options above can be a good starting point as all the tools are highly accurate and user-friendly.
---
About the Author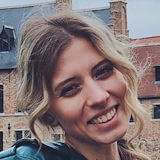 Anna Medina likes writing from her university years. When she graduated from the Interpreters Department, she realized that translation was not so interesting, as writing was. She trains her skills now working as a freelance writer on different topics. Always she does her best in the posts and articles.
Get notified about our new posts
By submitting this form I accept the
Privacy Policy
and I agree to receive blog-related information from Super Monitoring.