IFTTT – The Best Way to Connect Different Apps and Devices
From setting an alarm without an alarm clock, to making a call without dialing the number, modern technology has come a long way. But all this must be managed accurately to extract maximum benefit. Often, different apps must be connected to solve related purposes. Doing this may provide more benefits since sometimes individual apps take longer than expected to complete a single task. This is where tools like IFTTT come into the picture.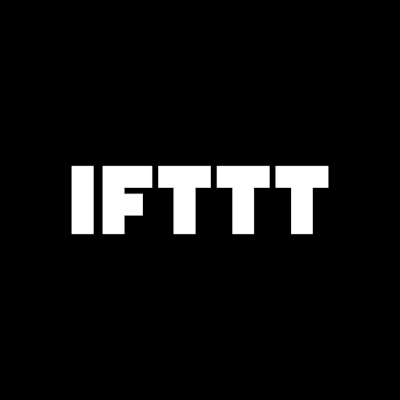 IFTTT is a web tool that helps you connect with multiple internet-based applications at a time. It is fairly easy to use, both as a website as well as a mobile application. By helping you connect different services together, it makes sure that your everyday tasks are automatically completed and your life becomes a little less complicated.
Join us as we take a detailed look at the features of IFTTT and the different ways it helps respond to more than one website at a time.
Why waste time on different apps when you can simply install IFTTT?
IFTTT stands for "If This Then That." In the simplest words, the platform lets you connect different apps (called 'services' within IFTTT) like Fitbit, Twitter, Google Assistant, Evernote, Dropbox, iRobot, Amazon Alexa, and more, so that you can augment their individual functionalities to achieve much more. IFTTT achieves this "synchronization" between unrelated applications through "Applets" or mini apps that end-users create to make their different services communicate with each other. For example, with IFTTT you can create an Applet to schedule iPhone Calendar events through Google Assistant, or sync Amazon Alexa to-do lists with Google Calendar!
Sounds almost magical, doesn't it? Well, there's a lot IFTTT has to offer, including:
Pre-built connectors
IFTTT includes several pre-built connectors which let you use multiple services using the same Applet. The find-ability of services is improved due to which less effort may be needed to find and operate individual services.
Support for real time and batch integrations
IFTTT supports both real time and batch integrations. The data processing of both types can be carried out by the platform.
Ensures data security
Data privacy is a crucial aspect when different applications sync together. IFTTT keeps your data private and ensures maximum data security across apps.
Monitoring console
The platform is super easy to use and also offers a free trial. The monitoring console for IFTTT (the dashboard where you can create Applets and see individual service activity) can be installed on iOS as well as Android.
How does it work?
Below are the steps you need to follow to set up and use IFTTT on your mobile, laptop, or tablet.
1. Create a free account
The very first step, of course, is to create a free account on IFTTT. Creating an account may need your email ID with a secured password. When this is done, if you're using a mobile or tablet, installation is recommended. On a laptop, a simple web browser will do.
2. Connect apps
After signing up, the next step in to connect the multiple services you use every day to make your home more automated. For this:
From your IFTTT dashboard, explore the various prebuilt Applets through the 'Search' button in the main menu. Some of the basic services IFTTT will recommend that you connect include Google Drive, Facebook, Gmail, Evernote, Spotify, Skype, Pinterest, Philips Hue, Wemo, Twitter, etc. You'll find endless services in the list, sorted according to the purpose they solve. You can pick the ones that you use (or plan to use) most frequently.
Simply click on the respective service icon and the next screen you see will contain a large 'Connect' button. Click on this and you will be redirected to the respective service's sign-in page. Choose your account with that service to proceed.
Next, you will see a page where IFTTT will ask for a few permissions that will govern how the service is connected through IFTTT. If you're okay with granting those permissions, simply click on 'Allow' at the bottom.
Once you've connected your services, you need to create an Applet to combine two services using a trigger and an action. This means that if something changes in one service, it will trigger an action in another service. To create an Applet, click on the drop-down icon next to your account name on the top-right corner. Select 'New Applet' from the drop-down menu that appears.
You will see a page with the words "if this then that" written in the center of the screen. Click on the word "this" (it indicates the trigger that you wish to create). This will open a list of services from which you can select one to be the trigger.
Once you've selected the service (you can also search for it from the search box), a grid of the different types of triggers you can set up will be displayed. Choose the trigger you want, make the appropriate choices that follow, and click on 'Create Trigger.'
Now you'll land back at the page with the words "if this then that" written in the center of the screen, only, the generic plus icon that was beside the word 'this' will now be replaced with the icon of the service you just designated to be the trigger and the generic plus icon will have moved beside the word 'that' (it indicates the action you wish performed).
Follow the same steps to set up the action using multiple prebuilt options (called 'ingredients' which can customize things like the notifications you wish to receive), and click on 'Create Action.'
Lastly, click on 'Finish.' After this, you'll start receiving the notifications from IFTTT on the device you set it up for.
To make changes to your existing Applets, simply log into your IFTTT browser, select the respective Applet, and click on the gear icon within it.
That's it!

Now, let's evaluate IFTTT
Pros
It makes using different applications at the same time easier and more efficient
Free version is available for you to try out the application and check your convenience level
The service is simple to use and set up
Cons
It doesn't support a few sophisticated enterprise-level platforms
The Applets don't always work as expected, sometimes, they're not even free
It requires a lot of apps working together seamlessly, and a single breakout can make huge difference. Sometimes, you may see some lagging as well since it's a cloud-based tool
The compatibility list of Applets changes all the time
Why struggle with switching between apps when you can connect them with @IFTTT ifttt.com/ via @supermonitoring
To wrap it up
Considering everything said above, there's one thing we can surely say – trying out IFTTT would sure be fun! It does make your life less complex and more automated. We give the tool a thumbs-up!
Get notified about our new posts
By submitting this form I accept the
Privacy Policy
and I agree to receive blog-related information from Super Monitoring.