Top 10+ Backlink Monitoring Tools to Use in 2023
In today's digital world, creating a strong online presence is necessary for any business or website. Backlinks play a pivotal role in ranking a website in search engines and creating a powerful online presence. That is why monitoring backlinks with the help of backlink monitoring tools has become a fundamental part of SEO and online marketing strategies.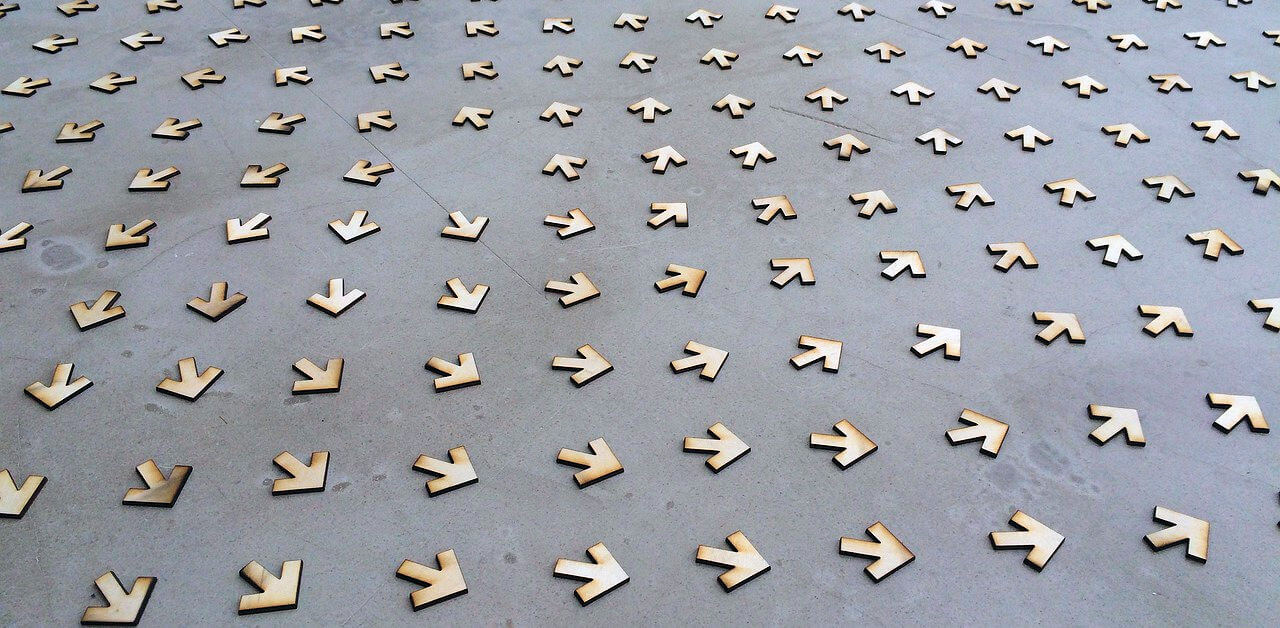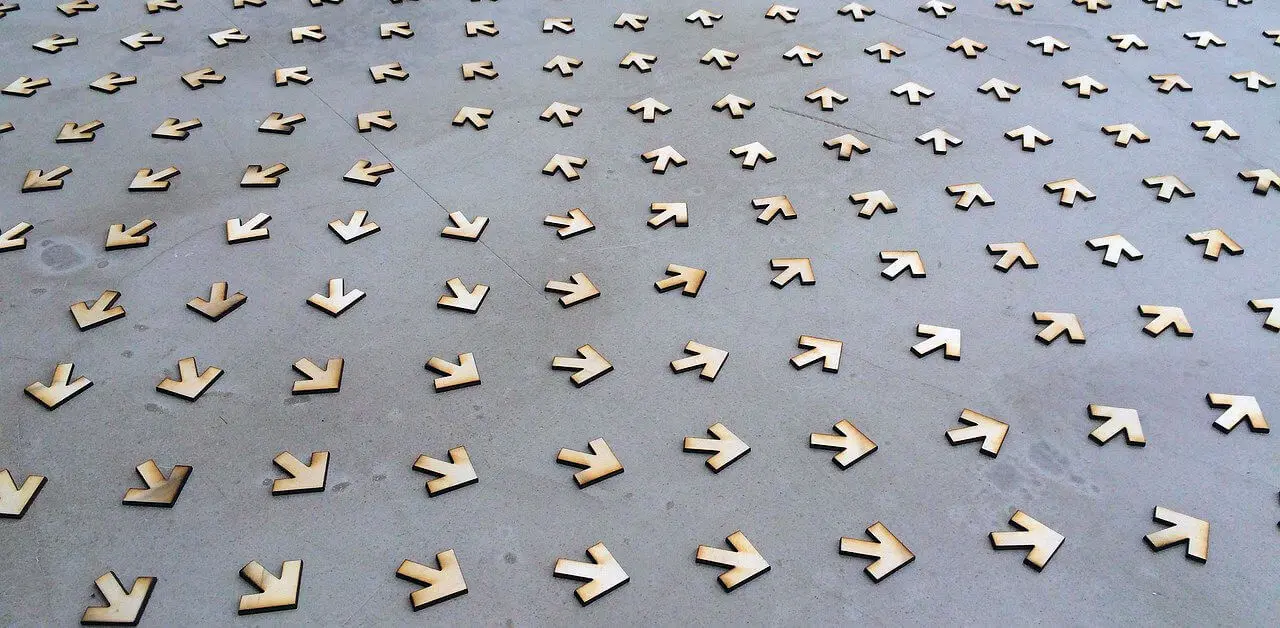 These tools come with many benefits, such as providing worthwhile insights, tracking the quality/quantity of backlinks, detecting spammy links, and many more. With all of these benefits and a wide variety of backlink monitoring tools on the market, it can be so challenging to choose one that best fits your needs.
In this article, we will review the top backlink monitoring tools and their features to help you choose the right one as per your desired expectations.
What is a Backlink?
Backlinks are links from other websites pointing to your website. They are a crucial factor in search engine optimization (SEO). When a web page links to another web page, it is like a signal of endorsement or citation by the linking website. That is why backlinks can impact a website's ranking in search results.
What are Backlink Monitoring Tools?
Backlink monitoring tools are pieces of software or online services that help website owners track and analyze their website's backlinks. These tools give you various data including the total number of links, unique domains, anchor text, link quality, authority, context, and linking pages.
What's more, these tools also allow website owners to track new/lost backlinks, monitor backlink growth over time, and analyze their competitors for their backlink profiles.
Monitoring a website's backlink profile lets website owners recognize possible issues and opportunities for improvement and develop a more influential link-building strategy. It is important to note that not all backlinks are created equal; some backlinks can hurt a website's SEO.
Therefore, using a backlink monitoring tool can help you make sure you have high-quality and relevant backlinks to enhance your website's search engine ranking and visibility.
Below, we will review the top backlink monitoring tools in three main parts.
Part 1: Backlink Analytics within Large SEO Platforms
Famous backlink monitoring tools, such as Ahrefs, Moz, SEMRush, and Majestic, generally provide website owners and SEO specialists with a set of tools to monitor and optimize their website's backlinks. They detect new and lost backlinks on their own, and run their own indexes in an effort to mimic Google Index.
Here are some of the key features that these tools offer:
Analyze the backlinks of a website to deliver their quantity, linking domains, anchor text, and link quality
Analyze the competitors to deliver insights into their link-building strategies
Track backlinks to monitor changes, including new and lost ones
Offer opportunities for new backlinks based on the niche and target audience of a website
Specify and disavow low-quality or spammy backlinks that may harm your SEO status
Prepare reports with graphs and charts on a website's backlink profile
These tools provide website owners with the data and insights they need to optimize their backlink profile and improve their SEO performance.
Part 2: Tools Specialized to Monitor Your Backlinks
Other than the backlink monitoring tools that exist in large SEO platforms, there are some other tools that are specialized to monitor your backlinks. Generally, they get a list of backlinks from you to monitor. Instead, you can also manually choose links for monitoring from the detected ones.
Here are the best tools in this part:
Monitor Backlinks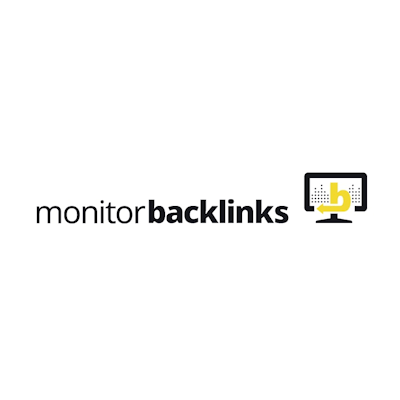 Monitor Backlinks is an efficient piece of software for tracking backlinks. The platform is replete with all the expected features and advanced tools to make the process easier.
Monitor Backlinks comes with a user-friendly interface and offers several other benefits. It can:
Track links that point to your website
Monitor competitors for link-building options
Create disavowed files to upload to Google
Measure link-building efforts with backlink reports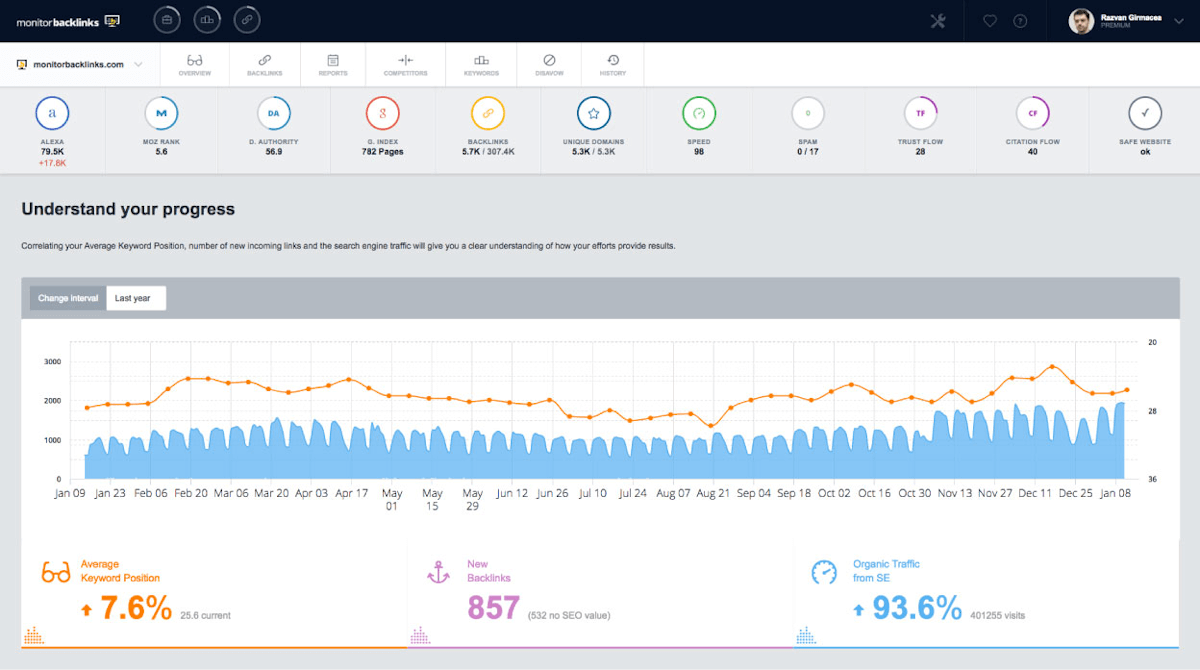 One of the key benefits of this software is its keyword rank-tracking feature. This tool allows you to see the keywords that you or your competitors rank for and follow changes in your link-building profile over time.
Backlink Patrol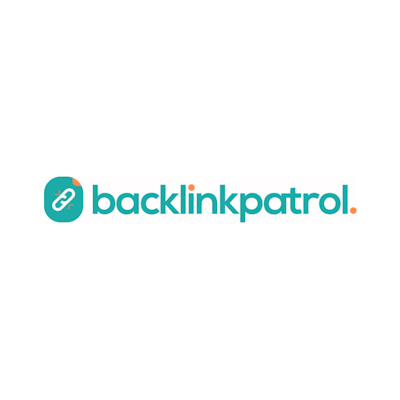 Backlink Patrol delivers a service that can strongly improve the efficiency of your guest blogging and paid back linking endeavors. Their platform allows you to monitor your backlinks, check your search engine rankings, and manage all of your backlinking tasks.
Backlink Patrol helps you constantly check your links to make sure they remain active and indexed. The platform also keeps track of all your link-building actions, freeing up your time to focus on other tasks.
Some other features of Backlink Patrol are:
Easily import backlinks with one click
Access thorough, user-friendly reports
Analyze Trust Flow, Citation Flow, and the total number of indexed pages on Google
Gain insights into total link spend, follow/no-follow distribution, and top-paid backlinks
Receive notifications for inactive backlinks, domain status, and newly discovered links
Take notes and access activity logs for any task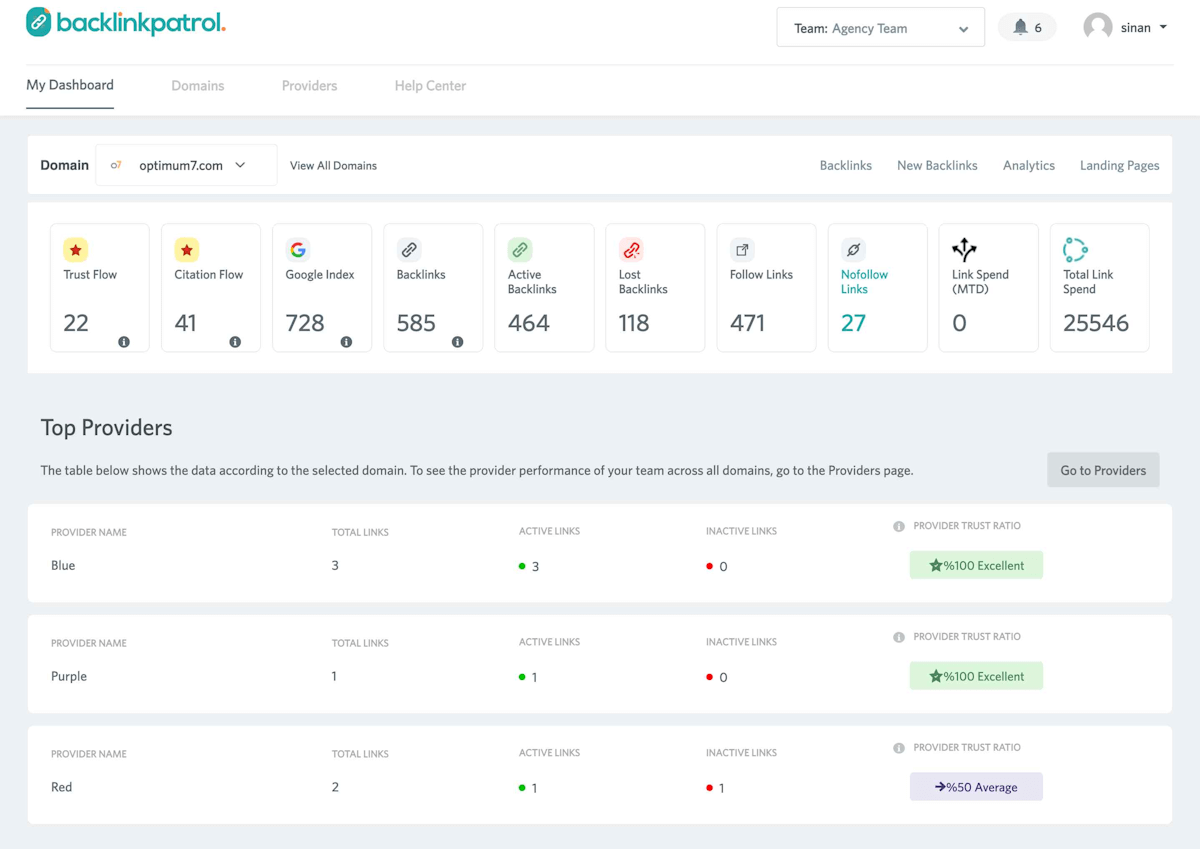 Backlink Checker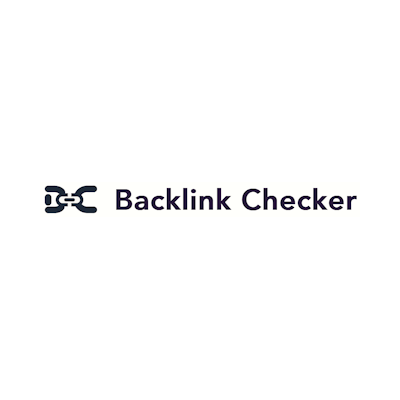 Backlink Checker is another backlink monitoring tool that has been specifically built to monitor your links. The tool can notify you of changes when necessary. It allows you to update your monitoring on a weekly or monthly basis, providing you with a backlink report after each crawl.
Backlink Checker comes with several features, including the following ones:
Upload your links 5 at a time or in bulk with a CSV
Add subscribers to your lists to inform them if any of their backlinks have gone missing
Make your backlink list public and share it with clients
Keep everything labeled and transparent so you can see every link's current status and older logs
Receive regular email updates after uploading the list of links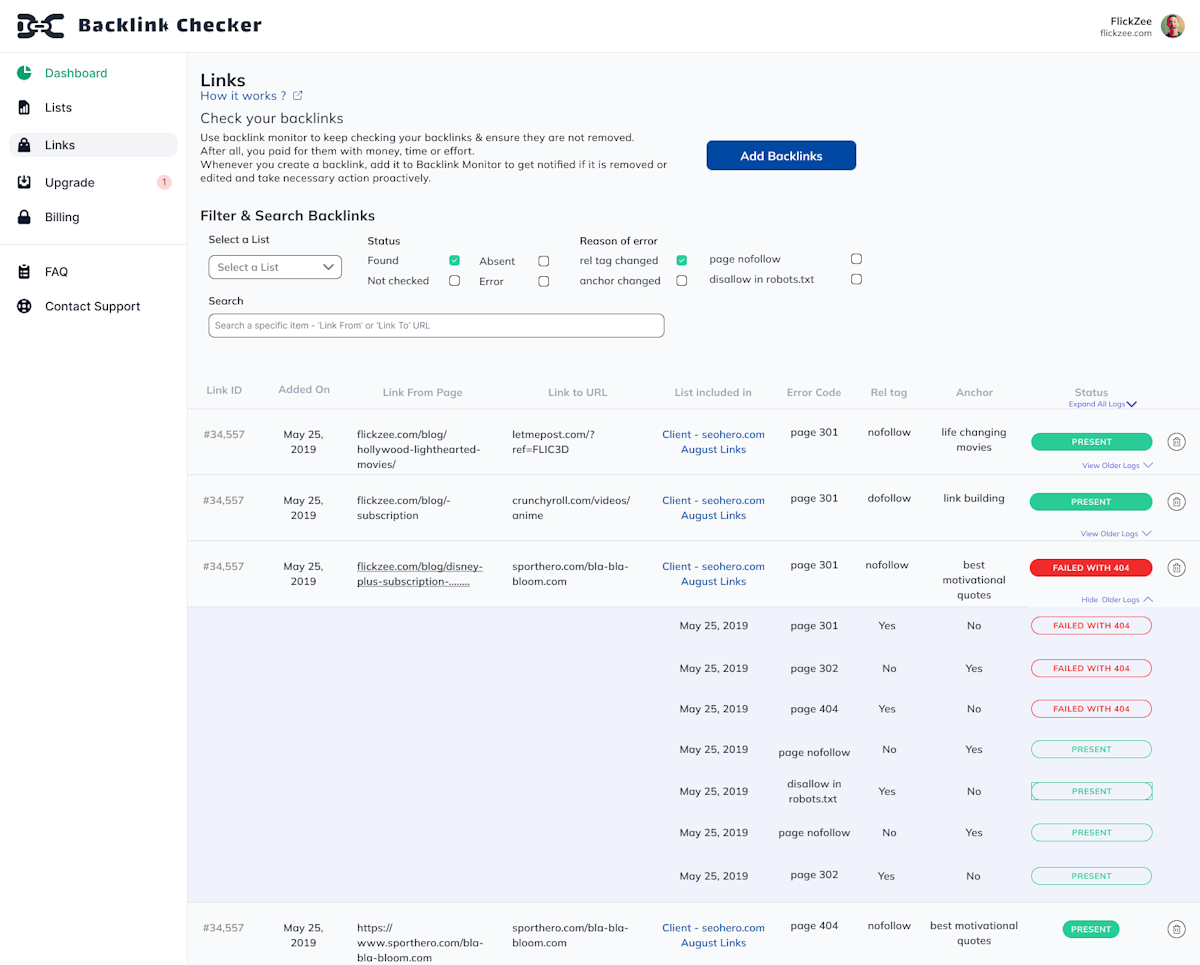 Linkody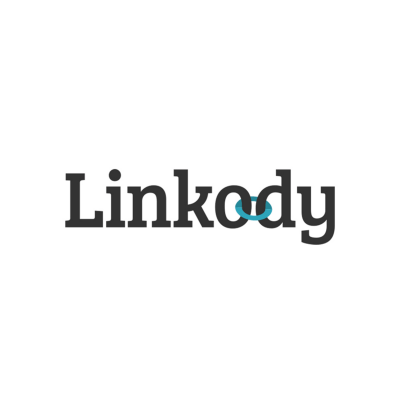 Linkody is a backlink analysis and management tool that helps users track their link-building campaigns and monitor their backlink profiles. The tool allows users to get notifications when they gain or lose links.
Linkody also provides various metrics such as Moz Domain Authority and Page Authority, Majestic Trust Flow and Citation Flow, and Ahrefs Domain Rank and URL Rank to help users assess the quality of their backlinks. Additionally, Linkody helps users track their competitors' backlinks and analyze their link-building techniques.
Other features of Linkody include:
Identify low-quality links
Analyze your link profile using a large number of metrics
Track and monitor backlinks 24/7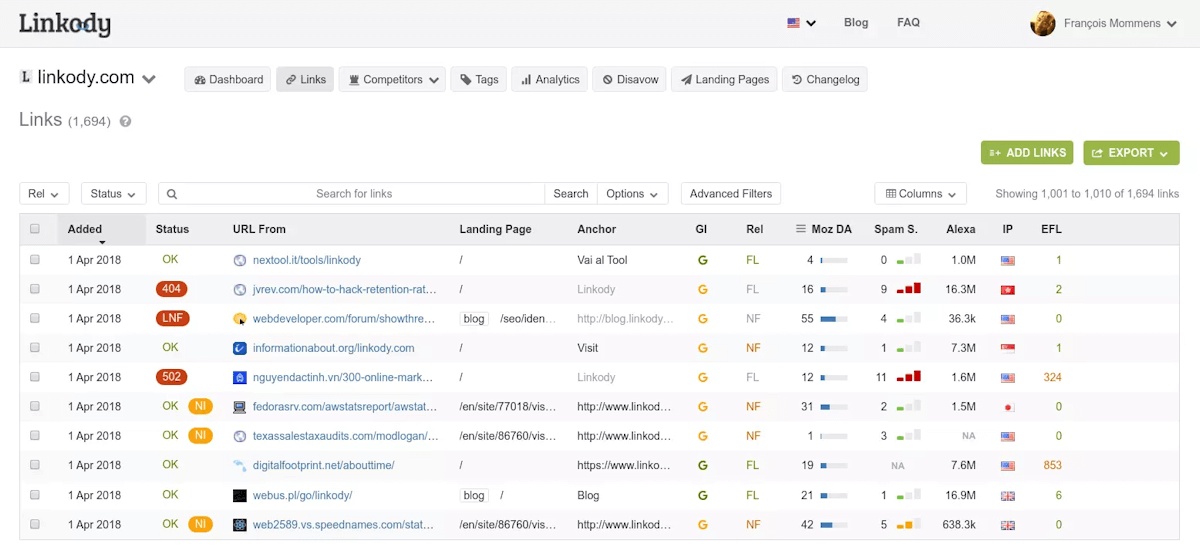 LinkBox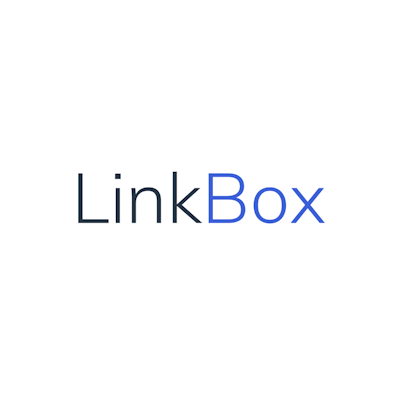 LinkBox is a backlink monitoring tool that lets you track your backlinks with ease. It offers a combination of features such as link analysis, checking the indexing status, and competitor research.
With LinkBox, you will be informed of any changes such as new links, lost links, or broken links. You can also analyze your backlink profile and point out any low-quality/spammy links that could be possibly harmful to your SEO status.
The competitor research feature of this tool enables you to examine your competitors' backlink profiles and pinpoint new possibilities for link-building. It's an excellent tool for SEO experts who tend to have a more flexible plan and don't want to be billed the same amount monthly.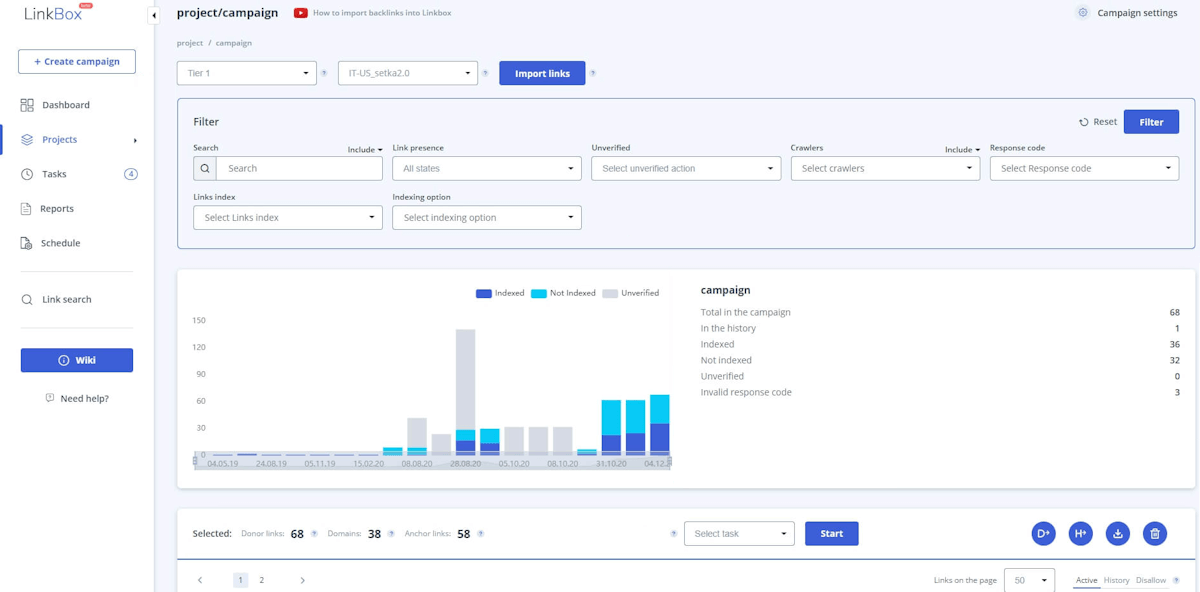 Part 3: Backlink Monitoring as a Feature in Other SEO Tools
This part belongs to other SEO tools that offer several features, and backlink monitoring is only one of them. The top tools in this category are:
SE Ranking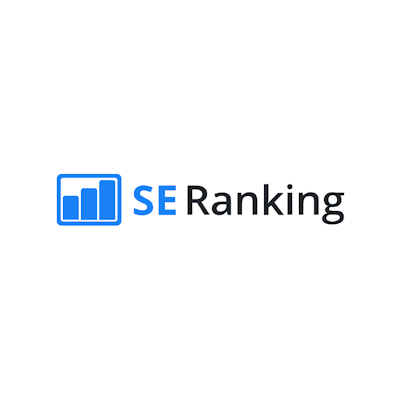 SE Ranking is a premium backlink checker that empowers you to evaluate incoming links to your website using data from Google Webmaster Tools. The tool offers various features, including website audits, rank tracking, keyword research, and competitor rank tracking.
Using SE Ranking, you can generate an extensive link analysis report as per different parameters such as index/no-index, follow/no-follow, cached/not-cached, date discovered, Moz Domain Authority, and many more. The tool also authorizes you to disavow links and create a file that can be submitted to Google Webmaster Tools.
In short, essential features of SE Ranking are:
Backlink analysis
Disavow tool
Competitor backlink analysis
Anchor text analysis
Link quality analysis
Historical data
Backlink reports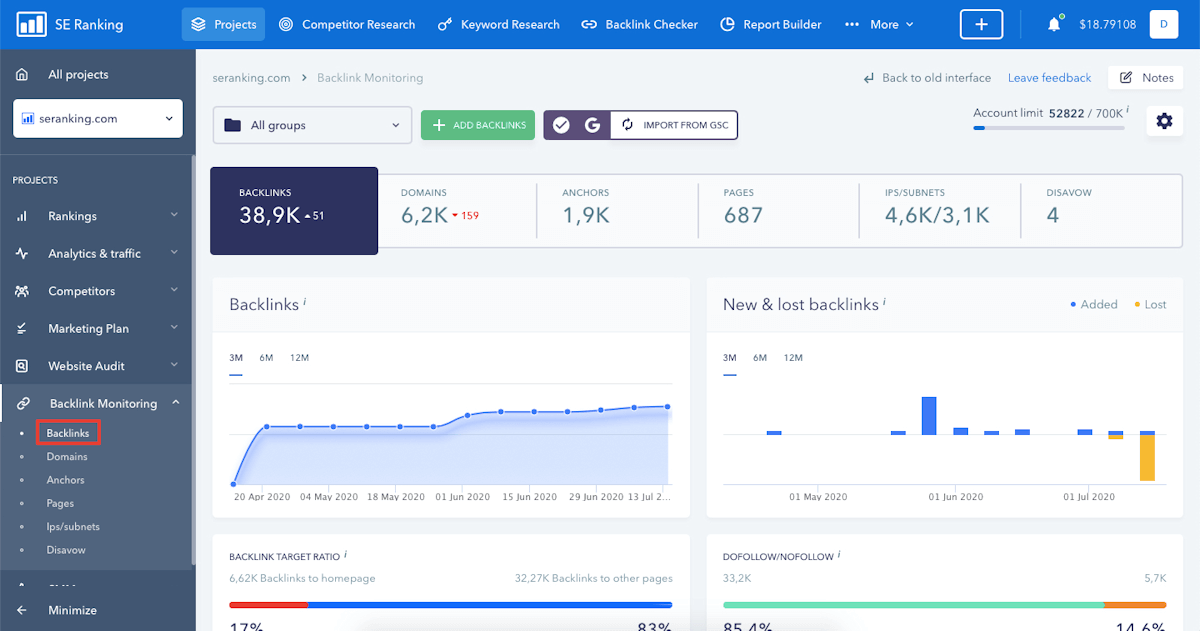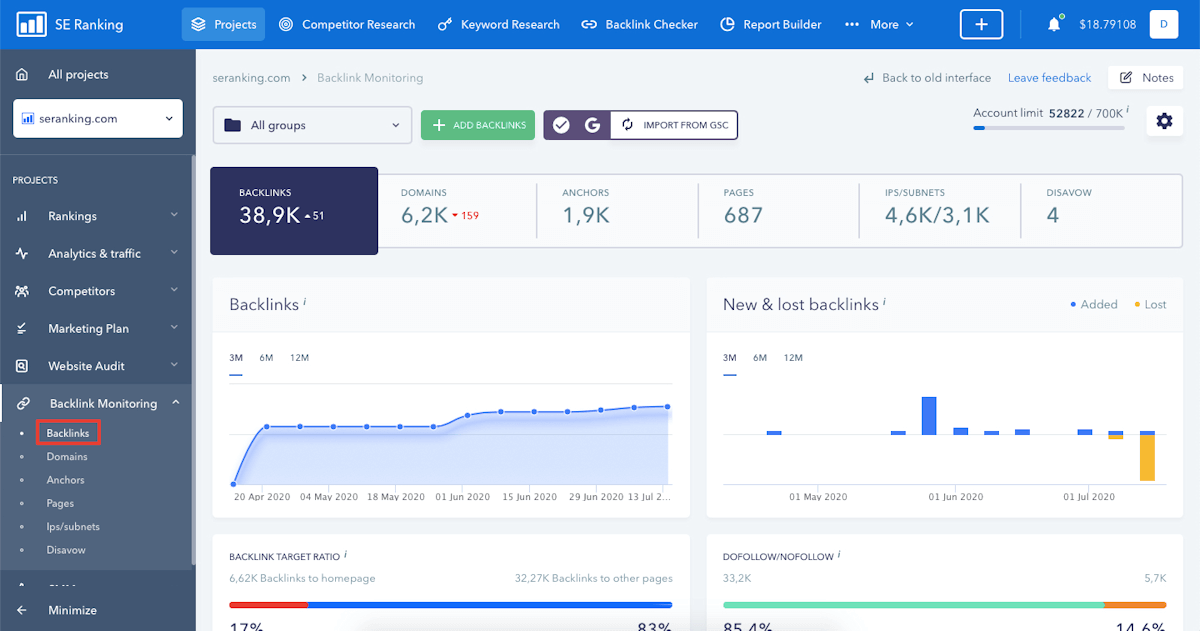 Site Checker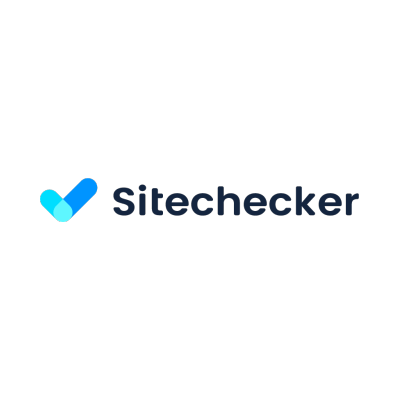 Site Checker is a useful backlink tracking tool designed for SEO and marketing specialists to monitor their website's backlinks. The platform provides a broad view of all your backlinks, sending notifications when they are lost, and letting you recover them.
With the help of Site Checker's easy-to-understand reports, you can assess the usefulness of your link-building strategy and point out ways to enhance it. The tool allows you to uncover the most frequently used anchor texts by other websites linking to your site. Additionally, you can analyze which landing pages have the most backlinks and consider how they impact your website traffic.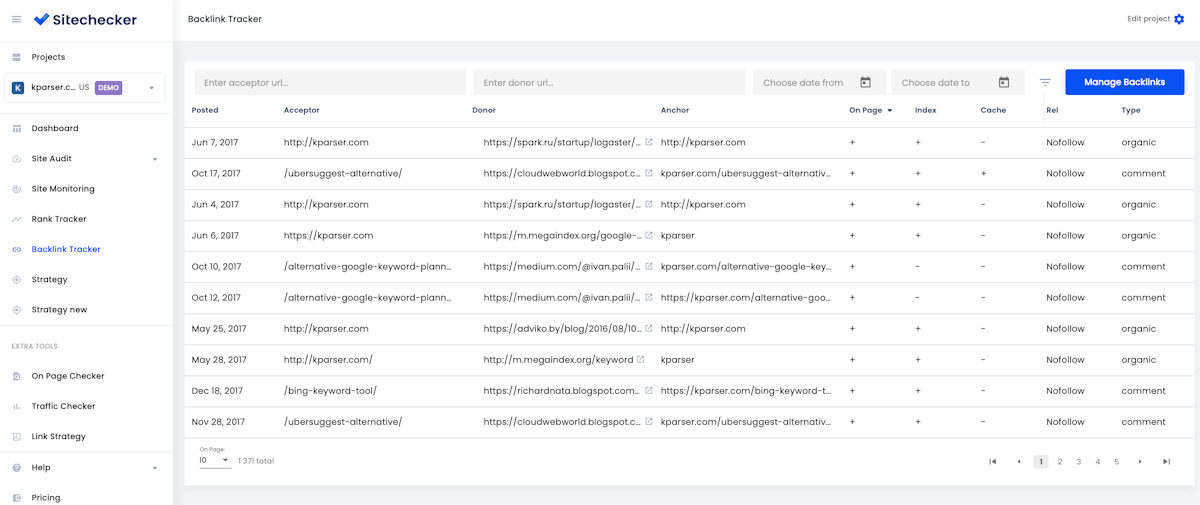 Linkio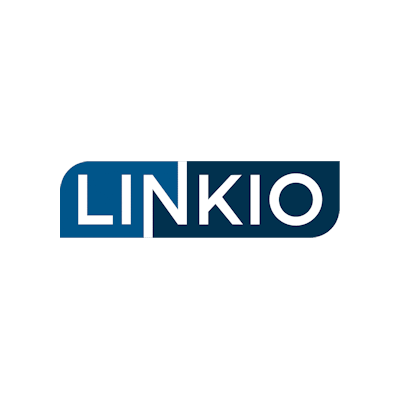 Linkio is a piece of software that mainly focuses on backlink outreach, but it also has tools to track link-building campaigns. It can deliver information about each link, including anchor texts, content, and follow/no-follow status. Plus, Linkio shows link metrics from third-party tools like Moz and can check link quality by showing indexed pages in Google.
The software also monitors links and updates data when changes occur. What's more, it comes with an anchor link percentages tool to help check profile naturalness.
The biggest reason to choose Linkio is its outreach automation capabilities, which help build prospect lists and automate outreach to targets. Additionally, Linkio provides access to keyword tracking and anchor text suggestion tools.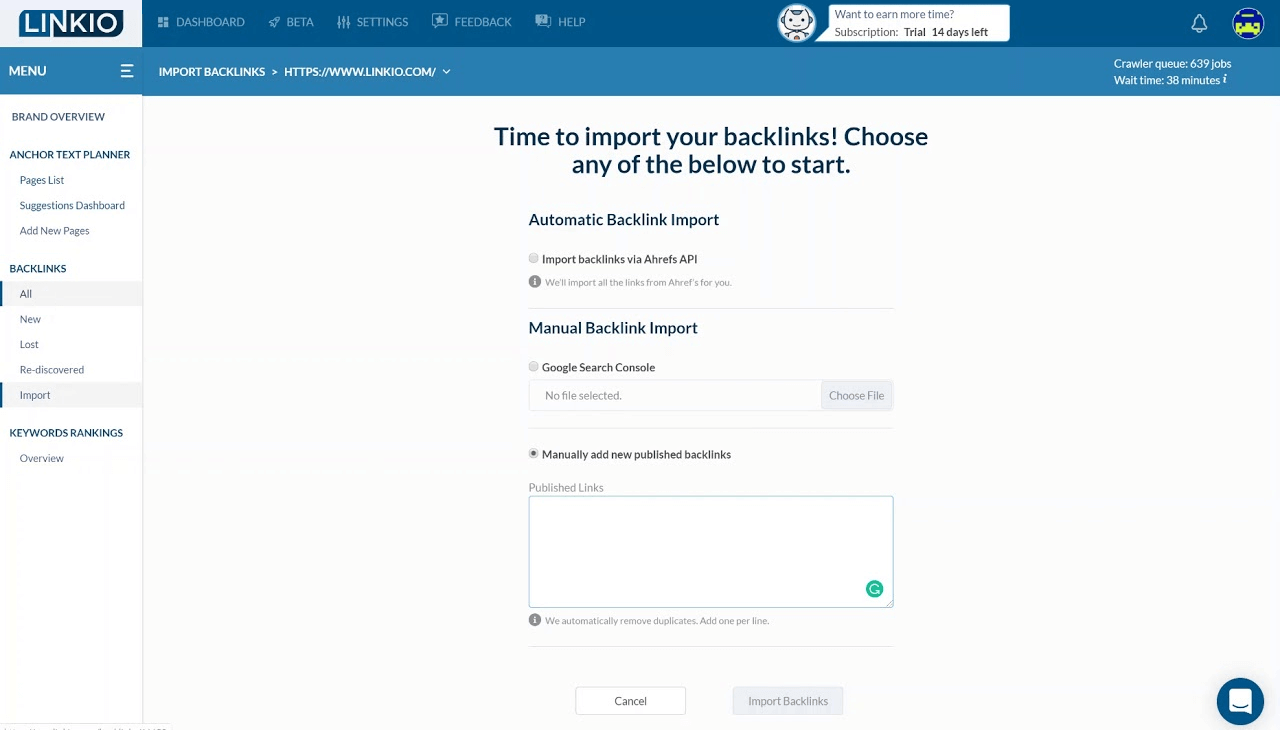 Agency Analytics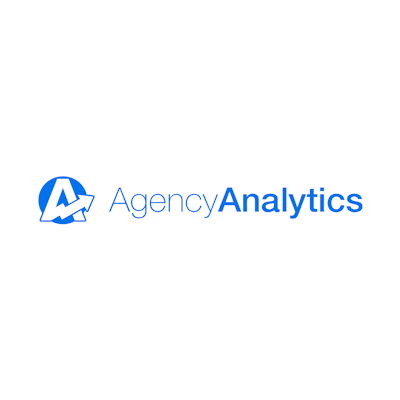 Agency Analytics is a digital marketing tool that offers a wide variety of features, one of which is backlink monitoring. With Agency Analytics, you can track your website's backlinks and explore your link profile to specify any opportunities for improvement.
Some of the backlink monitoring features offered by Agency Analytics are:
Analyze your backlink profile to identify low-quality links that might be harmful to your SEO
Link-building features to use new backlink opportunities
Examine competitors' backlink profiles
Notification and alerts system when new backlinks are acquired or when backlinks are lost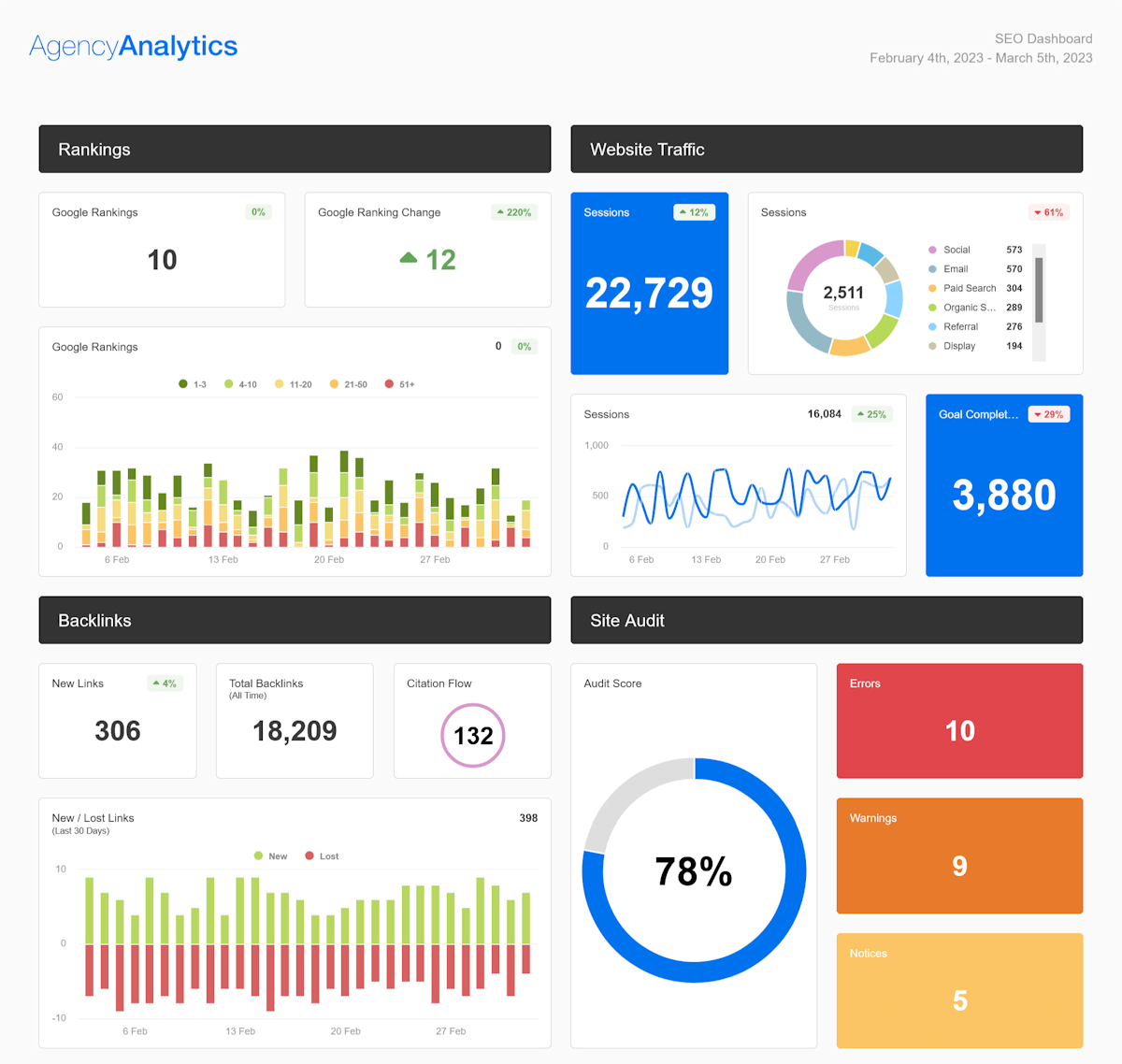 Agency Analytics introduced new integrations with Ahrefs, SemRush, and Moz in 2020, allowing users with paid accounts on these platforms to automatically import links. Additionally, the tool uses Majestic as its native backlink provider.
Bonus: Super Monitoring's Backlink Checker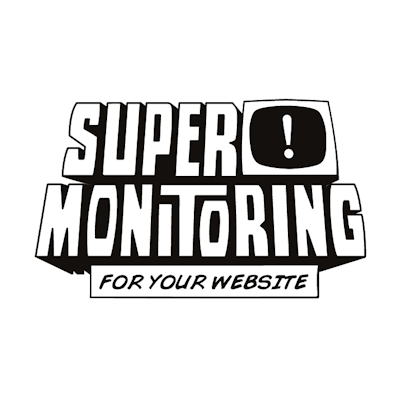 If you need to manually verify the presence and indexability of a single link, you can use Super Monitoring's dedicated tool. The Backlink Checker helps you make sure your link is not marked no-follow, sponsored, or UGC. Also, it aids in identifying anti-indexing tactics and calculates how much link juice is passed through.
All you need to do is to input the website's URL where your backlink is located, as well as the URL of your backlink. The tool can also assist you in determining the total count of outgoing do-follow links found on the page.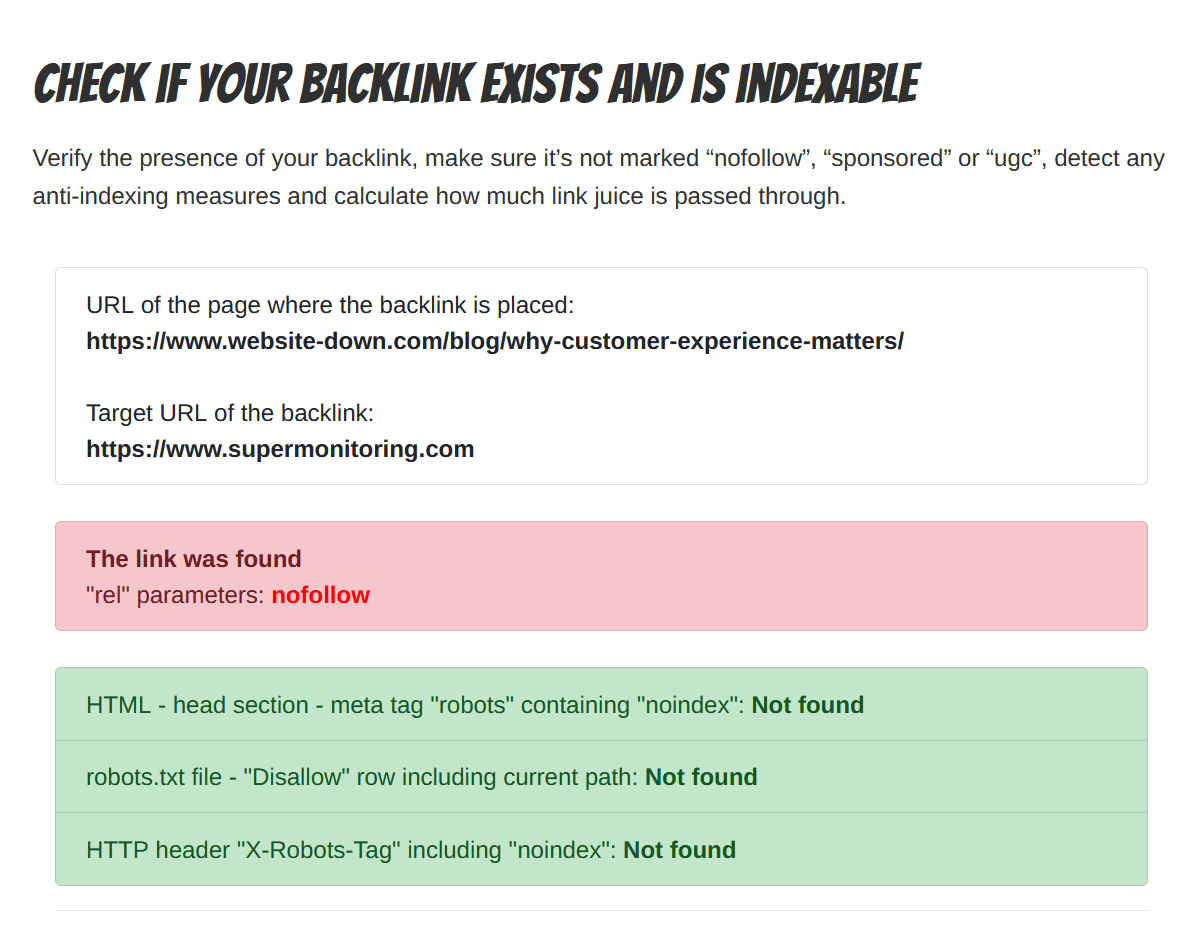 Get notified about our new posts
By submitting this form I accept the
Privacy Policy
and I agree to receive blog-related information from Super Monitoring.