Ahrefs: Helping Companies Understand their Competition Better
Being touted as one of the top names in the search engine optimization market, Ahrefs has been steadily climbing up the ranks. The company has now emerged as one of the top crawlers on the market. The Singapore based company believes in creating valuable and easy-to-use products which will help their clients always stay one step ahead. The motto, which Ahrefs swears by is "First do it, then do it right, then do it better". Working with this manifesto helps the online tool deliver excellent ad-hoc keyword analysis, SEO monitoring and position tracking, content rich research and an exhaustive comparison of competitors. At present, Ahrefs stores one of the biggest backlinks database available on the web, with the latest backlinks being updated every 15 minutes and the crawler working with up to 6 billion pages a day.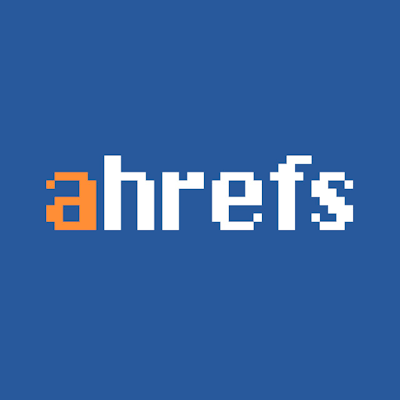 Ahrefs.com: An efficient SEO tool to facilitate company growth
An association with Ahrefs will help clients increase their search traffic and they will be able to find new methods of becoming visible to more customers. One major use of this online tool is to get to know more about one's competitors, their functioning and so on. Ahrefs.com lets clients understand why their competitors are far ahead of them. It also offers advice on what needs to be done to outrank and come ahead of their respective competitors. Ahrefs is a good addition to any company's search engine optimization tool kit as it offers the best crawlers and comprises of the maximum back link tracking tools than any other SEO tool available in the market.
Some of the main features of the Ahrefs tool are as follows:
The tool can be divided into main categories like site explorer, keyword explorer, content explorer, rank tracker, website audit, alerts and SEO tool bar.
There are extra components as well like domain comparison, batch analysis, link intersect and content gap.
Every week, Ahrefs adds new tools and features.
Ahrefs mainly offers services like competitive analysis, keyword research, back link research, content research, rank tracking and web monitoring.
Ahrefs offers its customers with round-the-clock customer support through their helpline team which is always available on chat/phone and call/e-mail.
The company has a customer-only Facebook community where clients can directly post queries to SEO experts and digital strategists, who are always ready to help.
Ahrefs has on its blog and YouTube channel, many marketing tutorials, which explain the tool in detail. Clients can make use of these to get to know the tool better.
Ahrefs works with well-known names like Facebook, LinkedIn, Adobe, Netflix, Uber among others.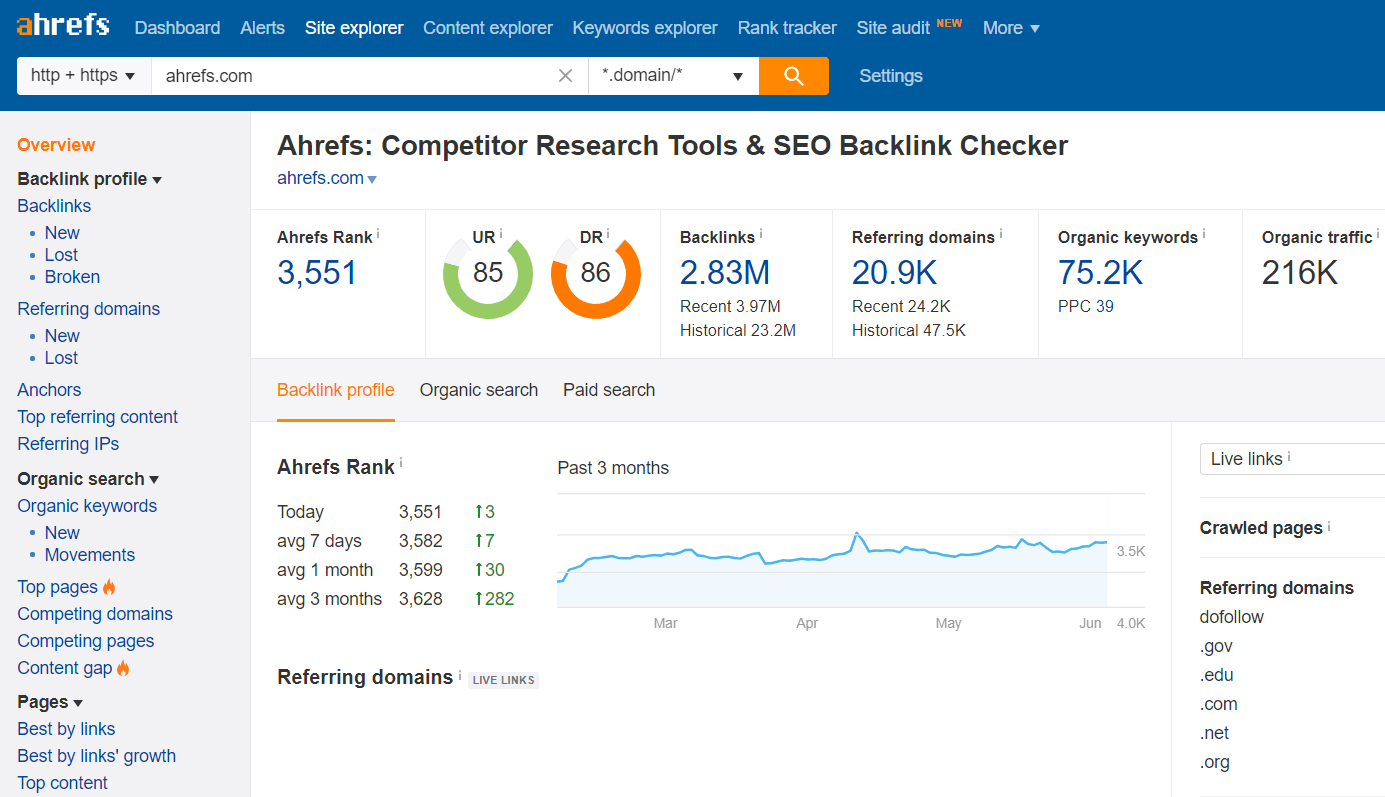 How It Works
Now that we have understood the main features of the Ahrefs tool, let us get a understanding of how it functions:
Ahrefs works on many indexes like content, keyword index. First this you notice when you open the Ahrefs page is the navigation bar, which is scarce.
On the navigation bar are tabs for Dashboard, Alerts, Site Explorer, Content Explorer, Keyword Explorer and a Tools drop-down.
Next one comes to the Ahrefs application programming interface or API, the browser and other links like domain comparison, quick batch analysis.
To begin using the tool, in the search bar enter a domain, URL, topic or keyword of your choice.
Next, the dashboard will throw up all your presently running campaigns.
The user can click on any of the campaigns to enter the site explorer, which will provide that site's latest monitoring data.
The site explorer page also includes interactive data visualizations, which offer live data on referring domains, pages, backlinks and a global view of the search traffic.
After your use of the search engine, Ahrefs lets the user configure mail alerts to keep track of backlinks, latest keywords and brand mentions.
This online tool has a simple alerting system, which helps user track the overall SEO history of any website and check the required keywords.
Pros and Cons
Now let us take a look at some of the pros and cons of using Ahrefs tool:
Pros
Helps understand competitors better: The first advantage of using this tool is that it helps users get to know their competition better. The keyword analysis section helps a lot with this.
Filters links: The Ahrefs tool filters the links into high quality, low quality to provide correct data, thus saving a lot of the user's time.
Works really fast: The link crawling time of the tool works at very high speed and they are constantly updating their KW data base, which is believed to the largest one in the Internet.
Cons
Very expensive: The biggest drawback of this tool is that it is very expensive and not everyone can afford it. Most users have complained about the non-negotiable prices of the tool.
A SEO tool for smart organizations – @ahrefs ahrefs.com/ via @supermonitoring
Verdict
It's an overall positive verdict for the Ahrefs tool as users are happy with their SEO experience. With its high-quality crawling and domain analysis, it conducts extensive research for the customers. Users also can track their competitors to get an idea how they stand in comparison. We give the tool a double thumbs-up!
Get notified about our new posts
By submitting this form I accept the
Privacy Policy
and I agree to receive blog-related information from Super Monitoring.