Improve Your Website's SEO with Ahrefs Webmaster Tools
Today SEO is much more than just finding high converting keywords for better ranking. Most marketers and content writers nowadays rely on different strategies to stay in the game.
Imagine handling such intricate tasks manually or shuffling through several tools daily to get this done. Sounds hectic, right? But what if we told you, there's a single package out there to make your work easier.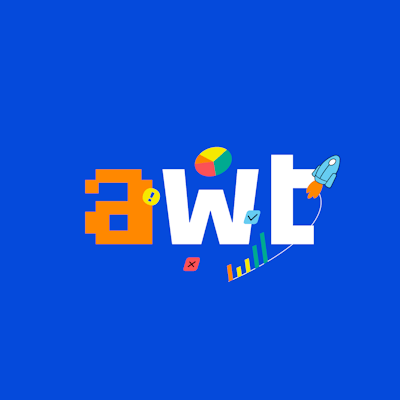 We introduce you to Ahrefs Webmaster Tools that are not only easy to use but can also help you to devise a flexible SEO strategy. This toolkit is probably the most comprehensive SEO suite that will help you understand the competition better.
So without further ado let's dive into the world of Ahrefs Webmaster Tools.
Ahrefs Webmaster Tools – Powerful, Practical and Free
Many of us might remember Ahrefs as a paid tool that had steep pricing plans which were impractical for freelancers and entrepreneurs. But not anymore, as their latest webmaster tools are free to use and come with an intuitive interface to assist you better. This bucket of tools provides you in-depth SEO analysis and insights that can kick start your otherwise dull online business.
Let's look at some of the features of this powerful SEO package.
Find Top Keywords for your website
Ahrefs Webmaster Tools come with a Site Explorer tool that will help you find top keywords for your site for maximum traffic. You also get access to more useful data such as traffic volume and difficulty score for better keyword optimization. Just filter the keywords on several parameters provided and use them for your benefit.
Organic keyword report
Once your website starts ranking better for targeted keywords, you can use the organic keyword report to find new keyword variants to rank better for them as well.
Complete Backlink Data
It comes with a comprehensive Backlink report where you can even filter results with word or phrase. For instance, you can enter '.org' in the tool and filter all .org backlinks. The tool offers powerful ways to recognize quality as well as bad links. You can also optimize the results to identify a specific kind of backlinks.
Duplicate Content Report
Often, you might have heard websites being penalized by Google for having too much duplicate content. Well not anymore with Ahrefs Webmaster Tools. Its duplicate content report helps you analyze the site for duplicate content, H1 tag, description, and much more.
Site Audit
Even the best quality content can have mistakes that can hamper your site ranking and traffic. With the Ahrefs site audit tool, you will be able to generate a detailed audit report with insights on SEO health.
Performance Analysis
The performance of a website is quite important from the SEO point of view. The performance report generated by Ahrefs Webmaster Tools provides important insights on loading speed and several other parameters of the website.
Link Opportunities Report
This is a very important report that helps your overall website SEO. You will get access to the source page and target page along with anchor text that you can use to link the internal pages.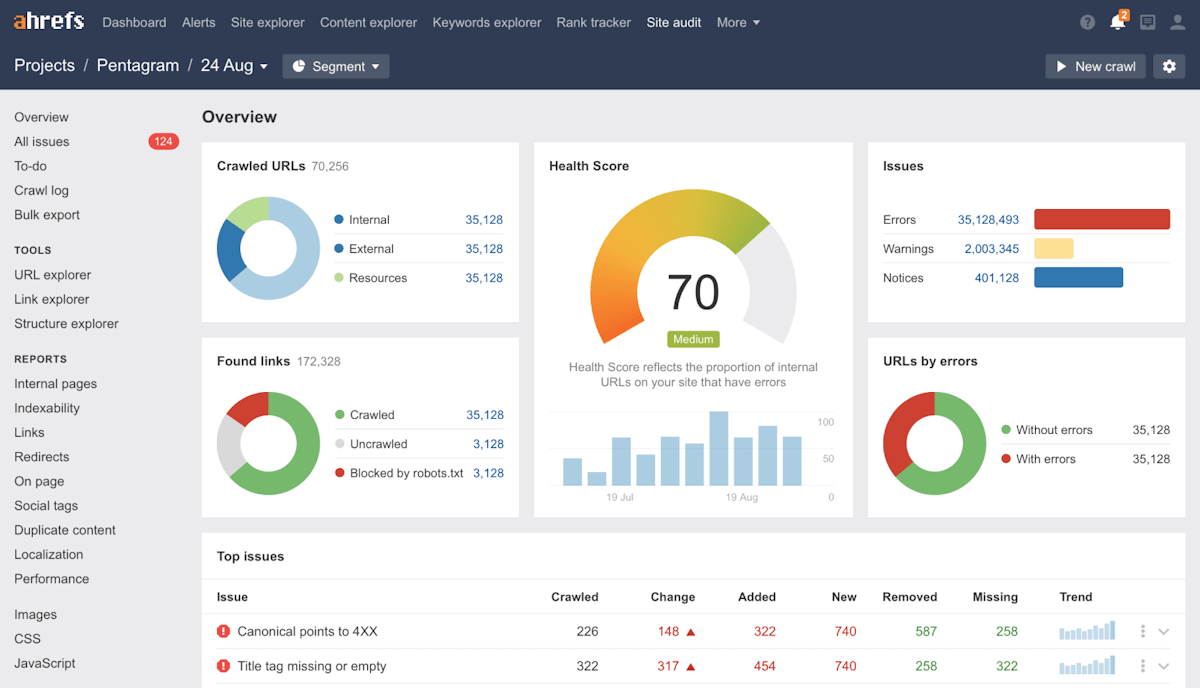 How it works?
Getting started with Ahrefs Webmaster Tools is quite easy as it comes with simple project integration. We've put together a step by step guide for your convenience. So let's get started.
Step 1: Just head to their official website and click on 'Sign up for free' provided on the top center. Now you can sign up either using your Google or Facebook Account. Either way, you will just have to grant permission for them to access your personal information for the registration process. You can also sign up using an email where you'll be asked to confirm with a link sent to your inbox. Later you'll have to fill a small form with your credentials and create a password.
Step 2: Once done, you'll be asked to verify the ownership of the site you're going to integrate into the tool. You can either do an import from the Google Search console or opt to complete the verification manually. Although you might want to verify using Google Search console since it's quick and simple, other methods like HTML file and HTML tag work fine as well.
Step 3: Once you have verified yourself as the owner of the project, you can configure the tool to conduct regular site audits with a prescribed schedule. For the first time, you would want to start the crawl here itself so you get familiar with things. In the Schedule tab, you get the option for this and once you click on the 'Finish' button the first crawl will start. It might take some time for it to complete since this will be the first time.
Step 4: Once done, you can access all the reports generated from the dashboard. You also get a preview of SEO health over various parameters on the homepage of the dashboard.
Step 5: As you'll notice on the left of the page, you get an 'Overview' tab with quick links such as Backlink profile, organic search, outgoing links, and much more. Just select the tool you want to use and analyze your website to rank better.
Ahrefs Webmaster Tool (AWT) Video:
Evaluating Ahrefs Webmaster Tools
Pros
Undoubtedly the most comprehensive free SEO tool out there. Ideal for freelancers and entrepreneurs that cannot afford paid SEO tools.
Powerful tool with several SEO metrics such as search volume, keyword difficulty, traffic value, and much more.
Comes with a detailed backlinks analysis with intuitive filters to pin-point your analysis.
The site audit scheduling comes in quite handy for continuous SEO analysis.
Performance and audit reports that provide in-depth SEO analysis with health report and organic keyword searches.
Cons
Some of the tools such as Keywords Explorer, Rank Tracker, and Content Explorer and only available in the paid version.
Comes with a limitation on monthly crawled URLs (5000 per project) and data retention is just for three months.
Take charge of your website's SEO health with @Ahrefs Webmaster Tools ahrefs.com/ via @supermonitoring
Final verdict
Ahrefs Webmaster Tools are action-packed tools that perfectly cater to the SEO needs of today's cyber age. The biggest plus point is that most of these tools are free and easy to use. Perfect for small-time bloggers, freelancers, and entrepreneurs that are just getting started, it offers useful insights and in-depth analysis for improving traffic. Believe us, if your SEO strategies aren't working, with Ahrefs Webmaster Tools you will devise new ones for better ranking and traffic.
Get notified about our new posts
By submitting this form I accept the
Privacy Policy
and I agree to receive blog-related information from Super Monitoring.