Analyze live backlinks, for free with OpenLinkProfiler
A backlink for a website is a link from some other website to it. In other words, if some website likes the idea behind your web page or any of your posts, it provides a referring link to your website on one of its own web pages. If you own or moderate websites, there's no doubt you'll know what backlinks are. And if you know about them, you'll know how crucial they can be to improve your website's Google page rank.
The PageRank algorithm by Google evaluates different factors to estimate how important a given web resource is and then decides how high the resource should appear in search results. The basic purpose of backlinks is similar to the purpose references serve in citation analyses, scholarly papers and academic journals. Thus, the more good quality web pages refer to your website, the higher your website's page rank will be in Google search results.
Now that we've established the basics, let's get to the point. Considering the vitality of backlinks, if you knew of a tool that would help you analyze your website's active backlinks and gain useful pointers on improving its page rank, what would you do? Well, if you ask us, we would grab the opportunity with both hands! Presenting – OpenLinkProfiler, probably the best free link analysis tool available online.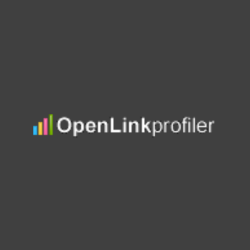 OpenLinkProfiler – backlink analysis at its best
OpenLinkProfiler is a tool developed by some brilliant minds at Axandra GmbH. They're the guys behind the tool SEOProfiler too. The organization offers cloud based Internet marketing products to help business owners get higher rankings on search engines like Google and Bing. Here's what makes this tool worth your time:
All links shown by the tool are confirmed within the last 90 days.
It uses unique web crawlers and Axandra's proprietary backlink index to find and host terabytes of the freshest backlinks on the Internet.
It rates each website with a Link Influence Score (LIS) to show you the strongest pages quality and backlink volume wise.
Every 5 minutes, a new current backlink is added to the tool's database so you have updated information at every analysis.
It allows you to export up to 200,000 backlinks per domain for batch analysis and custom reports.
Before the results of the analysis are displayed, they are sorted through sophisticated filters to help you only see the backlinks that you want to see.
Additionally, OpenLinkProfiler (OLP) lets you know which industry the linking website belongs to and which category each individual link fits in. Such detailed information enables you to get a much clearer overview of your website's backlinks.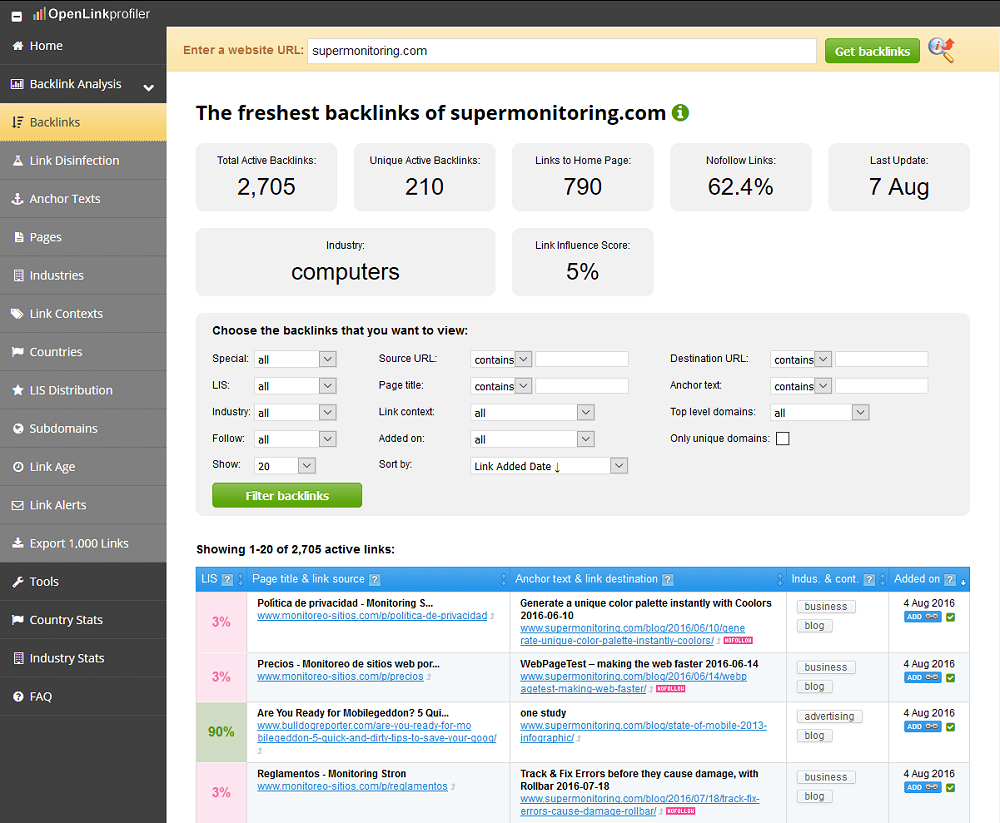 Here's how to use OLP
Working with OLP is a breeze. Just go to the tool's website and you'll see a huge textbox in the middle of the screen. All you have to do is type in a website URL and hit the green button that says "Analyze backlinks". Once the tool finishes processing, you'll be directed to a page with the results of the analysis. Here's what all you'll be able to see:
Total number of backlinks that point to the website
The number of different domains that link to the website
Total number of backlinks that point to the homepage of the website
Total number of nofollow links that point to the website
The last day on which a verified link to the website was found
The industry your website belongs to
The LIS from the website on the search engine rankings of the linked pages
In addition to the above information, you'll be able to view a filter with different criteria to sort through the search results. Below the filter you'll be able to see a table that displays the exact web pages that backlink to your website and brief descriptions about them.
Additional Features
In addition to the above mentioned core functionality, OLP lets you analyze backlinks on many different levels. You can:
See what percent and exact which backlinks are suspicious or harmful to your website's Google page rank
Most popular anchor texts in the links to your site
The pages having the most backlinks on your site
The industries that link to your site
Categories to which the links pointing to your site belong
Countries to which links pointing to your site belong
The list doesn't end here. There's a lot more you can view and analyze with OLP. Check it out to find out more.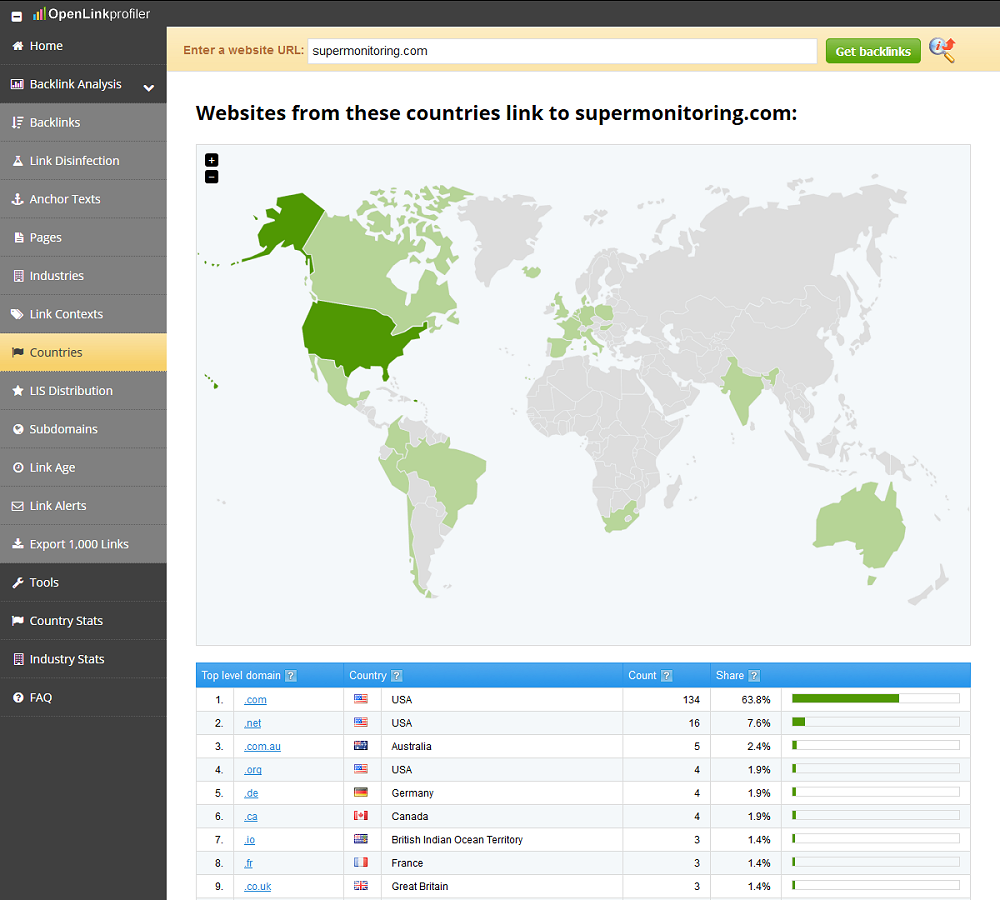 Pros VS Cons
So you still want more reasons to use this tool? Well, here are some:
OLP shows you more backlinks than other link analysis tools
All the links shown by the tool are active links
It saves your time since you don't have to deal with outdated data
The links that OLP shows can really influence the position of a website
OLP's web crawlers keep monitoring web pages and index links to update the tool's databases
The biggest advantage of this tool is that it is free to use. And it doesn't need you to sign up. Talk about sharing the love!
You think anyone could come up with a con for such an awesome tool?
Analyze your backlinks for free with openlinkprofiler.org/ via @supermonitoring
Verdict
Double thumbs up for OpenLinkProfiler. If you like gathering useful intelligence about your website's referrers or wish to see how popular your website is among its industry (if other websites are linking to yours it's got to be good and popular, right?), OLP is definitely the tool for you.
Get notified about our new posts
By submitting this form I accept the
Privacy Policy
and I agree to receive blog-related information from Super Monitoring.