Monitoring for PrestaShop store
PrestaShop Module
Is your Internet store based on PrestaShop, version 1.5 or higher?
If so, there is a free module you can add to your backend to integrate Super Monitoring interface into your CMS.
Download & Installation
Download the module from GitHub.
Go to "Modules", click on "Add new module" and upload the file.
Find "Super Monitoring" on the module list and click on "Install" next to it.
Configuration
In order to connect the module to your Super Monitoring account:
Browse to "Modules", and locate "Super Monitoring" and click on "Configure".
Enter your Authorization Token (you can obtain it at www.supermonitoring.com in "Your Account" section) and save.
Done.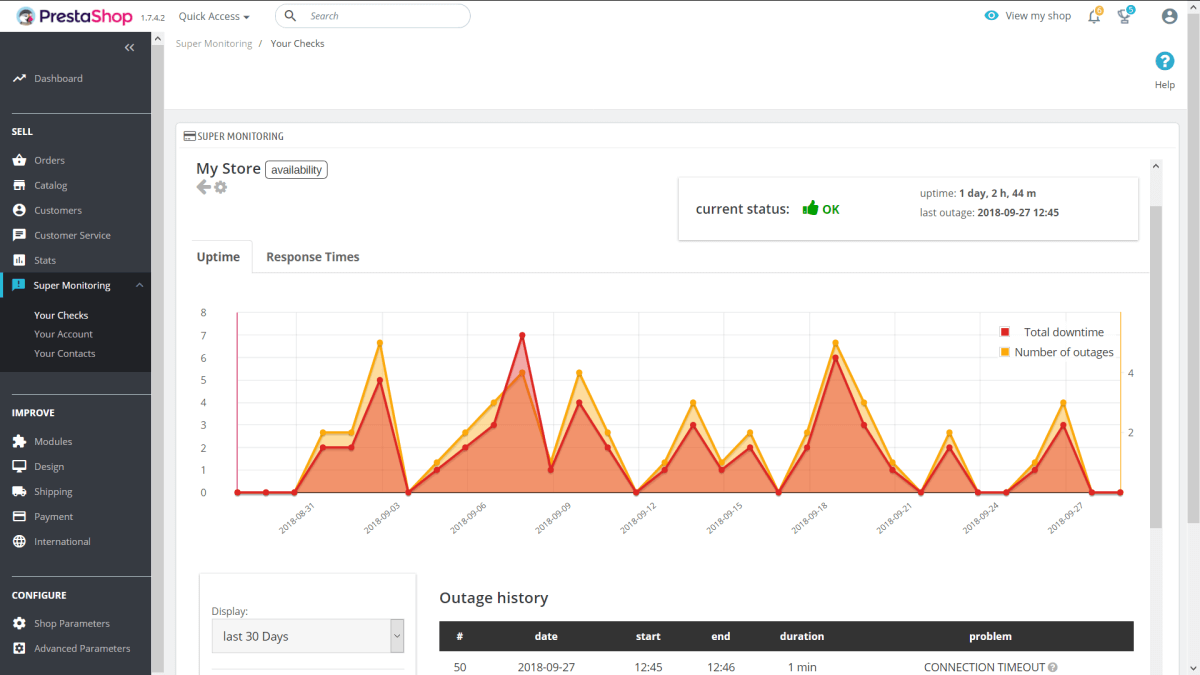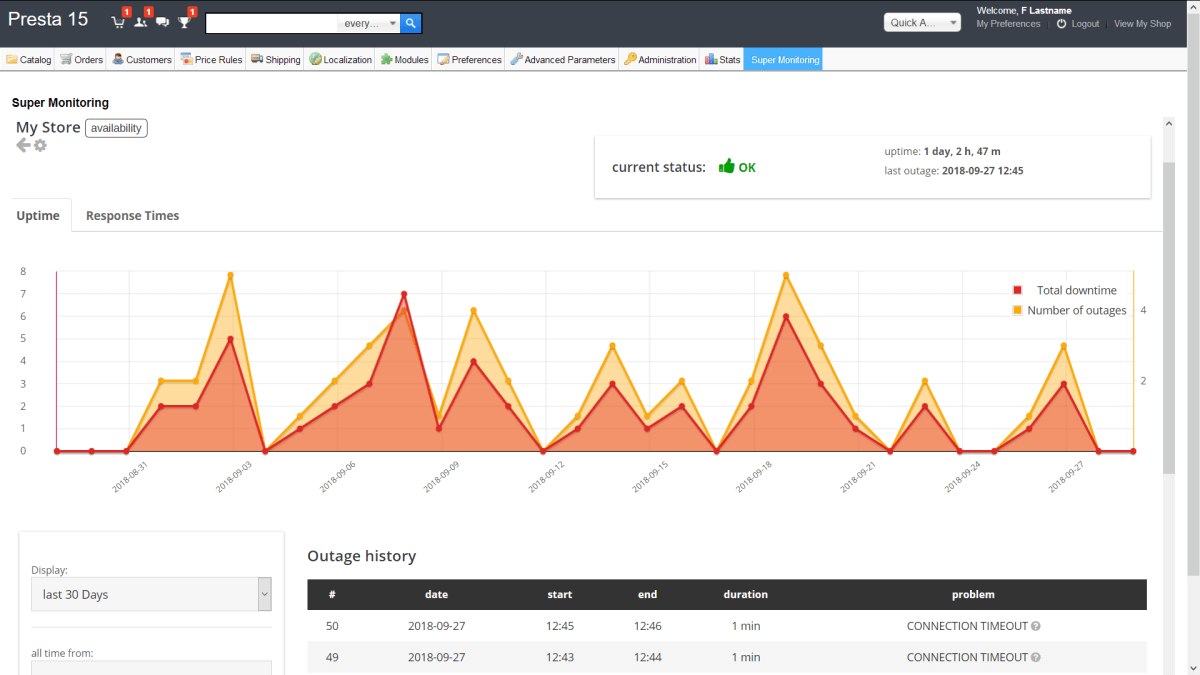 Usage
Right after you configure the new module, you will notice a new item in your PrestaShop menu: "Super Monitoring". Hover your mouse over it ans you will see the three following options:
"Your Websites" - showing a list of your services and giving you access to the data
"Your Account" - it's your account settings
"Your Contacts" - shows a list of your alert recipients and sub-accounts.
Support & Feedback
To ask us anything or leave feedback, scroll down to the bottom, where you will find a contact form.