Top 6 Link Building Tools and How to Use Them
Content marketing in the modern age has become more about link building and ranking on Google than just reaching audiences.
Link building practices have been helping marketers improve the organic reach for their content while also building connections within the industry. You can read more about link building success stories with Pitchbox's case study.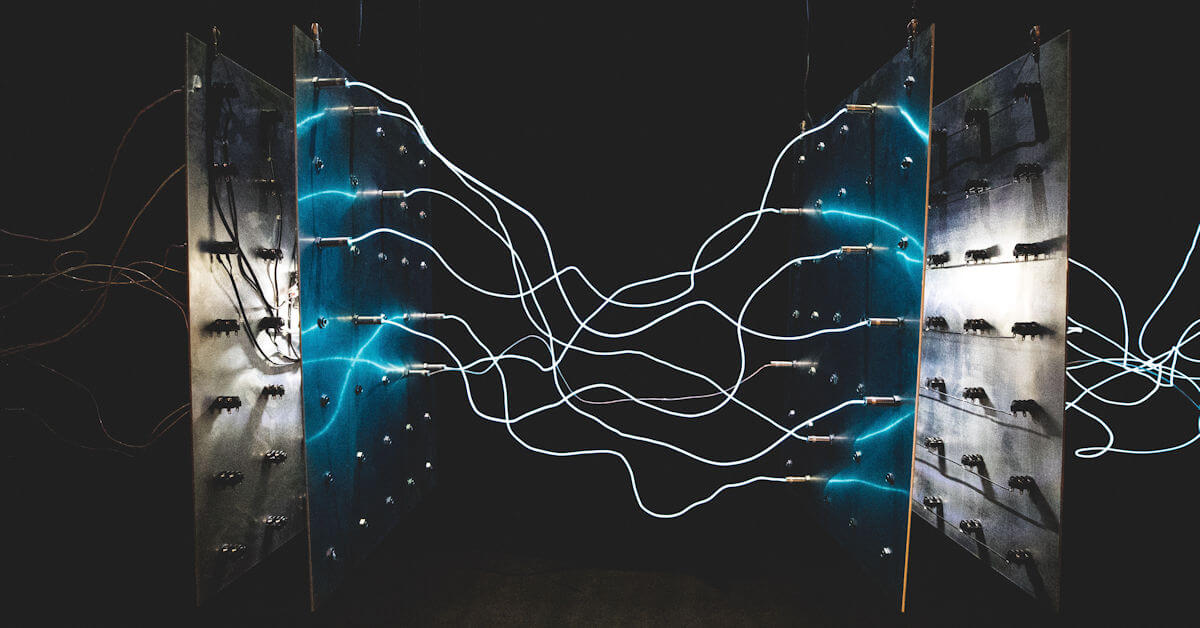 Not so long ago, link building would have required marketers to reach out to a handful of people through manually-sent emails. Alternatively, marketers had to use automated systems to post impersonal comments.
The link building process now combines manual research and automation. And while there are ways to build reach contacts organically, the best way to go about link building is by using the right tools.
There are a number of tools available online—some are free, while others are accessible at a cost—that make link building much easier to achieve.
In this article, we will look at 6 key link building tools and how you can use them.
1. Venngage
The other tools you will see on this list will help you create links to websites. Venngage, on the other hand, will give you the content that websites will want to link to.
Because link building isn't about getting links wherever you can—you want to get quality backlinks that will increase your authority in the eyes of Google.
One of the best ways to do this is by pairing your written content with great graphics, particularly infographics that combine text, data, and visuals to make concise and attractive content.
Here at Venngage, we have managed to leverage our infographic templates to build links with some of the best websites out there.
Infographics have been becoming increasingly more popular over the last few years, but creating them is not something many marketers are able to do.
With a resource like Venngage, marketers can use hundreds of beautiful templates to create content that not only looks great, but is highly customizable and shareable.
By making high quality infographics that you can use alongside your written material, you make your content much more attractive to potential link building prospects.
Price: Free-$49 per month
2. Ahrefs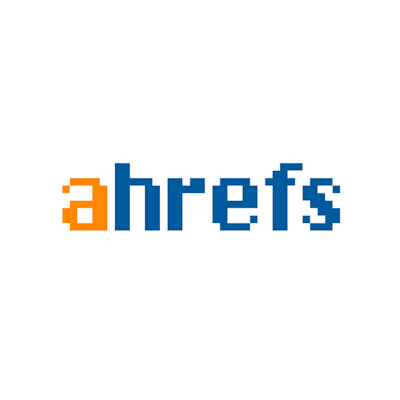 With your content ready, your link building journey starts with Ahrefs, a multi-purpose tool that is highly recommended by marketers.
Among the many link building tools online, and in this list, Ahrefs is one of the easiest to use. The interface is simple to navigate yet the site is powerful enough to give you tons of information.
Ahrefs crawls through billions of webpages for every search you input—it is not only a massive database but also accurate.
With Ahrefs, you can analyze backlinks from competitors, get rank reports, and find relevant content. Ahrefs' keyword research system also comes highly recommended from marketers.
When you're looking for backlink opportunities, you can use Ahref's content explorer tool to find sites writing about topics connected to your link or keywords. You can filter by domain rating (more on that in a bit), and even check whether a site is already linked to you or a competitor.
With the content explorer, you get detailed information about SEO and social metrics for the links you find. You can export your search as a CSV, which also imports the name of the post writer for you to contact.
The other great thing about Ahrefs is that you can monitor your site or page rankings, or those of your competitors', with preset reports. This way, you can find out the moment a page rank drops so that you can redouble your promotion or link building efforts.
With 51% of all online traffic coming from search engines, it isn't surprising that Ahrefs has become such a popular link building tool for marketers. It offers a variety of services, is easy to use, and guarantees excellent results.
Price: $99-$999 per month
3. Find That Email
Using Ahrefs, you will have created a list of prospects whom you can contact. But how do you get in touch with these people? That's where Find That Email comes in.
You can use the Find That Email website to search for emails of prospects, or add the Chrome extension to search through social networks.
Find That Email also has an email verifier for when you aren't sure about an email address you have found.
The great thing about Find That Email is that you can run it in the background while you work on other tabs. The site creates a search log that you can look through once it is complete.
You can also do bulk searches by importing a list of businesses or domains and let Find That Email do the rest.
Once Find That Email has your list of emails ready, you can begin contacting your prospects.
Price: 50 free searches a month, $29-$249 a month
4. GroupHigh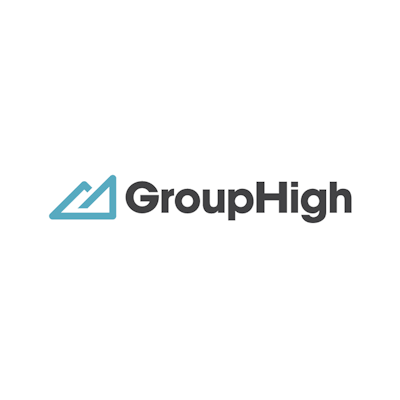 Alongside Ahrefs and Find That Email, GroupHigh is another site that is excellent for finding prospects, particularly bloggers.
GroupHigh's singular focus on bloggers and influencers makes it the ideal tool for marketers looking to build links with the popular blogging community.
The reason why GroupHigh is on this list is because of its filtering system. You can filter your searches by keywords, demographics, engagement numbers, as well as content that is relevant to your niche.
GroupHigh's filtering system also helps you find bloggers according to their SEO metrics as well as site traffic numbers, so you can find the best sites to link to.
You can search through social media profiles to find influencers, or to find content that you could potentially link to, or that has linked to your competitors. The social searches ensure that you connect to bloggers who don't just write content, but also promote it.
You can also use GroupHigh to get the contact details for the influencers you find on the site, much like Find That Email.
Similarly, GroupHigh allows users to import links to blog posts you have found and gives you extensive metrics on their digital footprint and reach so you can decide which blogs are worth pursuing a relationship with.
There is so much you can do with GroupHigh, but the best thing about this resource is how much GroupHigh does for you.
GroupHigh saves you tons of time by analyzing data that you would have scoured the internet for. Once you have your contacts in place, you can use email templates from GroupHigh to reach out to them and analyze your progress.
Price: $99-$450+ a month
5. Mailshake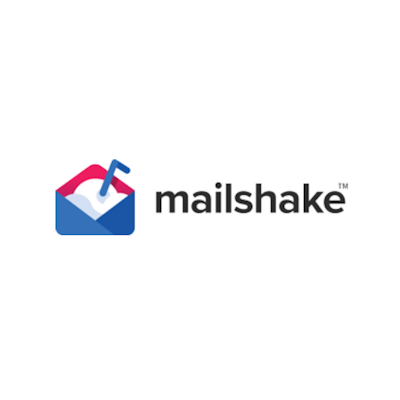 Creating email campaigns that will help you reach your lists of contacts can be an onerous task. Do you customize each email for each individual? How do you bulk send emails while still ensuring they are personal enough to not end up in the spam folder? Use Mailshake.
Mailshake's outreach system is a great way to automate the link building process without losing any of the personal connections that make link building a successful enterprise.
With Mailshake, you won't have to send individual emails—a process that takes a very long time—but bulk send hundreds of emails in a short period of time, all with the click of a few buttons.
You can use Mailshake's email models that cover a variety of topics — guest posting requests, broken link reclamation, content promotion, as well as link requests. You can also create your own templates to reach out to contacts.
The outreach emails also include follow-up templates that are scheduled to be sent at intervals of your choice.
But the best thing about Mailshake is how it personalizes your messages. Once you import your CSV file with your contact data, Mailshake will include merge fields that pull all the necessary data from your file to personalize each email.
Then, it is simply a matter of scheduling your sending time and you have begun your outreach campaign.
Plus, to avoid your mail system becoming overwhelmed by the number of emails you send, Mailshake automatically sends a select number of emails every 10-15 minutes, instead of 100-200 emails all at once.
Once the campaign is complete, you can analyze your reports and review what worked and what needs to be changed for the next campaign.
Price: $39-$99 a month
6. Moz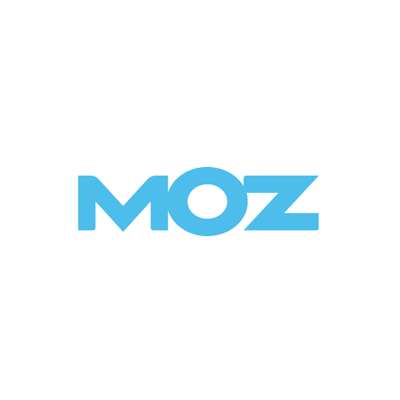 Moz is best known for its link quality checker. Essentially an SEO tool, Moz is one of the best resources out there for anyone looking to build links with high quality websites.
While you can use the Moz website to find information about websites you are interested in linking to, the Moz Chrome extension is the tool you will most often use.
Once enabled, the Moz bar gives you live updates on links, include the domain rating, the page rating, and even page load time.
You can also use Moz to find out how many backlinks a website has, similar to Ahrefs.
Additionally, the Moz bar has a link highlighter that shows you which links are 'dofollow', 'nofollow', external or internal.
This is key data that linkbuilders need to know—there is nothing worse than going through the process of collaborating with a site, only for them to make your links 'nofollow'.
As a tool for finding quality sites that will benefit your link building campaign, Moz is one of the best.
Price: $99-$599 per month
Conclusion
You now have six of the top link building tools you need to get started on creating connections with high quality websites.
Your journey starts with creating excellent visual content that sites will want to link to, so your outreach emails don't get ignored.
Then, it's a matter of sourcing content and contacts that you want to connect with, and then finding the details to reach them.
Link building takes some learning, but once you begin the link building process, you can make a significant impression on your promotional strategies and boost your traffic.
---
About the Author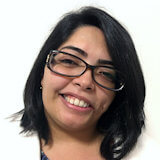 Ronita Mohan is a content marketer at Venngage, the online infographic and design platform. Ronita writes about a number of subjects, including digital marketing, pop culture, workplace productivity, and diversity. Twitter: @Venngage
Get notified about our new posts
By submitting this form I accept the
Privacy Policy
and I agree to receive blog-related information from Super Monitoring.