8 Tools to Create an Effective Email Outreach Strategy
Digital marketing involves a lot of reaching out.
Unless you are New York Times, bloggers and influencers will just magically find your content or products unless you make an effort and email or message them to let them know.
They say "build it and they will come" and they are painfully wrong.
According to Ahrefs, 90% of web pages get no traffic from people. These are all pages that were built once and are still waiting for people to come.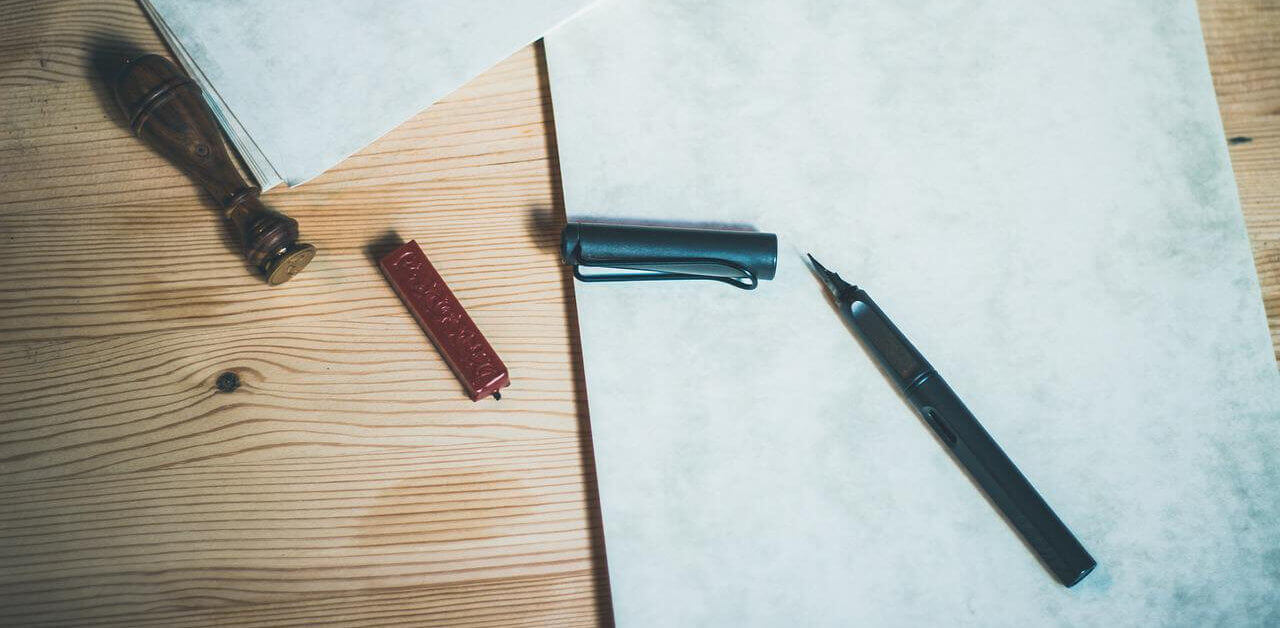 To avoid the fate of these websites, you need to reach out to people in your niche announcing your new products, content assets or niche reports.
And for that reaching-out effort to be successful, you need an effective outreach strategy. Here are the tools for that:
1. Gmail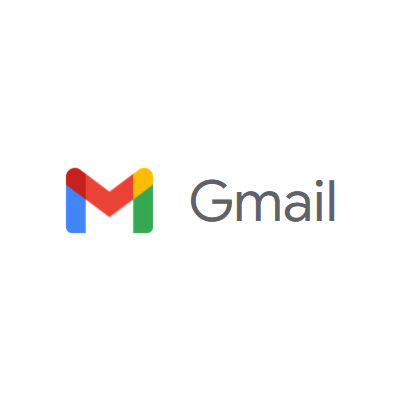 I am not a fan of using free email services for business but if you have no budget and you have to use free tools, Gmail is the best choice.
Gmail is the platform of choice for most people these days. Its customizable layout design, prioritization options and features make it a solid solution for both personal and professional use. Even some medium and large businesses are setting their employees up with Gmail accounts for ease of use. It is easy to fully customize email addresses to get exactly what you want.
There are some features that are great for outreach in particular. They make it easier to contact those you need and send relevant information. One of those features are "Templates" allowing you to save any draft as a template to easily use it in the future.

Templates can be enabled using the Gmail Labs section inside your Gmail settings.
2. Namify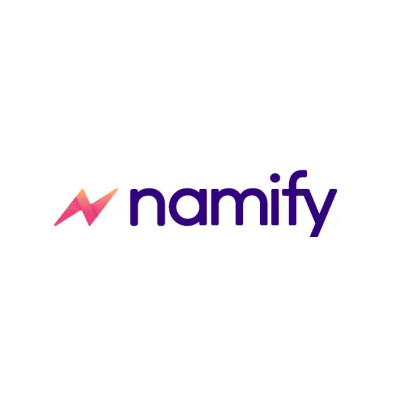 Like I said above, I am not a fan of using free email platforms because your recipients will not take you seriously enough. But I wouldn't recommend using your own business domain for emailing either, in case any of your leads will mark your email as spam and blacklist it.
A better solution is to find a new domain that matches your business and purpose. Namify is a great way to find that domain.
WpForms also has a detailed tutorial on how to create a business email on your own domain, for free.
3. Link Hunter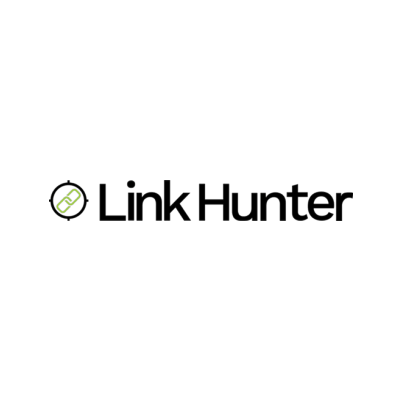 Link Hunter is an outreach platform that holds the services of building links, organic reach and a brand's online presence. With easy research and efficient outreach, Link Hunter projects what it does in the name of its brand itself: It makes it easy to hunt for links.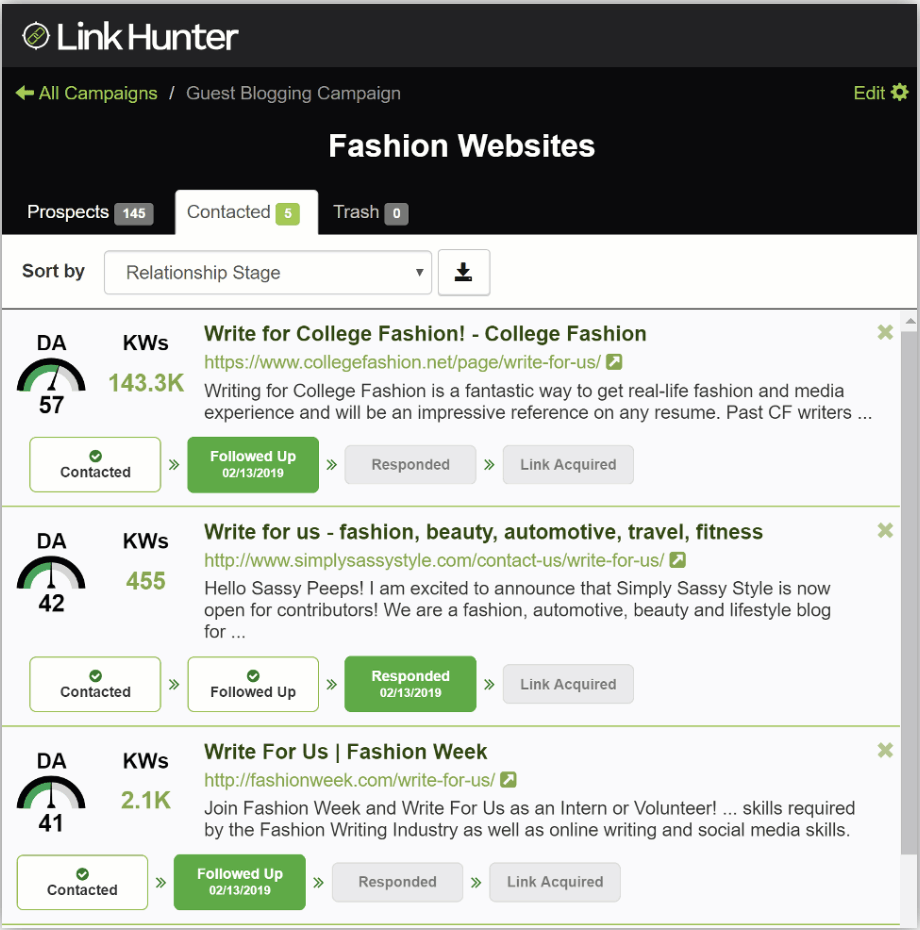 A few of my favorite Link Hunter features:
It is very easy to use. No training is required.
Research and gather website and social metrics.
Create a personalized and relationship-driven outreach strategy.
Easily manage your link-building prospects.
It is quite affordable: The price variations will differ depending on the plan you choose to implement.
4. Ontolo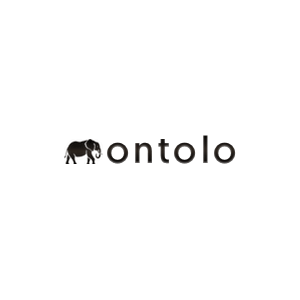 One of the few link building tools in this list that is recommended for technical users, Ontolo is a tool that's preferred by many digital marketers. Although the tool is not necessarily one that can be used by everyone, it holds magnificent features that work efficiently for technical users.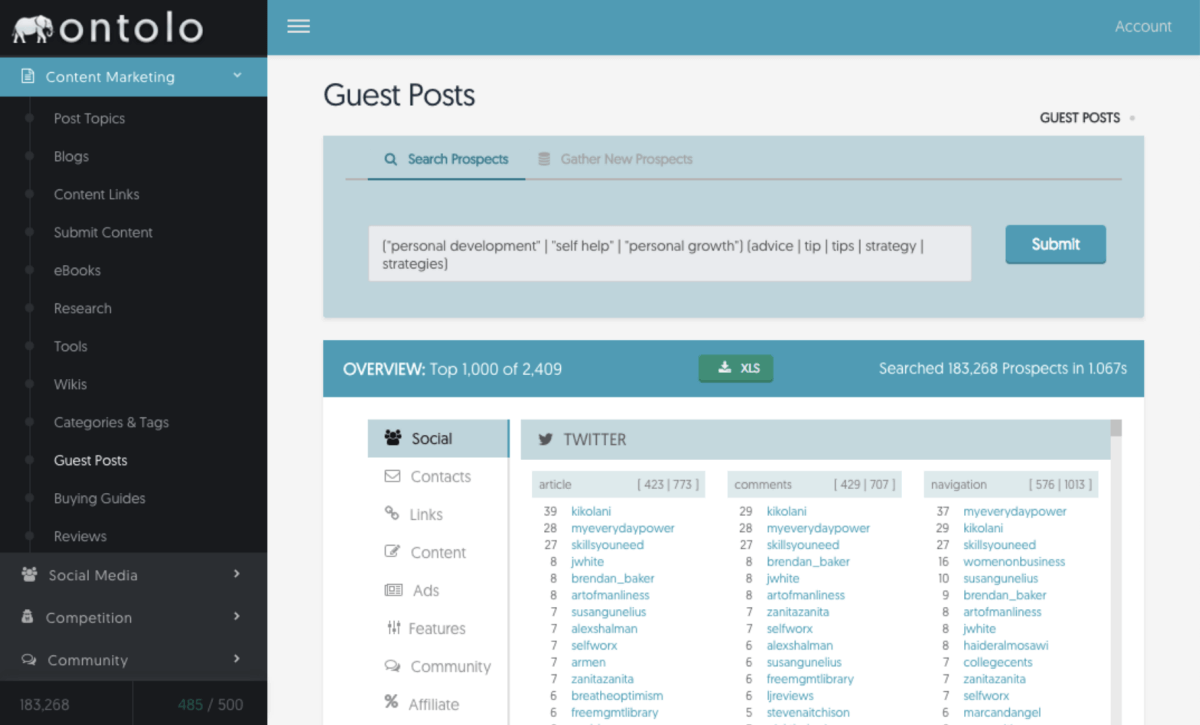 Ontolo offers:
Blogger and influencer outreach.
Resource linking.
Prospecting tools, upload lists from other portals.
Detailed and refined listing of links, social media, guest posts, etc.
The tool allows you to reach out to social media influencers, bloggers and writers. It also offers you the benefit of being able to review and measure content to see how truly impactful blogger outreach can be.
Not only will you be able to link social data together, but you can also export all the data. This makes the process of link building easier for you.
5. SE Ranking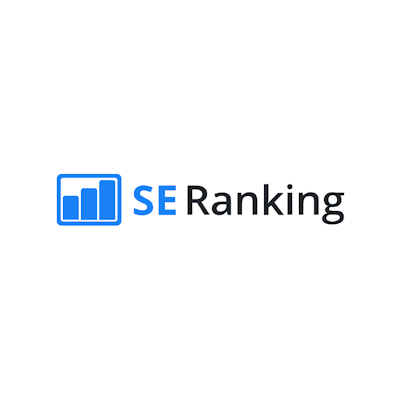 So, you have been lucky and got a few links.
One of the best monitoring tools in the field of digital marketing, SE Ranking checks and monitors your acquired backlinks.
Due to its user-friendly interface, SE Ranking is recommended for all of those that don't know too much about the world of digital marketing. SE Ranking also makes sure that your link isn't "nofollow" and that the linking page is indexed by Google: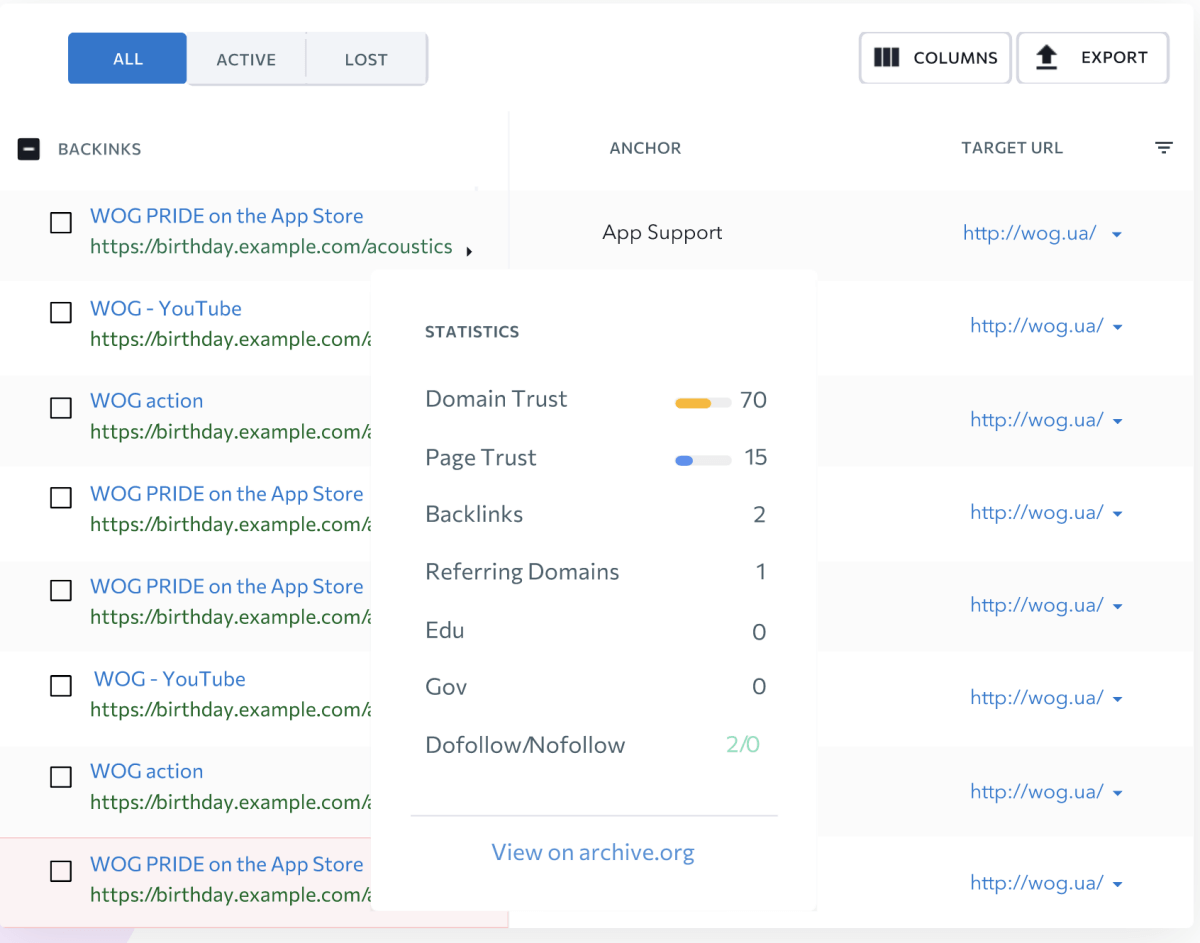 About SE Ranking:
SERP position tracking.
Detailed reporting and analysis.
Identifies lower quality links.
Ideal for low budgeted backlinking.
6. Text Optimizer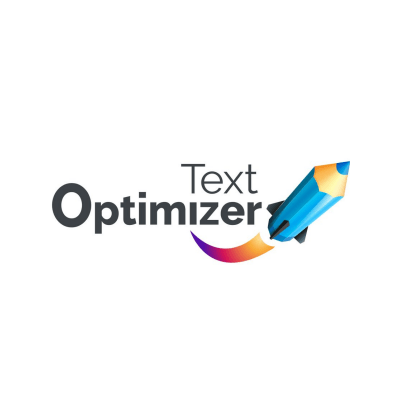 In many outreach processes, you have to rely on content assets. You need linkable content to earn some links from your outreach efforts, you need lead magnets for sales outreach, etc.
Text Optimizer will help you create content that truly deserves links and sales. It uses semantic analysis to analyze your target search query and returns related concepts and entities that were extracted from search engine snippets: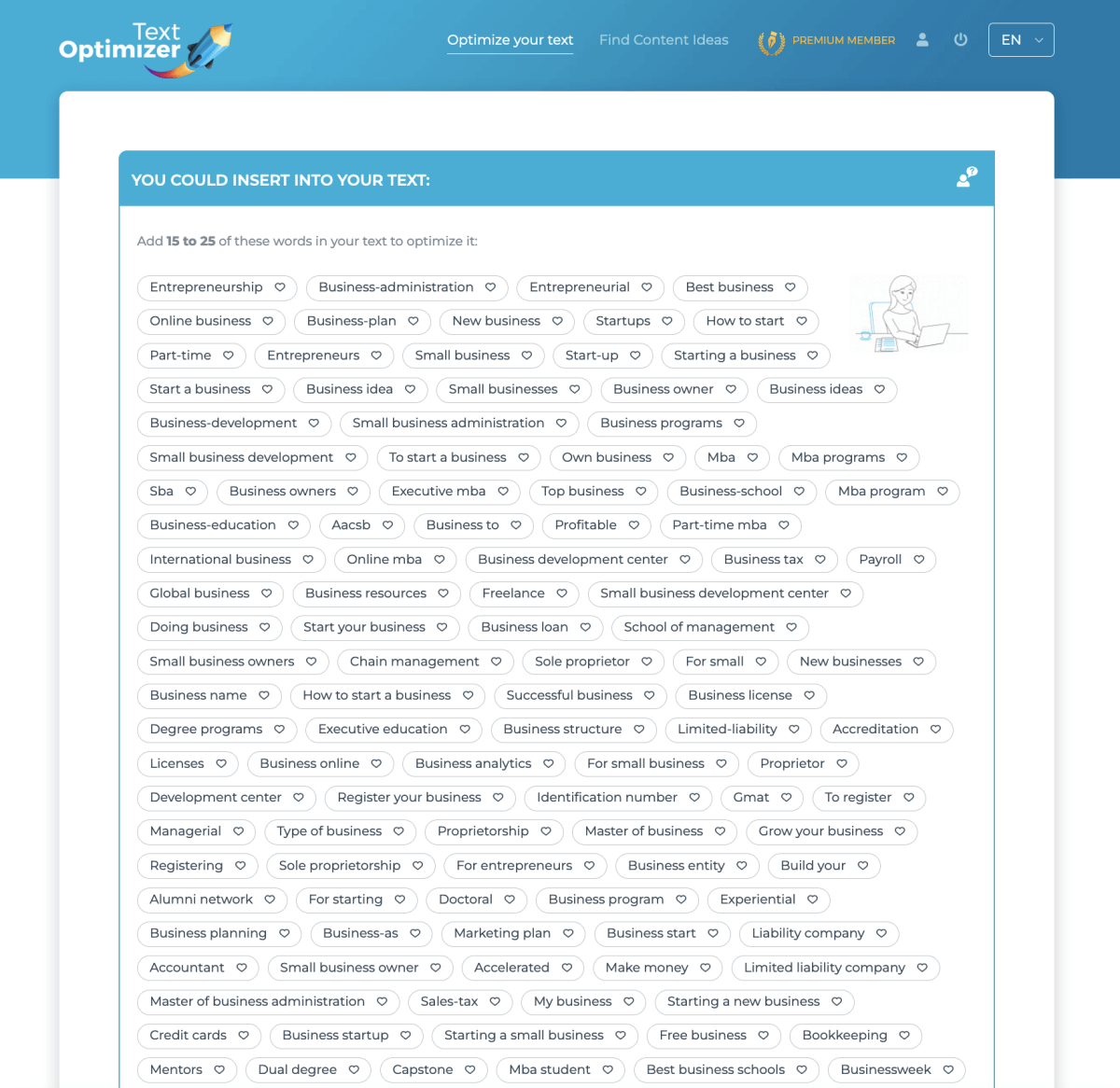 Optin Monster lists a few lead-magnet examples you can put together using Text Optimizer. The beauty of using semantic analysis for content asset creation is that you can target your asset better to your prospects' expectations.
7. Google Drive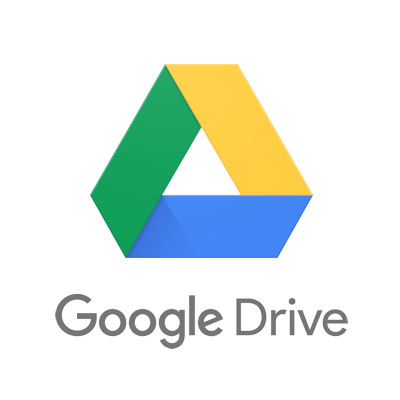 If you have a lot of content to share, or you are working on a collaboration, you can use Google Drive to host it and then allow access to selected users or anyone.
Google Drive offers 15 gigabytes of free storage, which I think is the best offer on the market. Unless you upload huge videos and photos, you may never run out of free space on Google Drive.
Gmail is fully integrated to make it easier to send, view or download content from Google Drive, and it is much sleeker and feature-rich than most file sharing platforms.
You can share individual files or folders. Multiple integrations make it ideal for sales outreach because it makes it easy to share PowerPoint decks and even private videos. Using multiple Google's tools, like Google Decks and Google Docs, you may even be able to create your content assets without ever having to leave Google or download a third-party software.
8. Moz Link Explorer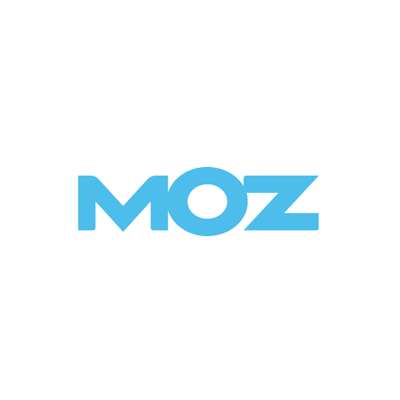 With over 40 trillion links available, Moz Link Explorer falls under the same category as Ahrefs and SEMrush. All of these platforms have their own indices of links. They crawl the web, just like Googlebot does, to discover pages and figure out how these pages are linking to one another.
Moz's Link Explorer allows you to reverse engineer your competitor's backlinks, allowing you to learn from your competitors' marketing tactics and find more people to reach out to.
Moz offers its own DA metric estimating the "domain authority" of any site you are considering to reach out. While I don't recommend relying on that metric too much, this is helpful for filtering and sorting your outreach targets to prioritize their sites.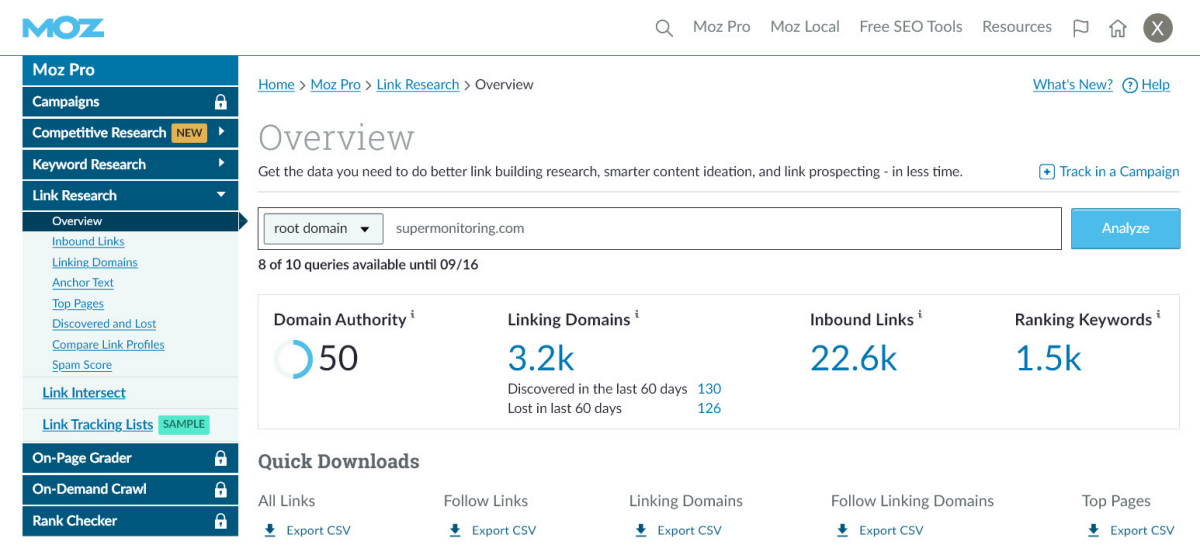 When reaching out to prospects, make sure you have a Facebook pixel installed. This way, if any of those prospects click your link and land on your site, you will be able to create a Facebook remarketing campaign to remind them of your brand. Shout Digital has a detailed guide on that.
Creating brand recognizability is the most effective way to start seeing higher conversions and better results from your outreach efforts.
Building an effective outreach strategy is crucial if you hope to build your business credibility and findability in search engines. The tools above will make your outreach process more efficient and productive. Good luck!
---
About the Author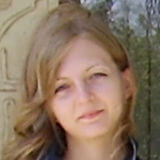 Ann Smarty is the Brand and Community manager at InternetMarketingNinjas.com as well as the founder of ViralContentBee.com. Ann has been into Internet Marketing for more than a decade, she is the former Editor-in-Chief of Search Engine Journal and contributor to prominent search and social blogs including Small Biz Trends and Mashable. Ann is also the frequent speaker at Pubcon and the host of regular Twitter chats #vcbuzz and #myblogu.
Get notified about our new posts
By submitting this form I accept the
Privacy Policy
and I agree to receive blog-related information from Super Monitoring.