Online Marketing & Link Building Made Easy With Ninja Outreach
Individuals and companies are always on the look-out for business leads and social media influencers to help develop their business models and in turn, boost sales and growth. The search, however, always does not yield much success. This is where the role of software like Ninja Outreach comes into play. The outreach software guides users in the best way possible to find business leads, social media influencers and emails anytime, anywhere in the world. Ninja Outreach has a vast data pool of influencers, which the users can tap into to come across numerous profiles and their contact details. For guest posting openings and influencer connections, Ninja Outreach is the perfect tool.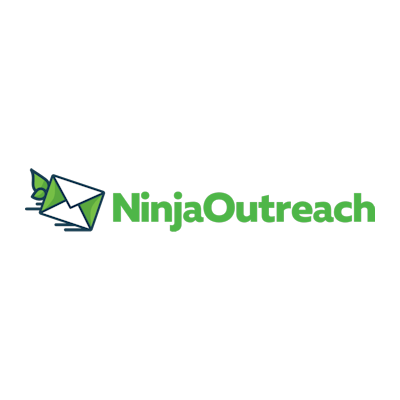 Ninja Outreach: Efficient & Reliable Influencer and Blogger Outreach Software
Bloggers have often talked about the difficulties in locating excellent guest bloggers and social media influencers. The vast database of Ninja Outreach turns out to be helpful at this juncture. The effective search engine of the Ninja Outreach software will immediately list out all the influencers according to the keywords you have posted. This is the most important advantage of the software as it narrows down a wide search to accurate results. The Ninja Outreach software thus helps bloggers and companies locate guest bloggers and social media influencers without much wastage of time and effort. In fact, time is the main reason why more and more companies use Ninja Outreach as it takes away the difficulties of the physical process of searching for bloggers and social media influencers.
If you are interested in knowing about them, here are some of the main features of the tool:
The Ninja Outreach software helps users search for their prospective influencers with the help of definite keywords.
Helps clients find business leads easily with the ever-ready influencer database and e-mail outreach software.
By using Ninja Outreach software, one can manage hundreds of contacts and export lists as per their choice.
Ninja Outreach tool helps companies find top-rated Instagram and Twitter Influencers. As these accounts will have many followers, any association or promotional activities with them is bound to be positive for the user.
Ninja Outreach has an adept influencer marketing agency software, which helps companies grow their business by leaps and bounds.
By using this software, it becomes very easy for users to manage the different types of bloggers and social media influencers they are working on or interacting with.
The Ninja Outreach software has another interesting feature, which helps users create email templates and send them out directly from the software. This can be usually done from within the interface and is, therefore, a big positive.
The online tool also has an all-in-one link building software that proves useful in supporting the link building strategies at different steps of the interactions.
With features as diverse as those, it's no wonder that the Ninja Outreach tool is gaining momentum with each passing day.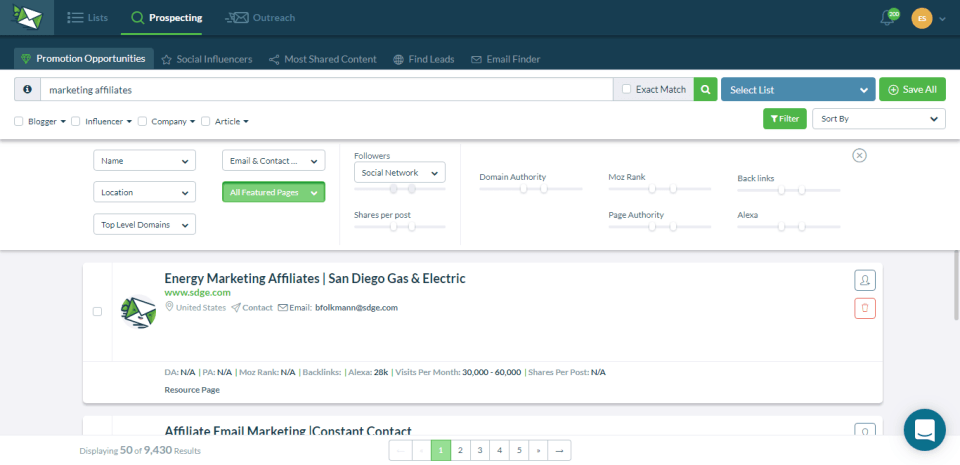 How It Works
Let us now take a look at how the Ninja Outreach software actually functions:
After you reach the Ninja Outreach home page, then type in with specific keywords what you are exactly looking for.
The software will then list out all the information you are looking for.
The information will have their profiles, contact information, SEO profiles, traffic, and engagement data. This helps users decide on which social media influencer/blogger to proceed with.
The user can save the required information onto a list, which can then be shared with team members for further use.
You can also connect with each listed profile on an individual basis.
After you have finished selecting, simply load your list and the e-mails will be sent automatically with your customized templates.
Last but not least, Ninja Outreach also tracks email opens, clicks, and replies for the user to be up-to-date.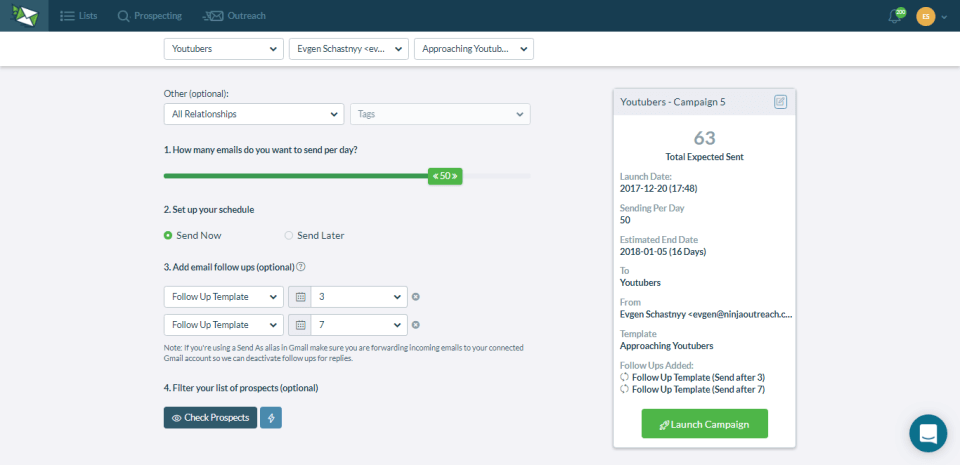 Pros and Cons
Like everything else, this software too has its pros and cons, some of which are listed below.
Pros
Large database: The biggest advantage of the Ninja Outreach software is that it has a very large and wide database of bloggers and influencers, which clients can put to great use. You can always find someone useful for your business in this index.
Saves time: With the help of Ninja Outreach, one can save a lot of time and therefore effort in finding social media influencers for business purposes.
Useful training: The training offered by Ninja Outreach staff is accurate and highly useful. The training videos help the users navigate the tool quite easily.
Cons
No Proper User Feedback: A negative fact about the software is that it does not offer proper user feedback.
Security risks: The Ninja Outreach software works by integrating the user's email address, and this can cause security risks. Most users would be wary of giving out their email-ids in the public domain.
Rope in Guest Bloggers and Social Media Influencers easily with @ninjaoutreach ninjaoutreach.com/ via @supermonitoring
Verdict
The Ninja Outreach software is an excellent choice for people to get in touch with guest bloggers and social media influencers to showcase their products and in turn experience business growth. Although there are some security issues, overall, the start-up is a good online tool for effective marketing.
Get notified about our new posts
By submitting this form I accept the
Privacy Policy
and I agree to receive blog-related information from Super Monitoring.