10 Tools to Help Drive Traffic to Your eCommerce Website
There are more than 1.8 billion websites garnering the attention of 4.7 billion online users all around the world. The numbers already look massive and are expected to grow at a faster pace as more and more companies go online. How can your ecommerce website compete and find an audience?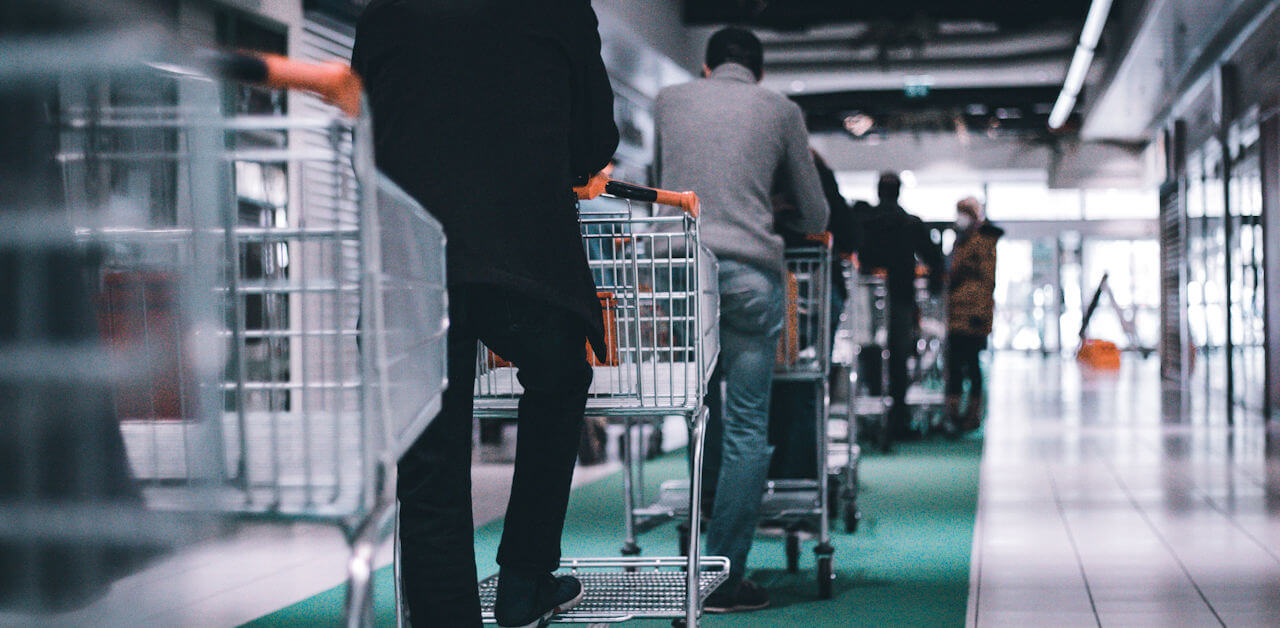 Don't fret. We've done the research and strategized effective methods to drive traffic to your website. Stand out and capture your target market in no time.
Check out our top tools to help drive traffic to your ecommerce website.
1. Instagram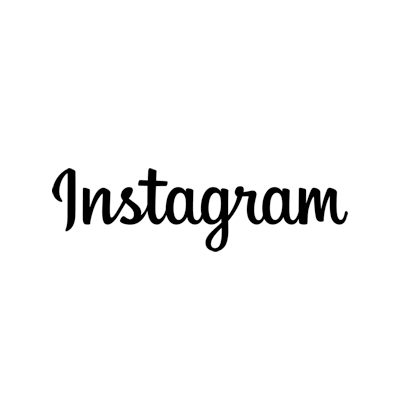 More than 1 billion people use Instagram every month. It's one of the best channels to find potential customers and drive traffic to your website by simply adding a link in your bio. Feature your items in your Instagram Shop so customers can browse your items and then be redirected to your website when they are ready to purchase.
We suggest utilizing Instagram Stories. With more than 500 million people who view stories daily, it's a good way to pique the interest of casual scrollers. You can add a call-to-action on your stories that can drive your viewers to your website via a swipe-up feature when they see your product.
You need great visuals to stand out on Instagram. Instasize will give you access to more than 130 premium filters and 80 trendy and unique borders for stunning photos. More than that, you can automatically resize photos on Instasize to meet the requirements for a post and story without any hassle.
2. Google Analytics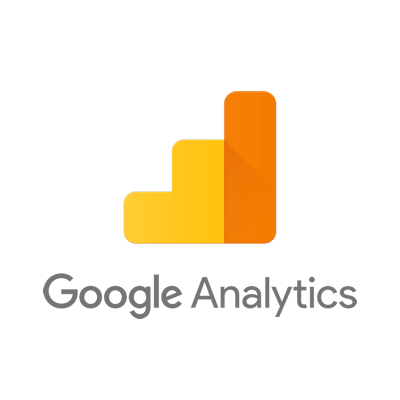 With Google Analytics, you can learn which web pages are the most popular and how long users typically spend on your website. More importantly, Google Analytics gives you pertinent information about your audience.
You'll be able to categorize your audience based on different criteria such as their age, what location they live in, what device they used, and much more. According to Antoine Bechara, "Google can tag customers based on their search patterns grouping them into categories like value shoppers or travel buffs." You can also discover what exactly your customers are searching for whether you're selling apparel, consumer electronics, or pretty much anything under the sun.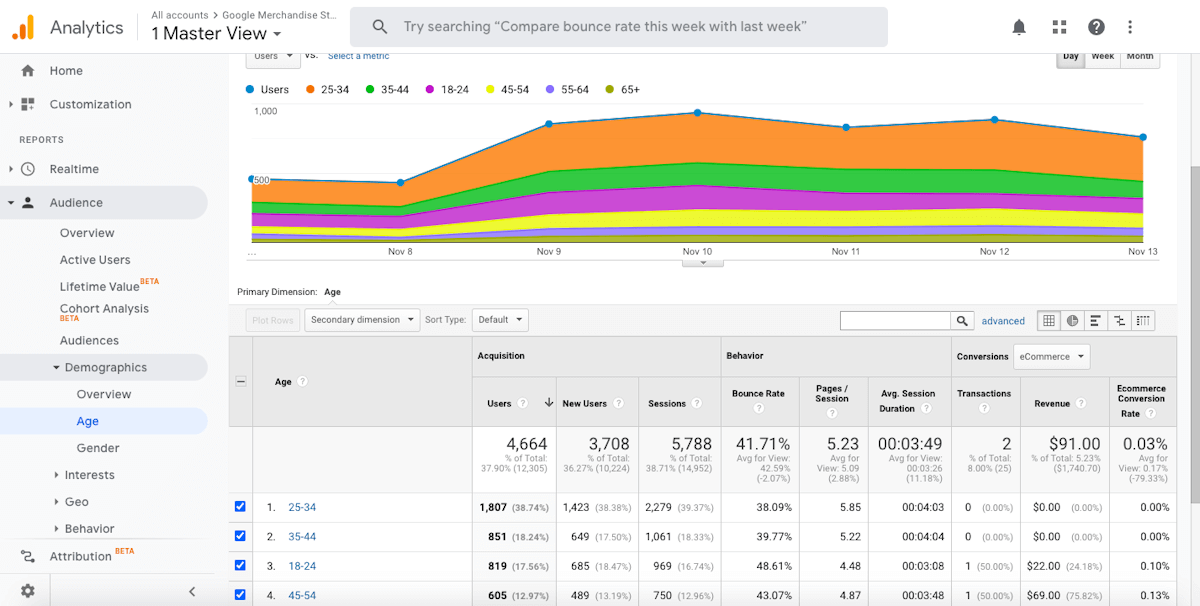 The information you get on Google Analytics is indispensable because they can help you craft a data-driven marketing strategy so you can target the right audience, spend marketing dollars on the right media channels and formulate creatives that will resonate with your audience.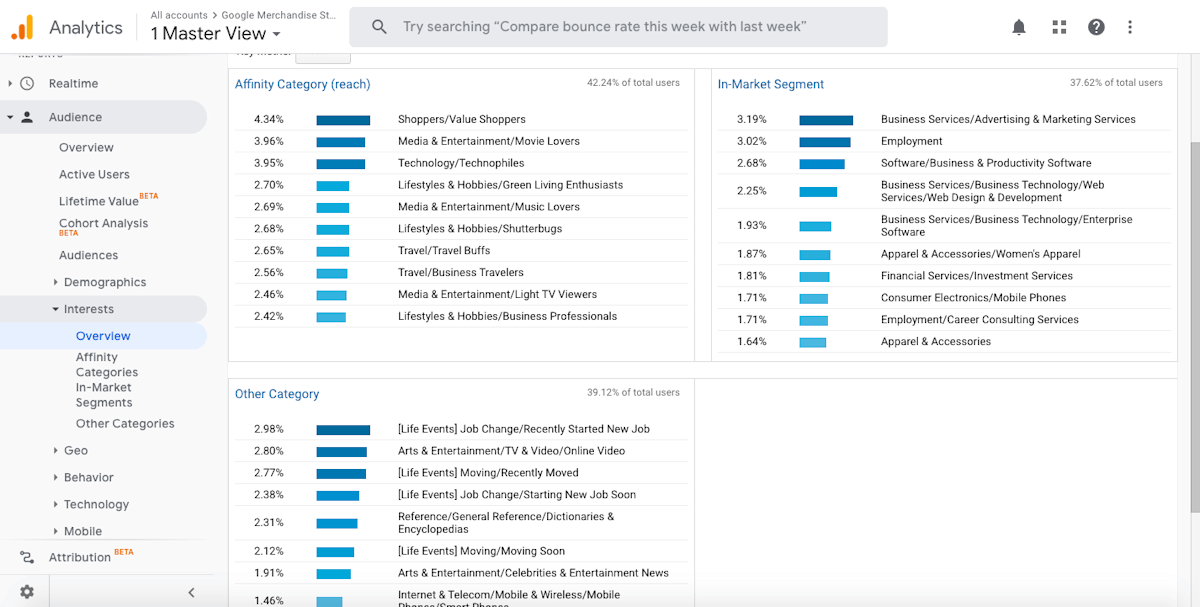 For example, you discovered that your audience is composed of those aged 18 – 35 who often go to your site via mobile channels. You can then strategically invest in mobile placements for paid ads using visuals that appeal to a Gen-Z and Millennial market.
3. SEMrush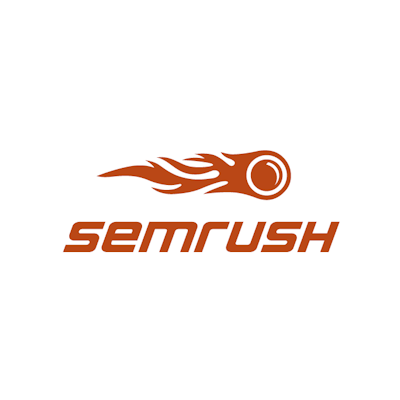 On SEMrush, you'll have access to the data of more than 450 million domains in their database. You'll be able to compare your website to competitors and get to know the kinds of content and search terms your target market is looking for. The insights and data you'll get from SEMrush will supercharge your marketing from SEO and SEM to paid advertising and content marketing.
The content marketing toolkit covers the complete workflow from content optimization, idea generation, strategy, and maximizing reach.
You should begin with the content audit where SEMrush will recommend existing blog posts and web pages to recreate based on how many views, referrals, and backlinks the piece has gotten. It always takes less time to optimize existing content rather than creating a brand-new piece. The Topic Research tool will provide you with ideas and content inspiration that resonates with your target audience and cut through the white noise of the internet.
Other features include SEO content templates that will help you structure your article based on what ranks best on Google, an SEO writing assistant that will support you in terms of on-page SEO optimization, and the post tracking feature. This feature enables you to track external content you have published on other websites or blogs by providing you with how many traffic referrals these paid posts obtained for your website.
4. Yotpo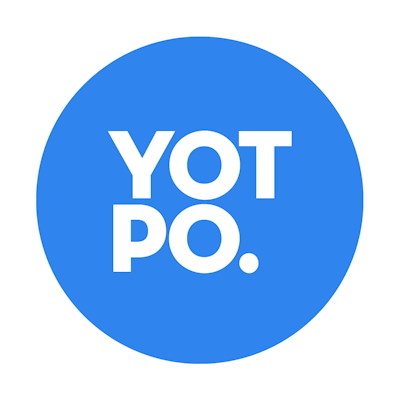 According to Google, ads with seller and product ratings have a clickthrough rate that is 17% higher than those that don't. How do you get these ratings? This is where Yotpo comes in.
Yotpo helps you gather reviews from your customers and enables you to add these reviews and ratings on your Google ads. Yotpo strategically reaches out to your customers by sending email reminders to leave a review and offering rewards in exchange. It's important to note that Yotpo is one of only 30 review sites with Google-authorized syndicated reviews.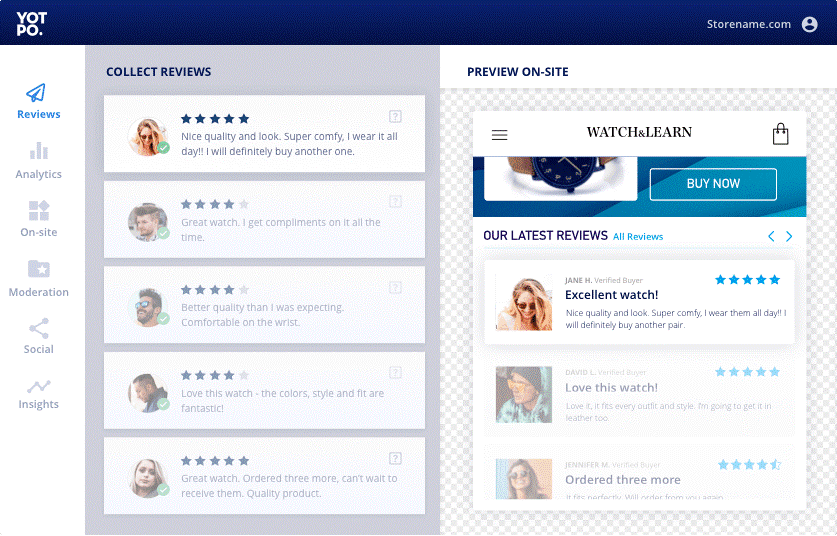 Popular direct-to-consumer luggage brand Away utilizes Yotpo on its website where they put reviews front and center of their product pages. At the same time, they feature seller ratings on Google to integrate social proof into the customer's search journey.

5. Linktree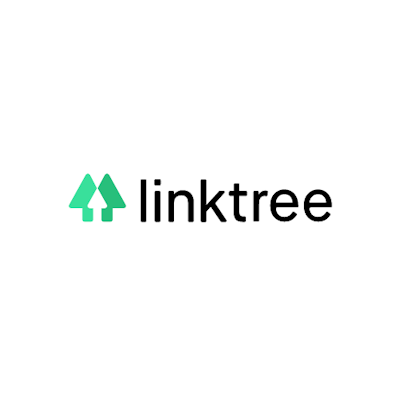 Platforms that drive brand awareness like Instagram and TikTok only allow you to place in one link to your website. If your ecommerce store has many categories, how can you optimally lead your customer to the right landing page? Use Linktree.
Linktree connects your audience to specific landing pages with just one link. With Linktree, you're able to create a custom page that will provide access to every page you want to direct traffic to whether this is a certain category of your product line or a special campaign. You're able to customize the page to suit your branding and even track performance and analytics.
Billabong uses Linktree to drive their followers to new campaigns and product pages of their website. Their branded Linktree landing provides access to a contest, a free shipping promo, and the new arrivals pages on their website.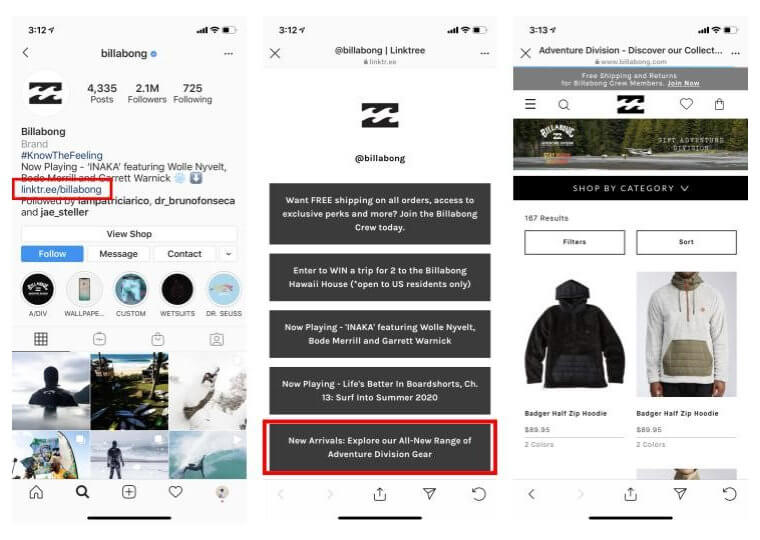 6. Reddit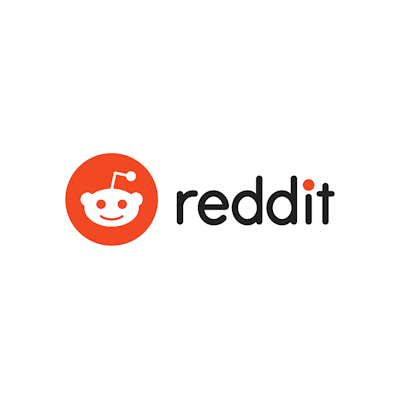 You're missing out on valuable traffic if Reddit isn't part of your marketing strategy. Reddit is the 20th most visited site in the world with users that are actively seeking information and participating in forum discussions.
The key to finding a relevant audience on Reddit is to engage and answer relevant questions on subreddits. These are specific sections of Reddit where you can find niche markets suited to your audience. The subreddit for smartphones, for example, has users that will closely match your buyer persona if you sell consumer electronics, and will most likely be interested in your products.
Answering relevant questions on subreddits like "which smartphone should I buy?" will not only drive traffic to your website but also ground your expertise in this topic. When other users find your answer useful for their own queries, they can upvote your answer to the top of the page. The key is to be consistent in your engagement in the community and be transparent. Redditors can sniff sales ads a mile away. Don't simply hard-sell your products but showcase your products as a solution to a problem.
7. Vyper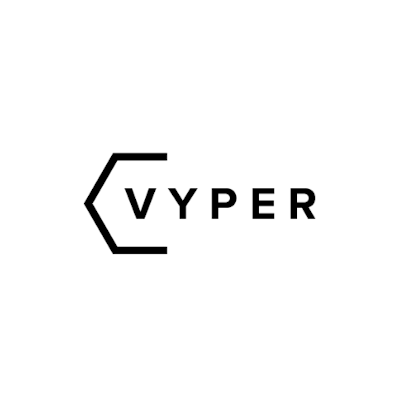 Are you wondering how brands are able to ignite virality through contests and giveaways? Vyper is your answer.
On Vyper, you can simply select one of the contest templates, and customize it to suit your brand and mechanics. How Vyper creates virality is through the leaderboard feature. Fans are encouraged to perform actions to earn more points and climb the leaderboard for a more valuable giveaway.
Beauty and wellness brand Birch + Fog used Vyper to increase their traffic by 35% in one month. The contest required participants to post a photo with the product, share this on social media, and tag friends. They were able to tap each participant's micro-communities on social media to drive traffic to their Instagram page and website.
When running a contest, it's important to highlight your brand and not just the prize. A great way to do this is through a recognizable logo. Designhill's AI-powered logo maker can whip up a professionally-designed logo for your brand in minutes.
8. ReferralCandy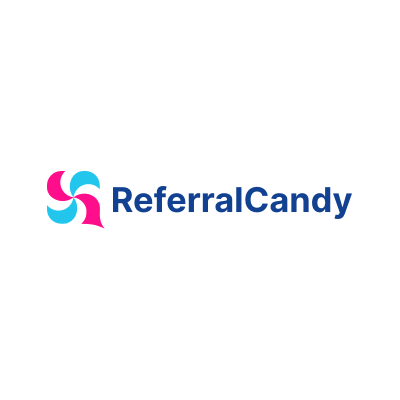 Word of mouth is key to a marketing strategy because people pay more attention to and trust recommendations from friends. 83% of satisfied customers are willing to refer to products and services; however, only 29% of them actually do. ReferralCandy makes it easy for customers to tell their friends about your business so you gain potential traffic from each customer's personal audience.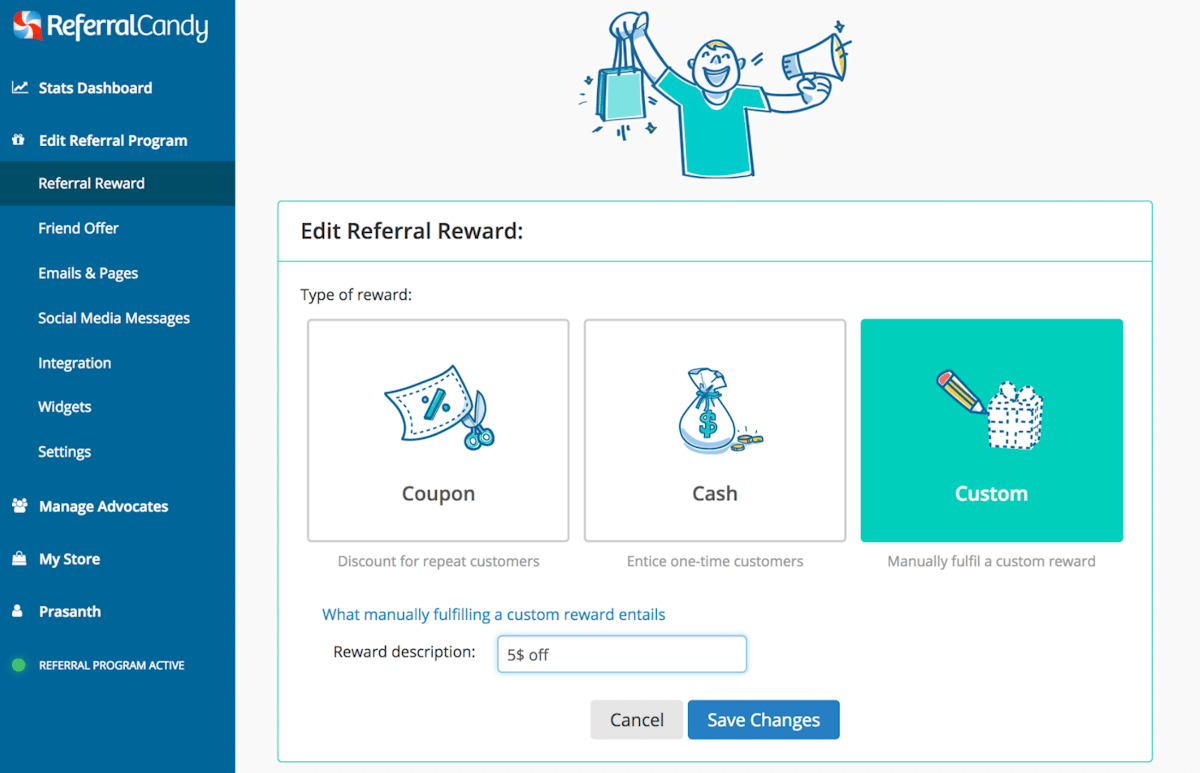 Apparel brand Outdoor Voices encourages customers to share their successful purchase with friends by incentivizing them with a discount. With ReferralCandy, Outdoor Voices is able to offer each customer a customized link that offers friends 20% off their first purchase and rewards them with their own 20% discount for every successful referral.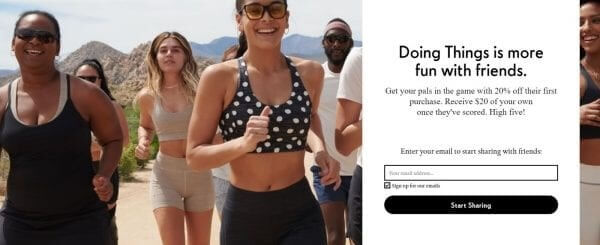 ReferralCandy has templates that allow you to personalize text copy and graphics to suit your brand voice. Once you share your prospective offer and incentive, ReferralCandy will handle the day-to-day operation of your referral program.
9. SocialPilot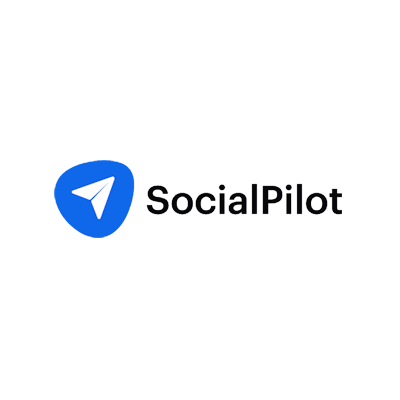 Social media is the new hangout place for users and that is where you need to be if you want to survive in today's marketing world. If you are looking for increased sales on your ecommerce website, you need more potential visitors first. And social media can definitely help you with that.
But the first mistake any marketer can make is maintaining a presence on social media without any strategy. To maintain a healthy online presence and to drive potential visitors to your e-commerce website, it's necessary to post often and keep a check on the analytics.
SocialPilot, a social media management tool, can help you create a social media calendar where you can schedule your posts beforehand and save you time for other tasks of your ecommerce business. Its splendid analytics features can help you know more about your visitors with which you can further create more relevant content.
And this is how a social media calendar on SocialPilot looks like.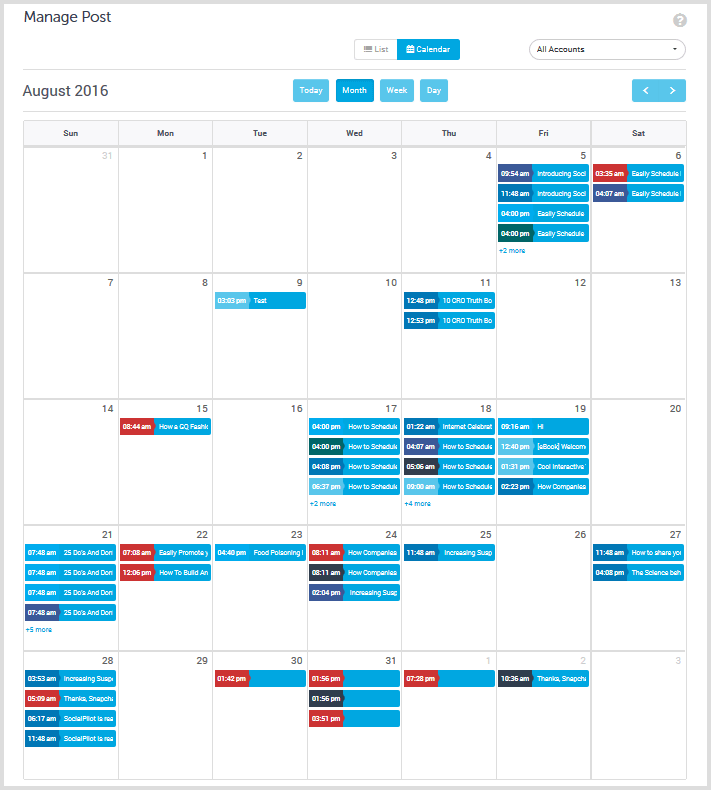 This tool can help you with all your social media channels as well as their analytics. For example, if your e-commerce business is making success on Instagram, you can use SocialPilot as your Instagram analytics tool.
10. BigCommerce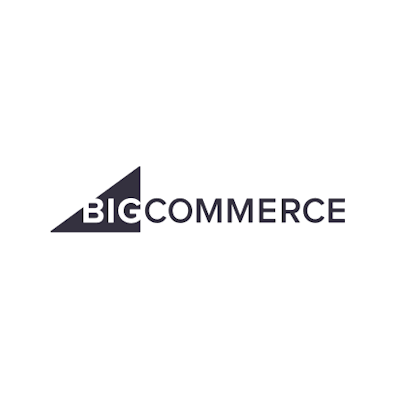 BigCommerce is a multi-platform solution for e-commerce businesses. It not only enables you to build e-commerce capabilities on your website but has features that will set you up for success.
BigCommerce has a built-in SEO tool to help you optimize your website, gain traffic, and integrate with Google Shopping to easily showcase your ads.
The cross-channel commerce feature allows you to promote your products and track sales from online marketplaces, social media, and your brick-and-mortar store in one dashboard. You'll discover where your best customer can be found and spend your marketing dollars there.
Wrapping up
Before getting started, review the different tools and figure out which works best for your business. Take your budget, manpower and existing data into consideration. Once you've formulated a sound strategy, execute your plan and you'll get more traffic in no time.
---
About the Author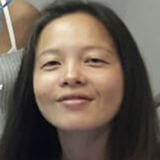 Denise Langenegger is part of the team at Instasize – a content creating tool kit for anyone editing photos and online content on mobile.
Get notified about our new posts
By submitting this form I accept the
Privacy Policy
and I agree to receive blog-related information from Super Monitoring.