Integration with Google Analytics
« back to feature list
Failure charts in your Google Analytics panel
Are you using Google Analytics to monitor your website traffic and track users?

Now you can add availability data to your www.google.com/analytics panel.

Simply connect your supermonitoring.com service with Google Analytics account and enjoy unavailability events and durations charts next to visits, unique users, etc.

You can find the detailed instructions inside - just log in to your account, edit your check settings and mark "Integrate with Google Analytics panel".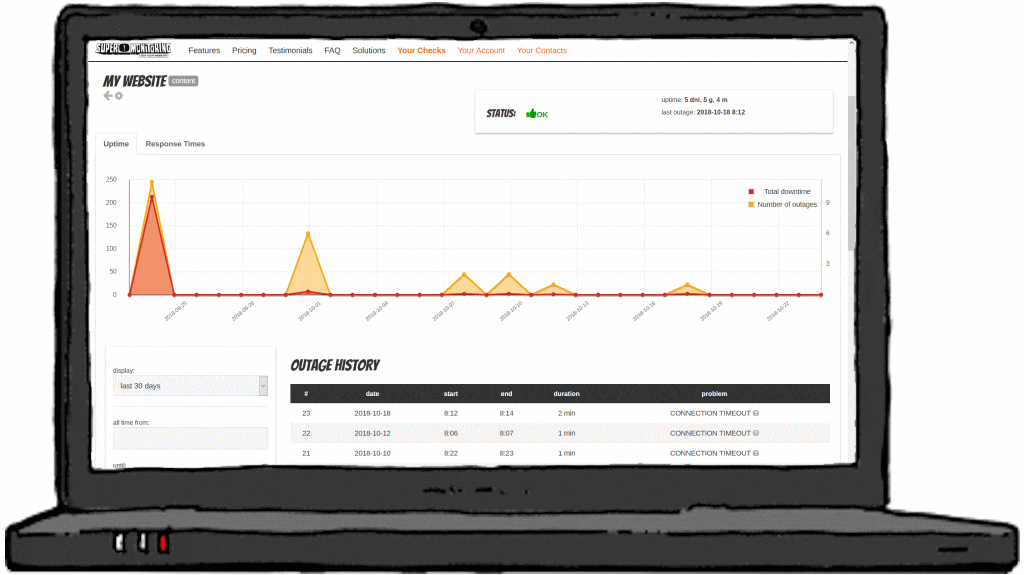 « back to feature list