Blow off Web Analytics with KISSmetrics
The collection, analysis and measurement of the web data to understand and optimize the web usage utilizing the reports hence generated. Web Analytics is a multipurpose tool which can be used for measuring the web traffic, perform market research, to enhance the impact a website has on the visitors and also to measure the impact an advertising campaign has. Web Analytics helps you keep a watch on the traffic on your website and also reveals the popular trends useful for market research.
It provides the number of visits and page views a website has. Web analytics can be divided into two categories, namely on-site and off-site web analytics. Off-site analytics includes visibility of the website, comments about the website and potential audience of a website while on-site web analytics deals with the measurements about a visitor's behavior on your website. This includes the force driving the traffic and conversions. Many tools are used these days for performing on-site analytics while Google Analytics is the most popularly used application in this domain, but there are much more advanced tools available these days which give you many additional information such as heat maps.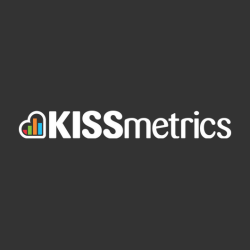 KISSmetrics is one such analytics tool which helps you in identifying and understanding the traffic and improve the same by enabling you to take an informed decision about marketing and quality of your product. KISSmetrics tells you about what steps a person or future customer who visits you your website takes after landing on your website and before buying your product. Using KISSmetrics you can easily track what a customer does on your website till end until you get paid. KISSmetrics can also be used to track sign up procedures and you it keeps you informed about successful sign ups and what time the person took in signing up for your website so that you can make changes in the future and have a more hassle free signup process. It can track till where the customer completed the signup and where he left so that you know what is keeping you away from increasing your sales. The number of times people log into your website via Facebook or Twitter is also recorded by the KISSmetrics.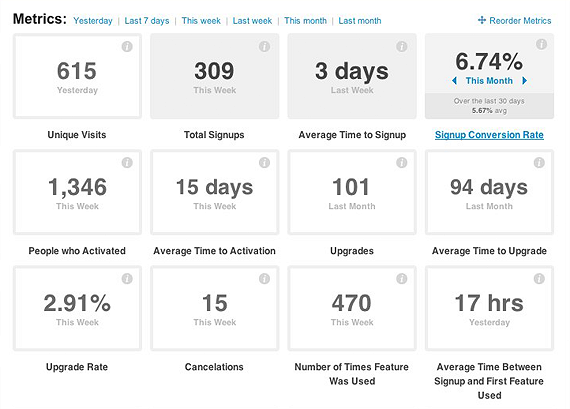 KISSmetrics and Your Website
Just getting signups from the people visiting your website is not enough for increasing your sales. You should look for ways to ease up the process after sign up. People should easily be able to find what they are looking for. If you are selling a service or software there should be options to upgrade and details about service configuration. You need to make sure that the core features of your website are being utilized well and people are able to complete this core process which is the essence of your business.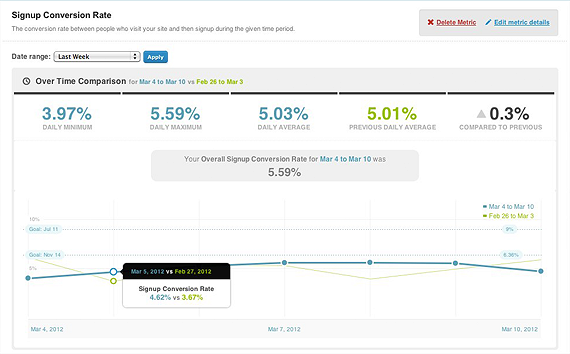 One should be able to locate the products, search for the desired product, view individual product details and your product should be easily downloadable or added to the cart and the complete purchase procedure should be hassle free and completed within a time limit. KISSmetrics would help you fix all these issues and help you keep your customers happy and yourself wealthy.
Unsubscribes and Refunds
KISSmetrics also helps you track the events which lead to cancelling of orders, generating refunds, and unsubscribing the newsletter services. It allows you to ensure that these events do not occur again and you are able to increase your sales next time a customer visits your website.
Events & Data
The Data you get from KISSmetrics gives you the full details about your user for example who he is, where he is from and what he does. Using KISSmetrics you can also form a group of users having similar characteristics. Multiple identities of the same person are merged automatically.
All events involving subscription, signup, sales, downloads and even browsing the homepage and landing page are recorded. The details such as where the user is from , his or her age, if he was a returning visitor and many other such properties about the user are included in the report generated by KISSmetrics.
Unlike Google Analytics KISSmetrics does not include Time on Site, Time on Page, Exits, Bounce Rates and Bounces. You'll have to perform an analysis of the funnel report generated on KISSmetrics to get these quantities.

KISSmetrics and Social Media
KISSmetrics can be used to track social media for Return on Investment (ROI). This would help you analyze which social media platform gives you the maximum traffic on your website and thus whenever a person who comes to your website through social media is tracked for the source and the particular social media website is credited with the same . Using KISSmetrics you can track the whole life cycle of a customer.
Paid Advertising and KISSmetrics
You can also track your return on investment for online advertising channels . These channels include Google Adwords, Facebook Ads, Linkedin Ads, Reddit Ads, Yahoo! Bing Network, Twitter Promoted Tweet and more. This allows you to track the best traffic source for you and which advertising source brings you the best return on investment. KISSmetrics tracks people at any point of time and originating from a paid search or a Pay Per Click advertisement a month back.You can find out who converts from a paid advertising service on a day to day basis.
Track what users do on your website using the best Google Analytics alternative – @KISSmetrics www.kissmetrics.com/ via @supermonitoring
Plans and Pricing
Offers 14 day unlimited trial without any obligation and credit card. You have an option to choose from monthly or yearly billing. And you are charged 150$ per month for the starter pack while 250$ per month for the basic pack and $500 for professional pack. You'll be able to track about 500,000 events per month subscribing for starter plan while if you subscribe for basic you can track up to 1 million events and 1+ million events for a professional plan.
KISSmetrics is one of the most popular and trustworthy web analytics website. It is very result oriented and you can see the changes within a short span of time. They say Google Analytics only tells you what's happening while KISSmetrics tell you who. I found this web application very powerful and worth giving a competition to Google's Analytics Service. Try out KISSmetrics and let us know your views too.
Get notified about our new posts
By submitting this form I accept the
Privacy Policy
and I agree to receive blog-related information from Super Monitoring.