Work better with Podio
There's a new trend hitting the markets – Project Management Software. Though some of them have been around since quite some time, the last couple of years has seen a sudden growth in the launch of online software that are aimed at helping organizations better connect and structure their work. And since the competition in the field is growing, each new day we come across a new Project Management tool that has something different and additional as compared to its competitors.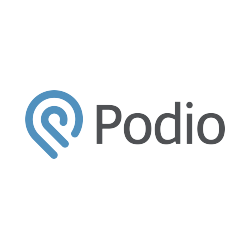 Take the example of Podio. On first look, Podio seems to be just another project management tool offering creation of projects, managing timesheets, sharing work details etc. However, as you begin exploring the tool and go through its features in detail, you discover, that it in fact has many layers packed inside it that give it albeit only a slight, yet noticeable edge over its competition. So let's check out this online project management software today and see how much water it holds.
Podio – A fresh way to collaborate and organize
Podio works on a very simple methodology – everyone should know what they're doing and should have the means to take responsibility for their job. So basically, its all about transparency, minimal hierarchy and peer recognition. Podio promises to promotes these beliefs to improve work, everyday. They follow the practice of collaboration and empowerment over command and control. With Podio, every member of the team has complete freedom to work they way he/she wants to. So if you're a team leader or manager, you don't have to bother with assigning tasks and letting people know what they're supposed to do. Instead discuss the larger picture with them and allow them to work the way they want to. All the stuff you wish to put up somewhere for your team to see, you can put on Podio. That way, your team has more room for creativity and productivity to flow in. Well, the thought is nice actually!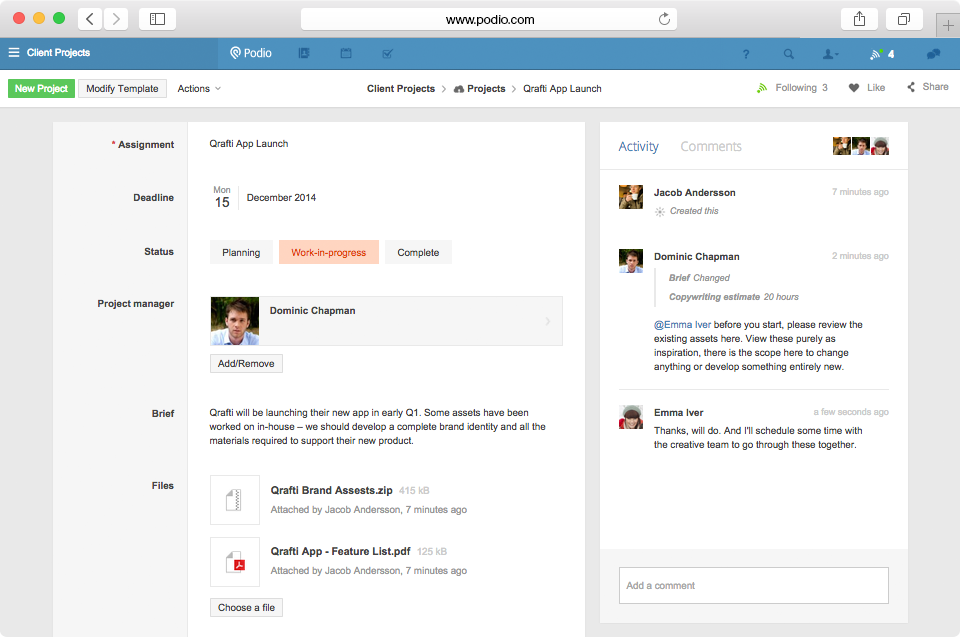 Let's take a brief overview of Podio's features:
Everything related to one project on one page (called an Item); this includes all the work right from completing a design for the project to closing a sales lead. This makes collaboration easier and transparent.
All information on the project page is updated in real time; attaching files, viewing statuses and leaving feedback and suggestions through comments is as easy as clicking.
Variety of views supported for each project from simple tables to dynamic cardboards. You can choose the view that best visualizes your work.
Create reports that keep you updated on your progress as well as the project's so you can focus on just your responsibilities or see the overall progress of your team.
Track your customers and organize your team with Podio as your customizable CRM.
Podio can integrate seamlessly with Dropbox, Google Drive, Evernote and more to be the one platform that ties all your team's work together.
Podio helps foster a more friendly team environment by making communication more streamlined and reducing internal emailing.
You can use Podio in your web browser or an Android or iOS device.
It offers a full, open API to allow you to extend Podio yourself.
It's simple drag-and-drop interface gives users complete flexibility without the need of coding.
The best part about Podio is its collaboration with Citrix. Being a trusted name in project management and collaboration circles, joining hands with Citrix gives Podio a trusty feel.
How it works
To start working on Podio just sign up for free through the link given on the homepage. Once you've confirmed your email address, you'll be taken straight to the Welcome page where you need to fill in details about your company and your team members (email addresses only). After this, you'll be redirected to a page where you can create Workspaces according to different teams or departments or different locations in your company. The concept of Workspace is somewhat similar in scope to Java Eclipse IDE.
Podio creates 3 default workspaces for you to start with; these include "Project Management", "Intranet" and "Sales Management". Each workspace includes some Apps that Podio sets up for you. These Apps are nothing but templates for creating and structuring any work activity like meeting, deliverables etc. All such activities are called Items in Podio. Items are basically super-smart documents that organize your work and get things done.
Once you're through with the introductions to everything, you can get straight to work. You'll be taken to the Project Management page of the tool where you can start Creating Projects and associated Items. Create Reports and Views for the project or break up the workload into Deliverables. Setup meetings and create Activities – in short, just get straight to business.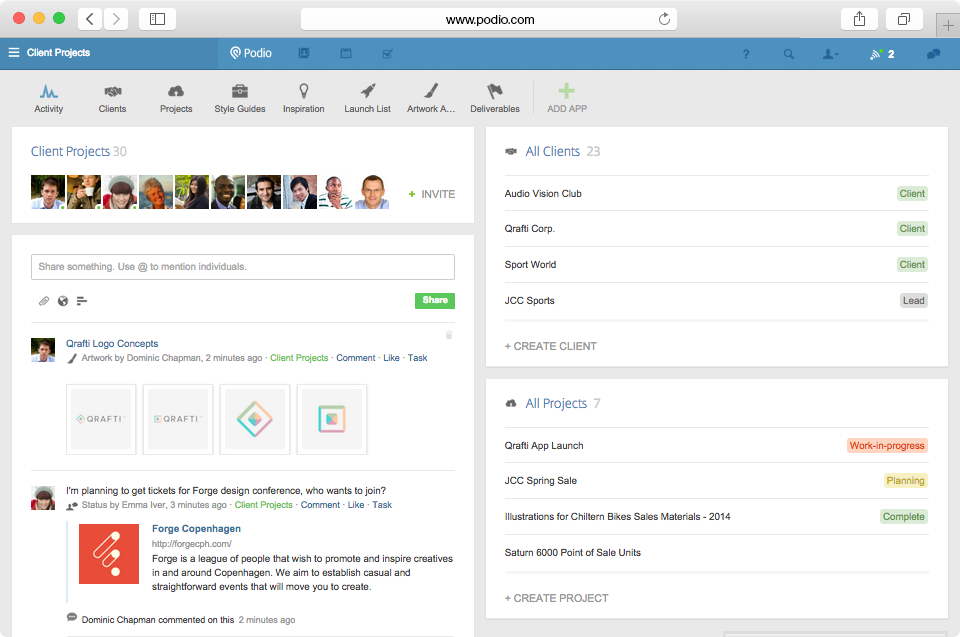 Pros VS Cons
Podio seems to be a fairly competent tool with quite a lot of features. So naturally, it has a lot of plus points associated with it:
Better project management
Collaboration and sharing work is easier
The concept of Workspaces is unique to a project management tool
Simple interface
Impressive feature set
Available online so omnipresent
Benefit of trust (the Citrix factor)
However, there are some areas where there could be improvements:
It seems like a lot to take in at first
The pricing could be a little steep for small organizations so it's basically suited for large businesses.
Work, collaborate and manage projects better with @podio podio.com/ via @supermonitoring
To sum it up
With room for Project Management, CRM, Social Intranet, Workflow Management, Event Management, Team and Email Management and lots more, Podio sure is one tool that's worth checking out. So if you have the pocket for it, don't think too much. Signup and you won't be disappointed.
Get notified about our new posts
By submitting this form I accept the
Privacy Policy
and I agree to receive blog-related information from Super Monitoring.