8 Best Tools to Optimize your Daily Schedule
Do you ever wake up feeling exhausted just thinking of the busy day that lies ahead of you? Is it really the amount of work that bothers you or the absolute chaos it seems to take to get it done?
Going about planning your day can be made much easier with the use of simple tools that are easily available in the market. In this blog, we will look at the 8 best tools to optimize your daily schedule. Having these time management tools at your disposal can help reduce the chaos and improve your day's overall productivity.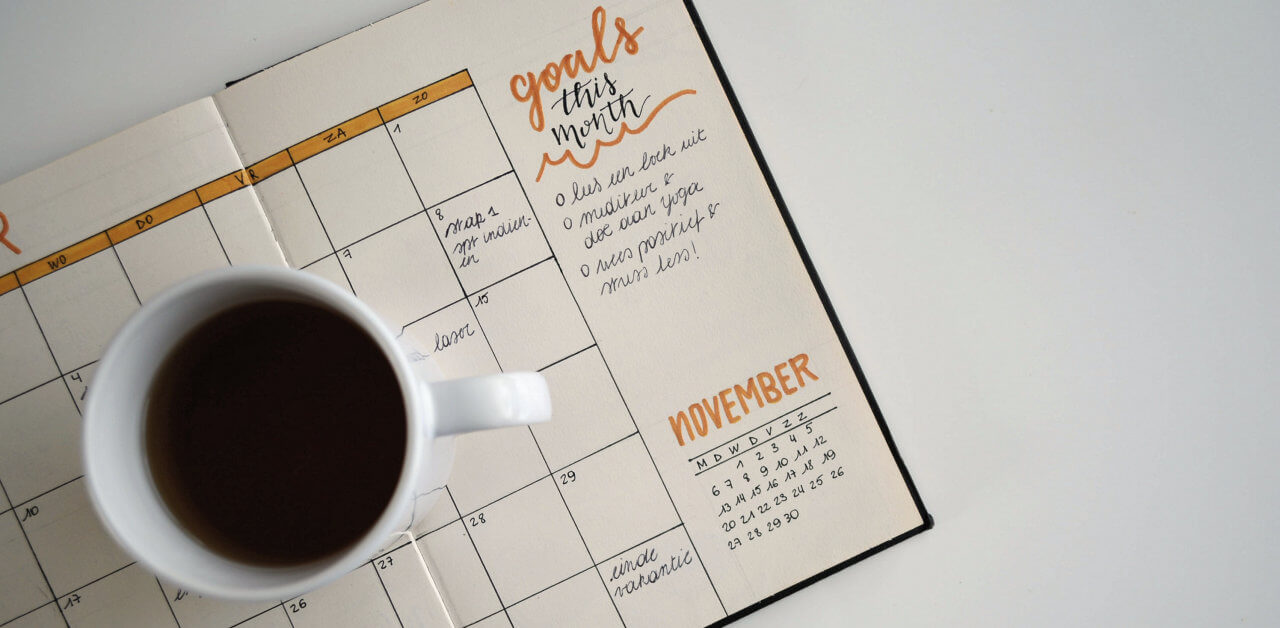 For better understanding, let's look at these tools in 5 different categories:
Without wasting any time, let's dive right in!
A. Daily planner
Daily planners are time management tools that can help you move through your day with ease. You can organize tasks and set reminders on a timely basis, prioritize these tasks, and share your schedule with your co-workers.
However, not all daily planners can cater to your specific wants and needs. When choosing a daily planner, consider your budget, its compatibility with your devices, its integration with other apps you might use on a daily basis, and so on.
Let's look at two daily planners that might just be perfect for your needs:
1. Todoist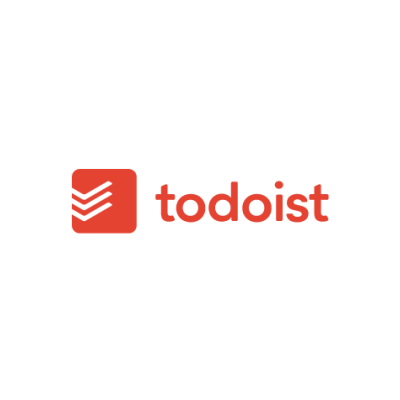 Todoist is considered one of the best planning tools out there. It is a cross-platform application that can easily be synced to your device whether it be Android, iOS, Windows, Mac, Apple Watch, or other browser add-ons.
This software makes it extremely easy for you to create and manage tasks. It recognizes keywords making the entering of tasks much easier and smoother. It can also be seamlessly integrated into a lot of your everyday apps like Gmail, Outlook, Google calendar, and so on.
Additional features like the "Todoist karma", which rewards you for sticking to your plan make this software stand out from the rest. Todoist is also well known for its extremely helpful support team.
Pricing:
Todoist offers a 14-day free trial before you are asked to pick a payment plan that suits your requirements:
Basic: Free
Premium: $3/person /month
Business: $5/person /month
2. Any.do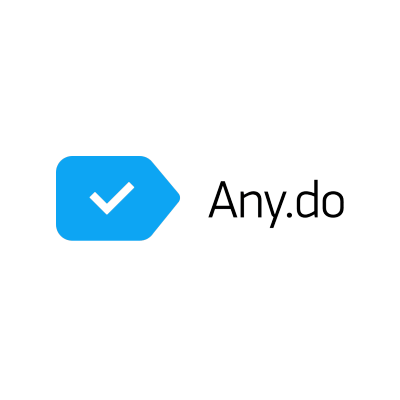 Any.do is also a cross-platform tool that works on iOS, Android, Windows, and Mac. This software is a top pick when it comes to organizing tasks for your team as well as for yourself so you can get things done on time.
Features like color coding and tagging make Any.do extremely easy to maneuver around. The software also seamlessly connects to your calendars and other common applications like Gmail, Google Assistant, WhatsApp, and more, to keep you efficient.
Pricing:
Any.do offers a 14-day free trial After which you can pick between the following paid plans:
Basic: Free
1 month: $5.99 /month
6 months: $4.49 /month
12 months: $2.99 /month
B. Scheduling
Allotting time and resources to tasks that involve more than one person (whether it be a client or a fellow co-worker) requires quick and effective communication. People tend to spend too much time on simple tasks like scheduling their services with clients or simply booking a room to conduct meetings in. Issues like these completely disappear with the help of a scheduling tool.
Scheduling tools can relieve you of so much stress simply by letting you book appointments in a matter of seconds. This will save you time, money, and effort as you no longer need a middle man to schedule these appointments for you.
These systems also help your team adapt to changes in workflow quickly since all edits to a schedule can be updated in real-time. Situations like this usually come about with the absence of a team member, a shift in the priority of tasks, and so on. Since these situations cannot be predicted, a scheduling software can act as the perfect tool.
When it comes to scheduling, here is one tool we found to be the most helpful:
3. Appointy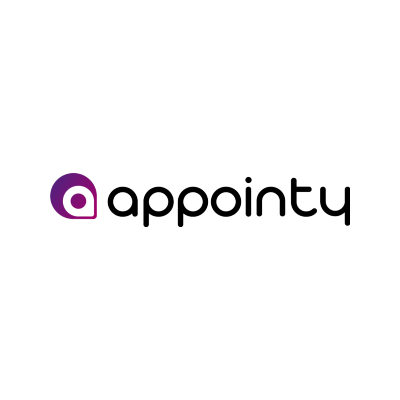 If you are a service-based business looking to automate your appointment booking process, this software might be exactly what you need. Appointy is one of the top scheduling tools out there and caters to businesses of all types and sizes.
With Appointy, you can set up your services, assign staff to services and set availability for them, making it very easy for customers to book sessions.
You can also save yourself the time and effort required to remind your clients about appointments by sending out automated SMS and email reminders to prevent no-shows. You also get an intuitive color-coded calendar, which can be synced two-way with your personal and work calendars like iCal, Outlook, and Google Calendar. Other features like customer database management, online prepayments, and appointment analytics can help you make the most of your day without any hassle.
Being a cloud-based scheduling software, Appointy offers 24×7 scheduling convenience, giving your customers the option to make bookings even when your shutters are down. It is also available as a mobile application, whether it be Android or iOS, so you can keep track of your bookings even when you are away from your desk.
Pricing:
Appointy offers a 14-day free trial before you are asked to pick a payment plan that suits your requirements:
Basic plan: Free
Growth plan: $19.99 /month
Professional plan: $49.99 /month
Enterprise plan: $79.99 /month
Appointy also provides tailor-made scheduling solutions to its customers for their unique scheduling needs.
C. Task management
As an employee, your day can get messy if there is no communication within your company or team concerning the tasks that need to be completed. In this case, task management tools can be the perfect solution.
As the number of people involved in a project increases, it gets difficult to complete tasks efficiently without a tool like a task manager keeping track of what is going on. It helps not only with managing the project, but also with allocating resources, managing time, and monitoring performance.
These visual tools also help with collaborations by giving teams a clear picture of what needs to be achieved and allowing fast communication for implementing ideas. They can dramatically reduce the amount of time spent on deciding what needs to be done next in turn helping you meet deadlines as planned.
Here are two such tools that will help you with managing your tasks:
4. Monday.com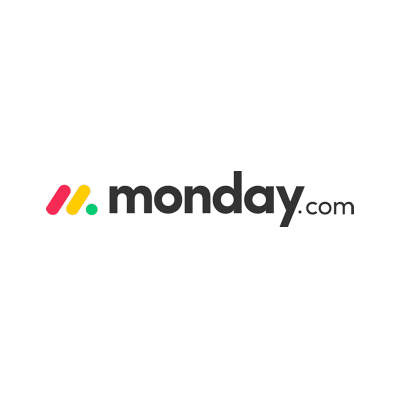 If you are looking for task management software for a large team with complex workflows, Monday.com might be the best option for you.
This software provides you with multiple views to visualize your projects including Kanban, Gantt, timeline, and calendar views. It comes with a time-tracking tool built into the system to take a deeper look at how long tasks are taking. It also allows you to set up your software from scratch using customizable templates.
You can integrate this software with your other productivity tools like Google Calendar, Todoist, Zoom, Shopify, and many more.
Pricing:
Monday.com provides you with 4 payment plans after a 14-day free trial:
Basic plan: $8 /month
Standard plan: $10 /month
Pro plan: $16 /month
Enterprise plan: Can vary depending on customer requirements.
5. ClickUp
ClickUp is a cloud-based time management tool that is suitable for businesses of all sizes and can be tailored to almost any use case specified. It provides you with custom views to get an insight into anything that you do in your organization.
ClickUp allows you to collaborate in real-time and assign comments to your team as mini-tasks. You can minimize tasks into your tray and come back to them as and when required. The software also provides you with real-time reports so you can keep track of your team's performance.
Pricing:
ClickUp provides you with 5 payment plans to choose from:
Free plan
Unlimited: $5 /month
Business: $12 /month
Business Plus: $19 /month
Enterprise: Can vary depending on customer requirements
D. Event planning
With all the minute details to be considered and the teams that need to be managed, the process of conducting events can be very challenging.
Using tools to help you out with the planning of these events can be very helpful as they can completely simplify and streamline your process. With the help of automation, you can drastically reduce the amount of time you spend all while increasing your workflow.
Here is an event planning software that really stands out in the space:
6. RegFox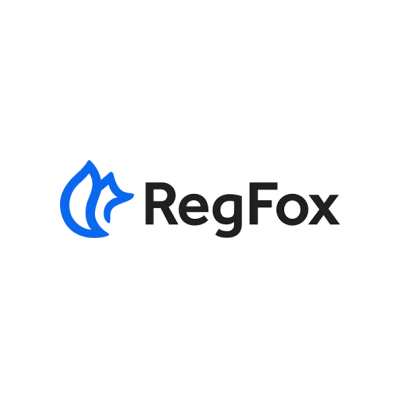 RegFox is an event management tool that is known for being extremely versatile and feature-packed. It is highly customizable and affordable.
Reg Fox is incredibly easy to use and very easy to navigate through both on the front-end (customer) as well as the backend (administrator). Their extremely intuitive setup makes setting up events very easy.
They also have a great tech support team that is always willing to help when you run into a problem.
Pricing:
RegFox offers an amazing deal with only $0.99 per attendee.
E. Productivity trackers
If you are someone in charge of managing a team, assessing your team's quality of work is an important step to make sure you produce optimum results. It can help improve task completion time and work quality without having to micro-manage your team's day-to-day activities.
These trackers abide by all relevant government regulations with respect to the privacy of your employees to measure your team's productivity. They help you with prioritizing your tasks and setting clear objectives for the short term as well as long term, because of which productivity can be immensely improved.
Here are some trackers that you can consider:
7. Time Doctor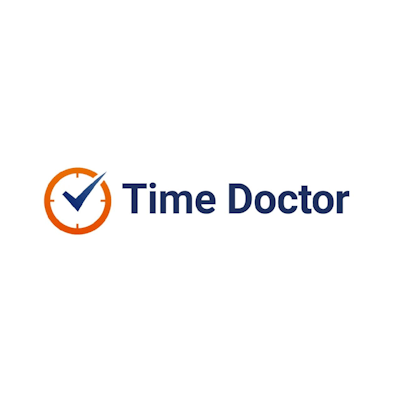 Being a cloud-based time tracking system, Time Doctor not only helps employees manage their time better but also provides feedback on how to improve it. It can be easily integrated with a company's project management platform to track employees with ease.
Time Doctor also has a few special features like chat monitoring, and auto screenshots to keep a proper record of how your employees are spending their time. You can also use this software to create payrolls and pay your employees through the software.
Pricing:
Time Doctor provides 3 main payment options along with a 14-day free trial of the product.
Basic plan: $7 /month
Standard plan: $10 /month
Premium plan: $20 /month
8. ProofHub
ProofHub is the go-to time management software for someone looking to efficiently plan their projects and collaborations. By keeping task lists, workflows, calendars, and more, all in one platform, this software can help dramatically increase productivity and provide a birds-eye view of everything of current projects and projects underway.
As soon as you start working on a task, ProofHub provides you with an automatic timer to keep track of every billable hour. The software can also be easily integrated with third-party applications like Freshbooks to simplify billing and invoicing processes.
It also provides you with advanced projects management features, real-time collaborative tools, and custom reports.
Pricing:
Essential plan: $50 /month billed monthly or $45 /month billed annually.
Ultimate Control plan: $99.00/month billed monthly or $89.00/month billed annually.
Parting thoughts
Now that you have an idea about the options you have out there to help set your day straight, all you have to do is begin! Do not hesitate to invest in these tools as they will help smoothen out your day by automating and streamlining business processes.
Using these 8 tools to optimize your daily schedule can act as the fine line between working hard and working smart.
---
About the Author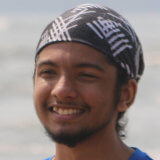 Shreyas Karuvat is a part of the marketing team at Appointy. After work, you can find him wherever the music in his earphones takes him (not in this world that's for sure) or playing with a puppy closest to his vicinity.
Get notified about our new posts
By submitting this form I accept the
Privacy Policy
and I agree to receive blog-related information from Super Monitoring.