7 Best Tools for Repurposing Your Video Content
In today's digital world, every savvy marketer knows that video marketing is essential in overall digital campaigns. They make sure that they constantly come up with ideas to create new video content.
But, as a marketer yourself, you know that creating new video content every month or even week is not only costly but also time-consuming and backbreaking. This is where repurposing the old video content you have is such an exciting idea.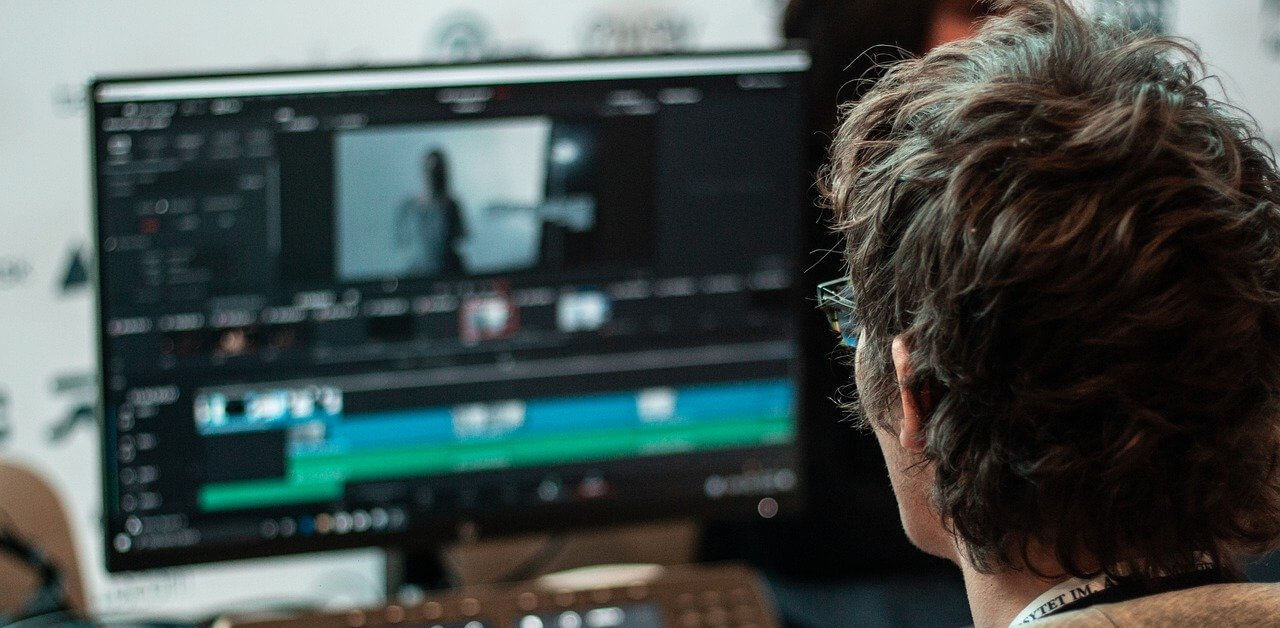 You can breathe new life into old video content and continue to gain (even more) value from them with a bare-minimum effort. For example, if you have a high-performing tutorial video, you can also create an e-book or new blog post with pictures from it.
That said, repurposing your video content still feels like a chore if you do it manually. That's why you need to use some powerful tools. We've listed them down for you.
Why You Should Repurpose Your Old Video Content?
Before we get into the nitty-gritty detail of the tools, it's better to answer this question:
"Why should you bother to repurpose your old video content?"
There are a few very convincing reasons why you should do that. It is so much more than saving your precious time and money that would otherwise go into creating new video content from scratch every time.
Here are some reasons:
Expand Your Reach
By repurposing your content, you give your audiences more choices to consume your content. Some people prefer to read, some like to watch videos, and some would love to listen to a podcast instead.
By offering all of these content types in different formats, you're essentially opening up your business or brand to a wider audience.
Get More Mileage Out of Your Existing Video Content Assets
We all know that creating new video content is hard. It takes time, effort, and money to produce videos that are high quality and engaging.
But what if you have a library of great videos that just don't get the attention they deserve? Repurposing them will give them new life and help you achieve your video marketing goals.
Provide Up-to-Date and Real-Time Information
Your old video content might be outdated, but that doesn't mean it can't be relevant anymore. You can always update the information in your videos and make them more relevant to what's happening now.
This is a great way to keep your audience informed about the latest news, trends, and developments in your industry without having to start from scratch.
Tools You Need to Repurpose Video Content
Now that we understand what you can expect from repurposing your video content, here are some tools that will help you get the most out of your old video content assets.
1. Type Studio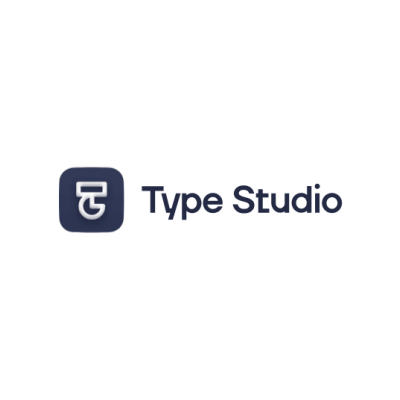 Type Studio is a great all-in-one tool for repurposing your video content. It offers a wide range of features, including transcription, closed captioning, and translation.
This makes it an ideal tool for businesses that want to translate their videos into other languages or make them accessible to a wider audience.
Type Studio is also great for creating new content from your old videos. You can easily extract text, quotes, and images from your videos to create new blog posts, e-books, or social media posts.
2. Repurpose.io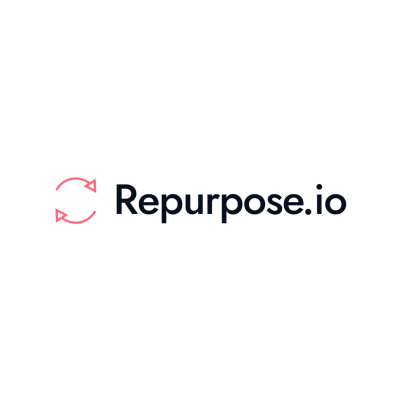 Repurpose.io is another great all-in-one tool for repurposing your video content directly from your YouTube, TikTok, Zoom, or Audio Podcast into new pieces of content. What makes this tool worth considering is that it also automatically optimizes the new content for each digital platform.
No more uploading to multiple platforms, no manual downloading videos, and no more time used just to get adapted with video editing software. This tool can save your hours every week.
3. Adobe Premiere Pro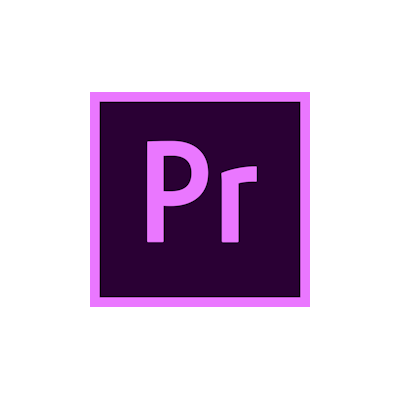 Adobe Premiere is a well-known app for video editing. This tool is also helpful for repurposing your videos.
You can use this app to create GIFs from your videos. GIFs are a quick way to engage your social media users, email subscribers, or break up chunks of texts on your blog posts.
Adobe Premiere is also great for creating short video clips that you can use for your social media campaigns or your website. These short videos are perfect for piquing your audience's interest and getting them to watch (or read) more of your content.
4. Designrr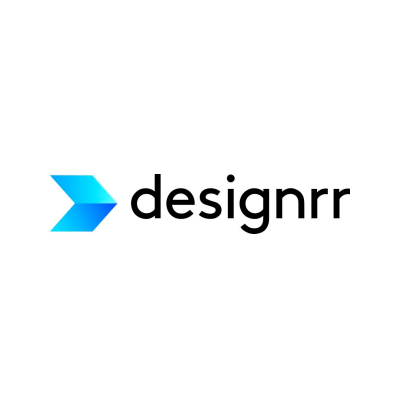 Designrr is a great tool for repurposing blog posts, articles, and even videos into e-books or lead magnets. This tool is a go-to when your aim is to generate leads or build your email list with less effort.
You can easily upload your video, select a template, and have an amazing-looking eBook delivered to you in minutes. You can also use Designrr to create transcripts of your videos, which come in handy for creating blog posts or social media posts.

5. Visme
Visme is a great tool for creating visuals from your video content. You can use this tool to create infographics, presentations, and even social media posts.
This is a great way to repurpose your videos into new content formats that are more engaging and easier to consume than just text or plain images. Visme also offers a wide range of templates that you can use to create your visuals, so you don't need to be a design expert to get started.
6. Animoto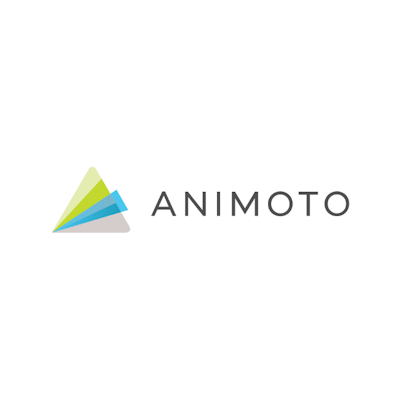 Animoto is one of the top tools for repurposing your live-streaming videos into new content formats. With Animoto, you can create video slideshows, social media posts, and even marketing videos from your live-streaming videos.
This is a great way to keep your audience engaged with your brand long after your live stream has ended. Animoto also offers a wide range of templates and customization options that make it easy to create professional-looking videos in minutes.
7. Kapwing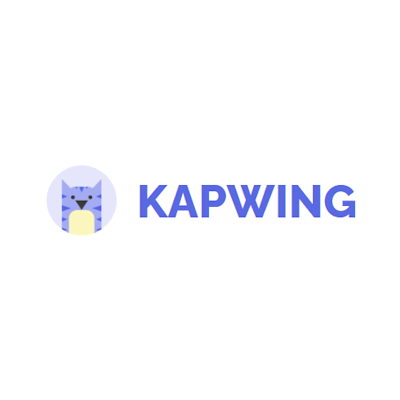 Kapwing is a great tool for creating short video clips from your longer videos. This is a great way to create engaging social media posts that capture your audience's attention.
You can use Kapwing to quickly and easily create video memes, reaction videos, and even trailers from your existing video content. Kapwing also offers a wide range of templates and customization options to help you create professional-looking videos in minutes.
What Videos You Better Repurpose?
Now that you know some of the best tools for repurposing your video content, it's time to decide what videos you should actually repurpose.
Not all videos are created equal and some are definitely better suited for repurposing than others. However, if you have multiple videos for your video marketing campaigns, it would be hard to go through each of them and find the most effective ones to repurpose.
Here are some quick tips:
Look at the engagement your video is getting. If your video is getting a lot of views, likes, and comments, then it's definitely worth repurposing.
Consider the length of your video. Videos that are under five minutes are usually the best candidates for repurposing as they can be easily turned into shorter social media videos, GIFs, or even memes.
Think about the topic of your video. If your video covers a popular topic or trend, then it's a good candidate for repurposing.
Wrapping Up
You don't have to burn yourself out just to create new video content day in and day out. You can work on getting the content you already have in the hands of more people. Also, you need to remember that it's always best to repurpose the best-performing videos in your library as they've already proven their worth.
---
About the Author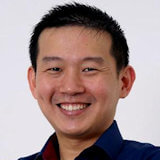 Andre Oentoro is the founder of Breadnbeyond, an award-winning explainer video company. He helps businesses increase conversion rates, close more sales, and get positive ROI from explainer videos (in that order).
Get notified about our new posts
By submitting this form I accept the
Privacy Policy
and I agree to receive blog-related information from Super Monitoring.