Fastreel Video Editor: One of the Best Online Tools for Beginners
It is not a secret that videos play a significant role in the modern world. According to Wyzowl statistics, video content is becoming the most popular type of content among users and a powerful marketing tool among business owners. That means – people are becoming more and more demanding to the quality of the content, and here we come to the necessity of video editing tools.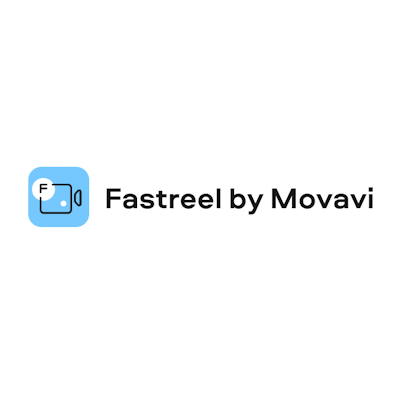 The market offers a number of different video editors today. Users can find professional software or a program for amateurs, desktop programs, or online tools. In this article, we will take a look at Fastreel Video Editor – an online video editor by Movavi that can work perfectly for beginners and amateurs and even offer useful functions to professionals.
What Is Fastreel?
Fastreel Video Editor is an online tool that can help you to make clips of photos with music and edit your videos. One of the most significant advantages of Fastreel is that it does not require downloading nor installation – you can work with it right through your browser. This helps users to save time and space on the hard drive. Everything you need to use Fastreel is an internet connection – you can upload your media files into the program and start the work immediately.
Another advantage is the user-friendly interface. It is understandable intuitively so that every user could work with the program regardless of their experience. There is no need to have some special skills, study some complicated nuances, and even watch guides. You only need to choose a tool you want to use and set the parameters of editing.
One more advantage is two different modes of work. You have an opportunity to make a template-based video or to work with various tools that can help you with editing footage more carefully and give you more room for creativity.
Before we pass to reviewing these modes more closely, please note that Fastreel Video Editor has a file size limit – you can upload only files of the size 500MB or less. If you work with multiple files: several clips, photos, music, their size should not exceed 500MB in sum.
Templates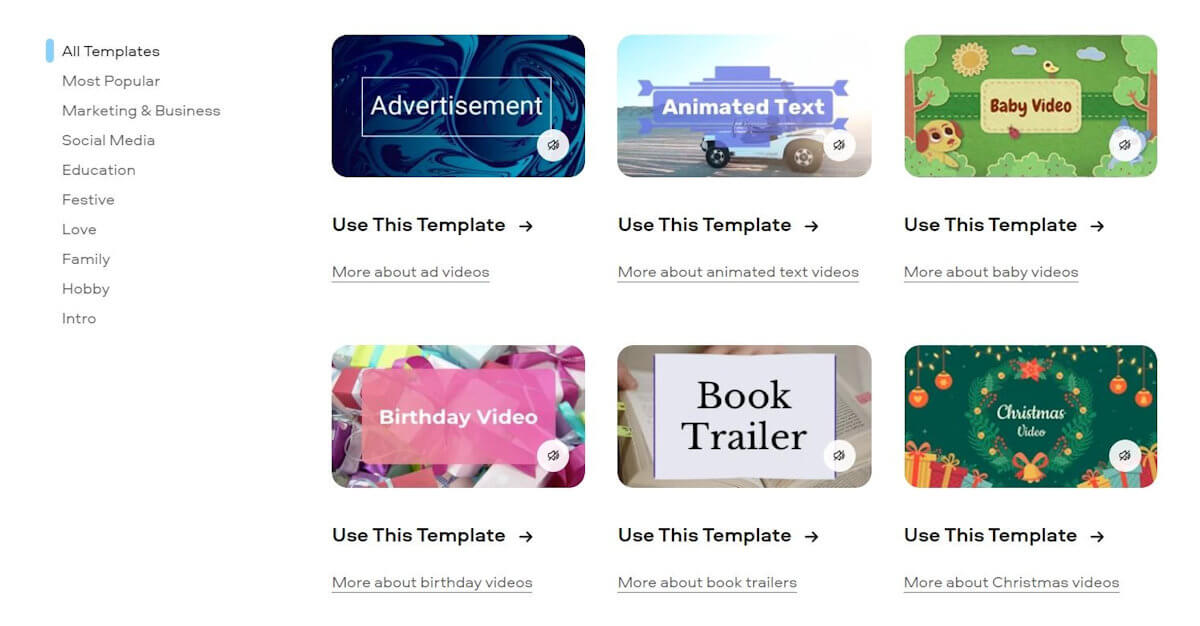 Templates are semi-finished videos that already include all the effects – backgrounds, transitions, animated stickers, and titles, etc. There are empty slots for your photos or videos; you can place your files in the order you need. Also, you can input your text and add some music from the Fastreel library or upload your track.
This mode would work great if you need to create a good-looking video quickly and with no effort. Making a clip in this mode will take a few minutes – you will need only to locate videos or photos in the correct places. Then you can export the final video.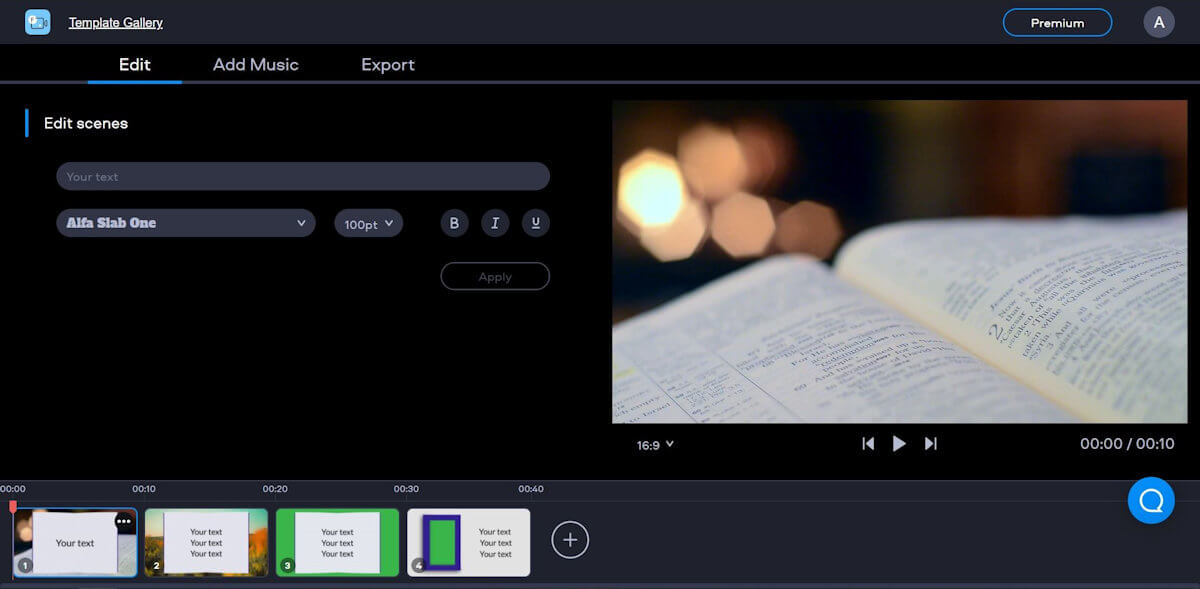 There is an opportunity to choose one of more than 35 templates from the following categories:
Intro
Hobby
Family
Love
Festive
Education
Social Media
Marketing & Business
Each of the templates consists of ready-made slides designed according to the thematics you choose so that the result would be suitable for your needs.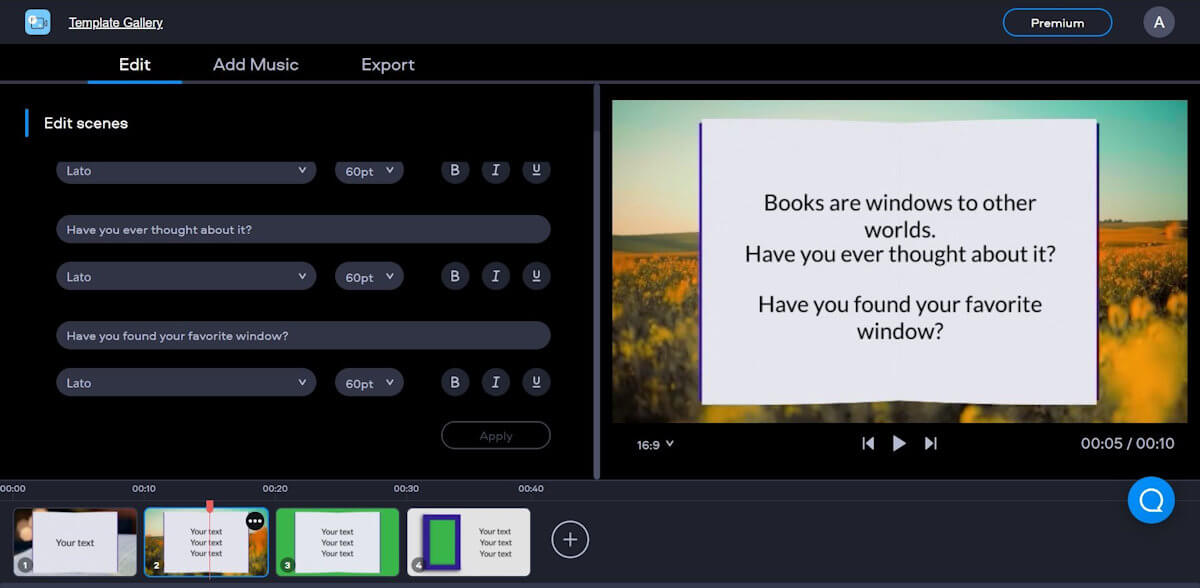 Pros of the mode:
quick and effortless process of video making
video editing skills are not required
beautiful result in several minutes
Cons of the mode:
it is possible to work only with one template at once; if you would like to use another template, you should save your video first; otherwise, you will lose it
no possibility of choosing effects within a template; you cannot change another transition, background, or animation
Tools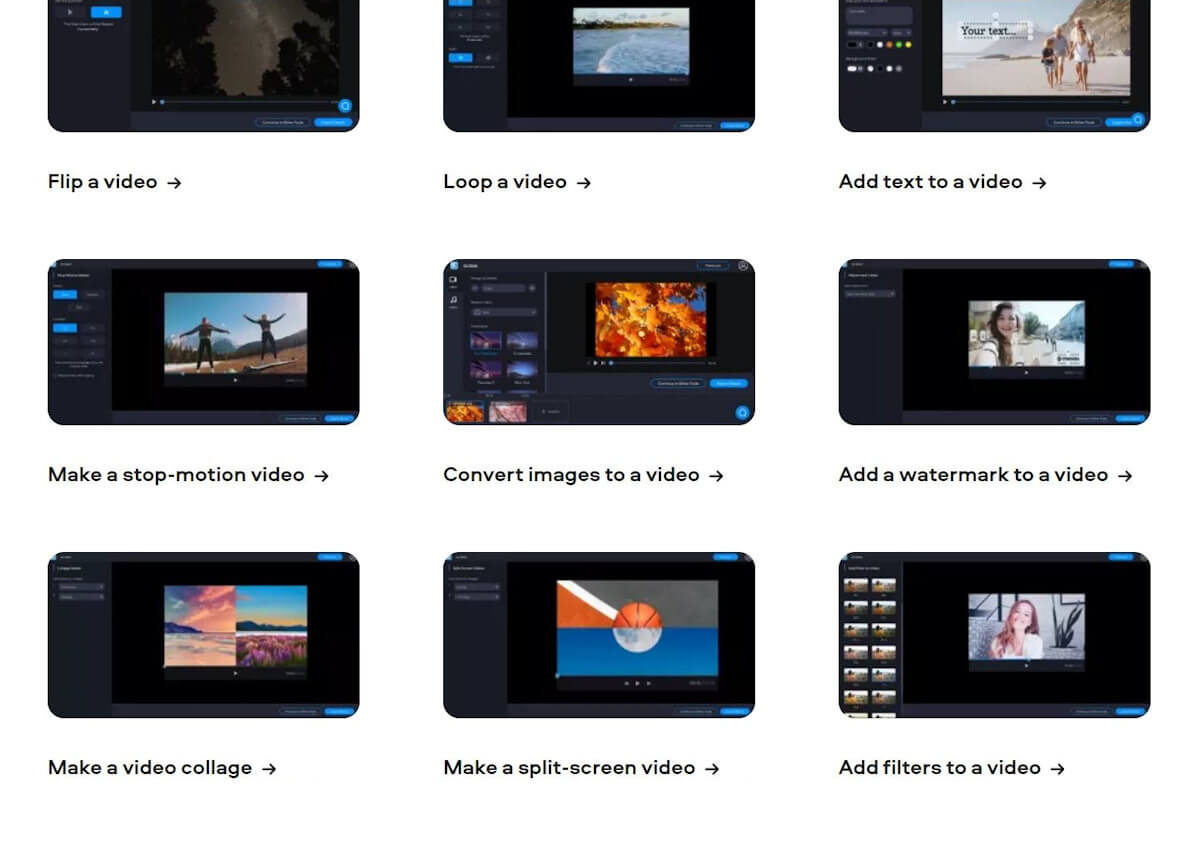 The tools mode offers you various instruments for making detailed changes in videos. Whether you need to cut, crop, or compress a video, change its speed, mute, or loop a video, you will be able to do it. Besides, this mode can help you add music to a video (you can upload your music or choose one from the built-in library of Fastreel), add titles or subtitles in .srt format, and make a stop-motion or split-screen video.
This mode also can help you if you need to make a slideshow of photos with music. You only need to upload photos and choose an audio track (or upload it also) – and you will get a smooth slideshow with no extra effects as a result. Here you can set the duration of each slide and choose transitions for each pair of slides.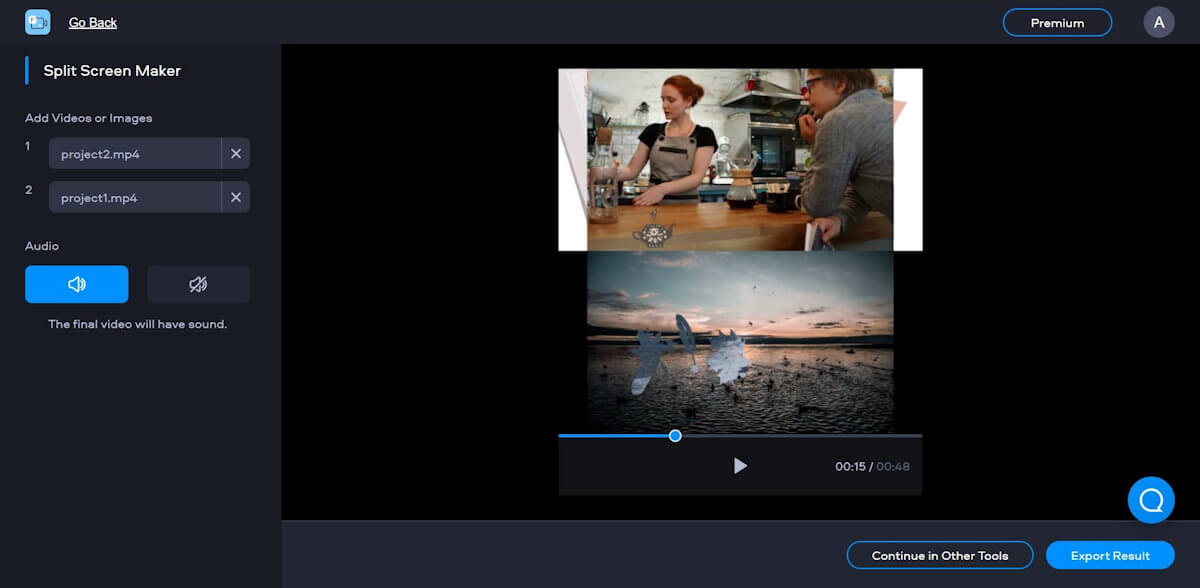 Other tools allow you to add a watermark to a video (you can upload your watermark as an image), resize a video and change its aspect ratio, and merge different clips into one video.
Here is the complete list of available tools:
Create a slideshow
Make a video
Compress a video
Cut a video
Crop a video
Change video speed
Merge videos
Mute a video
Reverse a video
Add music to a video
Rotate a video
Resize a video
Flip a video
Loop a video
Add text to a video
Make a stop-motion video
Convert images to a video
Add a watermark to a video
Make a split-screen video
Add filters to a video
Add subtitles to a video
The tools mode is wonderful for experienced users who would like to control all the changes they apply to their footage. Though it might be a little more complicated than using templates, the resulting video can be exactly what you were imagining while editing.
Also, this mode will work for people who need to make a few certain changes in a ready-made video.
Pros of the mode:
huge variety of available instruments
possibility of making detailed changes while editing your footage
full control of the process
Cons of the mode:
editing might take more time and be more complicated
in case if you want to use several tools, you will have to using them one by one, saving the video after applying each tool
What About the Price?
Fastreel Video Editor offers three tariffs.
Free
You have an opportunity to use Fastreel for free. Note that you will experience two limitations in this case: the program will allow you to export a video only in quality 480p and with the Movavi watermark.
Single Premium
You can pay for each export; it will be $5.95 per video. You will need to pay after using a template or a tool, and after that, you will be able to download the resulting video without the watermark and quality limitations.
Unlimited Premium
You can choose a subscription that allows using as many tools and templates as you need without any limits and export videos without the watermark and in high quality. You can pay for the subscription monthly ($19.95 per month) or yearly ($119.40 per year).
Final Thoughts
As we can see, Fastreel Video Editor is a pretty easy-to-use program with relatively wide functionality that compares favorably to other tools for video editing (you can take a look at the list of various tools at Visme). It can be an everyday tool, and it is suitable for one-time use, especially in cases that require urgent actions. The simplicity of this program makes it a perfect variant to start editing videos, and the fact that it does not require installation will help you save your time and space. Thus, we can say that Fastreel Video Editor is worth trying if you are interested in video making.
---
About the Author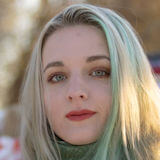 Anna Shishatova is a content writer at Movavi. Her specialization is software reviews and content creating guides. She also likes researching various marketing tools and strategies.
Get notified about our new posts
By submitting this form I accept the
Privacy Policy
and I agree to receive blog-related information from Super Monitoring.