The 10 Best Tools for Finding Broken Links on Your Website
There's nothing more frustrating than clicking a link to a website, excited to read what's on it, only to be met with a 404 error code once you get there. Unfortunately, broken links like these are a common occurrence on the internet. But that should not be the case.
These broken links occur when the site owner makes modifications to a webpage or removes a page from their site. Dead links disadvantage your SEO efforts and make you lose site visitors over time.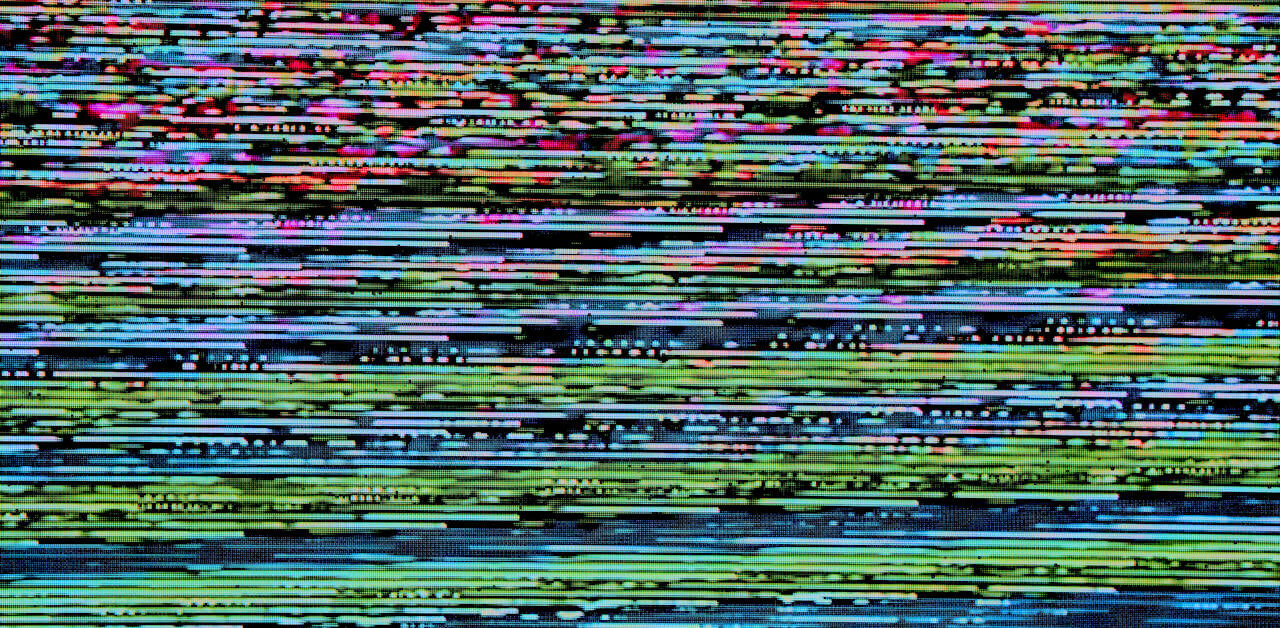 Therefore, it is important to quickly resolve broken links and correct the error that is causing the issue in the first place. But how will you find out which one of your links are dead-ends?
Well, you've come to the right place. In this article, we look into ten tools to find broken links on the website. Let's get started.
What are Broken Links?
In simple terms, a broken link is a webpage that cannot be accessed or found by a user. The web server hosting the site will often return an error message when someone clicks the link that leads to the page.
There are a few reasons why links can be broken or dead:
When a webpage no longer exists
When a webpage cannot be found
Links to content that has been removed from the server, such as videos or documents
When a URL has been misspelled due to human error
Renaming the page or moving it without updating your internal links
When a website is having server issues
Whatever the cause may be, it's vital to address the problem promptly and get it fixed. That's because the broken links will ultimately pull down your SEO efforts. This guide I wrote on CrunchMarketing discusses broken link building and other SaaS marketing techniques.
10 Best Tools to Find Broken Links on Websites
The good news is that there are several tools to find broken links on websites, helping you mend them. These tools will identify the broken links and give you a full report on how to correct them.
Keep in mind that you can also use these tools to spy on your competitors' sites for broken links. How is this useful? Well, if several websites are linking to your competitor's broken pages, you can contact those websites and have them replace the broken links with yours.
Simply use an email lookup tool to get the contact details of those website owners and ask them to replace those links with yours (this handy guide on Voila Norbert provides a roundup of the best tools).
Here are the best tools to find broken links on websites:
1. Screaming Frog SEO Spider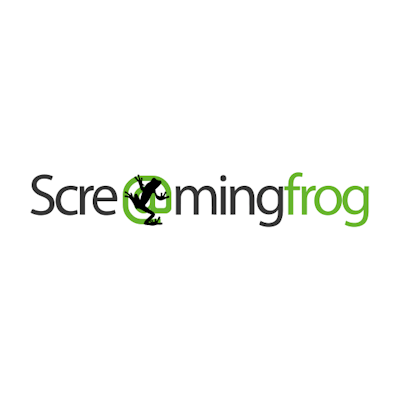 Screaming Frog SEO Spider is a tool used to find broken links on websites, audit common SEO issues, and boost your website performance and SEO ranking. It can be used on Windows, Linux, and macOS without any issues.
The best part about Screaming Frog is that it can crawl both large and small sites effectively and allows you to view results in real time.
What's more, you can transfer your link-checking results and other elements like page titles, meta descriptions, captions, and URLs to an Excel sheet for you to use as an SEO reference point in the future.
Some other features that Screaming Frog offers include:
Analyzing page titles and meta descriptions
Discovering duplicate content
Auditing redirects
Generating XML sitemaps
Crawling Javascript websites
Scheduling audits
Comparing crawls and staging
Visualizing your site's architecture
Screaming Frog has some valuable integrations, including integrations with Google Analytics, Search Console, and Pagespeed Insights APIs. There's a free version that can scroll up to 500 pages. However, if the site you are analyzing is large, the tool's speed of operation may be slow.
There is also a learning curve when it comes to using Screaming Frog. Luckily, the tool provides resources for users to learn how to best use all the features available.
Paid plans start from £199 per year.
2. Ahrefs Site Explorer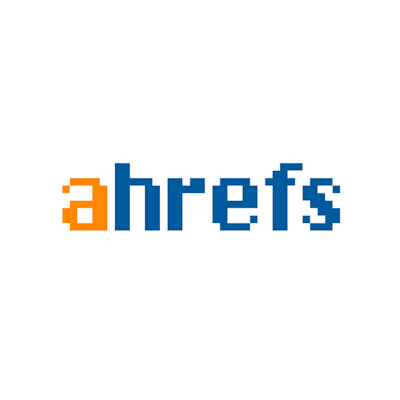 Ahrefs' Site Explorer is an easy-to-use and straightforward link checker tool to find broken links on websites. With it, you can get a detailed report concerning all the backlinks to a website. All the pages with broken or dead links will be listed in the report once you conduct an audit.
External links can also be identified using Ahref's Site Explorer. It allows you to initiate repairs and eliminate link rot from your site. Link rot refers to the tendency of hyperlinks to cease pointing to the web pages they were linked to originally over time.
Ahrefs Site Explorer will crawl your site regularly and find any dead links and link rot incidents that may lead your customers to a dead end. A link report will be pushed to you so you can see it quickly and address it without hesitation.
One of the biggest advantages of using this tool is that it is incredibly fast at crawling. This is because it is supported by one of the biggest information bases for live backlinks.
Additionally, Ahrefbots are seriously fast at crawling. Other features include:
Finding and fixing broken redirects
Scheduling audits
Quick data exporting
Competitor broken link identification
Link tracking
Ahrefs is a popular SEO tool for link-building campaigns similar to Diggity Marketing. It'll show the links pointing to your competitor's broken pages. That gives hints on which websites to approach for link insertions.
Prices start from $99 monthly, which may be a little costly for startups and small businesses. But it's worth every buck!
3. W3C Link Checker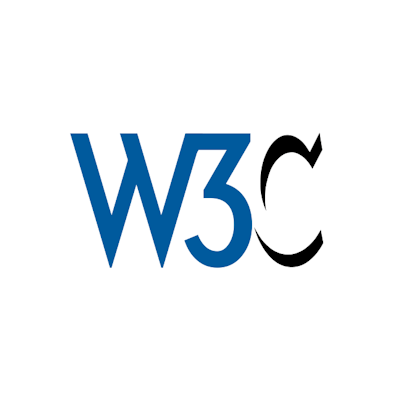 W3C Link Checker not only checks your site for broken links, but it also allows you to decide how deep into the site the checker will extend. It is used to check specific website sections at a time for more effective repairs.
These page or section-specific checks come in handy for organizations with large websites that experience numerous external 404 issues. Site operators can work on a single section at a time. W3C Link Checker also gives you options like:
Display summary only
Check documents only
Check headings only
Hide redirects and more
This useful tool for finding broken links on websites uses HTML and CSS to get the best scanning results. You can download and install it onto your system.
On the downside, the W3C Link Checker can be a bit slow, and its error codes are lengthy and cumbersome to read through.
4. SEMrush Site Audit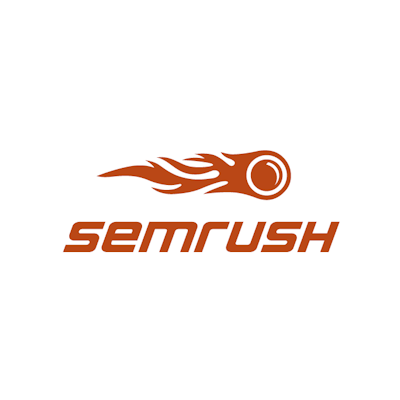 With SEMrush Site Audit, you can find both internal and external broken links on your site in a few clicks. This finished suite lets you analyze your site more thoroughly than many other tools in the market today.
By the end of your SEMrush audit, you will be able to conduct the following:
Site crawlability analysis
Log file analysis
Speed and performance analysis
Internal linking analysis
SEMrush Site Audit gives its users geo-distribution widgets like graphs and pie charts for them to visualize their results better. In-depth link analysis can be conducted using this tool. You can also find relevant websites and web sources interested in referencing your content.
You can try the free SEMrush version, though it can be limiting if you want more advanced capabilities. That said, the tool provides a 7-day free trial that you can use to test the paid SEMrush Site Audit capabilities before paying for it.
5. Google Search Console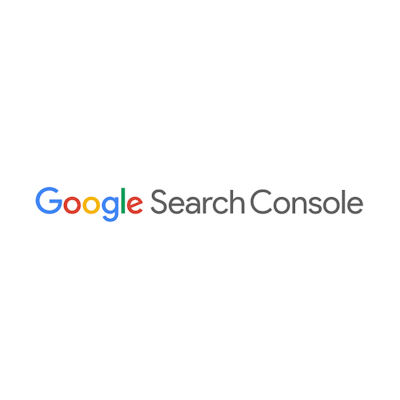 This tool helps you measure your site's search traffic and performance, fix site issues and boost your site's SEO. Google Search Console alerts you via email each time the search engine identifies an issue on your site. It shows you which URLs have been affected by the issue too.
Google Search Console is also a helpful tool because it lets you see your site how Google Search sees it. It does this by providing details on how Google crawls, serves, and indexes your website. This then allows you to monitor and optimize your Search performance.
What's more, this tool is absolutely free to use!
On the downside, in case you want to remove a link, replace it, or rebrand your website, you have to request Google to be able to do that.
There are also quite a few anomalies when it comes to updating data. This manifests as a dip or bump in your results graph. It may be caused by a logging error or a change in Google's data aggregation method.
But overall, the pros outweigh the cons of this tool.
6. Broken Link Checker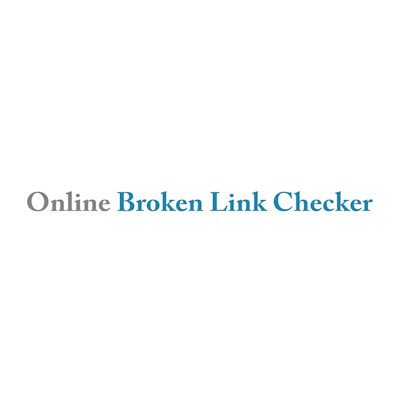 Broken Link Checker is a commonly used tool that will reveal all the data related to broken site links on your dashboard, along with the cause of the problem.
If you own a site and are too busy to do lengthy audits, this is the tool for you. It is super easy to use and will check all your blog posts and reader comments for missing images and dead or broken links.
Broken Link Checker also checks all your embedded videos and ensures they all work correctly.
Broken Link Checker validates all the HTTPS status response codes of all your content pictures and links. If your site has numerous checks done on it, Broken Link Checker will arrange the results for you.
This tool is free to use if you have a WordPress site.
7. Xenu's Link Sleuth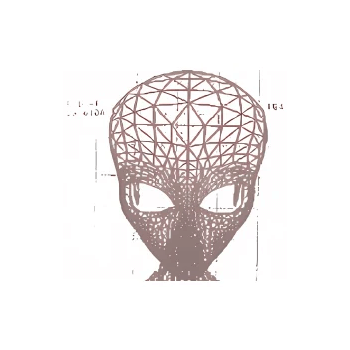 Xenus's Link Sleuth is a free, open-source tool to find broken links on websites. It works by taking the root page and deeply checking it for broken links. It is efficient and simple to use.
Copy and paste your site's URL onto Xenus's Link Sleuth, and it will immediately start crawling your site to find dead links.
This tool is great for impermanent network glitch resolution. It offers restricted testing of mail URLs, FTP, and gopher upholds SSP sitemaps and sites, and can execute files that are less than 1MB with ease.
Link confirmation is done on:
Java applets
Scripts
Style sheets
Backgrounds
Images
Plug-ins
Boarders
On the downside, Xenus's Link Sleuth has an inconsistent and undependable technique for checking gopher sites. It is also incompatible with the Windows 32 framework.
8. LinkTiger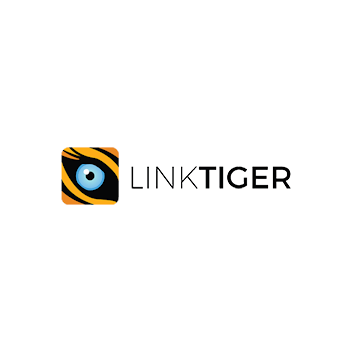 LinkTiger is a tool used to find broken links on websites that is easy to set up and equally simple to use. It offers simplified reporting that users can understand at a glance. You get daily or weekly reports from LinkTiger, allowing you to address any site issues in an instant. This, in turn, boosts user experience.
With this tool, you can validate links to HTML, PDF, FLASH & CSS. You get reports about broken links, which also get highlighted on the webpage or in the source code for ease of identification.
Export, print, and share your reports with ease via email or using the inbuilt collaborative tools. This is really helpful if you want to share the report with the rest of your team or a client.
There's a 15-day free trial for new users to try out. After that, pricing starts at $110 per year. Use LinkTiger to constantly see the status of your website and get notified about broken links in real time.
9. Moz Pro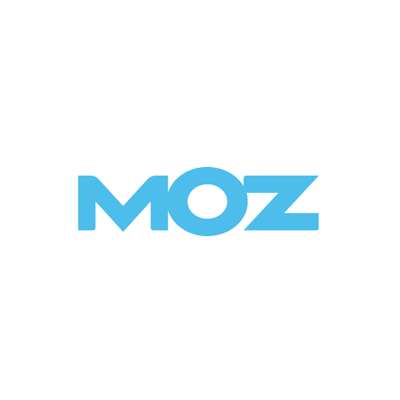 Moz Pro is a data management and SEO software used by businesses to boost site traffic, visibility, and ranking on SERPs. It comes in handy whenever a user wants to conduct the following:
Site audits
Backlink analysis
Rank tracking
Keyword searches
With Moz Pro, you can track your competitors' sites and uncover their competitive advantage when it comes to search ranking. In addition, you get automated weekly site checks that alert your site admins to any issues they need to fix. It will also identify new link opportunities that you can use to improve your ranking on SERPs further.
Enjoy 24/7 live rep support to help you solve any issues you may encounter while using Moz Pro. They also have a rich knowledge base, documentation, and webinars to further boost users' ability to enjoy all the functions at their disposal.
They have a 30-day free trial, while paid plans start at $99 per month.
10. Majestic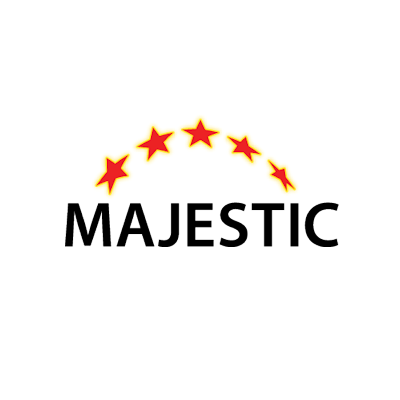 Majestic is a site auditing and prospecting tool, as well as a dead link checker. Majestic Site Explorer is available on all Majestic paid plans.
While on the homepage, click on "HTTP 404 Not Found" to find the web pages on your site with dead links. Doing this will help filter your results and show only what you need in the report.
Majestic Site Explorer also has an effective export backlink feature that helps users to find any external links leading to 404 pages. Additionally, the backlink reports are easily downloadable to make them more accessible to other users.
This tool to find broken links on websites analyses and reports on your site's anchor text, backlinks, and new and deleted backlinks.
You also get Trust Flow and Citation Flow estimates, which are auto-generated estimates of the quantity and quality of backlinks to a site. It also gives you insight into the context of an inbound link.
Majestic's payment plans start at $49.99 per user per month.
Wrapping Up
Coming across a broken link when you're eager to see the content of a webpage can be frustrating. It is demotivating to the user and might be the last time they ever visit your site. Therefore, broken links need to be fixed as soon as possible. This will not only boost your SEO efforts and search ranking but will also enhance your customer experience and brand image.
Identifying broken links on your competitor's websites can also highlight link building opportunities. Therefore, besides detecting your own broken links, you want to spy on your competitors to identify potential broken links that you can take advantage of.
There are several tools to find broken links on websites that you can use to find and fix link issues quickly. In this article, we have discussed the top 10 tools as well as their pros and cons.
Over to you. It's now time to try out the tools to find the one that works best for you. Whichever tool you use, remember to activate the auto-generated reports to get regular updates. That way, you can relax knowing that the software is regularly checking your site and giving you up-to-date audit reports on what needs fixing. And with that, you're well on your way to sweet site success!
---
About the Author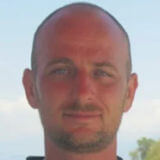 Nico Prins is the founder of Crunch Marketing, a SaaS SEO agency. The company works with enterprise SaaS clients, helping them scale lead generation globally across EMEA, APAC, and other regions.
Get notified about our new posts
By submitting this form I accept the
Privacy Policy
and I agree to receive blog-related information from Super Monitoring.
One comment:
Lisa Sicard:

Hi Nico, I love the broken link checker plugin. It finds things immediately and you can see it each time you log into your WordPress dashboard. I've been using it for almost a decade. Great tool. The other options are great if you don't have WordPress.

March 3rd, 2023 at 11:45 am