Top 15 Mobile Apps to Help You Produce the Best Instagram Content Ever
Ah, digital channels… They're everywhere, they're ever-changing and ever-challenging to marketers and content creators worldwide.
And with good reason, as one can never be sure about the channel that's going to dominate the field this or the next season, or the one after that.
The good news is that digital channels are mostly free or really cost-effective.
So, you've got social media platforms, SEO and link building as a second option, banners and graphs… Those are free or close to being free.
And then you've got another digital channel: email marketing. For this one, you can get plenty of free email marketing services, like Moosend.
Email marketing has also the most fruitful ROI of all platforms, however there are some things it cannot do.
Some things that are all the rage today.
And here's where Instagram enters the building!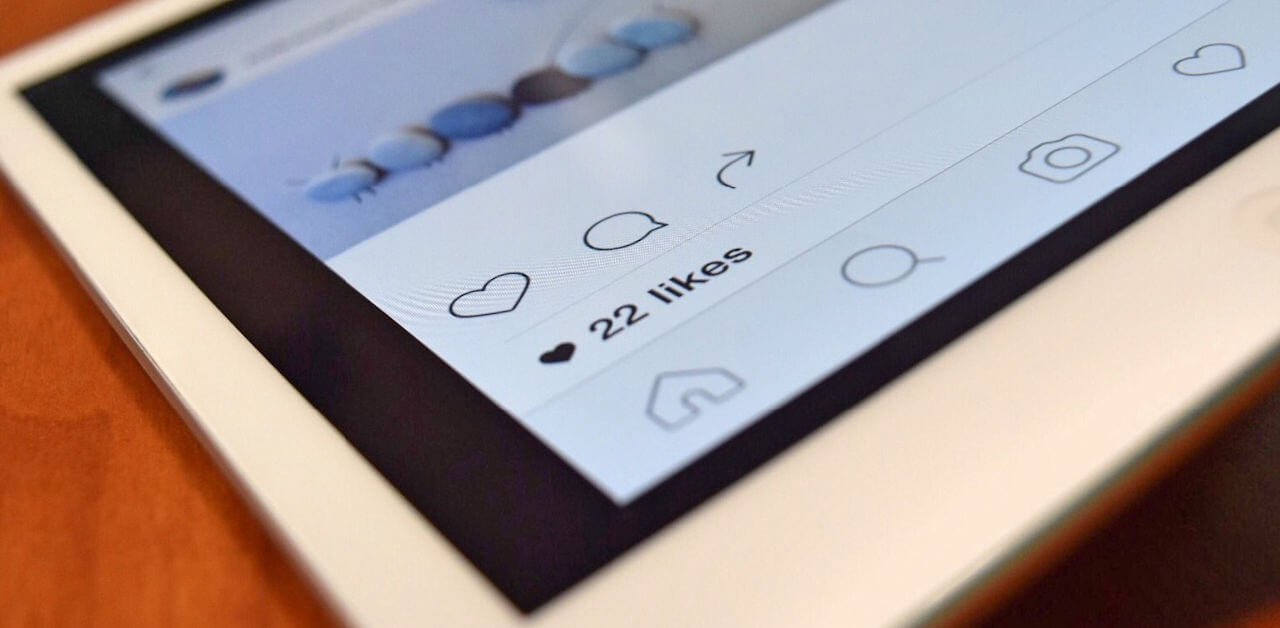 Why Instagram, of All Things?
Instagram is all the rage for one simple reason: it was made to give a creative outlet to pretty much everyone and was developed as an app, straight up. No mobile optimization processes, no nothing.
Instagram's platform is home to more than one billion users, meaning that there's more than one billion prospects for brands. Let's see how this came to be.
The fact that Instagram is an image-based platform, be it a video or a picture post, says it all.
A text post is no paradise for influencers, for example. Not to mention that I don't remember (and no marketer does) many text posts going viral, but in video marketing, for example, there is this chance.
Not to mention the fact that there would be no chance for someone to become an Instagram influencer-or any type of influnecer really-had it been all text posts.
Because the human brain doesn't work that way. On the contrary, it adapts better to image and video, as for humans, vision is the primary sense.
But we've already established the type of content one could see on Instagram, and it's a picture, whether in the form of a moving picture-call me video-or in the form of an image-call me portrait, selfie, infographics.
So, let's take this a step further.
The Types of Instagram Content You Can Produce
An image or a video can be a lot of things and they can cost next to nothing-or nothing at all-or they can be pretty expensive, depending on your niche and the exact result you need to get from them.
So, you can have a picture posted on your Instagram profile or your stories. This is the first type of content.
Now, a picture could be a quote with all the relative hashtags on the out-of-post copy and perhaps an open question.
This will allow your followers to engage with you. And Instagram's algorithm loves a good engagement score and putting new posts on the "About" page.
Portrait pictures and product pictures are the ones that perform best, however, you'll definitely need to spice things up as you cannot have just one type of content.
And this goes for video content as well. Video content can mean anything, from 10-second video posts to long-form IGTV posts and from GIFs to staged videos or videos with great lighting and filters but zero budget.
In general, video performs better and can showcase the use of a product, hence the reason why most businesses prefer that over a plain post-which sometimes is necessary.
And of course, you need content for stories. Again, this can be an image, a video or it can be a repost from an influencer, thus triggering the social proof part of your marketing strategy.
Generally speaking, Instagram stories are known to be most efficient when it comes to engagement-and of course, going viral.
Now, when it comes to videos-either IGTV ones or the classic Insta videos-you can go crazy. You can have customer testimonials, preview of a video on your YouTube channel, even previews of your blog posts-if you're doing that-or interactive quizzes for contests.
Really, through stories, Instagram's engagement is your oyster. But the same goes for the app in its entirety.
But you can't just beat the competition and the algorithm alone. So, after studying your data, your ideal crowd through data and buyer personas and managing to create content that will be enticing and relevant, make sure to invest in something.
An extra app. And here's a full list of the top apps that will help you create Insta content that will be to-die-for.
The Apps You Should Take Into Account
So, I've gathered apps for each and every one of the types of posts you may decide to create, just so that there won't be something left to chance. Here we go!
For Picture-Perfect Image Posts
So, the first thing you need to know how to do, would be a great image post, be it a picture, a portrait, or a quote. That's for you to decide.
1. PicMonkey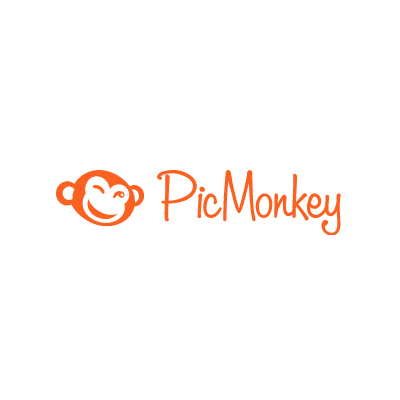 PicMonkey is one of those apps that will make the best out of an already perfect picture. With its advanced features, you can touch up on your selfies, remove red-eye, wrinkles, airbrush skin and so on and so forth.
This app is a great investment if one considers what I mentioned before, i.e. the fact that a portrait generally performs better.
Also, consider the fact that this app can re-touch and re-style the colors and overall appearance of a landscape photo, for those of you that don't just go with product pictures and that's it.
2. Landscape
Through the Landscape app by Sprout Social, you can actually use any type of photo for your posts, no matter their size.
You see, Facebook, Instagram, and all social media platforms in general, have an optimal photo or video size that will work best. Through this app, you won't need to worry about that.
Uploading a photo and choosing the post size is what does the trick, as this app will crop and create the picture that is ideal for your post, no matter the original size and with zero design knowledge on your part. Which can be especially handy for those entrepreneurs or solopreneurs.
3. Layout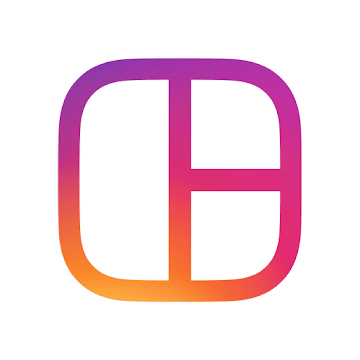 Layout (iOS, Android) is Instagram's own app-in-an-app when it comes to creating a… Well, you guessed it, interesting layout for your pictures.
You can use Instagram's Layout to create a collage that will draw attention to your post. This should be perfect for presenting either a work-in-progress or the various uses of a product.
Just adjust and add filters and you're all done!
4. SnapSeed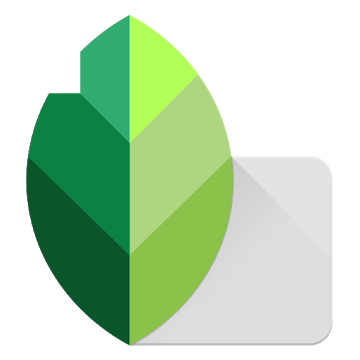 An undeniable classic and one of my personal favorites, SnapSeed (Android only) is a photo editing app developed by Google.
Its filters are some of the best I've ever seen, personally, and has a cinematic aesthetic to it that makes this app pretty unique.
Snapseed is precise in the way that it allows you to edit pictures by adjusting picture elements, adjusting the brightness, creating custom filter and color combinations and even removing objects or redness.
5. VSCO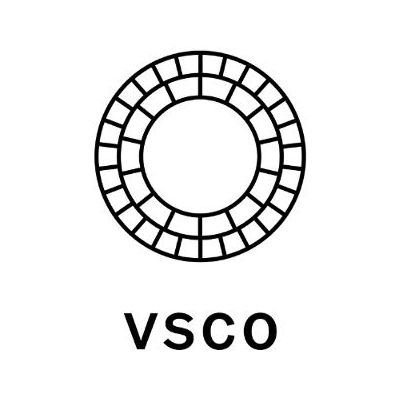 VSCO is one of the most popular options on this list, seeing as it's a photo-editing app with a little twist. VSCO gives you the opportunity to share your creations with other users and serves somewhat as a social media platform itself.
So much so, that the term "VSCO girl" has emerged, but that's a completely different story.
The filters on this app are, in many ways, equal to or better than those of Instagram. Not to mention that most VSCO users tag their pictures with the #vsco hashtag. But the fact that one can create the content and then "test" it on the built-in social media platform of VSCO is what makes it so popular.
For Videos That Will Engage
Videos on this app are super-important and, in a way, dominate it even more than pictures. But how are you going to trump competition and make your videos stand out?
1. Boomerang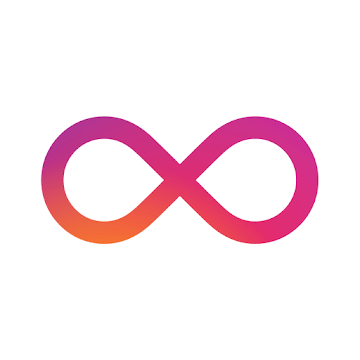 Okay, who hasn't used Boomerang? It's Instagram's native app-kind of like Instagram's Layout-and honestly, it's one of the most fun apps to use.
At this moment, it's integrated into Instagram as a feature of the platform itself, and with good reason, as it gives the user the opportunity to create little loop-like videos, or GIF-like, your call, that can be so fun and engaging!
Especially useful when it comes to contests or influencer videos! Just shoot your boomerang video, apply the filter of your choice and you're all done!
2. Quik by GoPro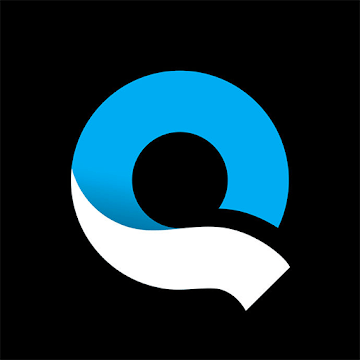 Quik is a pretty good app for those that use GoPro and create Instagram content through it.
There's not too much to be said about this app, apart from the fact that it creates beautiful edits of already hi-def videos shot through a smartphone with ease. You can add music and make everything move to the beat-literally-or you can add transitions for perfectly stitched-together moments.
3. Life Lapse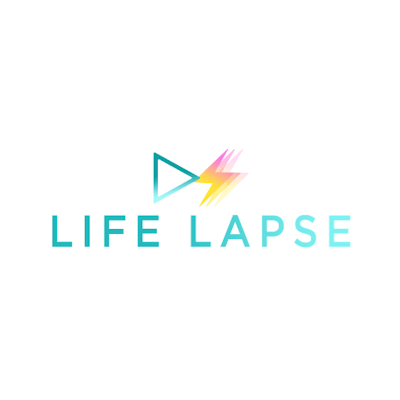 In my opinion, stop-motion is one of the cutest most beautiful things to look at out there, and Life Lapse is the app you need, if you want to create that kind of content that will showcase your products in an original way.
You can customize, add filters, music (royalty-free may I add), not to mention that the app itself offers tutorials to guide you.
You can adjust the speed with which your pictures will be moving and give new life to what would've otherwise been a plain old photo.
4. Video Editor – Editing Studio (aka vStudio)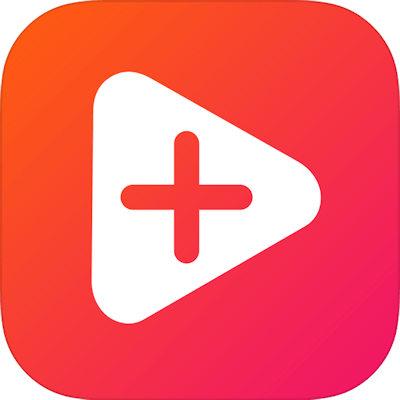 This 4.5-star rated app provides you just about everything you could want to edit your Instagram videos. Features include the ability to adjust brightness, contrast, saturation, exposure and more. You can also choose from over 80 different filters to use.
Video Editor- Editing Studio (iOS only) is one of those apps that will give you a professional finish without even trying too hard to edit your Instagram videos.
Its features will help you with basic things like brightness, hue, exposure, contrast and filters, but will also guide you through merging clips into one, cutting out moments or slowing down scenes, as well as adding your own music through your library.
5. InShot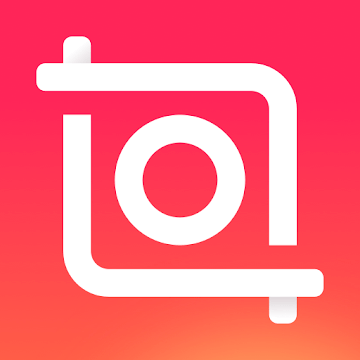 InShot (iOS, Android) can do pretty much everything one would need it to, without being over-the-top.
It's easy, it's comprehensive and it will allow you to crop, trim, change colors, adjust and add filters and textures to your video, without trying too hard at all. And its voice-over feature is fantastic as well!
For Stories That Will Catch Everyone's Eye
Instagram stories are a marketer's nuclear weapon. Stories are actually the main reason why people don't post so much anymore.
Their real-time content vibe is undeniable and pretty much everyone lives for it. So, how are you going to nail them?
1. Unfold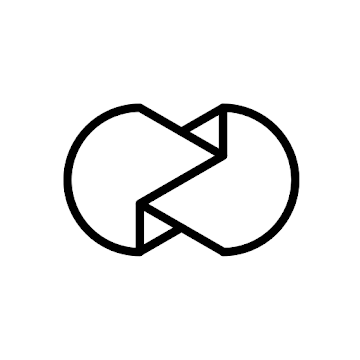 Unfold could easily be my personal favorite when it comes to Instagram story editing, especially if we're talking about pictures and not videos.
Its templates are clean, minimalistic and oh-so-beautiful, with the option to use cursive letters and create almost cinematic pictures.
The fantastic thing about this app is that you can take a template and create a story that will look like it took the greatest designer alive and hours of brainstorming.
2. Seen: Stories Maker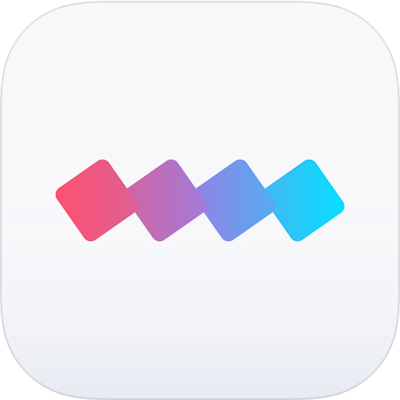 Seen: Stories Maker (iOS only), formerly known as Storyboost, is one of those apps that will give life to your Insta stories, seeing as it's got a more "animatic" vibe to it.
What do I mean by that? If you want to create stories with beautiful, smooth transitions, animations and dynamic photo elements, then this is the app you need!
One thing is for sure: With this app, your prospects and your followers will actually sit down and watch your stories.
3. Canva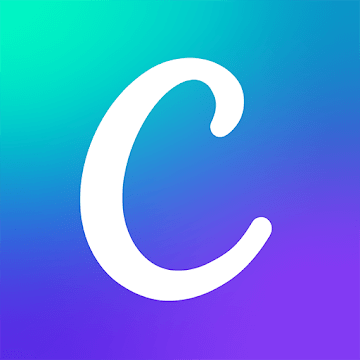 Canva is one of the most popular apps when it comes to retouching a story and making it interesting. It's also one of the easiest apps. And here's what I mean by that.
With Canva, you can get premade templates and use them to revamp an old photo, advanced design tools and filters and of course, the usuals, like stickers and frames.
4. Over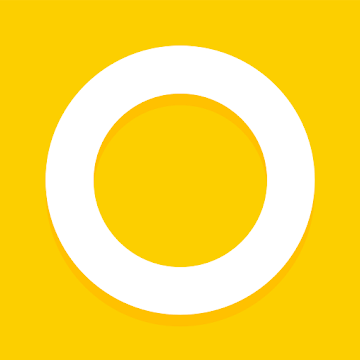 If your stories consist mainly of text posts, then you need Over, hands down. One of the apps designed specifically for Instagram stories, it allows you to do pretty creative things. Let's see what.
You can use text overlay to your videos, you can use the app's library and templates, animations and even turn to the Over community for help, by following #bestofover.
This app is especially useful for the storytellers of a brand, making it one of the most popular choices.
5. Filmm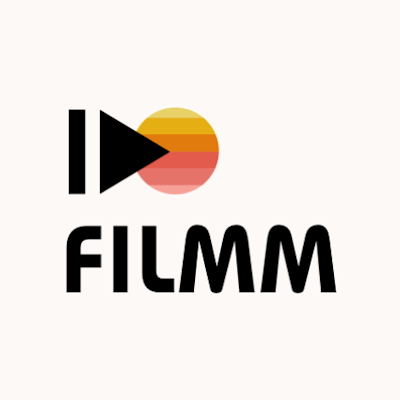 Filmm is named after the fact that it's packed with features that will help you turn your video story into something more cinematic.
The layering options, color-grading filters, effects and plenty of audio will help you create a story that will be a sight for sore eyes.
Meanwhile, if you're a vintage lover, Filmm has all the tools to help you create a story that will feel like it was shot in the 90's.
Takeaway
Apart from the apps that will help you out with content, you'll need apps that will boost your analytics and engagement game.
Content may be king, but on an app as frequently used as Instagram, you'll need to make sure that the algorithm will work in your favor.
You can always try Iconosquare or Hootsuite to up your analytics game.
Now, you know everything you need to know about Instagram apps that will get you great content, so go ahead and start creating!
---
About the Author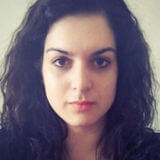 Téa Liarokapi is a content writer working for email marketing software company Moosend and an obsessive writer in general. In her free time, she tries to find new ways to stuff more books in her bookcase and content ideas-and cats-to play with.
Get notified about our new posts
By submitting this form I accept the
Privacy Policy
and I agree to receive blog-related information from Super Monitoring.