6 Free Tools All Digital Marketers Need
The digital sphere is busy and crowded. Keeping your head above the water as a digital marketer isn't an easy task—you are constantly creating content and looking for new avenues to distribute it for maximum impact. Even with promoted content, marketers have seen their ability to reach their audience drop by 50% every year.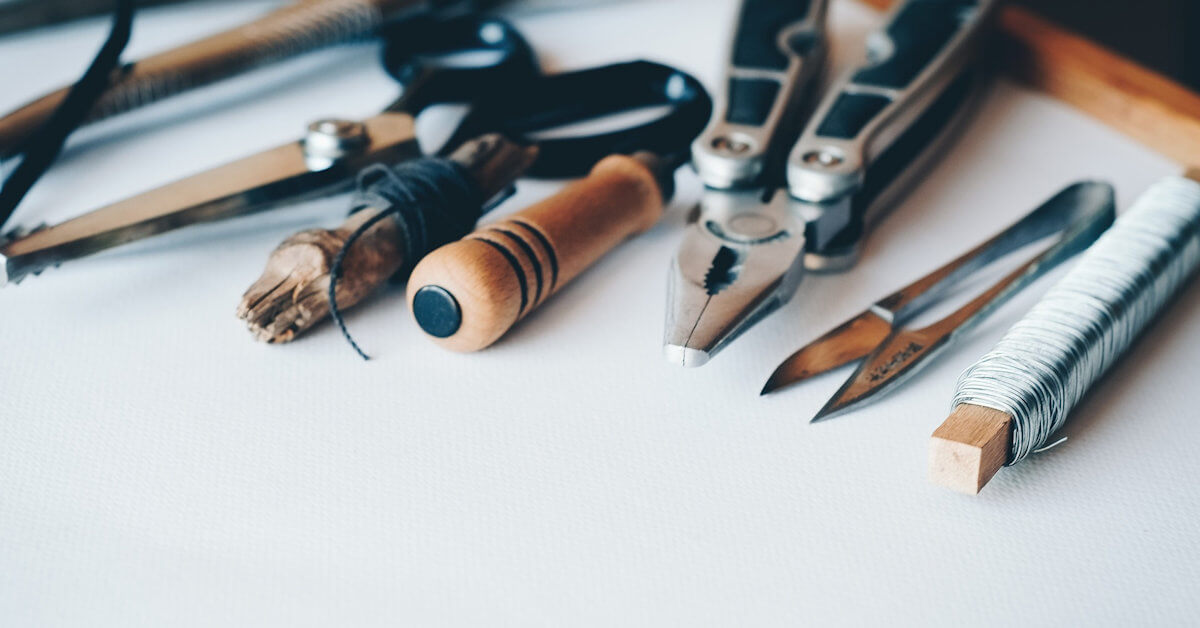 With the overwhelming workload of a marketer, how do you make the task of producing quality content simpler? By utilizing a few tools that help increase your levels of productivity.
Here are the top six free tools all digital marketers need.
Buzzsumo
Creating a potential contact list of influencers and audience is a key part of a digital marketer's role. With a set of ideal contacts, you can take your first steps into the process of linkbuilding that allows you to create connections between your site and others of repute, thus boosting your SEO and Google ranking. But who should you be targeting for your content?
Buzzsumo helps you find the people who are most likely to link to you so you can increase your profile. Buzzsumo does this in three different ways—by showing you the audience who is most relevant to your content, through a list of people connected to a domain, and by creating a list of the most shared content related to your chosen keywords.
The audience builder tool allows you to research who is sharing content pertaining to your topic. Input your keyword and Buzzsumo will generate a list of all the people who have recently shared content on social media with that keyword.
You can also use Buzzsumo to find influential people on Twitter related to a particular domain. This tool comes in handy when you are looking to target a particular industry. Input the name of a brand and find everyone connected with it for you to target.
To find people who are creating content about your specific topic or keywords, you can use Buzzsumo's 'most shared content' tool. Input the keywords related to your content and it shows you all the popular shared content on social media with those keywords. Once you have that list, you can reach out to the writers of that content to include links to your post or site.
DrumUp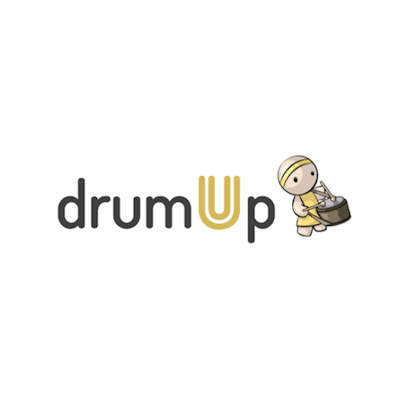 The number of social media channels seems to be increasing every day. To manage the popular channels—Facebook, Twitter, and LinkedIn—efficiently, you need to create and curate great content and post them in a timely fashion.
But you don't have to scour the internet for content that will appeal to your audience and place you as an expert in the field. Nor do you need to wrack your brain trying to decide when to post your individual messages, or what kinds of hashtags you should use. There is a tool that helps you do all that.
DrumUp is a social media dashboard that effectively schedules your posts for optimum times to reach your audience. It also suggests relevant hashtags for the content you share.
But more importantly, DrumUp allows you to curate content that is relevant to your industry from across the internet, so you don't need to create content all the time. You can also use DrumUp to link your blog to your social feeds so your new posts are automatically shared on your social media channels.
When DrumUp shares content, it pulls imagery from the posts you input, so the content you share, whether owned or created, always looks attractive. In addition, DrumUp has a Giphy extension so you can add gifs to your content within the app.
DrumUp gives you the luxury of managing your social media channels through one comprehensive platform that not only schedules your content but gives you additional content to share.
Grammarly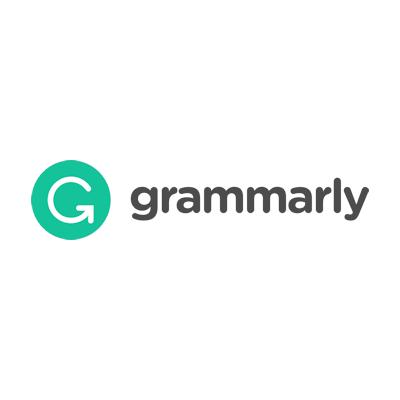 Much of digital marketing focuses on great writing. It's one of the basics of good content—well-written blogs and articles have the power to capture the reader's imagination. And the inverse is true for bad writing—no matter how much work you have put in, badly written material will reflect poorly on your brand and lose you customers.
But when digital marketers are constantly creating content within short spans of time, even the best writer is likely to make mistakes. That's why you need a tool that checks all your grammar, spelling, and stylistic choices before you press that send or publish button. One such popular tool is Grammarly.
Despite its name, Grammarly doesn't simply focus on grammar. The tool suggests updates to your writing style, syntax, and even offers suggestions on the tone of voice while writing.
For digital marketers who spend a great deal of time online, the free Grammarly chrome extension is an excellent tool. It is compatible with a number of online platforms—including, but not limited to, social media channels, Gmail, Outlook, Slack, and Google Docs.
No matter where you are writing, or what your topic is, with a tool like Grammarly, you can create content that will enhance your digital marketing.
Slack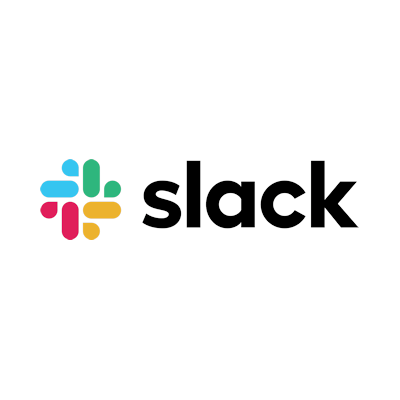 The motto of digital marketing is effective communication. But with so many marketers now working remotely and in different time zones, it isn't easy to coordinate what everyone is doing. How do you ensure that your marketing team stays on track and works according to strategy? By employing a communication tool that is easy to use and flexible.
Slack makes coordinating workflow between your team and others far more efficient than sending emails back and forth. Slack includes extensions for Google Drive and Dropbox, and allows you to create bots easily to respond to messages and keywords.
As a collaborative tool, Slack is excellent as it allows you to share certain channels beyond your organization. This is particularly relevant to digital marketers who are likely to have third party contacts like guest posters, or designers, who they collaborate with on a regular basis but who don't necessarily need to be involved in other aspects of the business.
Trello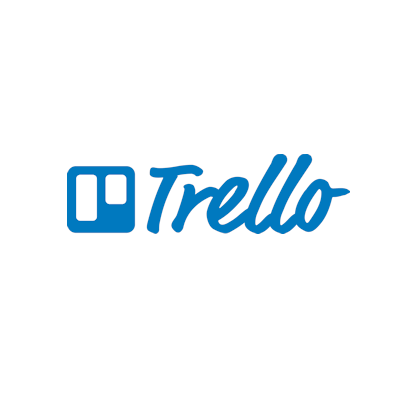 Digital marketers are more than likely to be juggling multiple tasks and projects. Especially as 69% of marketing teams claim that lead conversion is a top priority. Alongside individual social media campaigns, marketers also need to work on new product promotions, influencer strategies, outreach, and more. Staying on top of multiple tasks and deadlines can be a difficult job, unless you have the right tool to help you organize.
Trello is a project management tool that will help you keep track of the various digital campaigns you are running. You can create boards for each campaign, or lists, and assign cards to members of your team. Trello lets you add due dates so you never miss deadlines, as well as labels for better organization.
As a collaborative tool for managing projects and improving workflow, Trello is one of the most popular platforms today. You no longer need to be overwhelmed by the campaigns and projects you have to manage—Trello will do the heavy-lifting for you, instead.
Venngage
In the digital marketing world, visual content has become one of the best ways to connect with audiences and boost marketing strategies. According to branding statistics, 78% of consumers trust custom branded content over generic materials, particularly visual content.
Creating visual content that is relevant to your written material wasn't always achievable without graphic designers. But that has changed over the past few years with the emergence of excellent online graphic design and template tools.
One such tool that makes creating content easy and efficient is Venngage. The platform hosts a number of multi-purpose infographic templates, social media templates, banners, presentations, brochures, among other visual assets. All their templates are highly customizable, allowing you to swap out images, text styles, and icons to suit your needs.
Venngage also offers a brand kit option for businesses where you can upload your brand logo, colors, and fonts and easily apply them to all the visuals you create on the site.
With a versatile templates tool like Venngage, you will easily be able to produce quality visuals to accompany your content.
Conclusion
Digital marketing is exciting and ever-changing but it doesn't need to consume every minute of your day. With a handful of free tools, you will be able to manage how you share your campaigns, create visuals, check for errors, and schedule your posts, all without having to work overtime.
---
About the Author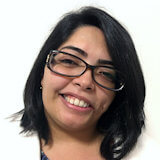 Ronita Mohan is a content marketer at Venngage, the online infographic and design platform. Ronita is interested in a variety of topics related to digital marketing, visual content, and online engagement, which she enjoys researching and writing about. Twitter: @Venngage
Get notified about our new posts
By submitting this form I accept the
Privacy Policy
and I agree to receive blog-related information from Super Monitoring.