12 free mini-tools for website owners
Not everyone knows that for quite some time now, as part of our website, we have been providing free tools designed for anyone who runs and promotes their own website. No matter if it's a blog, a company website, an online shop or a SaaS application – everyone will find something useful here.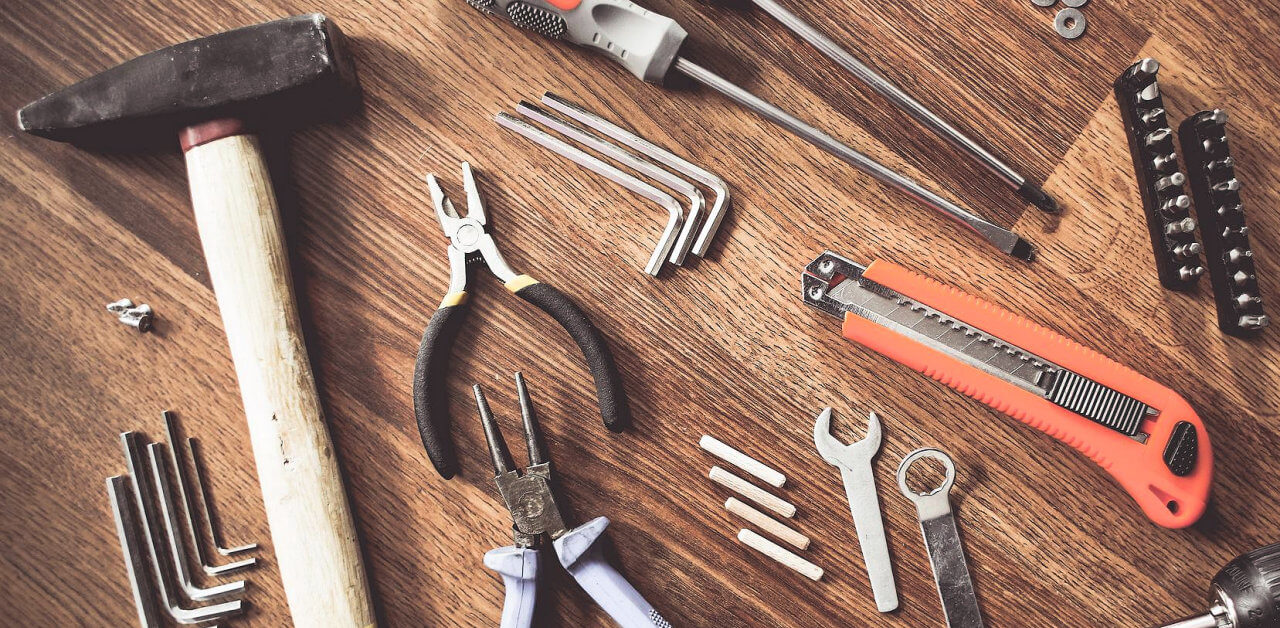 Over the years we have gathered more than 10 tools, so we decided to remind you about them – or inform you if you don't know them yet.
1. Measuring loading time of a website
Page speed has a big impact on the user experience (UX) and search engine ranking (SEO) of a website. The slower the page, the lower the position (less traffic from search engines) and the worse the conversion (less desired actions performed by users).
Our tool enables measurement from 5 different continents (to choose from). In addition to the total page loading time, the tool also displays Google Page Speed ratings (for computers and mobile devices), Lighthouse metrics and provides a cascade graph showing the download times of the different components of the page.
Measure the loading time of your website
2. Downloading and displaying the HTTP headers of a website
What's the easiest way to check if a page forces caching of static elements? Or whether it is protected against XSS attacks?
You can get this information (and much more) by viewing the HTTP headers sent by the website. You can use a browser plugin to do this, but the fastest way is to use our tool.
Enter the URL, decide whether to connect via GET or POST, select the HTTP version and User Agent. After a while, all the headers received from the page will be displayed.
Our tool can also be used to check for any redirects running on the URL entered.
Check the HTTP headers of the website
3. Displaying the browser's HTTP headers
Not only websites send HTTP headers. Browsers do it too.
Use our tool to see what User Agent your browser presents or what languages it accepts. You don't need to enter any data, just click a button.
Check what headers your browser sends
4. Search engine blocking detection
One of the most common mistakes when building websites is inadvertently blocking access for search engine robots. This mistake is devastating in that search engines will not index the page if it is not accessible – and may even remove it from the index altogether.
This error most often occurs when deploying a website from the draft version (which should be invisible to robots) to the production version.
Search engine robots can be blocked in three different ways:
in the HTML code of the site (tag "robots" in the HEAD section)
using the "robots.txt" file in the root directory
with the HTTP header "X-Robots-Tag".
To check if a given URL is not blocked against robots in any of the ways mentioned above, enter it in our tool and wait for the result.

Check if your website blocks search engine robots
5. Checking the presence of a website on blacklists
Official blacklists of spammers (RBL) are simultaneously managed by several dozen institutions. It's enough for your server to be on one of them to stop your emails reaching the majority of recipients.
On the other hand, if your IP or domain appears in the Google Safe Search registry, browsers will show something like this instead of your website: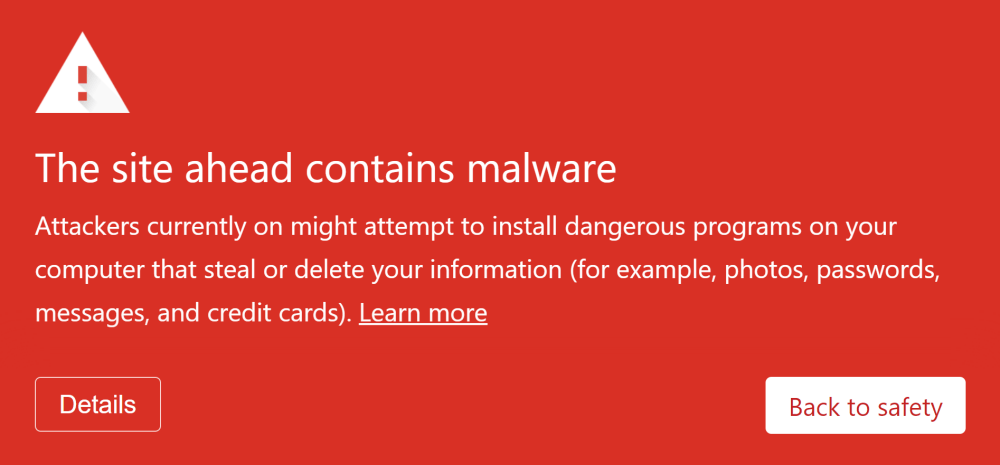 With our tool, you can quickly check multiple lists for your domain at the same time.
Check if your website is not blacklisted
6. Checking the SSL certificate of a website
For a website or web application to communicate in a secure (encrypted) way, it must have a valid SSL certificate, issued by a trusted authority.
Such certificate always has an expiry date – usually from 3 to 24 months, most often 1 year.
How to check when a domain's SSL certificate expires – or who is the issuer?
If you know how, you can find this information using a browser.
But the easiest way is to enter the URL into our tool and read the result after a while.
Check SSL certificate of your website
7. Checking the domain name of your website
WHOIS is a standard that allows you to check the details of a website domain – when it was registered, when it expires, who the registrar is and who the owner is.
You can use WHOIS interfaces provided by national domain registries (e.g., ICANN). But you can also use our universal tool.
Check when a domain expires and who owns it
8. Displaying DNS records of the domain
DNS servers are Internet devices whose main task is to "translate" domain addresses (e.g., www.supermonitoring.com) into IP addresses (e.g., 46.248.164.62). The DNS server network is used by virtually all devices and programs connected to the Internet – including your browser and email client.
Sometimes there is a need to verify that the DNS entries for a domain are correct. You can do this with our tool, which will download and display all DNS entries after you enter the hostname.
Check DNS entries of a domain or subdomain
9. Checking who hosts a given website
On whose server is the website running? Or who is the provider of the CDN it uses?
RIPE is an organization that coordinates the structure of the Internet. Among other things, it maintains a database of IP address owners with which you can identify the provider of the web hosting service on which a website is running.
Enter the URL of the website you want to check – details about the owner of the IP address – which is most likely the hosting company that hosts the website – will be displayed.
Check who hosts a given website
10. Calculating ROI of an online marketing campaign
ROI (Return On Investment) is calculated by dividing the profit by the capital invested. In the case of online campaigns, this will be the revenue from online sales divided by the campaign budget. Seemingly a simple operation, but the revenue itself also has to be calculated, and sometimes the budget is not one of the data.
Our calculator counts ROI based on cost per click (CPC), conversion rate, average basket value and monthly advertising budget.
Calculate the ROI of your online campaign
11. Estimating losses caused by website failures
A website owner never gets an "invoice for failure". The cost of failure is never obvious, and few people take the time and attention to count it. And the result can be surprisingly high and mind-blowing.
Our calculator first counts the monthly revenue of a website based on the scale of traffic to the site, average basket value and conversion rate.
Then, it presents a table showing at which uptime value (monthly availability) which losses you should take into account.
Calculate how much money you are losing due to the unavailability of your website
12. Verifying the presence of links and the absence of "nofollow" tags
Have you managed to get a valuable backlink on a reputable website? Make sure it's actually on the page. If it is, make sure it doesn't have any parameters in its code that would lower its value – such as "nofollow", "sponsored" or "ugc".
You can check this by looking at the source code of the page. But it will be more convenient to use our tool, which will additionally:
check if a given URL isn't blocking indexing (robots noindex)
count the number of external links on the page
calculate the percentage of the total strength of external links on the site.
Check if a given page has your link
Continuous monitoring
Most of the mini-tools described here use the same mechanisms that Super Monitoring uses to continuously monitor various features of websites and detect and report failures, faults and anomalies.
If you want to make sure you are the first to know about any problems with your website or web application – try Super Monitoring.
Get notified about our new posts
By submitting this form I accept the
Privacy Policy
and I agree to receive blog-related information from Super Monitoring.