Get More Done With Smart Collaboration Tool – Trello
While working on multiple projects, it is always a hassle to monitor the progress of your team members. Also, assigning tasks and tracking their status, keeping up with timelines, planning future tasks, etc. can sometimes get too messy. Tools like Trello emerge as one-stop solutions to such issues. In a world where people struggle to organize their tasks, Trello increases productivity while providing various ways to collaborate.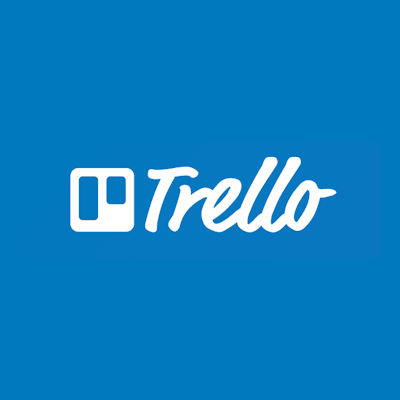 Trello – The Efficient & Easy Project Management Tool
Trello allows your teams to work collaboratively to get more done. Intricate tasks like keeping everyone informed and synchronizing work become easy as Trello allows you to devise, track, and coordinate workflows. By actively tracking the status of tasks, you will be able to make it all visible at one place for your team.
Here's a quick look at some of the basic uses and features of the tool:
Lists and cards for a quick overview of tasks – Trello allows you to add tasks and assign them to various members in the form of cards. With features like due dates and monthly reports, it keeps team members accountable for tasks assigned to them.
Easy organization with labelling features, tags and comments – With labelling features and tags you can achieve better management of your tasks like budgeting. You can easily settle your finances by using timely comments and appropriate tags.
Drag and Drop editing – Its easy drag and drop editing functionality comes in handy while organizing cards and tracking tasks.
Deadline alerts and browser notification – With Trello, you can be assured that you won't miss out on your project deadlines and meetings. Its email and browser notification setting is easily configurable.
File Attachment – You can add all supporting documents that might be needed on the task board directly.
Discussion – With options like discussion boards where you can tag people directly during the chat, Trello is ideal for brainstorming sessions.
Job Search sample board – Trello has a job search sample board to manage all job searching tasks for you.
Tax boards to organize your taxes – Trello has come up with tax boards to organize your filing taxes. You can even share this with your accountant by simply copying the board.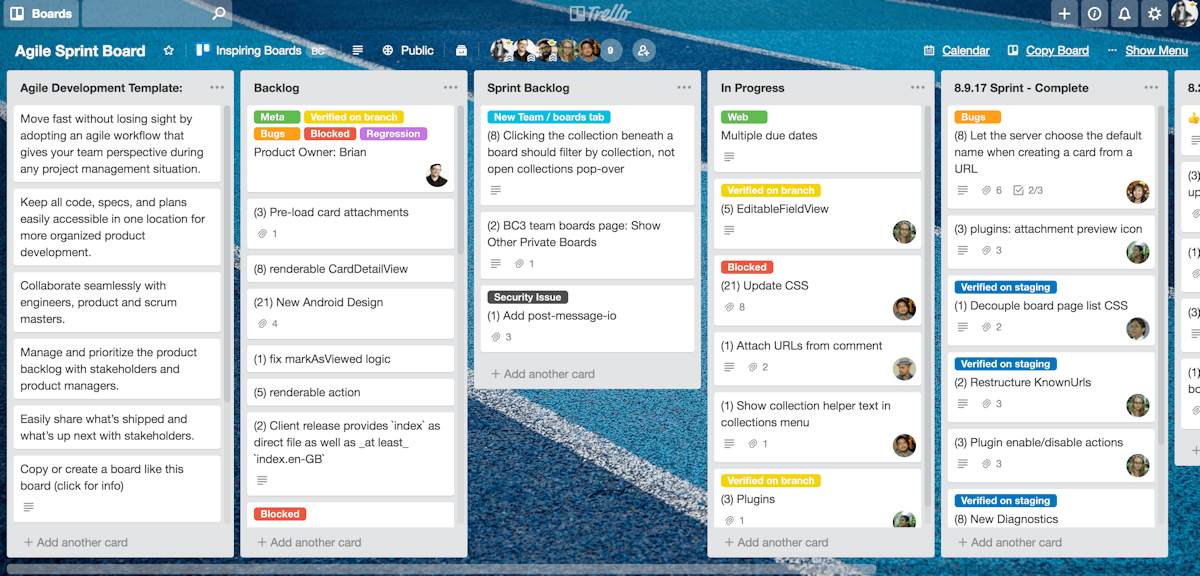 How it works?
Setting up Trello is not at all complex and only takes a matter of minutes. You don't need too much information to get started, just your name, email, and password will do. Available as a cloud-based application, you can just head to their official website and sign up for a free account. To get started, we would suggest opting for a free plan, and once you know your way around the tool, upgrading to a plan suitable for you on the basis of pricing and features.
Once you sign up and log in, it will direct you to the dashboard which you can customize according to preference. You can make your own bio, avatar, language settings via the toolbar at the top-right of the screen. Also, it has a color-blind friendly mode for users who are color blind. The interface of the tool is clean and interactive where the main screen displays your recently viewed and personal boards.
Team formation and other board tools option is given at the left-hand side of the screen. One of the first things that you would want to do is set up a board, list card, or a menu depending on the requirement.
While configuring each component is almost the same, we will look to set up a board as an example and add various elements to it.
Step 1 – On the top right of the dashboard, you will notice a toolbar. Click on the '+' sign which signifies creating a new board.
Step 2 – Now you will be prompted to enter a name for the board. The name can signify anything from a task to a project that you are working on.
Step 3 – As you will notice for the board you just defined you can add cards by clicking on the 'Add a Card' option. Again you will be asked for names, for cards keep them short.
Step 4 – To mange better, you can assign additional information such as due date, comments, attach documentation, and so on.
Step 5 – Finally you would want to invite your team to the board and assign tasks. You can do so by clicking on the 'Invite' option on the board menu.
A Video Tour of Trello:
Pros & Cons
Pros
Trello has a responsive design. Multiple accesses from the different devices are also possible.
Notification system is great and it is one of the strongest features of this application. Every move made on Trello will give you an alert email.
Adding members is easy on Trello. Users can send a request on email to the new user.
Simple and user-friendly, it is easy to understand for beginners.
Cons
If you opted for a cloud application, it requires strong access to the internet to do tasks.
Editing of the comments is not possible in Trello. It only allows commenting, not editing them. If you have posted a comment it cannot be corrected.
For cloud application, it has limited storage of 250MB only if you have gold subscription. If not it is only 10MB, which is not much.
Not meant for larger teams or complex projects.
Smart & User-Friendly Collaboration Tool to Get More Done: @trello trelo.com/ via @supermonitoring
Final Verdict
Trello does offer interactive project management tools but it might be not feasible for large or complex corporate uses. Small companies and start-ups are the real Trello users that can leverage from the easy and cheap model. The beauty of Trello is that it lets you analyze the features for free and provide ample trial period to make a decision. It requires hardly any training and maybe this is the reason why it's a hit among several organizations.
Get notified about our new posts
By submitting this form I accept the
Privacy Policy
and I agree to receive blog-related information from Super Monitoring.