Best Marketing Software for Small Business
Marketing a business is vital because it allows your company to grow and build a reputation. A well-considered strategy can get your company noticed by more and more customers, leading to more sales.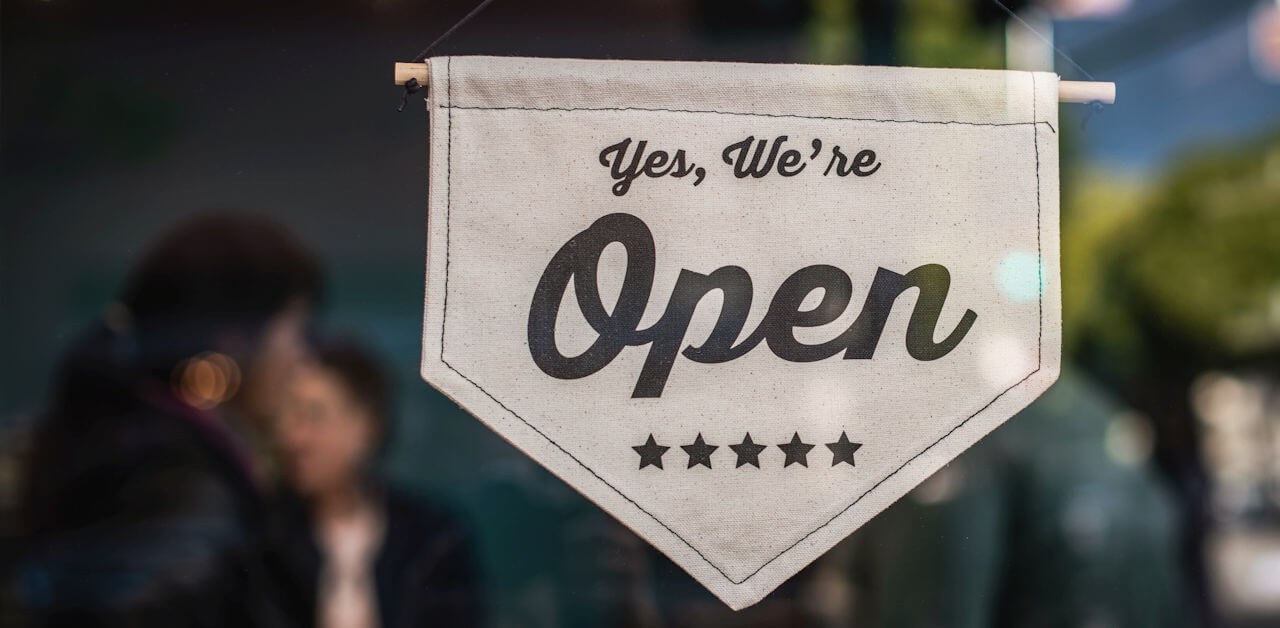 Because of advancements in artificial intelligence (AI), social media, and even older classics like email marketing, marketing technology has altered considerably in recent years. Today, marketing technologies have become a vital factor in generating money and developing a brand.
What is the definition of a marketing tool?
Many aspects of marketing are time-consuming, challenging, or inconvenient. These are essential tasks that take a few hours each week to execute. If your business relies substantially on active marketing, you can hire more employees or freelancers to help.
Marketing tools are designed to make time-consuming tasks easier to execute, and they almost always do so faster. Some accomplish this through automating operations, while others allow you to do so manually but in quantity.
The Most Important Advantages of Marketing Tools
The kind of usage of a marketing tool determines its value. However, you can expect to receive most of the following benefits if you use tools effectively:
You can save time by automating tasks.
You may devote more time to the more pleasurable marketing components by spending less time on the more boring ones.
Optimization and advanced analytics.
The more time you spend on marketing now, the more benefit you'll get from tools.
Types of marketing tools
Despite significant differences, marketing tools can fall into the following categories:
Social media marketing tools
Email marketing software
Content marketing tools
CRM software
Customer feedback tools
Social Media Marketing Tools
Social media has been a vital part of our lives for the last few years. Great social media doesn't happen by accident, and It's not merely a collection of evergreen content.
Unfortunately, there is no such thing as a perfect social media formula. Like any other marketing strategy, great social media is methodically planned, calculated, regulated, and built on a solid foundation.
To deliver your strategic vision, you must keep up with the latest innovations, activities, and tools. Users may stay more connected and engaged on social media with the help of social media automation, which lightens our load and allows us to take it to the next level.
Which Social Media Marketing Tool to Choose?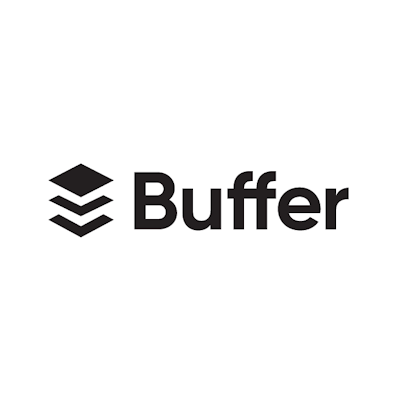 Buffer is a marketing scheduling application that lets you schedule posts across several social media channels. You can customize each post to each site separately or publish the same one on all of them.
Using the Buffer Chrome plugin, you may add any material you encounter on the web to the Buffer queue. Because you don't have to determine what to share ahead of time, the entire process of content collection and sharing becomes more enjoyable and imaginative.
Buffer is a simple, user-friendly social media management application that assists brands, businesses, agencies, and people in achieving meaningful social media involvement and outcomes.
Facebook, Instagram, Twitter, LinkedIn, and Pinterest integration.
Message customization for each social media network.
Suggestions for media to post.
A preview feature of the Instagram grid.
Scheduled social media posts as a calendar.
Browser extensions allow you to share content from anywhere on the internet.
Email Marketing Tools
Marketing channels and trends change with time. While different strategies come and go rapidly, email is one of the few mediums that has remained relatively constant.
Email remains the most popular content marketing channel for both B2C and B2B marketers. It is used by 87% of B2B marketers and 77% of B2C marketers to nurture their audiences.
Because email marketing is simple to use, provides you complete control, and allows you to contact directly with your clients, it is becoming increasingly popular.
It's vital to remember that the email marketing services you use are primarily responsible for ensuring that your emails are delivered, so ensure to pick the correct one for your needs.
Which Email Marketing Tool to Choose?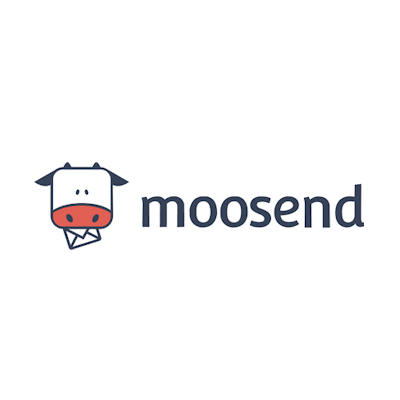 Moosend is one of the newest and most attractive email marketing automation solutions. You can create responsive email newsletters, automate marketing campaigns, and grow your mailing list.
You can also effortlessly construct high-converting email campaigns with Moosend's drag-and-drop email builder by adding complex elements like timers, videos, GIFs, and more to enhance your CTR.
Advanced segmentation and personalization options and adaptable pre-built processes are available in the automation area, allowing you to target your audience with dynamic content.
Real-time data and analytics will help to monitor all of your efforts. Moosend also includes an online form builder tool, a landing page builder, and a subject line tester to give your marketing game a competitive edge.
Overall, Moosend offers a flexible email editor, customizable templates, more advanced automation options, and a 98% email sender score even on the free subscription.
Email newsletter software with fully customizable features.
Email list segmentation to nail your email list management.
High-converting landing page templates.
Integrations that make your company processes go more smoothly.
Performance monitoring with real-time reporting and analytics.
Content Marketing Tools
Content marketing tools compile a diverse set of marketing techniques. Some sites contain tools for analyzing website traffic and actions. Other technologies are designed to help you deliver your content more efficiently, usually on a vast scale.
Content marketing and SEO tools are sometimes clubbed together. There's undoubtedly a product or two that might assist you to stop spending time and money on the same marketing initiatives week after week.
Which Content Marketing Tool to Choose?
Are you aware of the most popular kind of content in your field?
Are you aware of what your competitors are writing and how they are marketing it?
BuzzSumo is great for leveling up your game, highlighting the topics you should write about, and helping you find industry influencers who can help you promote your content.
Discover the most viral content across all social networks and run case studies to learn more about it. Look for industry experts in any field, examine the information they've provided, and begin planning influencer outreach from there. (You can see a great guide from Shane Baker on how to find influencers)
To be up to date when new content involving your keyword is published, sign up for content updates. You'll also be notified when a competitor publishes fresh content, ensuring you don't miss anything.
You may also use competition analysis to compare the performance of your competitors' content to your own.
Find out the most popular content.
Conduct content analysis.
Take a look at what's hot right now.
Set up real-time monitoring.
Find influencers.
CRM Tools
CRM encompasses more than merely reaching out to potential leads. It entails keeping a sophisticated database of contact information and client history while establishing relationships and encouraging loyalty.
The next obvious step is to make this information available to collaborative teams and feed it into other business software systems via smart integrations.
The significance of user experience (UX) has never been greater, and the ability to properly manage a company's interaction with customers during the sales and after-sales phases is crucial.
For small to midsize brands, trying to mimic CRM capabilities on a bulky spreadsheet can lead to a lot of confusion and redundancy.
CRM software is more user-friendly than spreadsheets, and it can do more than just record user and contact information by scheduling calendar events and reminders dynamically.
CRM software also contains messaging, phone calls, and recorded interactions, tracking customer sentiment and providing improved insights.
Which CRM Tool to Choose?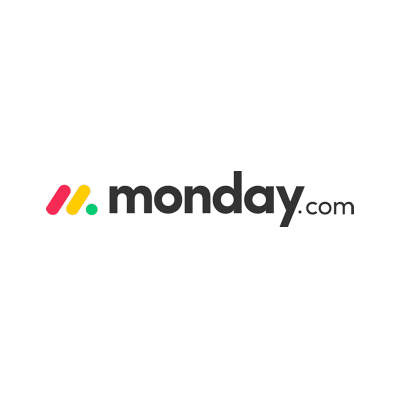 There are several CRM solutions available on the internet, but monday.com is one of the best. With a simple, straightforward layout and a bespoke design, monday.com allows you the ability to focus on your company's needs to thrive and expand.
Simply said, monday.com gives you total control over your CRM software. This CRM tool is easy to use while still giving you all of the data and features you need to keep track of your company's activities.
To get started, choose from one of three templates, or "boards," to work with: Sales CRM, Partnership Management, or Sales Assets.
Each one tracks a different set of market indicators, from active leads to interaction forms. These boards will let you add code-free automation features straight away, allowing your processes to start saving you time right now.
monday.com focuses on providing you with the materials you need to figure out customer setup and service on your own. On the provider's support website, consumers can find online reports, webinar links, video lessons, frequently asked question lists, and step-by-step guidelines, allowing them to take customer support into their own hands.
Built-in time tracking.
Multiple views for your boards.
Visualize project progress with Gantt charts.
Mobile app to manage work on the go.
Customer feedback tools
Customer feedback software is designed to make data collection, sorting, and analysis easier. Businesses used to send out survey forms via post or snail mail, asking people for their opinions.
Even back then, it was so crucial to know what customers thought that most survey forms included pre-paid postage to encourage people to respond. Businesses now have many options to pick the finest customer feedback software that fits their demands.
Which Customer Feedback Tool to Choose?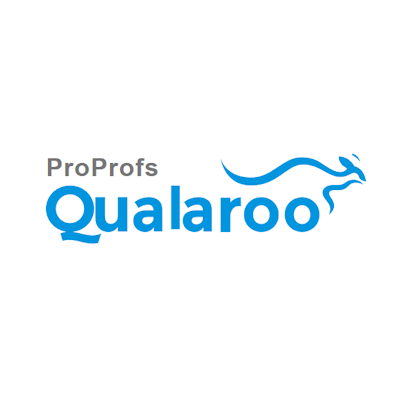 Qualaroo is a real-time feedback platform that uses Internet surveys to assist small and midsize organizations in acquiring qualitative insights. Sentiment analysis, cookie targeting, data streaming, custom attributes, and answers are some of its primary features.
Qualaroo allows users to interact with customers based on their behaviors on the app or website, segment clients by geography, and send personalized information. Variables like search keywords and time on pages are also available.
Qualaroo also offers NPS surveys, webhooks, event and geo-targeting, website overlays, and design templates, among other things. Monthly subscriptions to Qualaroo are available, with support available via email, phone, and documentation.
Advanced Forms to Collect Targeted Insights.
Advanced Features for Gathering Insights.
Targeted Questioning.
Lots of Integrations.
Detailed Getting Started Guides.
Click-to-Edit Interface.
The Takeaway
Scaling a small business isn't an easy task in 2021, but you can get ahead of the competition with the right tools. You must be intuitive and persistent to succeed in today's digital marketing world.
You have to understand and apply a wide range of digital marketing tools in addition to learning all of the digital marketing tips and tricks. This will save you time and make your work more efficient.
These tools can help you not only focus on the areas of your job that matters but also retain your sanity, whether you're evaluating off-page backlinks or establishing a content marketing strategy.
---
About the Author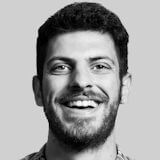 Alex Souchoroukof is a content writer at Moosend. He took a leap of faith and transitioned from his professional architectural background into the world of digital marketing—and he's never looked back. In his free time, Alex loves to explore new places around the world.
Get notified about our new posts
By submitting this form I accept the
Privacy Policy
and I agree to receive blog-related information from Super Monitoring.