Buffer: The Social Media All-rounder
It's been a while since the digital era took off. But with the onset of the pandemic when businesses and industries had to move to online platforms, the need for it became extremely evident. Be it for marketing purposes or selling products and services, today, every business makes use of online channels, and understands the importance of a strong social media presence. But conducting extensive campaigns are tedious and can burn a hole through your wallet. Thus, the need for an automated social media manager was absolute.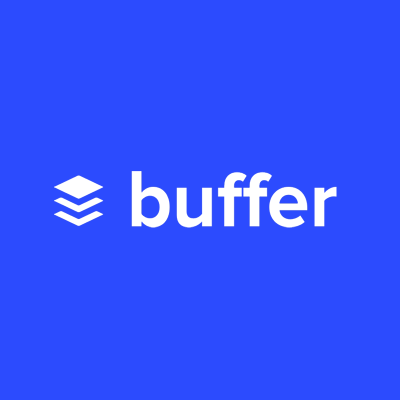 So we experimented with a few tools and selected the best one of the lot – Buffer! Buffer is a versatile social media manager that comes equipped with multiple features which enable it to completely take over and revamp your advertisement game. Join us as we explore this tool in detail.
Buffer: An Ideal Social Media Administrator
Buffer single handedly deals with everything necessary to establish a great online presence for your business. The platform includes numerous tools and features which give you a hassle-free experience when managing your social media presence. Additionally, it also lets you link multiple accounts, from different platforms, and schedule posts for each one well ahead of time, which makes posts coordinated for more effective reach.
Buffer also enables you to track sites. The tool's browser extension facilitates buffering a website or an image on the go. You not only get to interact with the comments on the old posts, but also republish an old post, if required. The tool is a streamlined social media management platform trusted by numerous brands and agencies looking to drive meaningful engagement on social media platforms.
Buffer has three fields of features to offer, which have individual features of their own, namely Publishing, Analytics and Engagement. Here's a quick look at some of the features:
Direct scheduling and reminders – You can schedule posts well in advance and can even set reminders to push off notifications to posts natively.
Shop grid – You can attract the prospects and increase the traffic to your shop via your Instagram bio.
First comment – You get to add the first comment feature wherein you can put in hashtags or any other text that you'd rather have as the very first comment.
Stories, posts and account analytics – You can measure stories, hashtags and even individual posts along with the functionality to track the key interaction metrics for a social account.
Post insights – You get the option to compare the organic and paid results of the boosted posts.
Audience demographic – The tool has a dedicated feature which lets you keep a check on your reach and see if the right audience is interacting with your content.
Customer engagement – Buffer, being an automated tool, provides you with keyboard hotkeys and smart emojis which help you interact with the consumers directly without taking up a lot of your time.
In addition to these features, Buffer's preview option is very useful to double check how your posts might appear once they are shared. Also, the tool offers you the ability to create and share content on multiple social media platforms in one go.
Buffer's features are precise to get a good grip of the network approaches that you use. The tool offers several functionalities that you can avail with the free plan.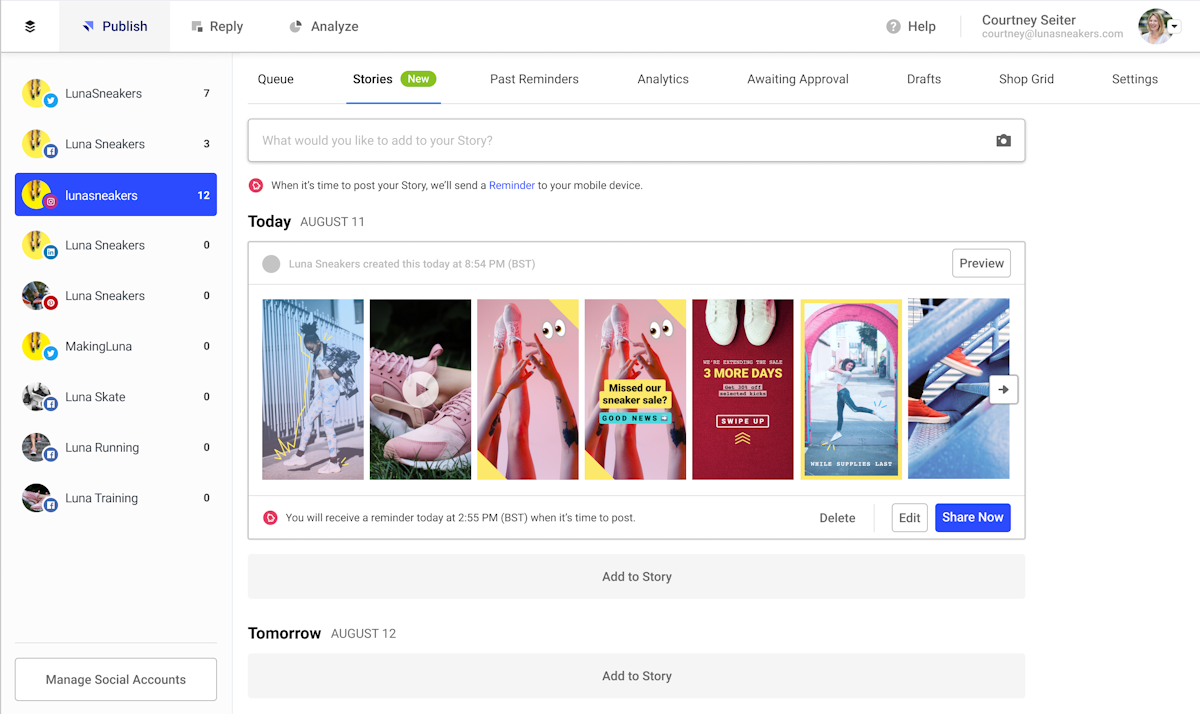 How does it work?
Here are a few steps required to get Buffer up and running:
On the official website of the tool, you can hit 'get started now' to be redirected to a page where you need to pick a plan of your choice and then fill in your email id to get started.
Once logged in, you will be presented with a prompt to link Buffer with your social media accounts, as it acts as a unified place for all your social media activity. After linking, you will be able to find your social accounts on the right hand side. By clicking on them you can also find a host of dedicated features that buffer has already come up with, depending on the type of social media platform.
Now to share some content of your choice, you can type out the text on the 'what do you want to share' text box and directly queue it up to be posted at the scheduled time. Buffer also helps you check the engagement of each post directly from the queue.
The 'draft' section is where you can put up a specific post, and the team members who are working with you can jump in to either revamp or approve the content before it is shared.
Buffer – The Social Media Management Tool for Small Businesses
Evaluating Buffer
Buffer is a very handy and diversified tool. It has numerous features to play with, which makes it very easy to get a good grip on your social media accounts. But like any other tool out there, there are certain pros and cons to its name, a few of which are listed below.
Pros
The tool is quite useful and convenient to use since it encompasses all the various social media platforms in one place.
You get to track the analytics and engagement of a particular post directly from Buffer.
The tool also enables you to interact with the post from the website or application itself, rather than having to switch between apps.
Interactive and easy to grasp interface.
Cons
Advanced features like posting polls (on Twitter) are still missing.
LinkedIn group integrations are not supported yet.
The tool doesn't help you post videos.
Get on top of your social media promotion strategies with @buffer buffer.com/ via @supermonitoring
Final verdict
When you're managing multiple social media accounts, automating the entire process makes it easy to plan and schedule posts. By using Buffer, you get more time in your hands to strategize, since it single handedly takes over your entire social media presence. The tool has a suite of products available be it for publishing, engagement, team cooperation and interaction.
Get notified about our new posts
By submitting this form I accept the
Privacy Policy
and I agree to receive blog-related information from Super Monitoring.