10 Best Free Resources for Content Marketers
In a digital world, digital marketing is king. Now more than ever, content marketers must create eye-catching, stimulating and informative content to earn the attention of the masses. These 10 free tools and resources will help you create content that demands attention and increase your influence in this competitive space.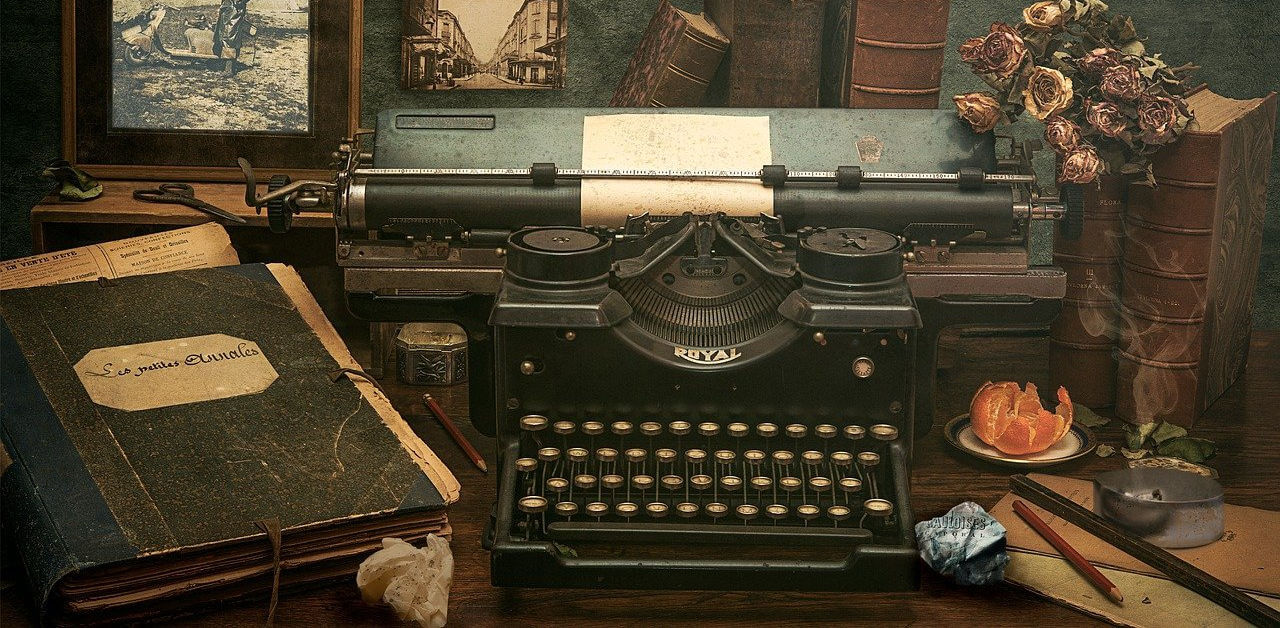 We have rounded up the best free resources for you to get your teams onto. Integrating these 10 tools into your work processes will guarantee results – it's a question of finding the tools that best fit your requirements. Use the guide below to navigate to the tools that will help your business the most!
Infographic Tools
1. Infogram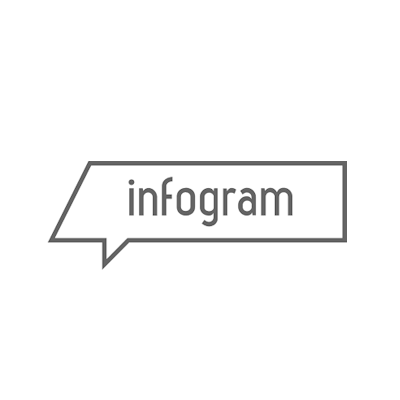 The Infogram tool is so good and so easy to use you will be wondering why on earth it is free. The inbuilt drag-and-drop feature will enable your team to build informative and engaging infographics in a heartbeat.
With access to ready-to-use templates, you will have the ability to build on stunning pieces of content to empower your brand.
To comply with company branding, Infogram also provides custom templates that utilize your brands' colors, fonts and logos. With excellent collaboration abilities, your team can work on designs from your team library – meaning you get amazing infographics made efficiently.
Content Writing Tools
2. Writer's free grammar checker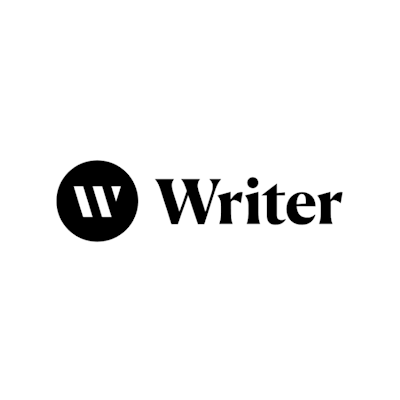 Writer's free grammar checker tool doesn't just focus on spelling and grammatical errors, it helps you write succinctly and refines your content down to something even Ernest would be proud of.
Its impressive AI programming can detect tone, style and voice and will help you create written content more suitable for your target audience. The easy to use tool colors and highlights parts of your text that you need to improve – from excessive use of adverbs and passive voice to poor choice of adjectives. Writer won't just improve your writing. It will make you and your team better writers.
Writer makes it easy to stand out from the rest. Simply open the application in your browser, plug in your content and let this intuitive program trim the fat.
SEO tools
3. Ubersuggest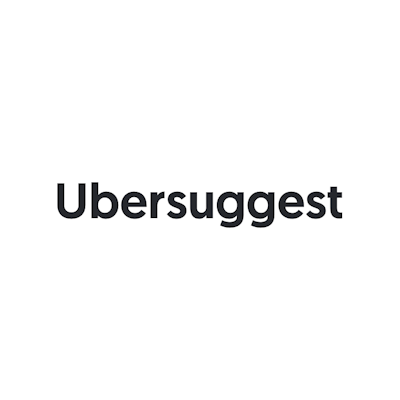 Owned by the Godfather of SEO, Neil Patel's Ubersuggest will give you the best keyword analytics in your industry.
A great feature in Ubersuggest's arsenal is its ability to give you the best insight into your competitors. Simply enter their domain details and this wonderful application will reverse engineer their winning strategies and allow you to plan how to do one better.
Providing in-depth data on keyword suggestions (long-tail phrases and head terms) such as competition, volume, difficulty to rank and trends are why this tool is a must for anyone looking to improve the SEO quality in their content.
Efficient and practical SEO is all about using the complex systems put in place by search engines to your advantage. Ubersuggest will be your most used and lethal tool in the war for traffic.
4. AnswerThePublic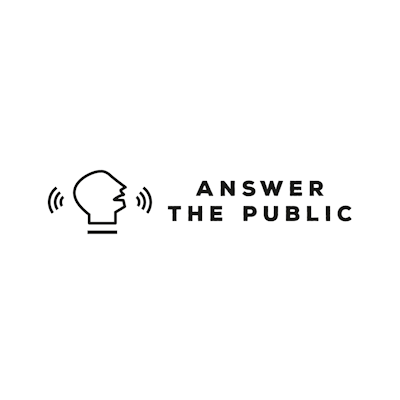 Ever wanted to know exactly what your customers were thinking? AnswerThePublic has got you covered. This free resource cannot come more highly recommended.
Providing long-keywords and perfect keywords related to millions of search queries from customers looking for more information on your products, this application provides authentic and useable data for those looking to create SEO-rich content.
Its user interface is so easy to use it makes digging into your customer's psyche a walk in the park. Don't sit around thinking what your target audience might be thinking, find out using AnswerThePublic and improve your content now.
The deeper understanding of customers' thought patterns and search journeys that this application provides is truly invaluable to anyone looking to create awesome content that is optimized for search engines.
5. Google trends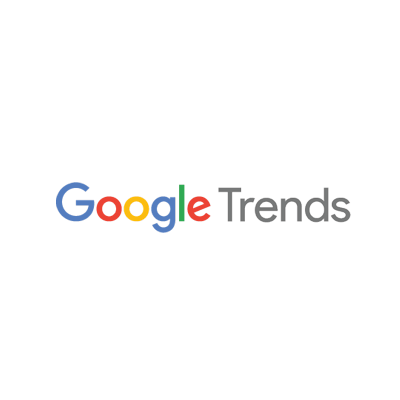 Maintaining an 86.86% market share of search engine traffic as of July 2020, it's no wonder Google's very own tool is an indispensable application for anyone looking to improve their content marketing.
Plug any keyword into Google Trends and it will return a detailed graph of the search-terms recent volume over a specified timeframe. This can be changed to suit your data set needs. The great use case for this depiction of data is to show what search trends are growing in popularity, plateauing or actually decreasing in volume.
Google Trends goes above and beyond this, however, and will provide you with unique and sometimes more popular related keywords that could be targeted more efficiently with correct SEO practices.
It has a practical and easy to digest layout as well as excellent search refining abilities which encourage users to uncover breakout and rising search terms which can help you create more meaningful content ahead of the curve.
Graphic Design Tools (Imagery & Video)
6. Biteable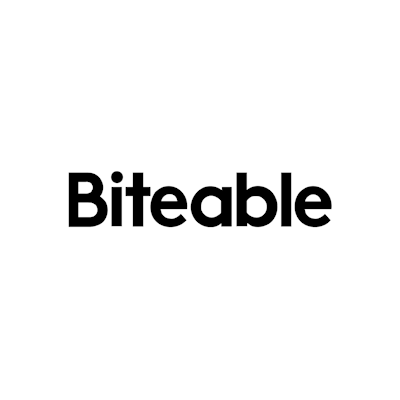 85% of all internet users in the USA report watching video content on their devices every month. 95% in Saudi Arabia and Turkey. The demand for high-quality video content is at all-time highs. This trend doesn't look like it is about to change.
Biteable is an entry-level video creation tool that yields professional-level content. Used by over 7 million people worldwide, Biteable has people flocking from expensive digital agencies to their platform to make content that is as good – for free.
Upload photos and videos to the platform and edit them into a video masterpiece in no time. This should be the first stop for any content marketer looking for a video design tool. Scroll to the bottom of their homepage to see the extensive use-case for Biteable and explore the hundreds of free video templates and inbuilt effects on offer.
The ability to brand your videos with appropriate colors and logos stylishly is also very helpful. Biteable will have your team creating world-class content in a flash.
7. Unsplash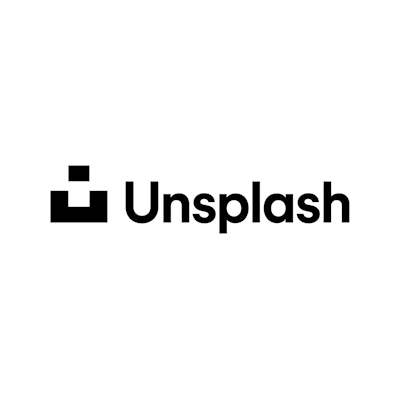 High-definition. Extensive. Free.
These are 3 words that can be used to describe Unsplash's library of usable images. Backed by an enormous community of photographers and artists who share their work for content creators to use for free, this platform is a sustainable resource for all to create great content from.
Simply search the database for images related to the content you are creating. Search by genre, or peruse a user profile if their style matches with the content you are developing. There is an option to support the original content creator via donation when you download the image in the desired quality/dimensions you wish.
Unsplash has been used by companies as large as Apple. The image quality and extensive catalogue of visual content is unparalleled in the space and should be used accordingly.
8. Canva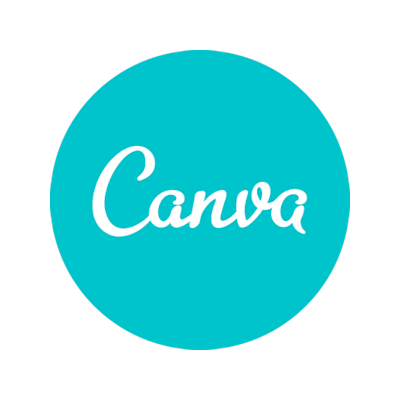 Over 100 million designs have been crafted on Canva – once you use it, it is easy to see why. The smooth drag-and-drop design style interface allows even the most green-thumbed of designers to construct the creative ideas floating around in their head.
With thousands of templates, fonts, styles and options to integrate existing visual content, Canva is a one-stop-shop graphic design tool. Using pre-existing templates, Canva enables users to create content that is already optimized for its destination. Instagram, Facebook, business, marketing and education templates are just some of the content available to begin building on.
Easily store work and collaborate on projects with large teams on Canva's free website. Canva also offers tutorials and training guides for those looking to improve their skills in a range of fields related to graphic design. Canva is bridging the gap between the novice creative and the seasoned designer and is the birthplace for millions of pieces of creative content around the world.
9. Hootsuite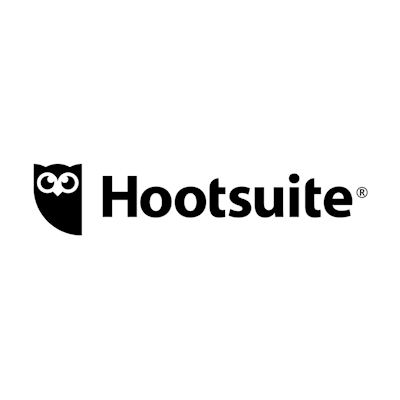 Hootsuite is a hybrid media manager and graphic design tool. Staying ahead of the curve and being consistent with your high-quality content is considered to be a vital strategy for content marketers.
This application makes staying on top of things a breeze. Manage 3 social channels simultaneously and schedule dozens of posts a month to the socials your company operates on. This will allow your teams more time creating engaging content and less time managing pesky post schedules and timing. There are also great features to help you create eye-catching content on the platform, meaning your teams can use Hootsuite throughout their entire content marketing process.
The organization Hootsuite will bring to your content marketing teams will allow you to build your social media presence and improve the relationships important to growing your brand at scale. Effective use of Hootsuite will grow your company – used by the Whitehouse and another 18 million customers globally, Hootsuite is one of the best resources for content marketers.
Meme Generation Tools
10. Kapwing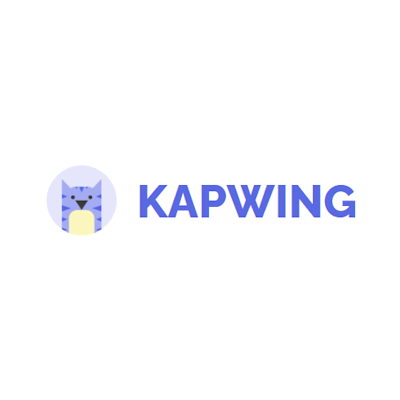 We have all seen the power of viral memes. The ability for a seemingly inconspicuous moment to be captured and loved the world 'round. A piece of content that can launch brands or careers into the next stratosphere overnight.
Kapwing is a leading platform for those looking to make stimulating visual content. It is free to use and has been ground zero for millions of internet users creating memes, videos and GIFs for the past 4 years.
The inbuilt editing suite that is easy for all levels of graphic designers is an incredibly efficient tool for teams looking to collaborate on captivating visual content. With secure workspaces and live collaboration abilities, you and your team can use the awesome templates and resources provided to build your next viral piece of content together.
Based in San Francisco and created by two ex-Google employees with a knack for graphic design, Kapwing is made with the pure intention to aid individuals in making content that is destined to be engaged with.
That's All Folks.
These resources are the best on the market right now and should be used by any content marketers looking to improve the quality of their content output.
The best part? They are all free to use. That right there is as good as investments come. Whatever your requirements, SEO to graphic design, video content to stunning infographics, get out there and start building your brand with these industry-leading applications.
---
About the Author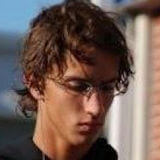 Nicholas Rubright is a communications specialist at Writer – an enterprise level spelling, grammar and punctuation correction tool. In his free time, Nicholas enjoys writing and playing music.
Get notified about our new posts
By submitting this form I accept the
Privacy Policy
and I agree to receive blog-related information from Super Monitoring.