10 CRM Solutions for WooCommerce Store
For a business to be successful, customer relationship is a determining factor. No matter how big your venture is, without an efficient customer-business relationship it will surely suffer a crash in revenue at some point. This is particularly valid for online businesses and e-commerce stores that offer direct retail service to consumers. They have a larger customer base and it's very hard for such platforms to manage every aspect of the retail. This is where Customer Relationship Management (CRM) solutions come in.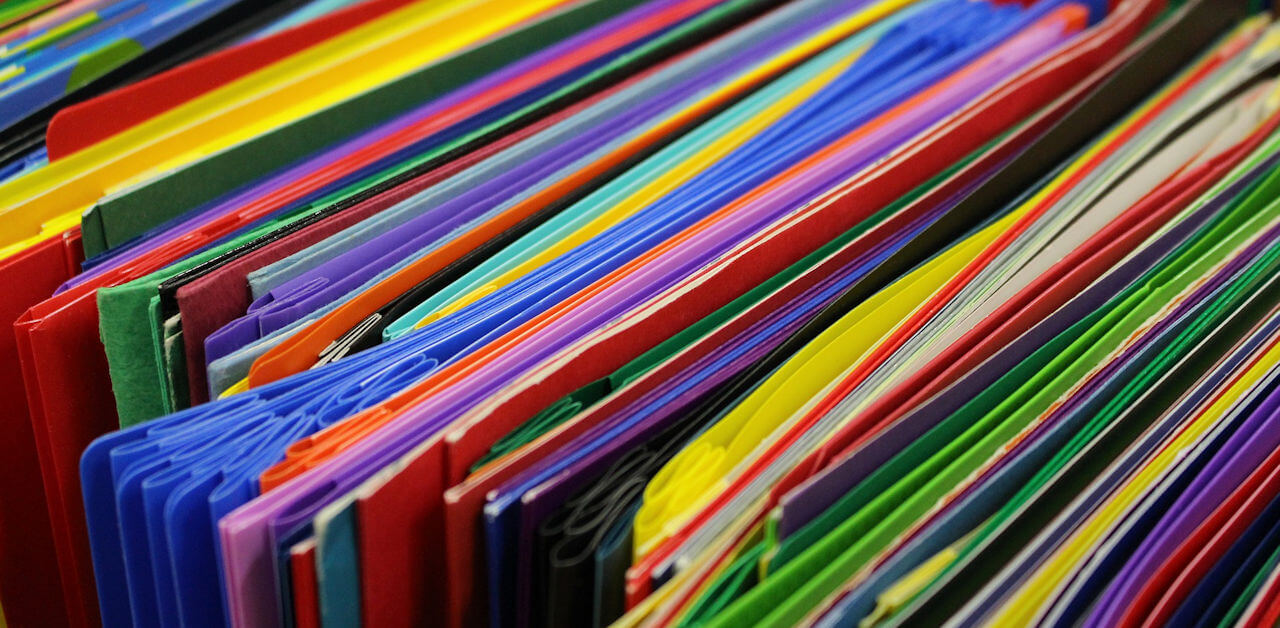 A true CRM solution helps you supervise customer activities with an organized approach for the development and management of a profitable relationship with customers. It helps you to track and examine every interaction with the customers and clients. Having a CRM tool relieves you of maintaining complex excel sheets and aids you in activities such as purchasing products, checking product information, and support requests. Every online platform that is serious on converting visitors into customers must have a CRM system to oversee visitor's activity and manage relationships.
Best WooCommerce CRMs
WooCommerce platforms are difficult to manage as they come equipped with several retail tools and a pool of information. Without proper CRM , it can be very difficult to keep an eye on every detail concerned with customers. It can be an important addition to your e-commerce platform because of its traffic boosting and KPI monitoring features that help improvise marketing strategy. All your information including customer data, product data, and orders is synced with WooCommerce CRM which makes them easily accessible. It also enables you to optimize your site's performance as well as improve customer relationships by accessing more customer stats, providing live support, monitor transactions, and isolate customer records from general WordPress details.
Concerned about finding the best CRM for your business? Read on as we've compiled a list of the best Customer Relationship Management solutions for WooCommerce.
CRMs dedicated for WordPress
1. Jetpack CRM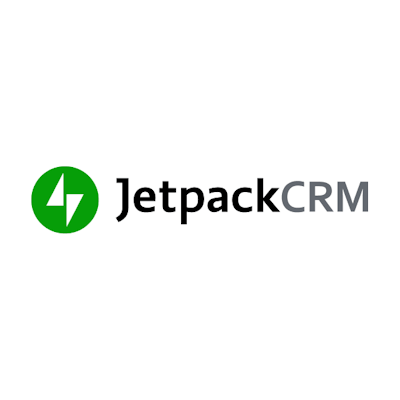 Formerly known as "ZBS CRM" or "Zero BS CRM", Jetpack CRM is an open-source tool that includes extensive features for managing customers, invoices, and quotes. For businesses that address small customer base through their online platforms, it provides robust functions. A basic alternative to complex and expensive CRM tools, it comes with simple management of customer functions. To extend its functionalities it comes with extensions like Woo-sync, PayPal-sync, and CSV importer that can be easily integrated. The sync extension makes it ideal for e-commerce users. The mail campaign extension will provide you the access to email the user groups. This built-in-mail function is very useful in sending short runs of emails. Ideal from small businesses and e-Commerce entrepreneurs, Jetpack CRM effectively manages your customer relationships.
2. WP ERP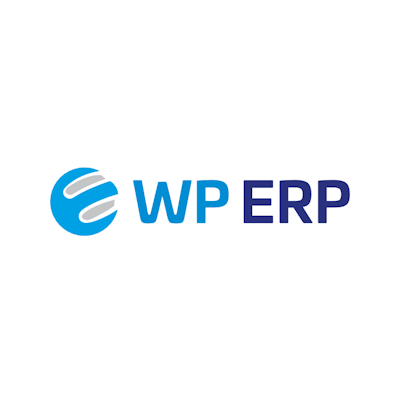 WP ERP is a free human resource planning plug-in designed for businesses working with WordPress. Providing solutions for both small and large businesses it comes with features for managing accounting, recruitment, and customer relationships. Offering a customizable build according to user preferences, it offers a personalized dashboard for each employee. Equipped with a detailed human resource management module, it provides easy employee management with a detailed profile, leaves request, promotion, increment, performance logs, announcement, email notification, and many more features. This CRM also provides options for personalizing customer life cycles for each of your clients. It includes marking of interactions that are important, a full log of communication, leads collection through a plug-in, categorization of contacts, and even meeting scheduling with clients. To extend capabilities it offers easy integration with WooCommerce, mail-chimp, and Salesforce. Although available in paid version too, the free variant almost includes all the important tools like company information management, location tool, calendar, etc. The paid version is not necessary for all type of businesses but if needed it does offer some premium functionalities with numerous extensions, tools, and elements.
3. WP-CRM System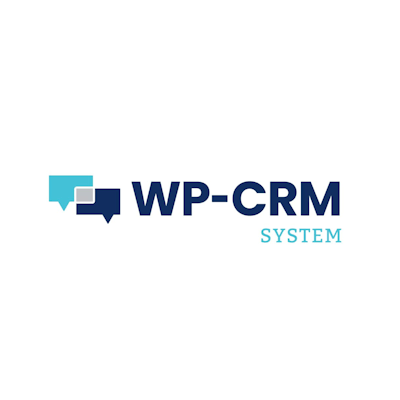 Provided with an interactive interface, WP-CRM System makes management easier for freelance and small businesses. From creating custom fields for potential clients to simplified individual details with the list of your upcoming tasks, this CRM system can manage it all. It also includes convenient invoicing systems by which you can send beautiful invoices and set your payment terms. Provided with a one-click feature, it will give you all the essential information about the contact while you are on a sales call. Setting up your personalized CRM is fast and easy with WP-CRM. All your important data, including campaigns, contacts, opportunities, projects, and tasks can be stored in a CSV file and imported to your CRM conveniently. Equipped with a built-in-reporting feature, it provides a clear picture of your ongoing projects with upcoming deadlines or due-dates. Offering easy integration with MailChimp, it also comes with multi-language support system offering support to people that speak languages other than English.
CRMs specialized in e-commerce
4. Metrilo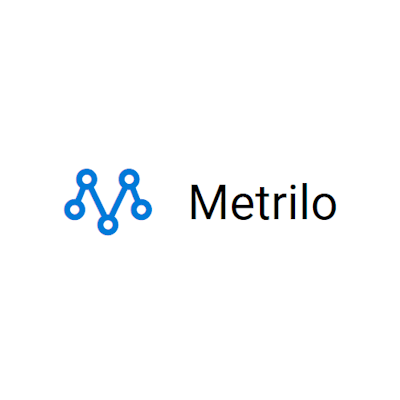 When it comes to compatibility and analytics solutions, Metrilo is one of the best CRM tools developed for Woo-commerce. Available with a 14-days free trial, you can carefully assess basic features and subsequently opt for one of the three feature-specific plans according to your need. Providing upgraded features with every plan like e-commerce analytics, customer database, retention analytics, email marketing, and automation, it can also be integrated with Magento and Shopify. Every visitor on your website will be accounted and you can investigate through cart abandonment and details of customer interaction with products. The biggest advantage of Metrilo is that you will get a combination of CRM with email marketing with you can effectively send personalized emails by automation, custom domain, and segmentation options. Along with these, features like analytic will help you to measure product performance, order status, sales funnels, revenue generated, and customer retention.
5. ReadyCloud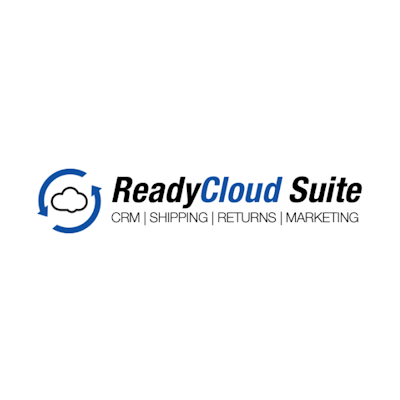 Ideal for small e-commerce companies, ReadyCloud is a great choice when it comes to focusing on potential and loyal customers. This paid service offers functions like order management, advanced reporting, easy to use colored calendar. The automated shipping and returns will increase the efficiency of your e-commerce website. Along with Shopify and Magento, it can also be integrated with ReadyShipper for the quick shipment of orders and hassle-free product returns. You can also integrate tools like MailChimp and Constant Contact for faster sync of email services.
Top players on the CRM market
6. Pipedrive
Slightly different from other solutions, Pipedrive is a deal-driven CRM. It also comes with an account-management tool for your marketing and sales team. Making tracking and organization of the calls and emails easier, it offers the ability to visualize the sales process. With the capacity of 1000 names on an email limit and robust marketing automation, it has left behind the competitors. Really easy to run, the interface is efficient and time productive. Ideal for small and mid-sized businesses, Pipedrive will effectively reduce second-guessing within the teams increasing efficiency. Equipped with visibility and login protection, it's easy to use features offer controlled access.
7. Salesforce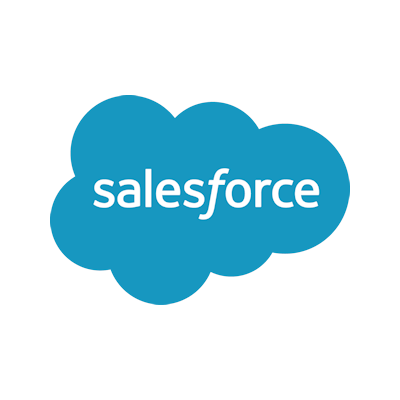 Designed to offer a personalized experience for your customers, Salesforce brings companies and customers together. One of the widely used CRM's by small and large businesses, it offers effective tracking of customer information and interaction. You will also be able to drive your email marketing campaigns using its personalized customer engagement tools with complete automation. Its special sales tool includes personalized marketing to attract more buyers, knowing the needs and concerns of the customers, faster customer support, and automation of time-consuming tasks by custom apps. Salesforce CPQ which stands for configure, price, and quote, is a tool to understand customer requirements and quote accordingly. Discounts are also applicable to configure the final price and send them out to customers. This tool is very helpful to the sales team so that they can close the sales quickly. Another useful tool included in the package is service cloud with which you can provide instant and personalized support to customers via phone, email or chat.
8. Agile CRM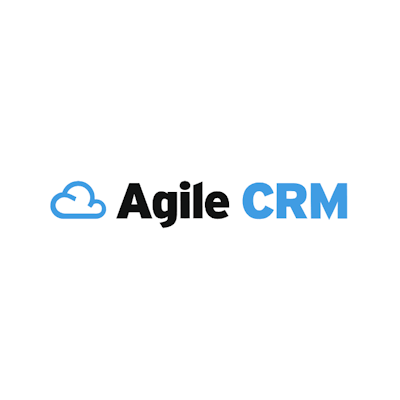 This all-in-one CRM comes with specific tools like web engagement, intelligent workflows and customer management. Agile CRM can be augmented into three main segments marketing services, sales and extras. The sales segment includes custom data fields and lead scoring, and the marketing segment includes landing page builder, social media monitoring and email marketing campaign management tool. The extra segments contain micro tools like helpdesk. Canned responses, labels, reports and groups are all tacked in this extras segment. It also has chrome extension for a perfect blend with other browsers.
9. HubSpot CRM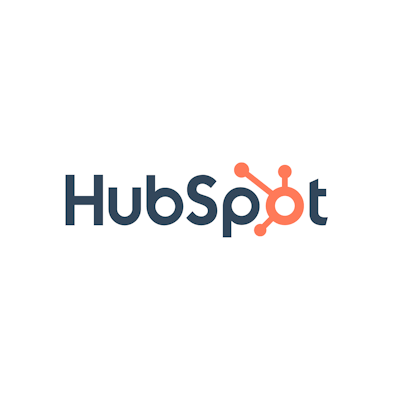 HubSpot CRM is a complete CRM for sales, marketing, and customer service platform, including more than 300 product integrations. You will get a full visible dashboard of your sales pipeline with detailed reports on productivity and individual performance. Equip your sales team with the time-saving tools like notifications of the visitors of your site and connecting them with click-to-call functionality. The WordPress plugin is free to use so you can grow your business by attracting, engaging, and delighting all your contracts and customers. Features like email marketing, contact management, ads management, live chats, and analytics make it more powerful. You can add new members to already existing ones and on the basis of criteria such as engagement with your site you can filter the contacts for more precision. Campaigns and user activity can be managed by pre-made templates for reports. Provided with the customizable email templates, email marketing is very easy with HubSpot.
Other CRMs
10. Ninjodo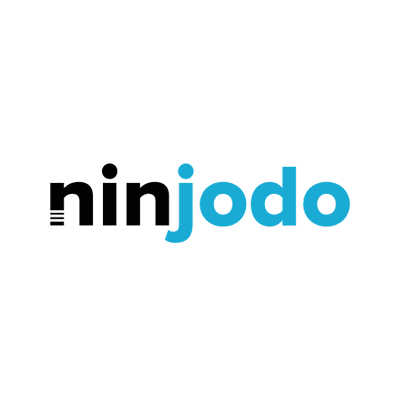 Ninjodo comes with a clean and straightforward user interface with easy to manage pertinent features. Controllable through mobile applications and portable devices, it offers easy integration with Google Drive, Xero accounting, Facebook, Calendar and many more. Ideal for small businesses it comes in a variety of prize plans. However all plans include client engagement forms, email templates and lead capture forms.
To conclude
Imagine managing your e-Commerce without CRM, challenges like difficulty in finding customer data, keeping pace with leads, sales planning difficulties, fail customer services, managing accounts and many more will always hinder your growth as a business. So if you're not using any CRM solutions currently, it's time to get one. Having a CRM tool will only positively impact your business and set a growth trajectory.
The market for CRM solutions is a crowded one, but it doesn't need to be confusing when it comes to choosing one. The above list contains the best solutions. You can finalize one by carefully analyzing your requirements.
Get notified about our new posts
By submitting this form I accept the
Privacy Policy
and I agree to receive blog-related information from Super Monitoring.