Automate Your Fashion Business with Uphance
As labor costs continue to soar, eating up profit margins, it's become paramount for fashion businesses to look for creative strategies to mitigate labor costs if they wish to thrive. And one of those strategies is adopting automation.
Leveraging automation offers several benefits to apparel businesses of all sizes. For starters, it helps reduce labor costs, which in turn leads to lower operational costs and higher profitability.
Additionally, adopting automation helps minimize human intervention in your processes, hence mitigating human errors which can be costly to correct.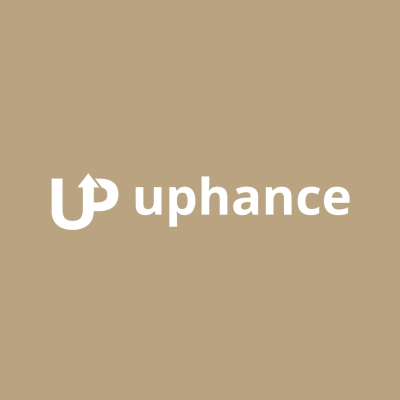 Of course, there are many more benefits to utilizing automated systems. We will review them shortly in this post. Most importantly, you will get to see why Uphance is a reliable automation system designed for fashion businesses looking to expand and grow without spending a fortune.
Benefits Automation Offers to Fashion Businesses
As we mentioned earlier, investing your time and resources in an automation system offers a lot of benefits. Below are just a few of them:
Streamlined Operations and Enhanced Efficiency
Behind every fabulous fashion piece lies a complex web of processes, from design and production to inventory management and distribution. Automation simplifies these operations, minimizing human error and maximizing efficiency.
Supply chain management, once a daunting task, becomes smoother with automated systems tracking inventory levels, optimizing reorder points, and ensuring timely deliveries. This efficiency not only reduces costs but also frees up valuable human resources for more creative and strategic tasks.
Rapid Design and Prototyping
Automation introduces speed to the traditionally time-consuming design and prototyping phases. Computer-aided design (CAD) software enables designers to quickly visualize ideas, experiment with patterns, and make modifications in real-time.
Additionally, 3D printing technology facilitates the creation of prototypes, allowing designers to physically assess their concepts faster than ever before. This accelerated process fosters innovation by encouraging experimentation and iteration.
Personalized Customer Experiences
In the age of personalization, automation enables fashion businesses to tailor their offerings to individual customer preferences. By analyzing purchase history, browsing behavior, and demographic data, brands can create targeted marketing campaigns and product recommendations.
This not only enhances the customer experience but also boosts sales and brand loyalty. Moreover, automated chatbots and customer service systems provide instant assistance, further enhancing the consumer journey.
Data-Driven Insights for Strategic Decision-Making
Automation generates a wealth of data that can be harnessed to make informed business decisions. Analytics tools can track sales trends, customer preferences, and market demands, allowing fashion brands to adjust their strategies accordingly. This data-driven approach minimizes the guesswork and empowers businesses to respond quickly to shifts in consumer behavior and industry trends.
Sustainable Practices
The fashion industry is increasingly under scrutiny for its environmental impact. Automation can contribute to more sustainable practices by optimizing material usage, reducing waste, and improving production efficiency.
Advanced technologies, such as AI-powered algorithms, can optimize production schedules to minimize overproduction and excess inventory, helping to reduce the industry's overall carbon footprint.
Seamless E-Commerce Integration
E-commerce has transformed the way consumers shop for fashion. Automation plays a pivotal role in ensuring a seamless online shopping experience. From managing online orders and inventory levels to providing real-time tracking information, automation systems facilitate efficient e-commerce operations. This, in turn, cultivates customer trust and satisfaction.
Scalability and Global Reach
As fashion businesses grow, managing increasing demands can be challenging. Automation offers scalability by efficiently handling larger volumes of orders, maintaining consistent quality, and managing distribution logistics. This scalability enables fashion brands to expand their reach beyond borders and tap into global markets with confidence.
Why Use Uphance As Your Preferred Automation System?
There are myriad automation software on the market, which sometimes makes picking the right one for your business a challenge. So why choose Uphance?
For starters, Uphance does more than just automation – it's powerful enough to help you manage every aspect of your business. From order fulfillment to inventory management to warehouse management, you can count on Uphance to deliver as it is packed with a load of tools and features uniquely designed to make life easier for you as a business owner.
Moreover, Uphance integrates seamlessly with most e-commerce platforms and solutions, including Shopify, WooCommerce, The Iconic Marketplace, and many more.
Key Features That Make Uphance an Automation Software of Choice
Robust ERP
There are many moving parts to running a business. Managing them manually using spreadsheets can be the recipe for failure. As such, you need software that gives you visibility into your business operations while allowing you to manage them from one spot. This is where ERP (Enterprise Resource Planning) software comes in handy.
And what better apparel ERP software to use than Uphance? Using Uphance makes it easy for you to automate order fulfillment and return. And to manage inventory better.
Inventory Management
Another reason to run your fashion business on Uphance is that it makes managing your inventory a smooth experience. By inventory, we mean your finished product as well as production materials from your suppliers.
What this means is that you can conveniently do a stocktake (stock counting and assessment) for your stock with a few taps of the button. Doing so lets you see your inventory levels in real time, hence reducing the chances of overstocking or understocking.
Product Lifecycle Management (PLM)
Besides managing your inventories, you need software capable of handling product development from the ideation stage to the market entry stage and eventual phasing out. For this to happen, the software needs to have PLM capabilities.
This is also where Uphance shines. One of Uphance's core PLM features is the Tech Pack. This feature enables you to create detailed technical design documents that convey your design ideas to a garment manufacturer, hence minimizing the chances of production error.
Customer Relationship Management
Keeping an open line of communication with your customers as they transact business with you is vital. Without this, your business relationship with your customers can quickly turn sour. As such, you need automation software with customer relationship management capabilities. This is also where Uphance comes in handy.
Using Uphance makes it easy to manage your customers' contact information, coordinate your messaging, manage buyer requests, and many more.
Order Management
Wouldn't it be nice if you could manage your orders across multiple sales channels, including Shopify, WooCommerce, and wholesale platforms like JOOR, from one spot? It sure would, which is another reason to run your apparel and fashion business on Uphance.
From fulfilling orders to creating pick tickets for orders, generating sales invoices, and creating credit notes, Uphance makes managing your orders easy.
Accurate Reporting
Basing your business decisions on guesses rather than accurate data can have dire consequences. Thanks to Uphance's reporting feature, you don't have to make this mistake, as it provides you with detailed reporting about your operations.
These include inventory level, sales, shipping, etc. reports.
Warehouse Management
One other reason to run your apparel business on Uphance is that it makes managing inventory in your warehouse a hassle-free experience. This means you can easily track your products as they transit between storage bins in your warehouse while optimizing your storage space for better efficiency.
Conclusion
An automation system is a must-have for every fashion business looking to improve its operational efficiency, cut down on labor costs, uplift sales, and enjoy better customer satisfaction.
Luckily, you don't have to go so far to find the best software for your business: you can bank on Uphance!
---
About the Author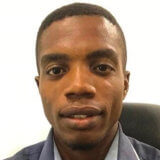 Christopher Ike is a content specialist with over 6 years of content marketing experience. His overarching goal is to help SaaS businesses grow their customer base by attracting qualified leads while nurturing relationships with existing customers.
Get notified about our new posts
By submitting this form I accept the
Privacy Policy
and I agree to receive blog-related information from Super Monitoring.
Leave a response: