Best Tools to Help You Get More Engagement
"You cannot buy engagement. You have to build engagement."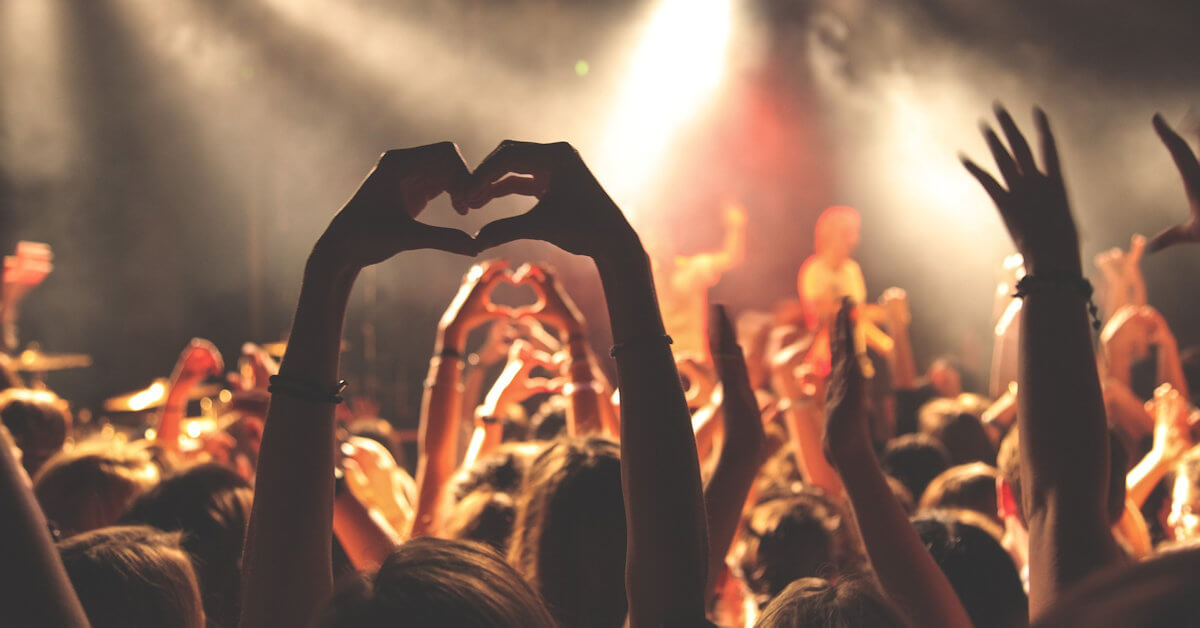 Have you already created your customer engagement strategy? And have you already answered the question "How to increase customer engagement?" If your answer is half yes, half no or simply no, then you will probably face problems that will turn into lost sales opportunities, customer dissatisfaction, and low popularity.
We're going to recommend actionable and attractive online tools to save you time, help you finalize your engagement strategy and make your visitors/customers spend a longer time with you.
Take a break of just a few minutes and discover the best tools for your business success. Let's get to it!
1. Restream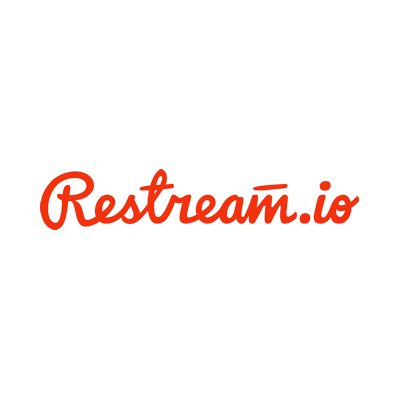 Restream allows you to stream live and pre-recorded videos on 30+ online platforms at the same time. Imagine that you have active followers on Facebook, Twitter and Youtube but if you go live on one of those platforms, your video will not be available for your followers on other social networks. Restream breaks this barrier and helps you reach your audience on 2+ platforms simultaneously without double or triple efforts.
It goes without saying that demand for video content is increasing and it's quite natural that 87% of marketers use videos as a marketing tool (Don't fall behind, think what your next video is going to be about and engage your audience). Good news is that Restream offers you forever free plans, so you can get started with $0 investment.
Like Michael Litt, Co-founder and CEO of Vidyard says: "The play button is the most compelling call-to-action on the web".
2. Super Monitoring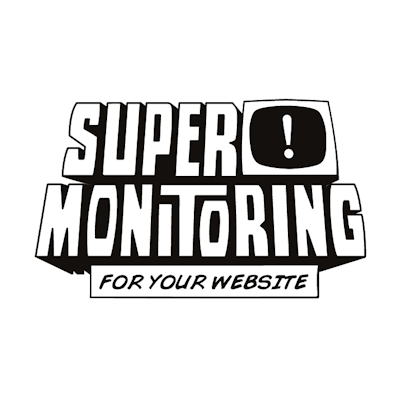 Super Monitoring is another tool to increase customer engagement, yet it's designed specifically for your website. From monitoring to failures detection, Super monitoring will measure your website loading time (it shouldn't exceed 2-3 seconds), test your forms, check your files and notify you immediately when an error is detected.
Attracting users to your website is not a piece of cake, retaining them on your website, directing to other pages and reducing bounce rate requires even more endeavors. And imagine a visitor is on your website, wants to fill in a form or download a file but – unpleasant surprise – they can't take action because of technical issues.
So don't let http errors or malfunctioning of your contact/registration forms make your visitors feel disappointed from you and look for alternatives. Like authors and entrepreneurs claim, "Domain names and websites are internet real estate" and "Website promotes you 24/7: No employee will do that."
Take care of your website so it serves your business goals even when you are on a vocation.
3. Sociality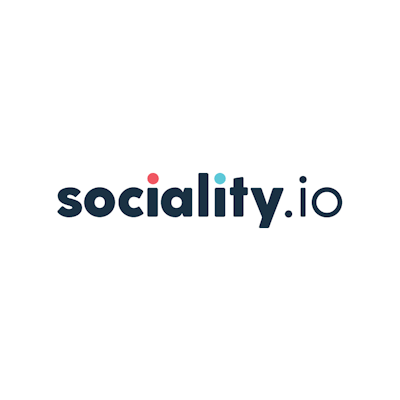 Sociality comes next in our list as an all-in-one social media management platform. Say you get hundreds of messages and comments from LinkedIn, Facebook, Twitter and post regularly on your accounts but every time you need to switch from one channel to another. That not only costs you additional time but also makes your followers wait longer for your response. Or if you don't find a few minutes at all to share your new blog post on one platform, you lose potential views and traffic.
With this tool you can gather all the data in one place, optimize your workload and say No to waste of time. Besides that, you will not do manually the job that can easily be automated. Bonus news is that here you can create response templates, prepare reports and analyze your competitors' activities too.
Jeff Ragovin, a chief growth officer says: "Brands that ignore social media…will die. It's that simple." Don't ignore the lasting trends of digital marketing and leverage a tool that facilitates your activities on the top digital platforms.
4. Hello Bar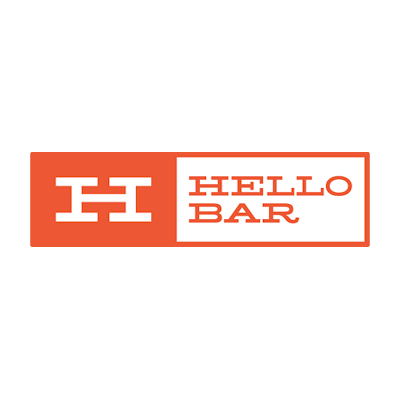 Hello Bar's solution to increase user engagement on website is to help you create popups and collect emails from your visitors. You might say that popups are annoying and don't work? Look at Jeff Bullas's example who is a famous blogger, marketing influencer and social media specialist. You see a popup on his website and he invites you to download a guide to grow your web traffic. And this example is only the beginning!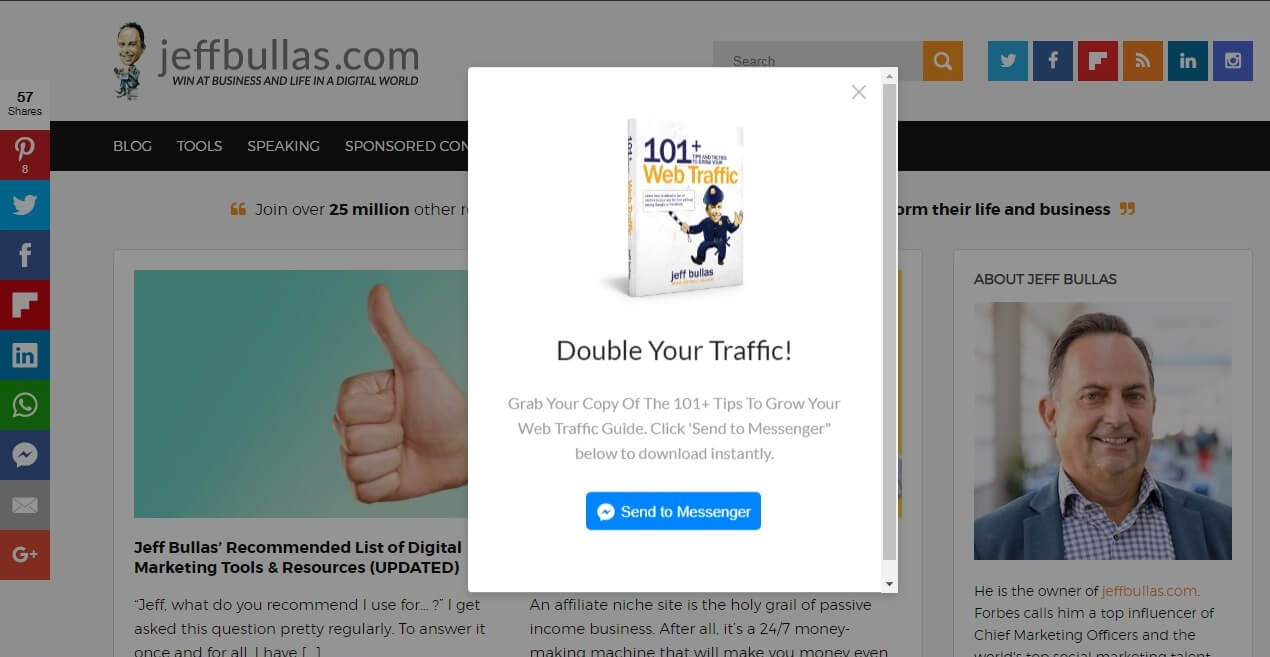 Fitsmallbusiness even promotes software with a popup as the website's audience matches with Freshdesk's audience – the target is small businesses!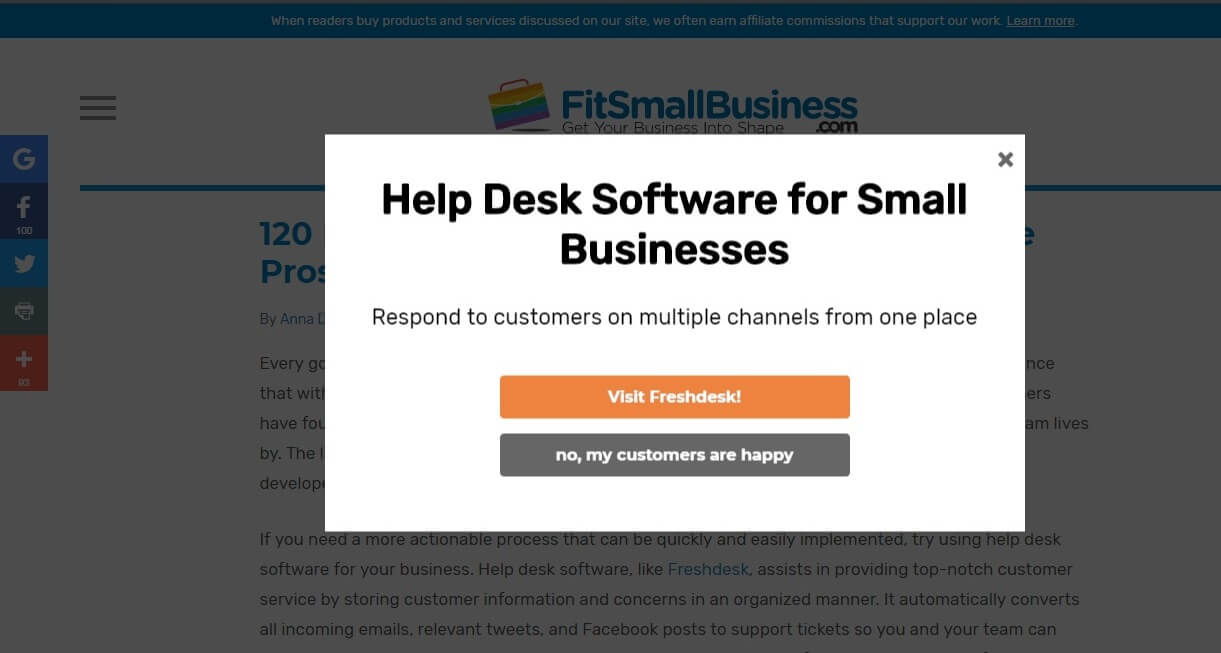 So the question is simply not to overload your pages with popups. Instead, make relevant offers with them when the visitor wants to leave your website or if he/she has stayed on your site for more than X seconds.
The surprise is that Hello Bar offers free forever plan for starters who will be able to show up to 10 popups to 5000 visitors per month and collect an unlimited number of subscribers.
And regarding emails… That's probably the most important element of personal information visitors provide. You can implement both lead nurturing and customer retention strategies once that precious data is shared with you. Notifying your customers about your new blog posts and sending them special offers via email is a good way to remind them about your company. And, of course, keep your communication active and useful.
5. Intercom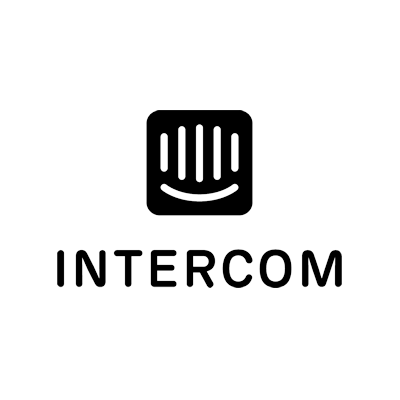 Intercom is a messaging platform that allows you to communicate with your potential and existing customers, reply to messages received from your website, social networks or via email. All requests in one place.
Let's confess that direct conversation is what you actually strive to achieve. Social likes, shares, and comments are valuable but you wait when your followers and visitors will take the desired action – contact you for more detailed information or ask you to solve a minor problem. And using an advanced messaging platform like Intercom will help you regardless of what communication channel your audience prefers.
Even if we don't look at statistics and consider how we and our friends behave, we will notice that we prefer online communication over face-to-face conversation or phone call.
According to statistics by Nextiva, 57% of customers will contact companies via digital media such as email or social media rather than use voice-based customer support. And you should not only provide multichannel customer care but make that process effective for you and fast for your prospects.
6. SurveyMonkey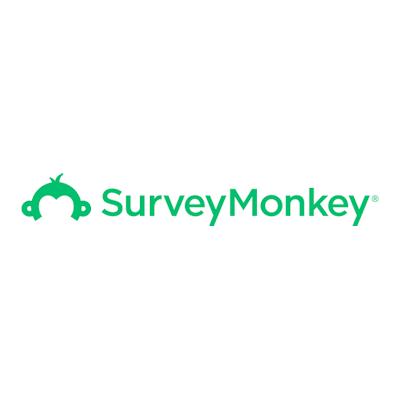 SurveyMonkey is replacing Google Forms – you have the opportunity to create surveys, polls, and quizzes for free, include up to 10 questions and collect up to 100 responses.
Asking for customer feedback, entertaining your followers with intellectual questions, organizing online contests and conducting your own surveys to shape statistics… Do you see in how many ways you can increase online engagement with a single tool? And this applies to all types of businesses, no matter the size or the niche.
Quizzes and surveys are considered interactive content. Let's see what the statistics show. According to Leadquizzes, 81% of respondents agree that interactive content grabs attention more effectively and 70% of marketers say interactive content is effective at converting site visitors. So what's your next survey about?
We hope that our article will help you improve your relations with your audience as these tools can be used to improve engagement from several aspects. If you already use one of these tools or prefer other ones, share your experience and let us know how you like them.
---
About the Author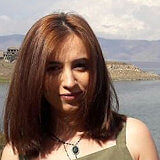 Sirarpi Sahakyan is a digital marketing specialist, passionate about customer engagement. She constantly tests out various tools and writes about the ones she prefers. Has proven experience both as a content writer and an inbound marketing specialist. Going to the gym and hiking boost her creativity and productivity.
Get notified about our new posts
By submitting this form I accept the
Privacy Policy
and I agree to receive blog-related information from Super Monitoring.
One comment:
Hasan:

Thanks for the article, I like it.
I think nowadays, the best way to distinguishing from your competitors is focusing on more to engage better with your customers.

July 27th, 2019 at 4:07 am