18 Tools to Accelerate the Growth of Your Business
Growth in business is a result of investment into the right processes, decisions, and resources. It requires scaling not just demand, but other parts of your business too, like talent, operational capacities, sales and customer service systems, engineering, etc.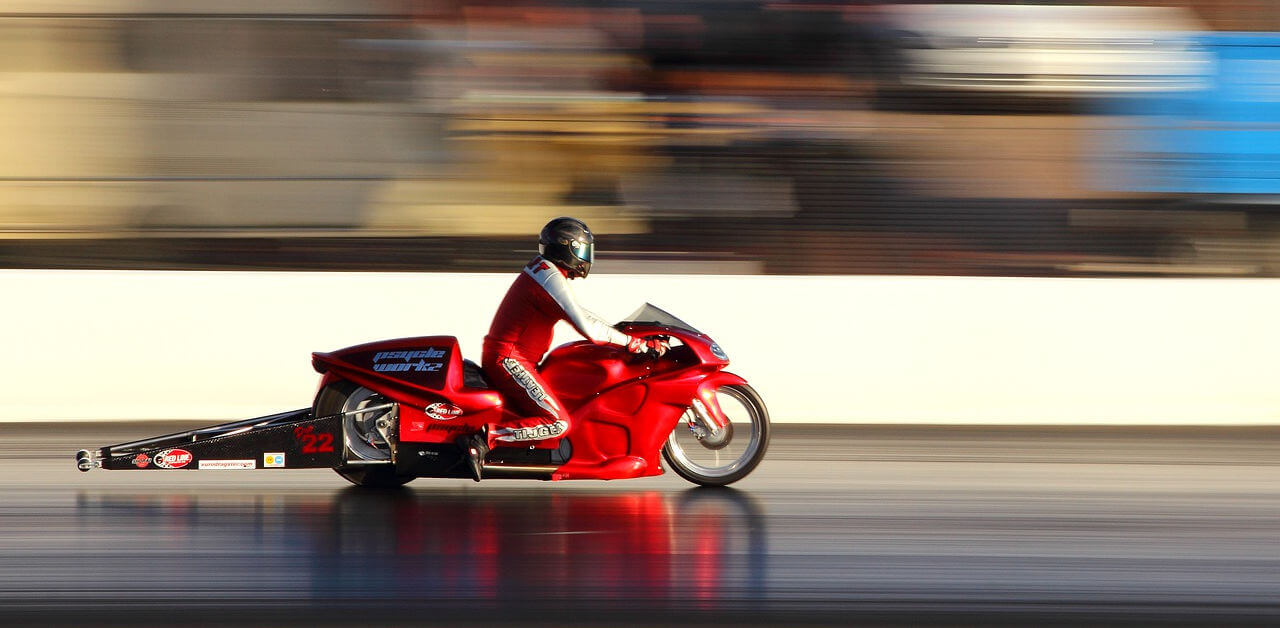 With the advancement and adoption of computer systems, software products make for great tools to fuel your growth. Software tools are often cost-effective and can be accessed from a variety of devices to operate and manage business processes that help you grow. These tools also scale easily, with no costly overheads on increasing capacity and usage – since they mostly run off cloud systems.
So, throughout this article, we'll list out all the tools you need to manage and accelerate your business' growth. We'll also share benefits, prices, and key features to help you make better choices while deciding between these tools. Let's proceed.
18 Tools to Accelerate the Growth of Your Business
1. NetHunt CRM — automate sales and marketing operations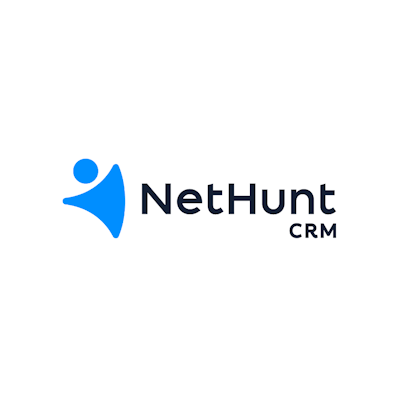 NetHunt CRM is a sales automation tool built inside Gmail. It helps businesses of all sizes capture, store, and manage their customer data. It's a growth platform that automates sales and marketing workflows including CRM records data enrichment from web forms, setting up drip campaigns to nurture leads based on custom triggers, automated linking of email conversations and chat messages to client profiles, and more to set up the system and watch the sales rolling in.
Key benefits:
Native-like integration with Gmail and other Google Workspace apps
LinkedIn integration to automate LinkedIn lead generation
Advanced functionality for email marketing
Customization to set up the tool according to your business processes and workflows
Alignment of sales and marketing for mutual accountability
Starting price: $24/month
2. Mailshake — scale your outbound sales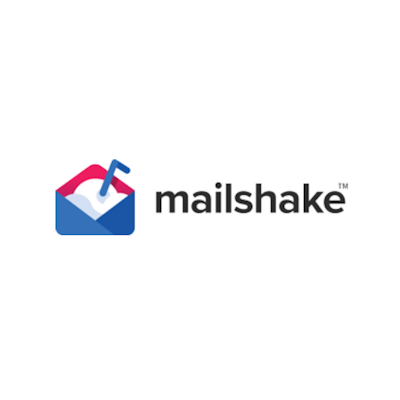 Mailshake is a sales engagement platform that helps salespeople create highly personalized outreach cadences using email, social, and phone. With Mailshake, you can upload a list of prospects with personalization fields like name, links to social profiles, phone numbers, and even fully personalized sentences and paragraphs.
Key benefits:
Lead Catcher — Send personalized cold emails at scale
Phone Dialer — Engage with prospects via phone
Split Testing — Identity what is working best by testing multiple versions of your outreach emails
Social Outreach — Engaging everywhere your leads are with multi-touch outreach
Manage it all in one sequence, on one dashboard
Starting price: $59/user/month
3. Better Proposals — manage proposals and payments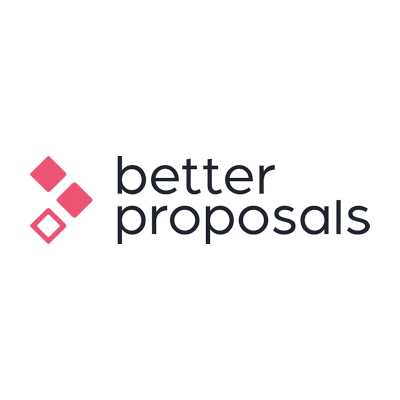 Better Proposals is proposal software that lets you create, send and manage business proposals with ease. Create stunning proposals that convert in 15 minutes instead of hours and impress your clients. Let your clients sign and pay immediately from the proposal.
Key benefits:
Web-based, mobile-optimized proposals
100+ proposal templates, 40+ integrations
Proposal editor with a content library
Clients can sign and pay within the proposal
Proposal analytics
Starting price: $19/user/month
4. Prospero — send out quick proposals and close earlier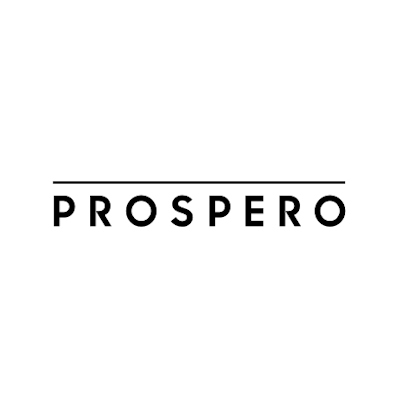 Prospero is a user-friendly proposal generator software that gives you the power to create attention-grabbing proposals in minutes. It helps businesses send out error-free proposals using Prospero's long list of customizable templates. You can also integrate your proposals with third-party apps to achieve seamless payments, invoicing, and other relevant business transactions.
Key benefits:
User-friendly interface and beautiful proposal templates
Access to real-time analytics
A built-in digital signature feature
Generate invoices for clients and get paid faster using third-party platforms
Starting price: $8/month
5. SE Ranking — 360° SEO analysis of your website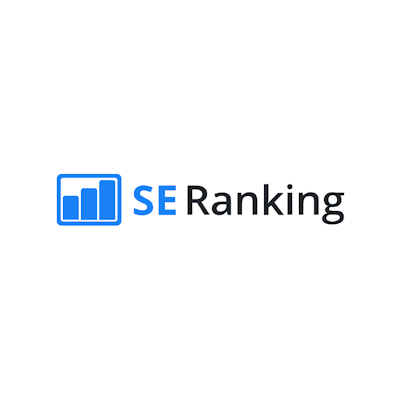 SE Ranking is an all-included SEO software that offers all SEO tools needed to successfully complete online marketing projects. The software provides a complete set of tools for keyword position tracking and keyword research, website audit, competitor analysis, keyword suggestion and grouping, backlink monitoring, automated professional reporting, and much more.
Key benefits:
Precise mobile and desktop rankings at any location in the world
Powerful reporting tool
User-friendly interface
Keep All SEO Data in your pocket
Starting price: $39/month
6. User.com — scale inbound and omnichannel marketing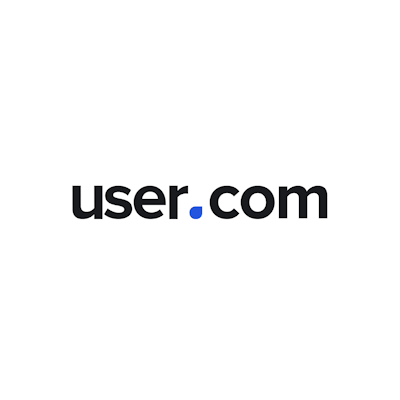 User.com is an automation platform for marketing, sales, and support teams, helping them turn each visitor into happy customers. It covers a long list of capabilities and features, including Email Marketing, Call Center and SMS systems, Analytics, Calendar scheduling, and more. Most of these are centered around helping you personalize and targeting Marketing communications at scale.
Key benefits:
Visitor tracking to get all the page visits and actions they take
Use the platform as the home for your user data, and export it anywhere you wish
Send out your campaigns with a broad range of channels, email, SMS, push, popups and more
Automatic sales funnels
Starting price: $49 & $249
7. Poptin — boost website conversions and revenues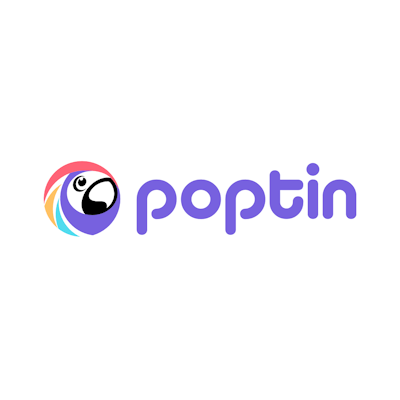 Poptin is a no-code popup builder specially designed to help businesses convert more website visitors into leads, subscribers, and customers. It has a user-friendly editor and a bunch of highly-responsive templates, allowing users to come up with engaging designs in minutes. By using Poptin and its advanced features, you can speed up website conversions, engage with more customers, increase email signups, and recover potential sales.
Key benefits:
Rescue abandoned carts and boost sales with exit-intent technology
Create popups and forms easily by utilizing Poptin's 40+ premade templates
Reach the right customers at the right time with smart triggers and accurate targeting rules
Integrate with your favorite CRM and email platforms such as MailChimp, Salesforce, Zoho CRM, ActiveCampaign, Zapier, Pipedrive, Hubspot, Klaviyo, and more
Starting price: $19/month
8. CandyBar — increase customer loyalty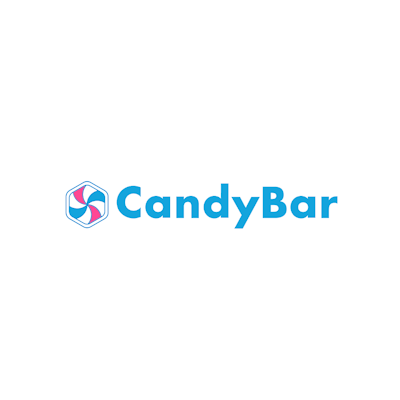 CandyBar provides a digital punch card so small business owners and brick-and-mortar stores can have their own customer loyalty program. Instead of a paper card, CandyBar lives in an SMS on your customers' phones so they won't lose it (you can do cool things like notifications and interactions), giving it all the advantages of a digital loyalty program.
Key benefits:
Easy to use both for merchants and customers
Fully digital, no paper loyalty card required
Customer insights for improved performance
Instant reviews from customers
Effortless rewards redemption that makes customers keep coming back
Starting price: $45
9. Botsify — automate responses to customer queries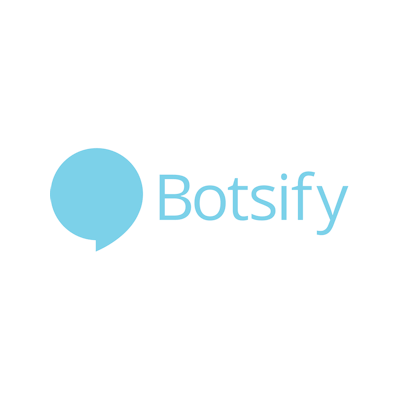 Botsify is a fully managed chatbot platform for social channels like websites, Facebook, WhatsApp and SMS. It helps you create automated chatbots and integrate without any coding knowledge. Botsify will help you increase sales and reduce customer support costs by empowering you to save responses from users to a form.
Key benefits:
The ability to take over bots on customer chat sessions were needed
Chats can be kept multilingual without additional setup
Bots can be trained to chat better based on human interaction
Automatically reply to queries across all communication channels
Starting price: $49
10. Clever Ads — increase traffic and reach using search ads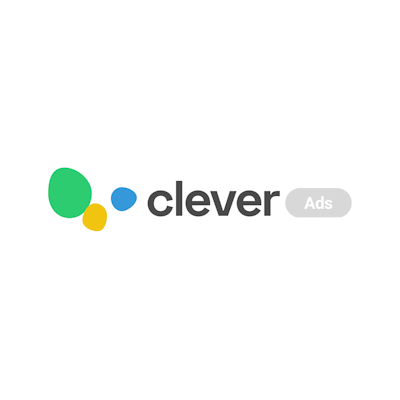 Clever Ads is a suite of free tools designed to help any business advertise on Google. It integrates with your Google Ads account and helps you run advertising campaigns on Google's ad network. Tools and services that are part of the free bundle of tools include an Ads creator, Ads Auditor, Keywords planner, Ads Translator, and more.
Key benefits:
Automatically generates Search and Display ads from scratch
Helps advertisers keep optimizing their campaigns and avoid wasting money unnecessarily
Designs campaigns that actually convert by attracting the right people with the right keywords
Automatically generates banner ads for your display campaigns
Starting price: custom
11. Finteza — analyze and optimize your ad campaigns
Finteza is an advanced web analytics tool that helps digital marketers get a detailed analysis of all their marketing data and maximize conversions from the top to the bottom of their funnel. With the user-friendly interactive interface, the tool delivers in-depth user statistics captured and analyzed in real-time at your fingertips.
Key benefits:
Build powerful conversion funnels
Check the Quality of Your Website Traffic
Optimize Your Advertising Efforts
Conversion tracking
Build detailed e-Commerce reports
Starting price: $12.5
12. Beaconstac — improve customer experience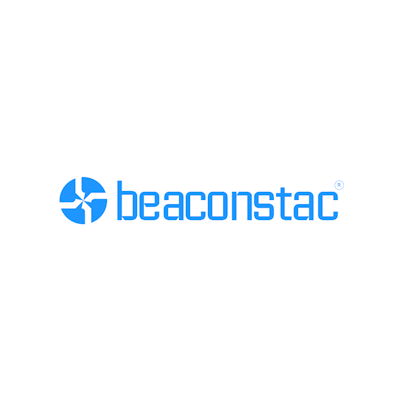 Beaconstac's QR Code Generator is a free online tool that lets anyone create QR Codes in under 5 minutes to connect the physical and digital world seamlessly. With numerous customization options, QR Codes can be aligned with the branding. A paid subscription allows you to create dynamic QR Codes that are editable, trackable, and reusable on a secure SOC-2 compliant dashboard.
Key benefits:
Track and measure QR Code campaigns in real-time
Online retargeting on Facebook and Google
Multilingual QR Codes to cater to a global audience
Easy to manage a no-code platform
Starting price: $5/month
13. PlayPlay — improve prospect and lead engagement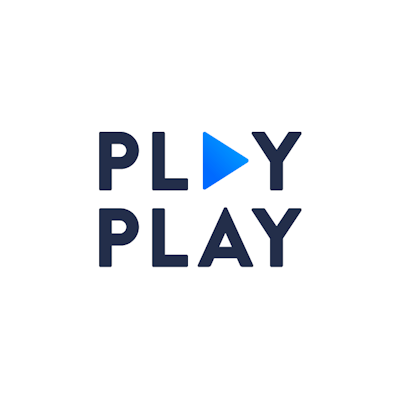 PlayPlay is the simplest online video maker for startups, but not limited to. With PlayPlay, marketing and communication professionals can create stories, interviews, ads, and much more – in minutes. It helps you create engaging videos for social media, highlight internal initiatives and employee projects, and build your employer brand.
Key benefits:
Easily create videos online
No complex video editing experience needed
Use ready-made professional templates or create your own
Add your company branding to videos
Millions of free stock photos and videos available
Starting price: €160/month
14. ProProfs — streamline to scale your customer support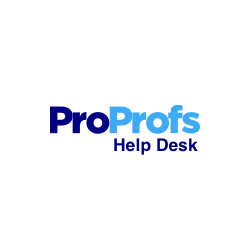 ProProfs Helpdesk allows your team to manage a higher volume of customer requests and queries. You can interact with customers in real-time and assist them in making the right purchase decisions. Moreover, with collaboration features like internal notes and parent-child ticketing, your customer service team is better positioned to create a loyal customer base.
Key benefits:
Merge all support email accounts into a single, shared Inbox
Share and receive automated alerts, notifications, and updates
Respond faster with canned responses
Resolve common customer issues with a self-service knowledge base
Measure performance and customer satisfaction with insightful reports and surveys
Starting price: $10/user/month
15. Markup Hero — improve remote productivity and communications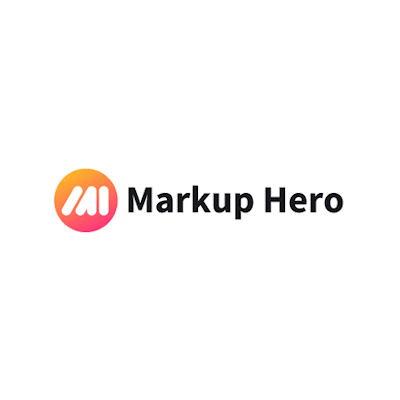 Markup Hero is a file annotation and screenshot tool made to increase productivity and improve communication. It helps you to capture ideas, communicate clearly your message on images, PDFs and save time. All you need without the bloat. Made for Mac, Windows, Linux, Chrome and Mobile Web.
Key benefits:
Always editable markups
Unlimited storage and bandwidth
Works on any device
Multi-page markups and PDF's
Organize with collections/tags
Starting price: $5/month
16. Time Doctor — boost and track team productivity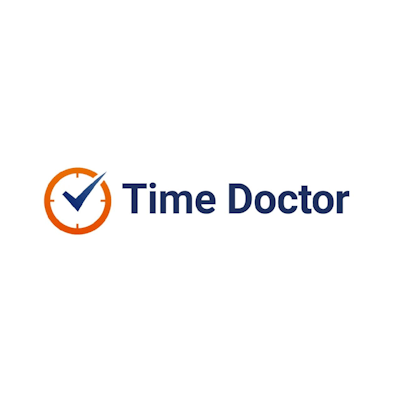 Time Doctor is an employee productivity tool. Your employees can keep track of time spent on each task, each project and each client. It comes with a distraction management feature that allows you and your employees to focus on critical tasks. This feature nudges when you seem to be distracted by unproductive sites and apps.
Key benefits:
Tracks time spent at work
Helps you manage your work hours effectively
Promotes distraction management
Contains an inbuilt payroll module
Generates dashboard reports for productivity
Screen monitoring and chat monitoring features
Starting price: $9.99
17. Spendesk — streamline and track expenses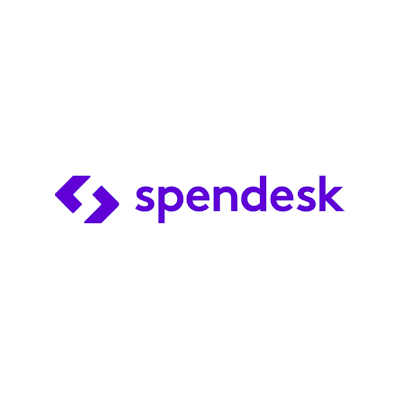 Spendesk is an all-in-one smart spend management stack for both finance teams and employees. You can take control of all spending with company cards, expense reimbursements, invoice management and automated accounting — all in one place.
Key benefits:
Reduce unnecessary spend with real-time insights into every penny spent with 100% visibility
Save hours on repetitive reconciliation and bookkeeping tasks using automated accounting
Get a streamlined, smooth spend request and approval process without blocking employees
Enable faster purchasing and give every employee access to the funds they need in a safe and secure manner using virtual and physical cards
Starting price: €160/month
18. 360Learning — upskill and improve talent standards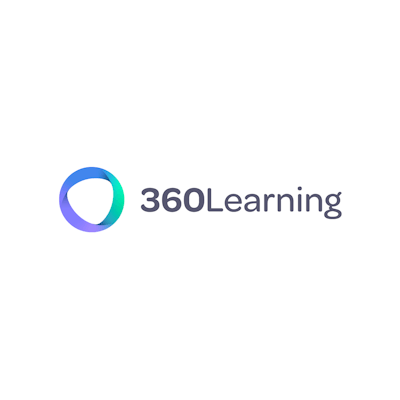 360Learning empowers learning and development teams to drive growth through collaborative learning. The learning platform combines collaborative tools with the power of an LMS, enabling high-growth companies to unlock learning based on collective expertise instead of top-down knowledge.
Key benefits:
Shorter course creation time and cost compared to a traditional LMS
Courses can be created by anyone at your company as opposed to being bottle

necked by L&D/HR

Employees complete more courses on average compared to other learning platforms
Create a collaborative learning environment where employees can share knowledge and learn together
Self-guided learning at each employee's own pace
Starting price: $8/user/month
Conclusion
As we explored, growth isn't driven by a single function. Investing in good tools also enables your team to perform at their peak without having to burn out while helping create bigger outcomes.
This is ultimately what growth is about, decoupling the outcomes from the amount of time and resources put in, increasing profitability generating more value for everyone involved. Using the tools listed here enables you to do just that, by getting you a step closer to building the thriving organization you envision.
---
About the Author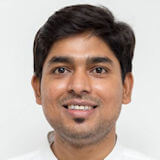 Mehdi Hussen is the digital marketing manager at SalesHandy, a cold email outreach tool. He is passionate about driving organic growth and customer acquisition for startups through data-driven content marketing. He spends his spare time musing about startup growth strategies, sales productivity, and remote work.
Get notified about our new posts
By submitting this form I accept the
Privacy Policy
and I agree to receive blog-related information from Super Monitoring.