6 Essential Tools for Promoting Content on Social Media
Are you looking for ways to promote and optimize your content on Instagram or any other social media? If so, you're in luck! In this guide, we will discuss some of the best marketing tools and tips for promoting your content on social media. By using these tools and techniques, you can reach a larger audience and generate more leads and sales for your business. Let's get started!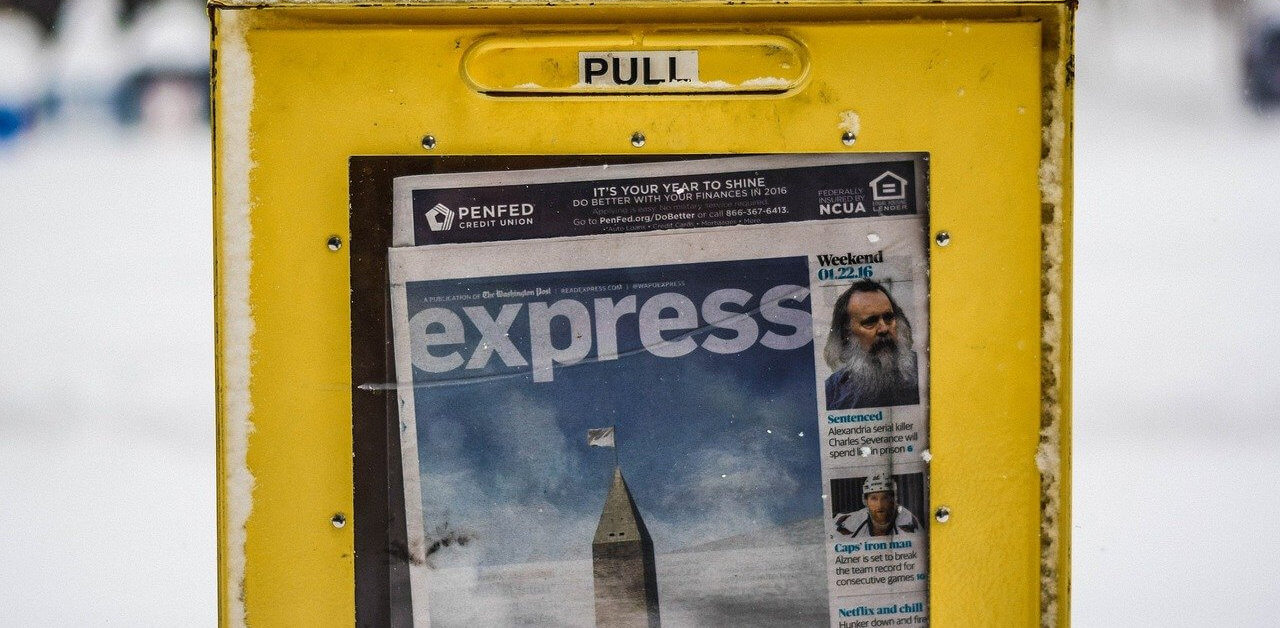 1. Missinglettr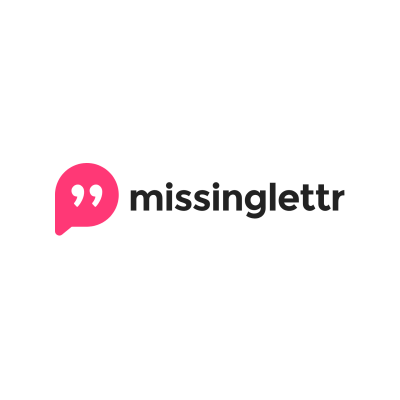 Missinglettr is a social media scheduling tool that helps businesses automate their social media campaigns. With Missinglettr, businesses can connect their RSS feed to the platform and Missinglettr will automatically generate social media content for each new blog post. In addition, Missinglettr provides users with detailed analytics so they can track the performance of their social media campaigns. Overall, Missinglettr is an effective tool for businesses that want to simplify their social media marketing efforts.
For or against?
One of the biggest advantages of Missinglettr is that it frees up your time. Once you've set up your account and connected it to your blog, Missinglettr will automatically create social media posts for your new articles. All you need to do is approve the posts before they're published. This can save you hours every week, which you can then use to focus on other aspects of running your blog. For
$19/month, you'll get access to social media scheduling, analytics, and more.
However, Missinglettr also has a disadvantage. It doesn't offer a lot of customization options, so you may not be able to create posts that perfectly match your brand's voice and style.
2. Movavi Video Editor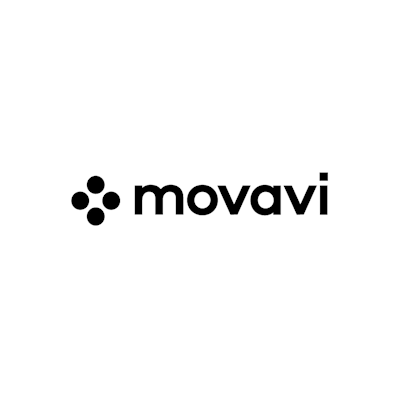 Movavi Video Editor is powerful yet easy-to-use video editing software for Windows and Mac. With it, you can create social media videos in minutes, applying filters, adding titles, cropping and rotating footage, and more. The program also supports a wide range of input and output formats. Plus, with Movavi's patented SuperSpeed technology, you can even edit HD video without compromising quality. And if you're not sure how to get started, Movavi Video Editor also offers a handy step-by-step guide.
The program is available in different versions: Movavi Video Editor Plus for a one-year subscription and Movavi Video Editor Plus for a lifetime license. Prices start at $54.95 for the one-year subscription and go up to $74.95 for the lifetime version. A free trial is also available for download.
For or against?
Movavi Video Editor is powerful yet easy-to-use video editing software that enables you to create professional-looking videos in minutes. The software is available for Windows and Mac, and has a wide range of features that make it perfect for both beginners and experienced users.
One of the most notable features is the ability to create custom titles and graphics, which can add a professional touch to your videos. Movavi also includes a wide range of built-in effects and filters, which can be used to enhance your video or give it a unique style.
However, one of the disadvantages of Movavi is that it does not support 4K resolution, meaning that you will not be able to produce videos with the highest quality. Nevertheless, Movavi Video Editor is an excellent choice for those looking for easy-to-use video editing software with a wide range of features.
3. Biteable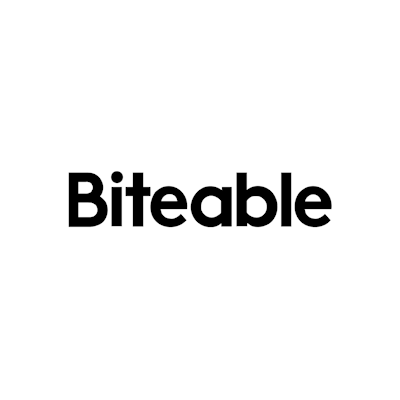 Biteable is the world's simplest video maker. Just select a template, add your text, images, and videos, and hit render. You'll have a beautiful video in minutes, without even needing to sign up for an account. Best of all, Biteable is free to use (basic features). You can create as many videos as you like, without ever having to pay a dime.
It's available for individuals and small businesses at reasonable rates, with bills beginning at $99 per month for Pro version. And for teams who need to collaborate on projects, there's a special Teams version priced at $329 per month.
For or against?
There are both pros and cons to using Biteable. On the positive side, the platform is extremely easy to use, even for those with no prior video editing experience. The wide range of templates and assets means that you can create a professional-looking video in just minutes. And, because Biteable is cloud-based, you can access your projects from any device, making it easy to work on the go.
On the downside, Biteable can be expensive, particularly if you need to use premium templates or assets. Some users have also found the platform to be buggy and unreliable. Overall, Biteable is a great option for those looking for an easy-to-use video editing platform, but it may not be the best choice for everyone.
4. Buzzsumo
Buzzsumo is a content analysis tool that allows users to see the most popular content on the web. Users can search for specific topics, domains, or URLs to see what content is being shared the most. Buzzsumo also allows users to track their competitors to see what content is performing well for them. In addition, users can analysis their own content to see which pieces are being shared the most and make changes accordingly. Overall, Buzzsumo is a powerful tool that can be used to improve content strategy and make sure that the right pieces are
being seen by the right people.
Buzzsumo offers a variety of plans to suit the needs of any user, from those just starting out to those who need the most comprehensive data available.
The free plan provides access to the most essential features, including the ability to search for content, see the share count for each piece of content, and view basic metrics such as link counts and retweet counts.
The Pro plan adds more advanced features, such as the ability to see who is sharing your content, track competitor content, and receive weekly reports.
The Plus plan provides even more data and analysis, including historical data going back up to two years, unlimited competitor tracking, and custom reports.
For users who need the absolute most comprehensive data available, Buzzsumo offers the Large plan, which includes all of the features of the Plus plan plus advanced export options and priority customer support. No matter what your needs are, Buzzsumo has a plan that will fit you.
For or against?
There are some drawbacks to using Buzzsumo. First of all, it can be expensive. A monthly subscription can cost upwards of $200, which may not be feasible for small businesses or startups. Additionally, Buzzsumo only tracks social media engagement, so it doesn't give you a full picture of how your content is performing. Finally, some users have complained that the data provided by Buzzsumo isn't always accurate. Overall, Buzzsumo is a valuable tool for content marketers, but it has its limitations.
5. Buffer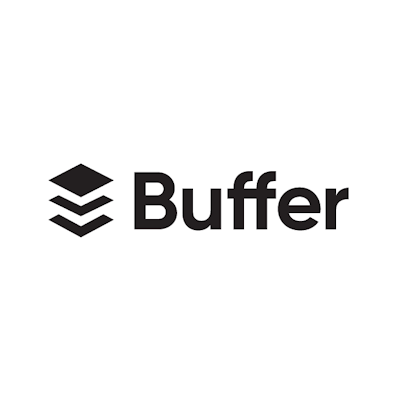 Buffer is a social media management tool that enables users to schedule posts and track their performance. The tool also provides insights into the best times to post, which can help users to maximize engagement.
Buffer offers a free plan for individuals as well:
Essentials – $5/month per channel
Team – $10/month per channel
Agency – $100/month for 100 channels
The paid plans include additional features such as team collaboration and reporting. Overall, Buffer is an effective tool for managing social media accounts and optimizing engagement. The free plan is sufficient for many individuals, but the paid plans offer more robust features that may be worth the investment for businesses.
For or against?
In the past, social media was all about building relationships and connecting with friends and family. However, with the advent of automated tools like Buffer, that personal touch is being lost. Buffer allows users to schedule posts in advance and then automatically publishes them at a predetermined time. This might be convenient for some people, but it also takes away the spontaneity and personal
connection that made social media so special in the first place. In addition, because Buffer pulls content from various sources, it can create a very impersonal and even robotic feeling feed. As a result, many people are beginning to question whether automated tools like Buffer are really worth the hassle.
6. MeetEdgar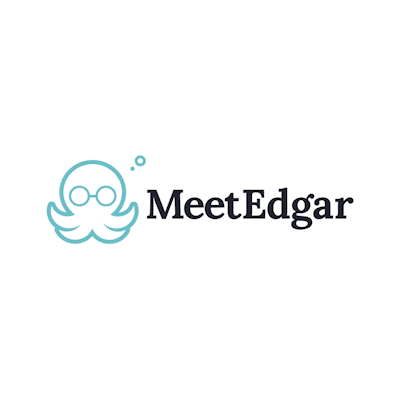 MeetEdgar is a social media management tool that helps businesses to automate their posts and content. The pricing plans are based on the number of social media accounts and start at $49/month for up to 10 accounts. With MeetEdgar, businesses can schedule and publish their content, as well as track their performance with analytics. The tool also includes features such as bulk scheduling, team collaboration, and content libraries. Businesses can try out the MeetEdgar platform with a free 14-day trial.
For or Against?
Pros include:
The library is well-designed. It uses the last-in-first-out approach to publish material, and it allows you to create numerous versions of content.
It's simple to keep track of several accounts at the same time.
It's simple to understand and use.
Cons include:
The data is hard to come by. There are no dashboards or other easy ways to monitor how your postings are doing.
Closing words
There are several social media marketing tools that can be used to promote content. Each tool has its own set of features and pricing plans. It is important to choose the right tool for your needs. The six tools discussed in this article are just a few of the many options available. The goal is to identify tools that can help you promote your business, and to invest the time necessary in learning about them.
Don't be hesitant to bring in new social media tools, but don't toss out the old ones just because something new and exciting has arrived. Anyway, we hope that this guide will help you to make a decision and find a tool that is right for you.
---
About the Author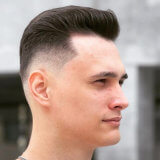 Anthony Wildeno is a copywriter and SEO specialist with five years of experience. His work has been published on some of the most famous blogs in the world, including The Verge, Lifehacker, 24tv.ua and many others. Anthony is a great conversationalist and friend, and loves nature and observing the world around him. He has always found the positive in the negative, and knows how to turn even the most unpleasant situations into a treasure trove of knowledge and experience.
Get notified about our new posts
By submitting this form I accept the
Privacy Policy
and I agree to receive blog-related information from Super Monitoring.