Resultful web push notifications campaigns with PushPushGo
Marketing automation for most people probably regards e-mail marketing. But the newsletter is not the only way to use automatic actions for better timing and personalization. Among them, we can list web push notifications – messages that show up when an Internet user visits browser (not necessarily a particular page). Only one click leads a consumer to a subscription of web push notification, which can be extremely successful compared to other forms. On the market, you'll find a wide range of tools, and in the following article, we'd like to present one of them – PushPushGo.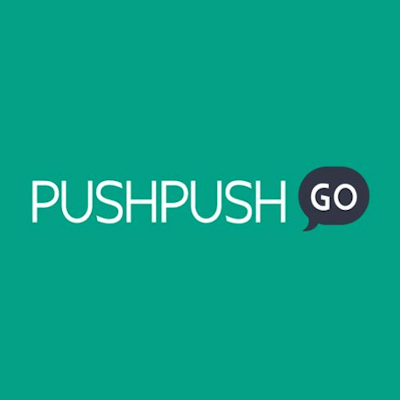 PushPushGo lets you send mass and target campaigns as well as create scenarios. Therefore you'll get the holistic approach on web push notifications and be able to send any kind of campaign. Moreover, you can track and analyze user's behaviors on your site, thanks to this platform. The details are crucial when it comes to online tools so more on that you can read below.
PushPushGo: offers every kind of web push notification you might need
Web push notifications, which you can create in an online tool PushPushGo, can be used in many ways for marketing purposes. For e-commerce, you can use it as a notification about special discounts or abandoned carts. Every company can see its potential when it comes to content distribution, as it's an excellent alternative for e-mail marketing – let's face it, people are already overwhelmed with tons of e-mails. Web push notifications can be your brand's chance to get noticed by its audience. The most advantageous is that the system gathers data regarding website visitors for better targeting. Therefore, you can create campaigns with relevant content and send them to the right group of your customers.
Some of the main features of PushPushGo include:
Mass Web Push Campaigns
Interest-based Segmentation
Behavioral Data-based Segmentation
ABX Campaigns
Domain Notifications
Marketing Automation
Advanced Integrations
Export Subscribers
CSV Exports
Time Zones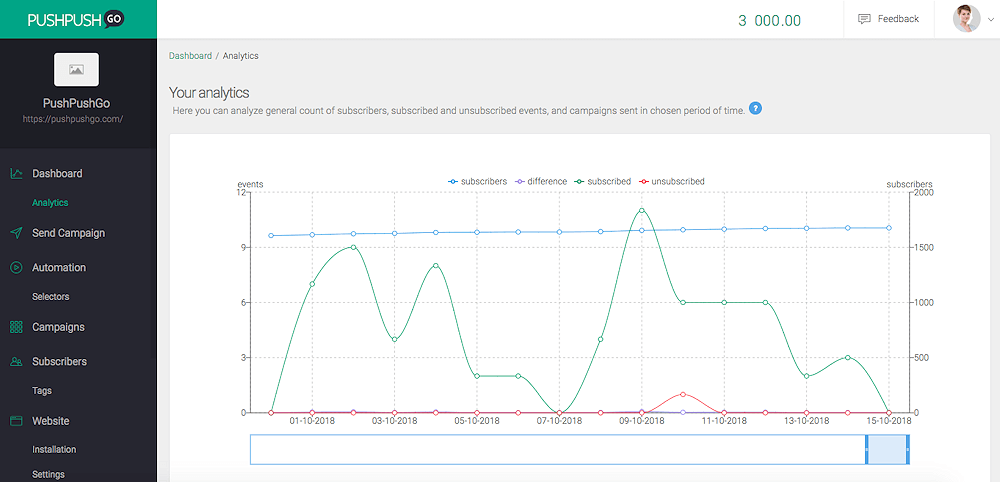 How does it work?
Sign up and start a PushPushGo account.
Paste script on your site (you'll find the code and the instruction on the PushPushGo platform).
Configure a sign-up form (choose creatives and an appealing text to attract your website's visitors).
Create an automation scenario based on your customer's needs and behaviors.
Build a subscriber database.
Send mass or targeted campaigns (compose content and select images, plan campaign and choose your target audience).
Pros & Cons
Pros
intuitive creator with a preview of the notification and the option to send it to yourself,
easy installation on the website,
6 layouts for sign-up form,
customer service at the highest level. Support 24h/7 and a dedicated account manager,
integrated with: MailChimp, GetResponse, Freshmail, Mailer Lite, Mad Mini, Splio,
the possibility of custom integration after contacting PushPushGo team,
GDPR ready.
Cons
only three languages versions: English, Spanish and Polish,
doesn't have a mobile app, although there's a responsive web design for mobile browsers,
PushPushGo doesn't provide a plugin to Shopify (it's integrated with Shoplo though).
Send mass and target push campaigns, create scenarios, track and analyze user behaviors with @PushPushGo pushpushgo.com/ via @supermonitoring
Verdict
PushPushGo provides few types of campaigns, so you can use one tool for all web push notifications you want to send. Moreover, it's essential that it's GDPR ready so no worries about protecting your customers' data. You can try it for 14-days free.
Get notified about our new posts
By submitting this form I accept the
Privacy Policy
and I agree to receive blog-related information from Super Monitoring.