Omnisend – Marketing Automation, Tailor-Made for Ecommerce
There are several excellent email marketing tools and each is best suited for a specific purpose. In Omnisend's case, that purpose is ecommerce marketing. Omnisend might not yet be the staple tool for digital marketing, but its robust features, scalability, and remarkable value for money proves why it should be.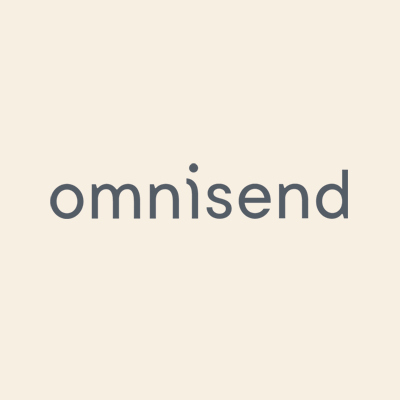 In most respects, Omnisend is comparable to some of the most popular email marketing tools on the market. But when it comes to running full campaigns for ecommerce businesses, this tool goes beyond email marketing to being an all-in-one digital marketing platform. Specifically, it excels in the following features:
Omnichannel Marketing
Omnisend enables you to reach your audiences through a variety of channels. Apart from email, it also allows you to manage SMS and MMS campaigns on the same platform, with the higher tiers even including free SMS credits. Additionally, it integrates incredibly well with Google and Facebook, so you can launch retargeting ads on their various properties, including Instagram, YouTube, and the millions of sites on the Google Ads network.
Omnisend also includes web push capabilities, which prove to be useful in reaching your customers with urgent or time-sensitive information without being too disruptive. By enabling your brand to be omnipresent, Omnisend allows your marketing campaigns to be more effective and, consequently, drive more revenue.
List Building
Every omnichannel campaign starts with gathering customer data. The more customer data you have, the more powerful your marketing efforts can be. So, it's awesome to see Omnisend treat data capture as part of their core features. While most other tools focus on what to do once you've collected your list of subscribers, Omnisend understands that the process of converting visitors into subscribers is just as important as the rest of your campaign.
Admittedly, a handful of the email marketing software already offer sign-up forms and landing page templates. However, Omnisend offers various tools to maximize list growth. Apart from easily customizable landing pages, subtle sign-up boxes, and your standard sign-up forms, it has smart pop-ups that appear only for targeted audiences. Plus, it has interactive forms that gamify the sign-up experience and, consequently, boost conversions.
Segmentation
With personalization becoming increasingly critical in providing delightful customer experiences and ultimately driving sales, targeting and segmentation has become one of the most crucial aspects of any ecommerce marketing tool. With detailed targeting, you're able to reach your audiences with more relevant messages and achieve better engagement rates that lead to better sales.
Apart from your standard demographic segmentation capabilities, Omnisend allows you to create flexible segments based on a variety of factors. That includes shopping behavior and past interactions with your brand. So, for example, you can target audiences who have spent a certain amount within a particular time period and purchased items from specific categories. That level of personalization combined with its omnichannel capabilities makes Omnisend an incredibly potent weapon in your digital marketing arsenal.
Content Editor
Email templates are a standard feature in all email marketing platforms. Omnisend, of course, provides professionally designed and easily customizable templates. But it also goes beyond the basics by offering a variety of pre-built content developed with the ecommerce customer in mind.
Even with the free tier, Omnisend users can easily include products as well as discount coupon codes in their messages. You'll also have access to a powerful image editor to allow for even better designs. Nevertheless, the real value comes with any of the paid packages. Among the most useful features for ecommerce businesses are the Product Recommender (automatically includes new products or bestsellers) and Product Picker (select products to include in your email while browsing your own store).
Marketing Automation
Omnisend's impressive marketing automation features allow you to send timely and relevant messages through multiple channels across the entire customer journey. It comes with pre-built workflows that cover the most obvious requirements of an ecommerce business: welcoming subscribers, recovering abandoned products or shopping carts, confirming orders and shipment details, etc. Nevertheless, it also has a code-free editor that allows you to create automation workflows specifically for your business.
With Omnisend, automated workflows aren't just sets of triggered messages but a means to maximize the effectiveness of a highly targeted omnichannel campaign with very little effort. Plus, it allows you to personalize your messages and workflows in great detail, easily perform A/B testing, and keep track of every workflow's performance so you can achieve increasingly remarkable results.
Platform Integration
Any email marketing tool worth mentioning would provide native integrations with at least the most popular marketing tools and ecommerce platforms. Omnisend doesn't disappoint in this regard as it integrates seamlessly with dozens of the most popular web apps and services. Unsurprisingly, it is most commonly used alongside ecommerce platforms like Shopify, Shopify Plus, BigCommerce, WooCommerce, and Magento. It also works well with useful tools like AfterShip, LoyaltyLion, and Zapier.
Reporting
Reports are crucial to monitoring your campaign's performance and evaluating your results so you can identify ways in which you can improve. Omnisend provides detailed reports with actionable insights to help you boost the effectiveness of your campaigns and ultimately drive more sales. Plus, you can gain insights in real time since data is refreshed and included in reports every five seconds.
Omnisend enables you to maximize the value of your data since you can get the information you need to make critical business decisions at a glance. Apart from campaign results that show you deliverability, click-through, and read rates, Omnisend provides sales reports that show just how much business you've gained in exchange for your marketing spend. You also have access to comprehensive reports on the growth of your subscriber list, the effectiveness of your email capture tools, and the performance of every automation workflow. Depending on your tier, you might also have access to advanced reporting features, per-segment reports, and a live view of your store visitors. Having all that data within reach opens up practically infinite possibilities for boosting sales and enhancing your customers' experiences.
Pricing
Omnisend is by no means the cheapest but will challenge any of the other most recognized names in email marketing in terms of value for money. Pricing is based on the number of subscribers you have, so your costs grow only as your business grows. For an active ecommerce campaign with 10,000 subscribers, for example, Omnisend's Standard plan would cost $102 per month. However, the Pro plan offers the best value at $210, which would give you full access to all premium features, 156,000 monthly email sends, and $210 in free SMS credits (equivalent to about 14,000 text messages within the US).
Wrapping up
Other tools undeniably do email marketing incredibly well. But while most have been keen on perfecting email marketing tactics, Omnisend has gone beyond by covering everything you might need to set up, manage, and maintain an entire ecommerce marketing strategy. Sure, there might be simpler tools available for novice marketers. However, Omnisend proves to be an excellent choice for well-established ecommerce businesses and those looking for a robust platform that can scale up along with their own growth.
---
About the Author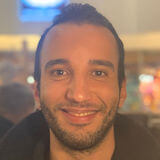 Marouane El Baghati is an SEO specialist at Omnisend – a marketing automation platform for e-commerce. Preferred hobbies apart from blogging are reading about philosophy, latest trends in e-commerce and technological innovation news.
Get notified about our new posts
By submitting this form I accept the
Privacy Policy
and I agree to receive blog-related information from Super Monitoring.