LeadDelta – LinkedIn CRM for Managing your Network
LinkedIn is the world's largest professional network with more than 830 million users around the world. It was founded in 2003 with career development in mind, but since then it has evolved into a great place to network, generate leads, grow your business and build your brand whether you are a business owner, employee, manager, investor, recruiter…
Today LinkedIn's greatest strength is its huge network of professionals in every industry imaginable. They are all on LinkedIn to meet new people, develop relationships and gain value from networking. But here lies a new problem.
Every LinkedIn user gets a limit of 30,000 connections and that's a huge number of people, but how can you network effectively with such a huge network? LinkedIn's own networking tools aren't suited to manage so many people, so this is where the idea of LeadDelta came to be.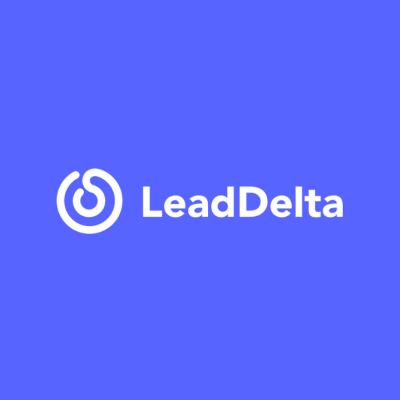 What is LeadDelta
LeadDelta is a LinkedIn chrome extension that helps you organize your 1st-degree connections in a CRM-like view. It helps you keep track of important contacts and conversations and makes it easy to extract value from your network.
The idea is based on productive networking and relationship building. The whole design is distraction-free and lets you create your own workflow for networking. With features such as tags and the inbox, you can easily keep track of your contacts and always stay up to date with them, and with integrations, you can further customize your workflow and save even more time.
Features
Let's take a look at LeadDelta's most important features.
CRM view of your network
LeadDelta's connections tab gives you a preview of all of your connections and the information about them such as company, headline, language, location… All of this information you can customize, so if you don't want to see something you can leave it out of the preview. There is also some special information like the last time you messaged the person and if they responded. And by clicking on a connection in the CRM view a sidebar pops up giving you a better look at the connection.
This view gives you the option of selecting multiple connections and using other LeadDelta features on them such as tags. You can also select multiple people and use the mass unfollow/disconnect feature to save yourself time on unfollowing and disconnecting with connections.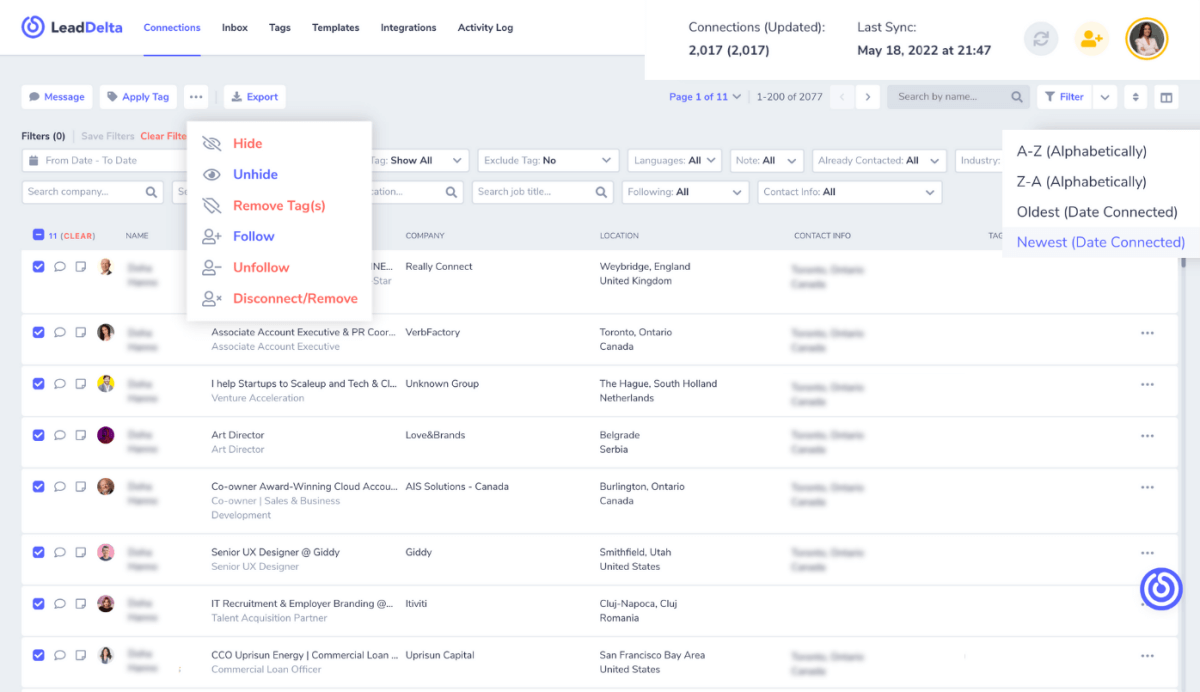 Tags and notes
LeadDelta gives you the power to manage your network the way you want. With the LinkedIn Tags feature you can assign custom labels to any one of your connections which you can later use to filter those connections in the CRM interface or the smart inbox. You can assign multiple tags to a single connection. One of the creative ways of using this feature besides keeping track of different groups of people is creating your own pipelines, so you could for example drive your sales or recruitment pipelines entirely through LeadDelta without the need for an external CRM. If paired with Zapier you can create custom events triggered when adding tags to connections that activate an event.
Besides tags, the notes feature lets you take notes on every connection, so if you talked about something or you just want a reminder you can write it in the notes.
Advanced filters
With advanced filters, you can easily find the exact people you want in your network. You can filter your network by industry, company, location, job title, or even the period when you connected with them… and you can combine these filters to really hone in on the person or group of people you are looking for. There are also a few special filters like the last messaged filter which shows you all the people you messaged in a certain period, and if the biggest use of filters is filtering by the custom tags that you assigned to people.
One of the great things about advanced filters is that you can save them for later use, so if you have a few groups of people, you are always going back to you can just save the filter preset and use it another time.
Smart Inbox
The smart inbox is a great feature that saves you a ton of time while chatting with people. You can start your favorite conversation and pin the most important ones to the top of the inbox so you never lose them. To see it in action, take a look at this page.
While in the inbox you can filter your conversations by tags so finding conversations becomes much easier and you can add tags on the fly while talking to the person. There's also an option of searching for specific messages. And while talking you can always check all the information about the person on the sidebar and use your own custom message templates for any messages you use constantly, and yes you can select up to 25 people to send an automated message to.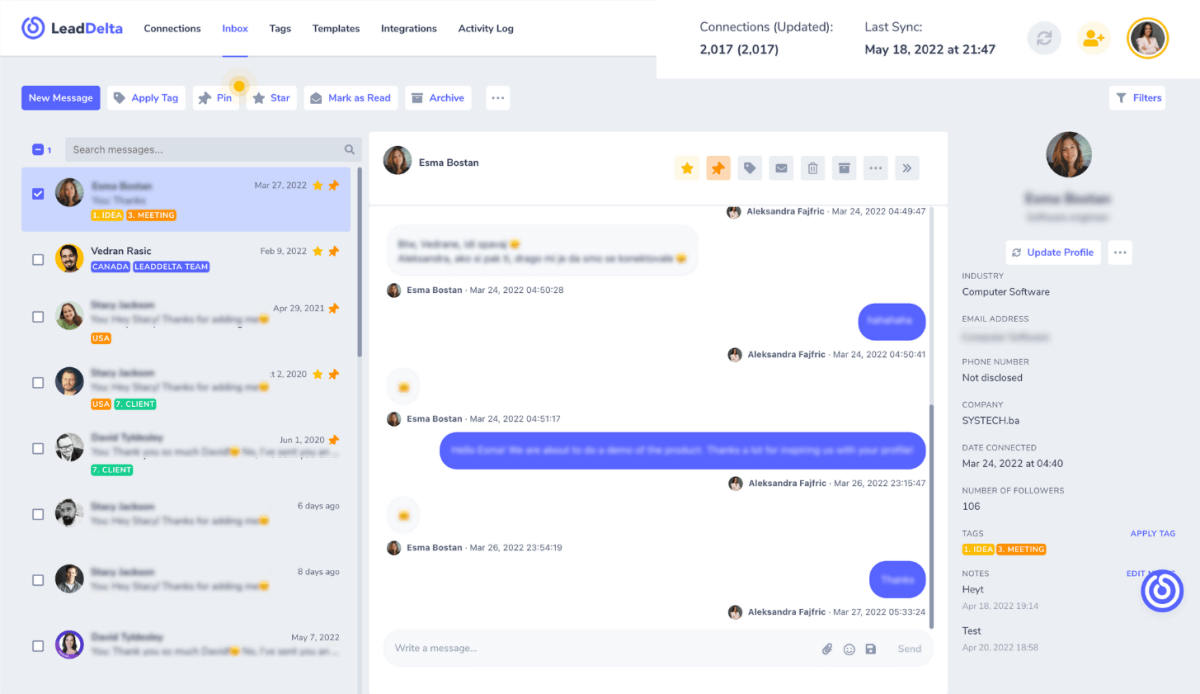 Export your connections
LeadDelta gives you the ability to export LinkedIn contacts into a CSV file that you can later use in your own CRM or excel list. The neat thing about exporting with LeadDelta is that you can filter out the exact people you want to export with advanced filters, unlike LinkedIn which gives you the option to only export your whole network of contacts. When you export your contacts, you are getting all the information about your contacts such as emails, headlines, workplace, and location…, and a great feature is that when exporting your contacts, you have the option to include tags and notes of those contacts to also be exported which gives you even more information. You can take a closer look at this feature on this page.
How does LeadDelta work?
The process is quite simple:
Sign up with your Email and password
Let the system scrape your contacts (this will take a bit of time for security measures)
Sync your contacts if you think any of them are missing
You are all set up
Now you can create your own tags, filters, and workflow, scroll through your connections and see all the information. And in the case of the tags, notes, and profile information LeadDelta has a sidebar that follows you through LinkedIn so you can use these features without having to switch between tabs.
Customer support is always there to help with any questions and the roadmap is open to anyone who wants to request a feature to be added in a later update.
Evaluating LeadDelta
Pros
Time-saving features
Easy-to-use interface
Great pricing and an annual deal
New features shipped regularly
10-Day free trial
Integrations with Zapier
Great customer support
Light and Dark mode
Cons
Because of security reasons, the first sync-up will take some time to import all connections
Final verdict
If you are a person who takes LinkedIn and networking seriously there is no better way to improve your networking experience and save a lot of time on it than using LeadDelta. It has little to no automation so you should have no fear of LinkedIn restricting you. It's simple to use, very intuitive and you can easily integrate it into your existing processes. The best part is that LeadDelta is constantly being updated and new features are added every week, so the future of this app is looking bright.
---
About the Author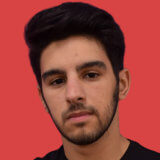 Luka Vasic is a B2B growth marketing manager, writer, SEO specialist, and social media manager. He is developing his personal brand by teaching people how to utilize LinkedIn and writing to achieve their purpose. In his free time, he loves training, reading, and gaming and he is an all-around fun-loving guy.
Get notified about our new posts
By submitting this form I accept the
Privacy Policy
and I agree to receive blog-related information from Super Monitoring.