Closely – Easiest way to organize LinkedIn Connections
LinkedIn was launched in 2003 with the sole objective to provide a platform for career development, but in today's time, it has also become a hub for B2B sales. We can no longer say that LinkedIn is only a portal for job searching. It also gives perfect opportunities to entrepreneurs, business owners, and marketing managers for expanding their lead generation by posting useful content. Here you can reach people with common interests and professions when searching for new prospects.
However, in the modern era, we can't stay away from using automation for saving time and achieving better results in any sector; the marketing field is no different. LinkedIn automation tools assist individuals and organizations in reaching out to more leads.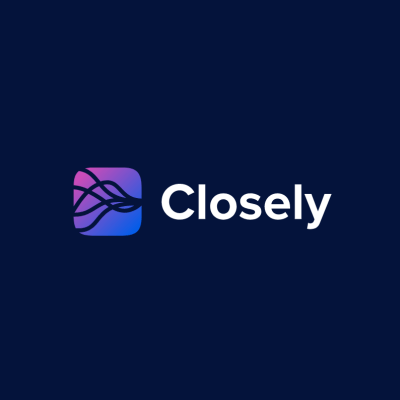 There are several such tools available in the market, and Closely is one of them. This tool offers several features that help in building an efficient prospect searching campaign. It is quite handy for sales teams working on LinkedIn marketing. Despite being relatively new in the LinkedIn automation tools arena, Closely has gained quite a solid reputation among its competitors. In this post, let's explore this awesome tool.
What is Closely?
Closely is a cloud-based LinkedIn automation tool that allows you to find and manage connections. It helps in outreaching new connections based on user preferences and relevant events. You can easily streamline your work and close more deals with your clients by using this tool.
It provides residential proxies, campaign creation, unified inboxes, and built-in email finders so you can connect with the right people. The AI supporting it mimics human behavior to help increase your engagement and reputation. It also has the feature of automated CAPTCHA solving. You can operate multiple accounts with Closely to improve your outreach on LinkedIn. You can send up to 1000 connection requests per week and easily track their status in one place.
Closely helps users to continuously engage their prospects and connections by using custom messages created for those who have replied and also for those who have not committed to your business. It does all of these in an automatic manner to reduce the burden on any sales team.
Features
Here's a quick look at some of the best features and advantages of Closely:
Prospect Search tools
Closely allows you to build your connections with its prospect search tools, which can scrape and recognize niche groups that fit your target clients. With advanced search filters, it usually helps you to search for LinkedIn users who have attended relevant events within your industry. Also, Closely can understand user preferences so it can lead you towards connections with people who like the same content.
Multi-chained campaigns and CRM
With Closely, you can easily create multi-chained campaigns to outreach your prospects. You can create various messages according to different situations, such as connection requests, follow-up, and acceptance messages. Here you can set conditions based on whether your prospects have replied or not. Closely has an embedded inbox that allows you to funnel and add response tags such as Positive, Negative, and SQL, among others.
Different import options
Closely enhances your prospect searching campaign by allowing you to import people directly from LinkedIn's basic search engine and Sales Navigator Search. It also enables you to import CSV files with custom variables and the multiple LinkedIn accounts feature increases the chances of finding perfect prospects by reaching a wider audience in the same industry.
Campaign Analytics
Complete analytics is a very important aspect of outreach campaigns. If you can understand which types of messages don't work for you through a proper report, then it will help you to create campaigns to reach your prospects with more relevant offers. Closely generates easily digestible reports on time, so you can make decisions faster and remove or edit ineffective campaigns for better reach on LinkedIn.
There are many more functions that you can perform with this automation tool. To take a closer look at them in detail, please visit this page.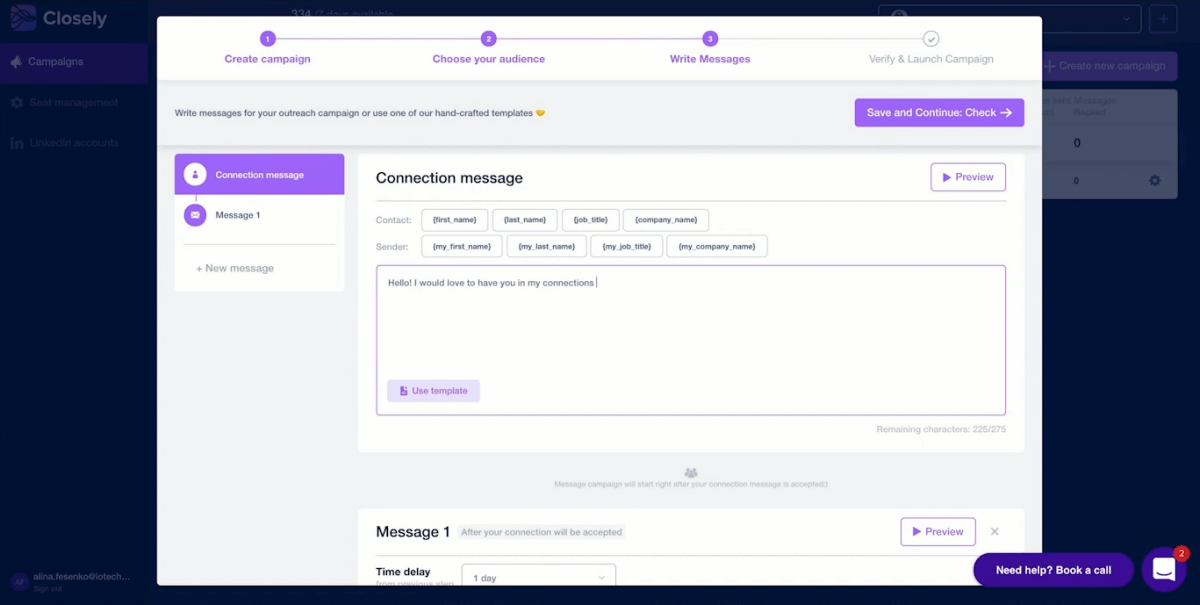 How does Closely work?
The working process for Closely is very easy.
To start with, you have to enter your email address connected to your LinkedIn account and then enter your password.
Once done, the support team of Closely will contact you to help in completing the registration.
After that, you can start searching for people, creating lists of prospects, and launch and manage campaigns through your LinkedIn profile. The options to do all this are easily available and navigable in your Closely dashboard.
Closely also has a blog page that provides guides and articles to understand LinkedIn marketing more precisely.
Evaluating Closely
Despite being the best in its category, every tool comes with a list of pros and cons. Closely is no different. Let us try and evaluate if this tool is actually worth using for marketing professionals.
Pros
Easy-to-use and simple user interface.
Provides various features for better performance of the campaign.
Works according to the rules and regulations of LinkedIn.
Saves time by reaching the correct people.
The automatic process of lead generation helps in closing more deals.
It has great customer support.
Cons
Sometimes import tools fail to fetch all the search results.
No option to send messages to 1st-level connections on LinkedIn.
Enhance your LinkedIn outreach program with Closely closelyhq.com/ via @supermonitoring
Final Verdict
Overall, Closely is a powerful and efficient LinkedIn automation tool, especially in terms of rising competitor among companies. We can hope that it will provide more features in the coming times to further help marketers. The functionality of this tool is very smooth and innovative, and you can integrate it into your lead generation campaign to add high value to your sales pipeline.
Get notified about our new posts
By submitting this form I accept the
Privacy Policy
and I agree to receive blog-related information from Super Monitoring.