How an SEO-SaaS is working in Ukraine and helps its country during the war
24 of February, war came to our homes, and it changed the lives of all Ukrainians. We had to adapt to the new conditions and get used to living despite the situation around us.
Of course, businesses also had to be flexible and find new prospects for development. As a Ukrainian company, we experienced it yourself. So, we want to tell you more about our life during wartime and the people behind our platform.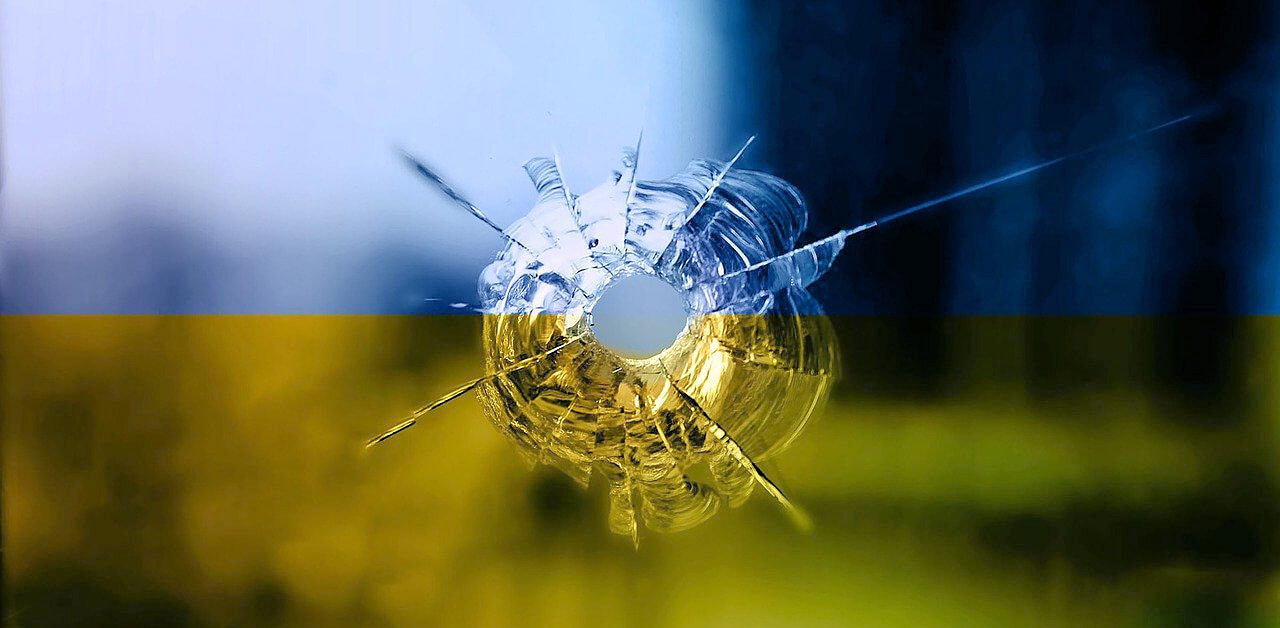 Even in wartime, Serpstat keeps running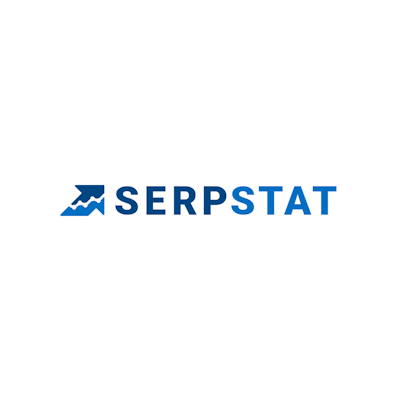 Serpstat is a multifunctional Ukrainian SaaS platform with over 30 tools that help agencies and businesses in competitor analysis, finding new niches and markets, keyword research, and building backlinks. It is used by 700,000 users worldwide, and our team members are located in different parts of Ukraine.
The war turned our usual work process upside down. Employee safety has become our top priority. In the first days of the war, we helped them with evacuations from Kyiv, Kharkiv, and other cities that came under shelling to quieter regions.
Then came the question, "What to do with users from Russia?". After all, we couldn't continue to help the business of the aggressor country, to promote their profits, when Russian planes and missiles destroy our cities and kill civilians. The decision was unanimous: we blocked accounts of users from Russia, and VPN will not help bypass these restrictions. Thus, Serpstat became one of the first Ukrainian SaaS that blocked user accounts from Russia, despite the economic consequences.
Also, at the beginning of the war, we lost most of our customers from Ukraine. Numerically speaking, we lost about 50-60% of profits in the first month, but it is difficult to predict what the results will be in the future.
This has made us promptly reconsider our plans to enter the markets of other countries. We are now concentrating most of our efforts on Europe, the United States, Canada, and Australia.
Oleg Salamaha, Founder & Board Member Serpstat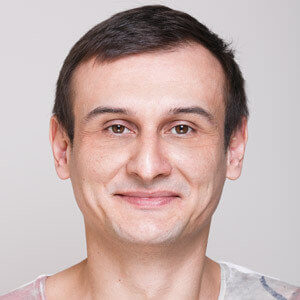 "After the war, we will have a lot of work to do: rebuild the country's economy.
Serpstat has always helped businesses in Ukraine to develop and find new markets and customers. That is why we now feel responsible for Ukraine's economy and are doing everything possible to provide stable data to our clients and pay taxes to the state, and on the other hand, to become a basis for supporting other companies in Ukraine. I plan to hold a series of lectures for Ukrainians or launch a training course that would help develop business through search engines."
Despite the fact that many of our employees have been forced to flee their homes to find refuge, our service remains stable. We work daily to update it and develop new tools and features. "Keep calm and improve Serpstat."
For example, we recently released a significant update: the unique keywords trend tool, which allows you to collect popular topics as they appear in the region, which is especially important for newsmakers and content writers.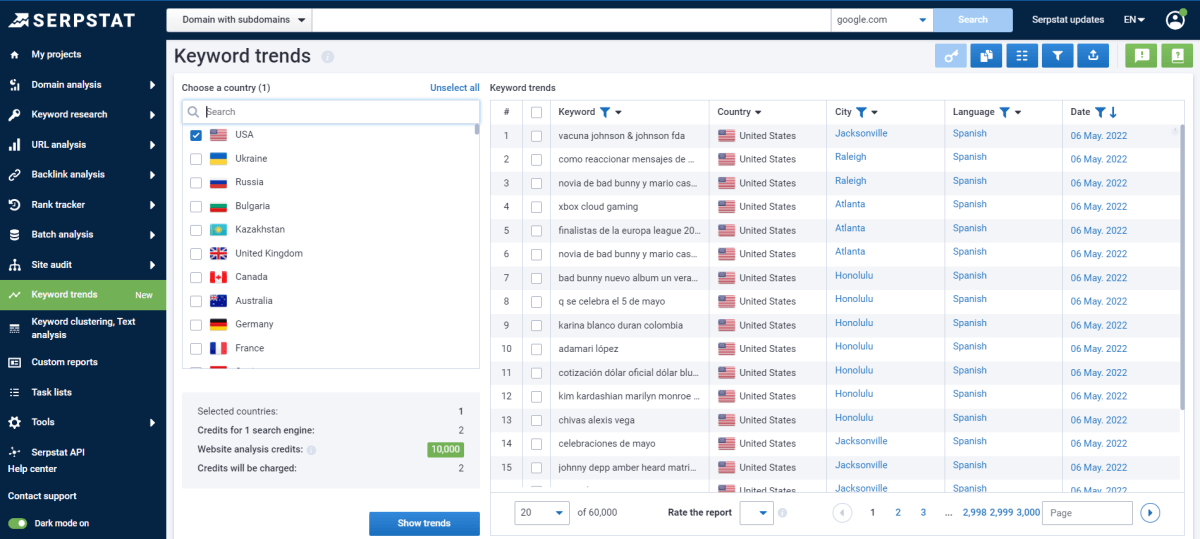 By the way, you can try Serpstat for free. It will help you quickly perform competitor analysis, conduct keyword clustering, and optimize your website. Our trial version contains all these tools.
Serpstat employees change their line of work: How marketers and developers help our country
As many Ukrainians, our colleagues continue working and volunteering despite the sounds of air alarms. Some of our team members joined Ukrainian Armed Forces, others help coordinate volunteers or work in our cyber forces, spreading the truth about war in Ukraine.
For now, Serpstat is concentrated in a few directions:
financial support of the Armed Forces;
volunteer initiatives;
information confrontation of the enemy in the digital space;
maintaining the company's viability in wartime and maintaining employment;
supporting the economy of Ukraine.
As we mentioned earlier, some of our employees have stepped up to defend the homeland or joined the volunteer front. Here are a couple of stories from them:
Taras, Blog Editor (for now – UVJI Coordinator)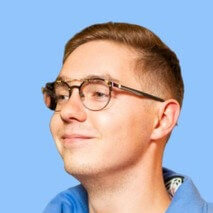 "Ukrainian Volunteer Journalist Initiative (UVJI) is dedicated to researching, fact-checking, and translating confirmed news from Ukraine and delivering them directly to western journalists.
Over the week, UVJI has placed 173 media stories in the U.S. worth $4.5 million in national publicity value, reaching more than 200 million Americans.
And that's not counting the TV broadcasts. More than 10 were already on Newsmax, Fox News, and the GB Breakfast show.
We sleep for 4-5 hours per day, but everyone is motivated.
I know people who work in Kharkiv from bomb shelters, so I have no right to complain."
Andrii, Performance Marketing Specialist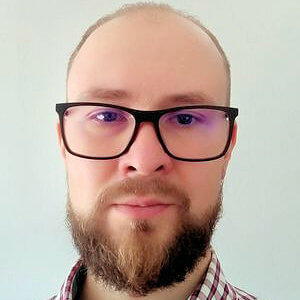 "I coordinate the resistance movement and provide support. I'm responsible for volunteer units and territorial defense in Kharkiv.
Also, our group processes and consolidates data from civilians, which is then used to clarify the coordinates for accurate work of our birds Bayraktars, artillery, and aircraft.
As you can see in the video reports from independent media, Russian soldiers bomb the peaceful towns and villages in Ukraine and kill older people, women, children, and even newborns indiscriminately.
It's unacceptable, so every Ukrainian is doing everything possible to knock out the attack of Russian barbarians and non-humans. I saw older people throwing stones at tanks, trying to stop them when they passed their homes.
So far, our defenders have pushed all the occupiers away in the Kharkiv direction."
Oleksandr, PHP Developer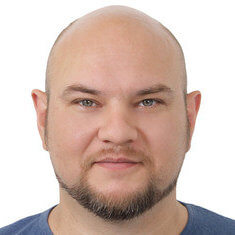 "I'm in territorial defense at Suburb of Kyiv. I'm standing at a checkpoint in my city. Regarding my impressions of what is happening, I was going to fly to Barcelona, but not to fight. Russia is a weak country of cowards, and the warriors are shitty as well as the people there! The fact that we will win is not even stipulated!"
It is no secret that this war has become a huge blow for all and has totally turned everything upside down. In this new reality, we need to work even harder. Serpstat always aimed to help businesses. So now we are doing our best to help our employees and clients, help the country's economy, and contribute to our victory.
---
About the Author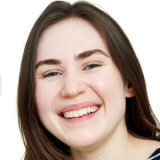 Daria Ahieieva is an Outbound and Inbound editor in Serpstat. Daria is engaged in content collaborations with influencers, blogs, and media in SEO-niche. As an experienced content creator, Daria works with all possible content formats: from interviews and case studies to analytical studies based on Serpstat data.
Get notified about our new posts
By submitting this form I accept the
Privacy Policy
and I agree to receive blog-related information from Super Monitoring.