12 Best VPN Providers You Should Consider in 2023
VPNs (Virtual Private Networks) aren't new. They've been around for almost three decades and are used by practically every organization and individual who pays attention to data privacy. But the kind of benefit every user derives from a VPN may differ.
While some may use it simply to protect their confidential data when browsing the internet, others may use it to escape data throttling. After all, a VPN can help you break the bandwidth barriers your ISP imposes on you. And then there are those who like to avoid geographical constraints on their browsing when traveling abroad – a VPN can assist you with accessing any data anywhere, without the bounds of location-based access limitations.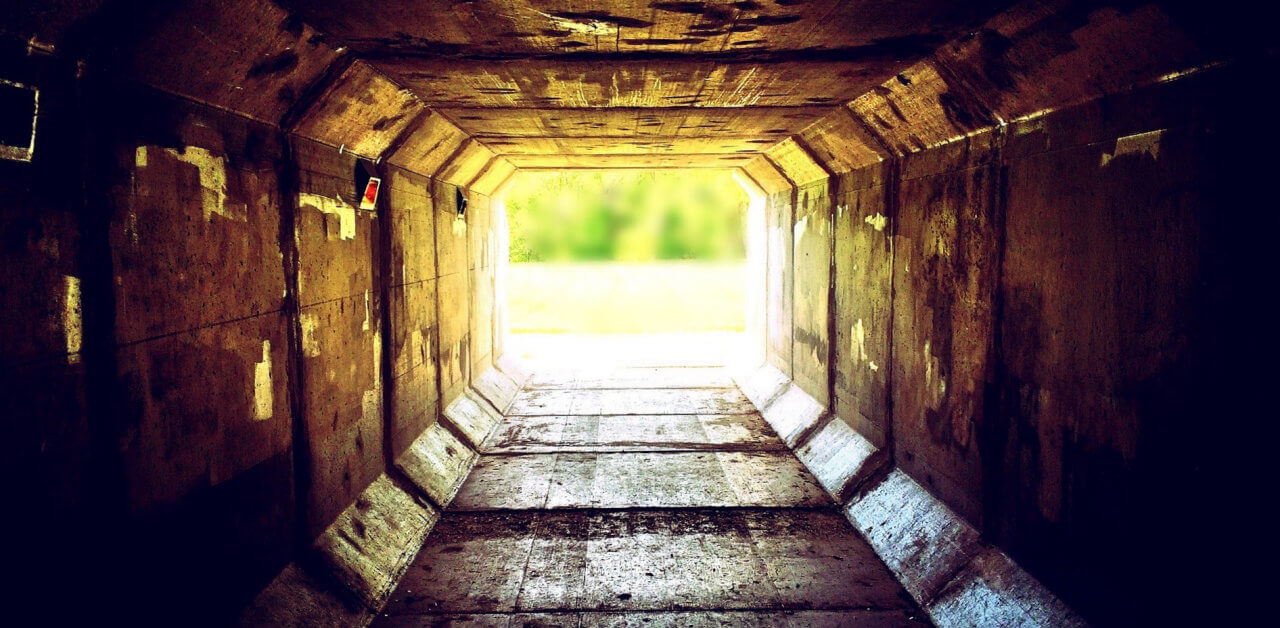 Regardless of the exact purpose you wish to use it for, the need for a secure and private way to access the internet remains the same. Naturally, where there is demand there is supply, and the internet is brim full with VPN providers, each claiming to be the best of the lot. But is every VPN service the same? Well, that's doubtful.
We understand that you may have a bit of trouble picking the right VPN provider for your needs, which is why we've prepared this round up of the 12 best VPN providers of 2022 in this post. A quick skim through this list will help you go through the offerings by each, thus allowing you to make an informed decision. Let's get started.
Top 12 VPN Providers of 2022
1. NordVPN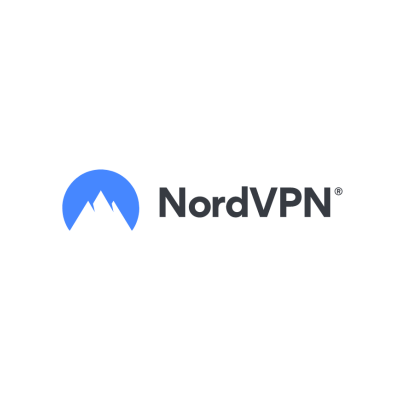 NordVPN is based in Panama, Central America, which has no obligatory data retention rules and doesn't participate in the Five Eyes or Fourteen Eyes information sharing agreements. The provider offers one of the most secure VPNs in the world, and is a known name in the VPN industry.
NordVPN offers apps for Windows, macOS, Linux, Android, iOS, and Android TV. If you wish to use it for safe browsing via wireless routers, NAS systems, and other platforms, you can configure it manually.
Key features of NordVPN include:
Secure Internet – All your data stays safe behind a wall of next generation encryption.
Fastest VPN – Battery speed doesn't get hampered for better security. NordVPN's private network assured high quality for both.
Strict no-logs policy – Your data is private. There is no form of tracking, collection, or sharing your information.
Multiple Devices – One account lets you connect up to six devices.
Multi-factor authentication – You can take advantage of the multi-factor authentication feature to secure your Nord Account.
Onion Over VPN – You can combine NordVPN encryption with the anonymity provided by The Onion Router.
Pricing for NordVPN starts at $13.99 a month. The company offers several varieties of pricing options including yearly and 2-yearly plans. You can even try it for free with a 30-day money back guarantee.
2. Surfshark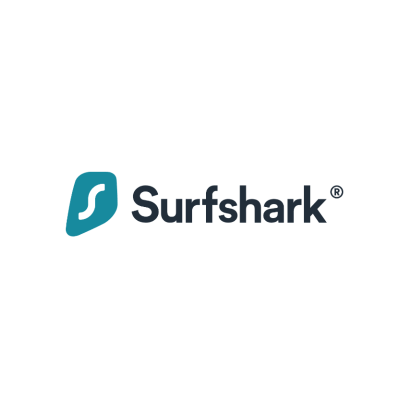 Surfshark is based in the Netherlands and provides services such as a virtual private network (VPN), data leak detection, and a private search tool. It features GPS-spoofing for Android, which allows users to disguise their devices' physical geo-location by altering it to one of the server's locations.
Surfshark's apps make use of tunneling protocols like IKEv2, OpenVPN, and WireGuard to make 100% secure browsing possible. Its servers encrypt all data transmitted using the AES-256-GCM encryption standard.
A few key features of Surfshark include:
Private browsing – Encrypt your internet activity so that no one can get direct access to it.
Location hiding – Change your IP address to hide your location and tracking.
Real search results – Search the web for information and get unbiased, organic, and real search results.
Ads and Malware blocking – Stop annoying ads from showing up on your device and protect it against attacks from viruses and malware.
Surfshark VPN costs $2.49 per month. There are annual and two-yearly plans available as well that allow you to make a cost-effective purchase. You can also try this VPN risk-free with a 30-day money-back guarantee and a 7-day free trial for Android, iOS, and macOS.
3. Private Internet Access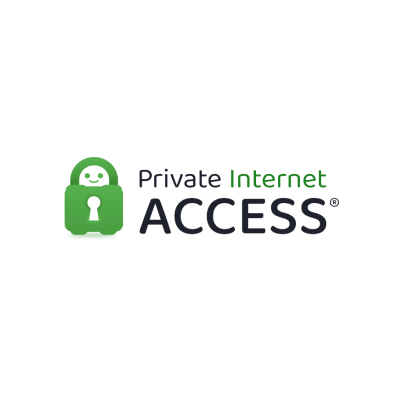 Private Internet Access (PIA) is a personal VPN service that enables customers to connect to numerous places at the same time. Former Mt. Gox CEO, Mark Karpelès, was appointed as chief technical officer of PIA's parent company, London Trust Media, in 2018. Kape Technologies later purchased Private Internet Access in November 2019.
Trusted by Fortune 500 companies from all across the world, PIA is a service that encrypts your data for addition security, along with a no-logs policy that ensures no record of your browsing are ever stored on its network. With 10+ years of experience in its kitty, the open-source software provides 24/7 customer support.
A few of the main features of Private Internet Access include:
Privacy Protection – Your IP address and browsing is hidden from unnecessary surveillance. Along with providing virtual private network, PIA does not keep any usage logs.
Secure Data – The service encrypts your data for further protection. PIA allows no one to access unencrypted emails, images, financial information, or anything else that should be kept secret.
Unlimited Content – With PIA VPN, you can access all your favorite content like TV shows, applications, and new outlets without any restrictions.
You can pick between the monthly plan, which costs $11.51 per month, and the yearly plan, which costs $3.21 per month. You may also choose an exclusive deal in which you pay $1.92 for three years and get three months free. Before putting your money on the line, try it out risk-free with a 30-day money-back guarantee.
4. ExpressVPN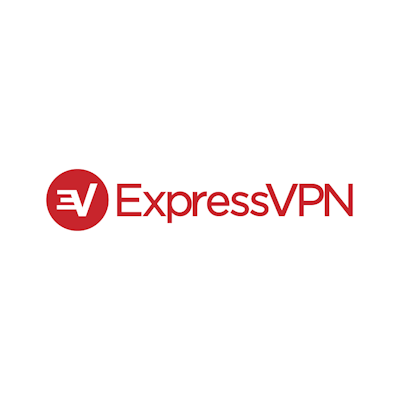 ExpressVPN is a service provided by Express Technologies Ltd., a corporation based in the British Virgin Islands. The software is promoted as a privacy and security solution that encrypts online traffic and conceals users' IP addresses.
ExpressVPN boasts a network of high-speed servers across the world that you can access through practically any device. It has some great reviews to back its claim and it offers live 24-hour customer support through live chat as well as email.
Some primary features of ExpressVPN include:
Servers in 94 countries – When using the service, you can choose from one of 94 VPN server locations across the world and switch as you like, without any limits.
Accessible on every device – ExpressVPN offers easy-to use applications for Mac, iOS, Android, Windows, Linux, Smart TVs, as well as game consoles.
VPN Split Tunneling – Split tunneling allows you to route device traffic through a VPN while the remaining connects straight to the internet.
Private DNS – On every server, ExpressVPN uses its own private, encrypted DNS, making your connections safer and quicker.
Lightway Protocol – Lightway, the pioneering ExpressVPN protocol, is designed to provide a quicker, safer, and more durable VPN experience.
There are three pricing options available to choose from – 12 months at $8.32/month, 6 months at $9.99/month, and 1 month at $12.95. You can try ExpressVPN with a 30-day money-back guarantee.
5. Proton VPN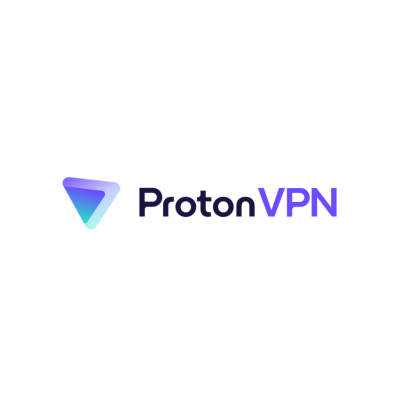 Proton VPN is a service provided by Proton AG, the Swiss business behind the email service ProtonMail. According to its official site, Proton VPN and ProtonMail are administered from Geneva, Switzerland, and share the same management team, offices, and technological resources.
Though Proton has a paid version, it also offers a free version with limited features and slightly restricted speed. The service can be used via any device, be it PC, Mac, Smartphone, or a router. Like PIA, Proton also follows a no-logs policy, which means it doesn't track your internet activity.
Some features of Proton VPN are:
Free VPN – Proton VPN considers privacy and security as fundamental human rights, and thus, it provides a free version of the VPN to the public.
Easy to Use – Proton VPN has a simplified interface to make it as intuitive as possible so as to stay protected and hassle free.
Fast VPN – A 10GBPS server network paired with a proprietary portfolio of VPN Accelerator technologies can boost speeds by more than 400%. Proton VPN uses an innovative network TCP flow management technique that delivers unrivaled speed and connection stability.
Stream from anywhere – Proton VPN unblocks a large range of popular online media providers, allowing you to enjoy your favorite content from anywhere in the world as if you were at home.
You can choose the two-year plan which costs $5.27/month, the annual plan which costs $6.33/month, or the monthly plan which costs $10.55/month.
6. IPVanish
IPVanish VPN (also known as IPVanish) is a service located in the United States that offers software for Microsoft Windows, macOS, Android, iOS, and Fire TV. If you wish to use it for ChromeOS, Windows Phone, Linux, and DD-WRT routers, you can configure it manually.
IPVanish's apps employ the OpenVPN and IKEv2/IPsec encryption technologies, along with allowing L2TP and PPTP connection protocols to be configured.
Some of the primary features of IPVanish include:
IPv6 leak protection
DNS leak protection
OpenVPN scramble
SOCKS5 web proxy
Unlimited bandwidth
Unlimited P2P
IP address cycling
Port forwarding
Access via UDP/TCP
Internet kill switch
You can choose from the service's annual plan which costs $3.33/month, the quarterly plan which costs $4.44/month, or the monthly plan at $10.99/month.
7. PureVPN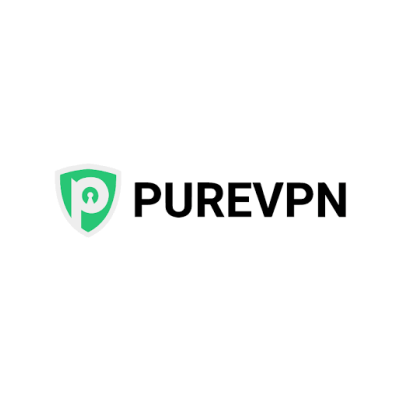 GZ Systems Ltd. owns PureVPN, a commercial VPN service founded in 2007 and headquartered in the British Virgin Islands.
PureVPN offers four options for consumers to choose from: Stream, Internet Freedom, Security/Privacy, and File Sharing. Its 2000 servers are spread over 140 countries, with 87 of them using virtual servers to make the servers appear to be in a different nation than they are.
A few key features of PureVPN include:
No Internet constraints – PureVPN allows you to avoid internet restrictions and censorship. As a result, you have unfettered access to web pages, movies, live events, and other resources.
Secure, private, and anonymous browsing – PureVPN assures that every time you connect to the internet, you are highly protected, anonymous, and on an AES 256-bit encrypted network.
The advantage of fast & dependable VPN service – PureVPN will not let you settle for a poor connection. Streaming, downloading, gaming, and surfing will always be lightning fast thanks to the presence of a 6500+ server network spread over 78 countries.
You can consider signing up for a two-year plan for $1.99/month and get 3 months of usage for free. If you don't wish to opt for a 2-year subscription, try the service's annual plan for $3.24/month, or its monthly plan for $10.95/month. You can also try it risk-free with a money-back guarantee of 31 days.
8. TunnelBear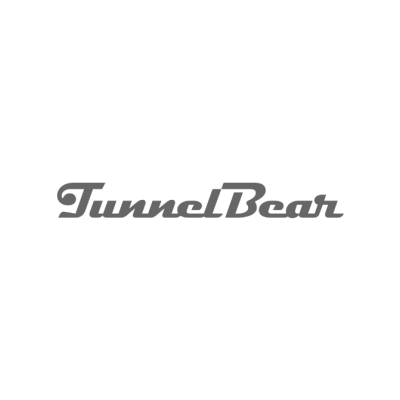 TunnelBear is a Toronto-based public VPN service founded by Daniel Kaldor and Ryan Dochuk in 2011. It was later purchased by McAfee in March 2018.
TunnelBear provided free access to customers connecting from Venezuela during the 2014 Venezuelan protests. It has been known to provide free or unlimited bandwidth to customers in countries such as Venezuela, Iran, Turkey, and Uganda in reaction to government restrictions.
This goes to show that even amidst extreme scenarios, this VPN won't fail you.
Some features of TunnelBear VPN include:
Prevents password and data theft – Hackers can steal information and data from unprotected public WiFi networks. TunnelBear disables and blocks them to keep you safe.
Gives access to worldwide content – Some content is restricted to specific locations. TunnelBear alters your virtual location so that you can view it from any place.
Helps bypass local censorship – Some countries restrict access to popular websites and applications. TunnelBear bypasses them by relocating your virtual location.
Safeguards your privacy online – Everything you do online is visible to network administrators and internet service providers. With TunnelBear on, they won't be able to track your activities.
Prevents IP-based tracking – Ad providers track your behavior across websites using your IP address. TunnelBear disables them by issuing you a new IP address.
There are two plans available for TunnelBear – Unlimited (costing $3.33/month) and Teams ($5.75/user per month) for businesses with 2+ users.
9. StrongVPN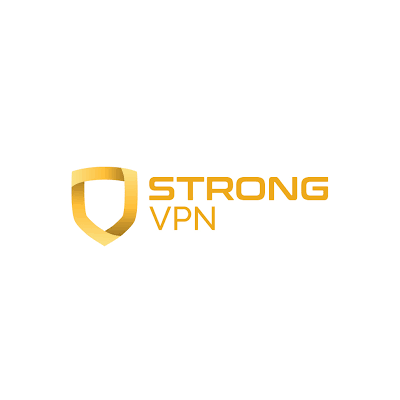 StrongVPN is a commercial service that was created in 2005 by J2 Global to give users unique access to all of the industry's best VPN features. From online security to identity protection, lightning fast browsing to a no-logging policy, it offers you everything you could expect from a VPN service.
Here are a few features of StrongVPN:
Online Security – End-to-end encryption safeguards your devices and sensitive data. You will be secure from cybercrime, third-party surveillance, and other risks.
Identity Protection – StrongVPN makes it simple to conceal your location and safeguard your identity. Securely converse and exchange personal information online while maintaining total privacy.
Avoid Censorship – Connect to one of the 950+ servers in 30+ countries to safely browse the internet and access worldwide websites and apps.
WireGuard Protocol – WireGuard is a cutting-edge VPN protocol that comes standard with StrongVPN. This solution offers industry-leading performance, security, and speed.
To use StrongVPN, you can choose between the monthly plan which costs $10.99 per month, and the yearly plan which costs $3.66 per month. You can even try it out risk-free with a 30-day money-back guarantee.
10. CyberGhost VPN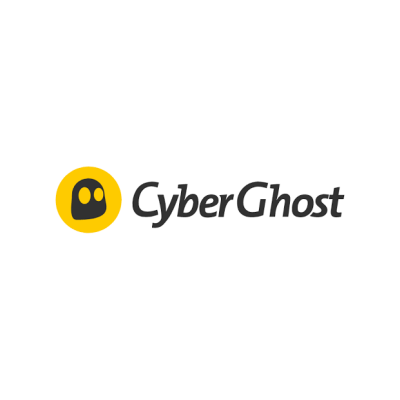 You can remain untraceable and anonymous online by using CyberGhost VPN. The best-in-class VPN protocols and encryption standards offered by this service keep you safe from hackers and snoopers even when you utilize unauthorized and vulnerable Wi-Fi networks.
Key features of CyberGhost VPN include:
Fast and dependable VPN – CyberGhost's cutting-edge servers provide rapid connections and lightning-fast browsing speeds. Furthermore, their dependable VPN service is so simple to use that you just need to click one button to get started.
Absolute anonymity on all devices – CyberGhost VPN allows you to connect to a private VPN connection on up to 7 devices at the same time. Their state-of-the-art VPN security, along with a strict no-logs policy, ensures complete data privacy across all apps and platforms.
You can pick between the monthly plan, which costs $12.33/month, the annual plan, which costs $4.09/month, and two-year plan for $3.13/month. You can also choose an exclusive deal in which you pay $2.11/month for three years and get four months free. Before buying, try this VPN out with a 45-day money-back guarantee.
11. Hotspot Shield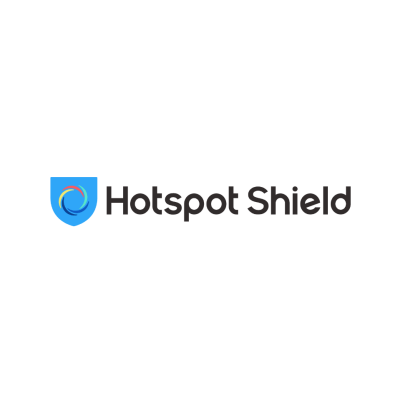 AnchorFree, Inc. operates Hotspot Shield, a public VPN service that protects its customers' Internet traffic from eavesdropping by creating an encrypted connection with Hotspot Shield servers. During the Arab Spring protests in Egypt, Tunisia, and Libya, Hotspot Shield was used to circumvent government censorship.
Some features of Hotspot Shield include:
It lets you enjoy your favorite movies and shows on Netflix, YouTube, Prime, Disney+, and other platforms at lightning-fast speed, up to 2.2X quicker.
It encrypts your connection and doesn't log any data that may be traced back to you, protecting your identity and information from hackers and cyber predators.
The service's patented Hydra protocol optimizes your VPN to provide fast, secure connections across 80+ countries and 35+ locations.
It works well with Windows, MacOS, iOS, Android, Linux, Smart TVs, routers, and other important platforms and devices.
To use Hotspot Shield you can choose between two plans: Premium ($7.99/month) and Premium Family ($11.99/month), which includes 5 user accounts and the ability to connect 25 devices. The service also offers a 7-day free trial and a 45-day money-back guarantee.
12. Hide Me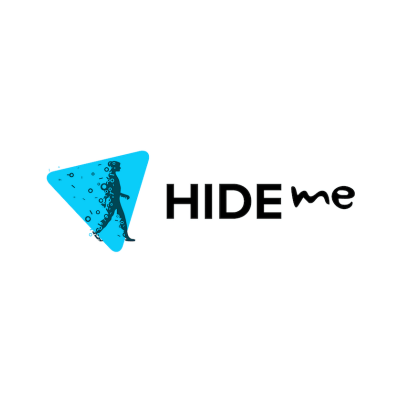 Hide Me contributes to this ideal world by ensuring the fundamental human right to privacy. With this VPN, you can browse the internet without being watched. Freedom according to them is the ability to do anything you want, anytime and wherever you choose, and that is what they aspire to provide to their audience.
A few features offered by Hide Me include:
Secure browsing with censorship bypassing
Encrypted connection, ideal for gaming VPN
The ability to stream sports in high definition
Bolt – Fast Proxy, IP Leak Protection
IPv6 Support, Mobile Support
Multihop, No Logs
Split Tunneling, Stealth Guard
Uncensored DNS, WireGuard
To use this service, you can pick between three plans: 60 Days plan ($9.95/month), 24 months ($4.16/month), and 12 months ($6.66/month).
To Conclude
A VPN connection creates a secure connection between you and the internet. When you use it, all of your data is routed through an encrypted virtual tunnel by masking your IP address and making your device's location anonymous to everyone.
There are several providers of VPN connections that allow mobile data traffic to remain anonymous. We've tried to list the best ones in our opinion in this post. Hope this will help you make an informed decision.
The article contains affiliate links.
Get notified about our new posts
By submitting this form I accept the
Privacy Policy
and I agree to receive blog-related information from Super Monitoring.