Hire Virtual Assistants from Wishup
There might be multiple reasons for being an entrepreneur, but spending time doing routine tasks is definitely not one of them.
Many entrepreneurs and startup owners find managing their business's needs quite challenging. With multiple routine tasks to focus on, there seems to be hardly any time left for growing the business and networking with clients.
Furthermore, your overall productivity gets affected as daily, recurring tasks such as checking your email, responding to queries, etc., start taking up the bulk of your time.
To be more efficient and productive, many business owners usually hire a virtual assistant as their first "employee." However, just hiring a virtual assistant is not enough; you need to ensure that you hire a virtual assistant who is good at multitasking and has all the skill sets that your business needs.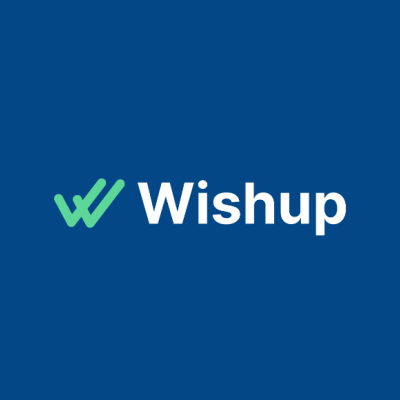 In this blog, we will share details about Wishup, an online marketplace for remote employees that has just what your business needs – highly qualified and trained virtual assistants. Before we learn more about Wishup, let's look into the world of virtual assistants and how your business can benefit from them.
Who are Virtual Assistants?
A virtual assistant is a remote professional who works on a contractual basis for your business. You can hire them for a few hours per week, month, or duration of a specific project.
If you wonder, what can a VA do for you, the answer is – almost anything.
Virtual assistants are technically capable of performing any task that does not call for their physical presence, provided they have the necessary skills and resources required to do that task. Moreover, virtual assistants usually work with clients from different industries and regions. Due to this, you can benefit from their global expertise and industry exposure.
Virtual assistants are quite effective at managing everything from sending emails to clients to scheduling meetings. In most cases, they are hired to assist with administrative tasks like inbox management, writing minutes of meetings, etc. You can also hire a virtual assistant for specialized tasks like bookkeeping or software testing.
Benefits of Virtual Assistants
Virtual assistants can increase your productivity by handling all of your small, repetitive, but necessary tasks. If you hire a virtual assistant, you'll have more time to concentrate on building your clientele and growing your business.
You can hire top-tier talent from all over the world for your team without being constrained by geographic boundaries. Moreover, virtual assistants also share their global knowledge and expertise, which can help you build a better business strategy.
There are substantial savings on overhead expenses, taxes, and benefits compared to hiring someone on-site. Moreover, virtual assistants use their own equipment and have subscriptions to premium apps that they require. So, you need not invest in the same.
You can hire Virtual assistants for just a few hours per week or for a couple of months based on your business/project requirements. With Wishup; you can even scale up your team within 24 hours if required. That makes it very convenient and easy for small businesses to manage their staffing requirements compared to the traditional hiring method, which can take anything from a few weeks to months.
How can you hire a virtual assistant?
Hiring a virtual assistant can be a significant investment. However, it's also a calculated move that can help your online business grow exponentially. You can engage in new, more exciting, rewarding activities by delegating tedious and recurring administrative or technical tasks.
To hire a virtual assistant, all you need to do is:
Step 1: List the tasks you want to assign your virtual assistant. List the expected outcomes from every task and the other duties they must manage.
Step 2: Consider the duration you need to hire a virtual assistant. It is essential to decide whether you need a full-time or part-time virtual assistant because that will affect how much it will cost to hire one.
Step 3: Next, you have to write a job description for the VA. The job description needs to provide background information on your industry, business, products, and target market. It should also specify the education, credentials, and experience your business needs. Finally, list the equipment or software in which the VA must be knowledgeable and any additional skills.
Step 4: Begin your online search for the top virtual assistant companies. There are many options, but before using any virtual assistance services, you should check their reputation and credibility. Now, look for a virtual assistant provider that offers virtual assistants with a wide range of skill sets, such as project management, bookkeeping, administration, and online business management.
Step 5: After discovering VA services that are a good fit for your requirements, compare them in terms of price, location, and standard. You can then make your final decision after carefully weighing your options.
Step 6: After choosing the best applicant, consider giving them a trial period. Depending on the business, this could last for a week, a month, two months, or even 90 days. Wishup offers a 7-day trial period for its clients with a money-back guarantee (in case they are unhappy with the services).
Step 7: Prepare to welcome your shortlisted candidate onboard. Unlike hiring employees who take a few weeks to join your company and then need to be trained for the skills needed by your organization, virtual assistants can be onboarded through Wishup in less than 24 hours.
What skills should a good virtual assistant have?
All virtual assistants should have the following five skills:
Communication: Can they communicate effectively and clearly?
Organization: Are they able to manage numerous clients or projects?
Self-motivation: Are they capable of working without guidance or outside inspiration?
Technical expertise: Do they possess the necessary expertise for their position?
Scalability: Can they change their roles as your business grows?
Make hiring your virtual assistant seamless with Wishup
Hiring a virtual assistant is pretty simple if you know your best-suited virtual assistant services provider.
Wishup is a platform that offers startups, small businesses, and entrepreneurs virtual assistant services with the aim of making their business operations smoother and more efficient.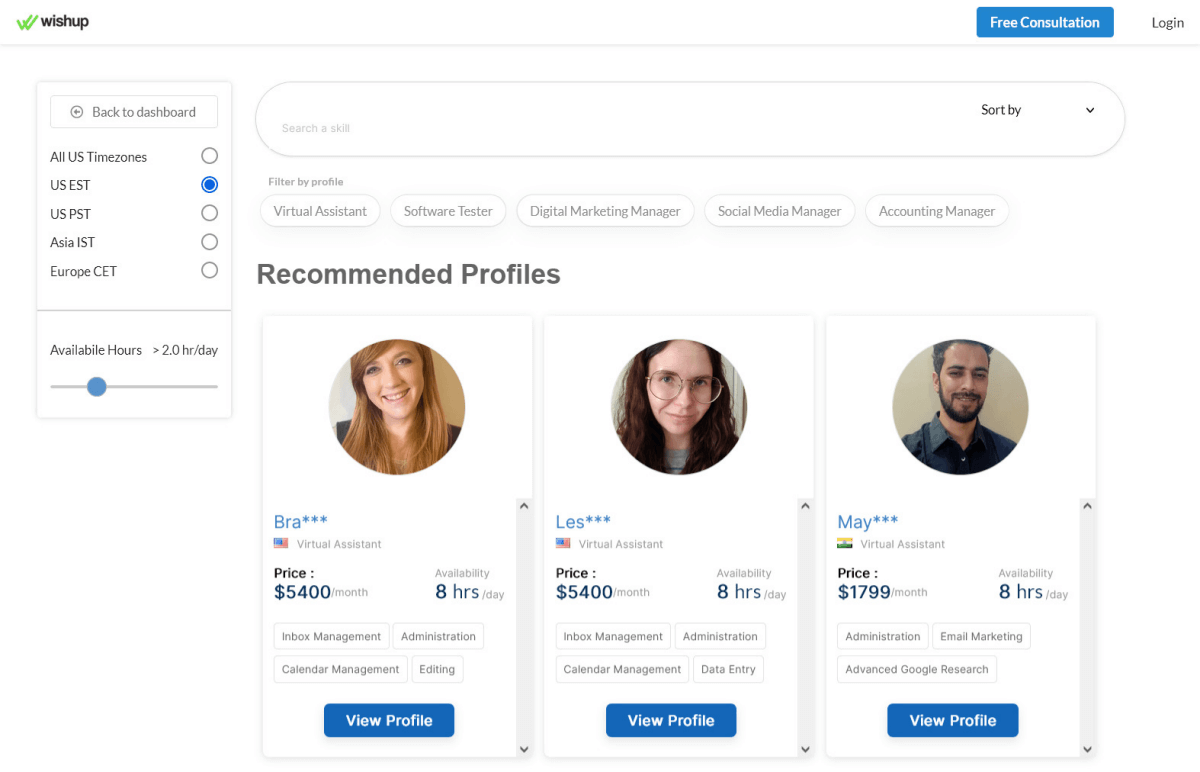 Wishup offers virtual assistants trained in over 200 skills. Apart from executive and administrative virtual assistants, it also offers virtual bookkeepers, software testers, and developers.
Wishup can help you set up your remote team in less than a day. It hires only the top 1% of applicants for virtual assistance, bookkeeping, software testing, and developer positions after a rigorous testing process.
A dedicated task force actively supports the VAs to guarantee that all client expectations are met.
Wishup VAs typically assist with the following tasks:
Inbox management
Organizing and scheduling meetings
Taking notes from online meetings
Process automation
Coordinating with partners, associates, and suppliers of the business
Gifting to customers and business partners
Acquiring customer feedback
Hiring, educating, and integrating new hires and interns
Finding the best hotel and travel deals
Updating CRM
Data Entry
Maintaining accounts
Creating presentations and reports
Setting up invoices
Payment and collection of bills
Wishup offers virtual assistants for just a few weeks or months based on your needs. It does not bind you with long-term contracts and gives you the option to scale up your team as needed within 24 hours.
How Wishup streamlines your VA hiring process?
Onboarding in under a day
Wishup ensures that the entire process doesn't take longer than 24 hours, from the first consultation to the onboarding of your virtual assistant. So, in less than a day, you can start becoming more productive and concentrate on expanding your business.
1% of the best performers worldwide
Wishup selects only the top 1% of candidates who apply to it. The selected virtual assistants receive training in more than 200 skill sets to improve their skills and meet client expectations.
Thoroughly vetted and screened professionals
Wishup's virtual assistants have undergone thorough background checks and other verifications in addition to strict screening procedures.
Furthermore, you won't have to spend as much time on laborious interviews and onboarding procedures because they have already been interviewed and vetted.
Zero costs for hiring
Wishup eliminates the need for additional recruitment expenses and time spent looking up staffing agencies. For your convenience, Wishup offers virtual assistants, bookkeepers, software testers, and developers under a single roof.
7-day trial with a money-back guarantee
You can test out Wishup virtual assistants for a week to see if they're a good fit for you and your business. If you're unhappy with the services, you can request a replacement/refund.
Hire a Virtual Assistant today!
A virtual assistant is a cost-effective solution to offload a significant chunk of your work. Hiring one can make an enormous difference in your business operations and the pace at which you accelerate.
Wishup makes it extremely simple to hire virtual assistants, offering all the services on one platform. If you also want to accelerate your business with Wishup's qualified team of professionals, schedule a free consultation.
---
About the Author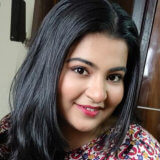 Shaurya Bedi – Having done her graduation in Journalism and Mass Communication, Shaurya works as a content writer for Wishup. She is a person who enjoys romanticizing the world in poetry while holding a camera and a pen in each hand.
Get notified about our new posts
By submitting this form I accept the
Privacy Policy
and I agree to receive blog-related information from Super Monitoring.