Gist: The One Stop Consumer Management Shop
One of the major downfalls that businesses have to keep up with, especially in this digital age, is maintaining constant connection with their consumers. Hiring more and more employees to secure consumers through one-on-one interactions is slowly becoming a thing of the past. As businesses shifted to the online mode, Chatbots and other forms of electronic communications have emerged as industry standards.
The main issue in this whole scheme, however, is the maintenance of a seamless flow between onboarding consumers and providing them with stellar customer service. This is exactly why an automated tool which handles the consumer engagement all by itself is the need of the hour. Such a tool can not only save a company's time and effort, but also lead to expenditure cut down and increased efficiency.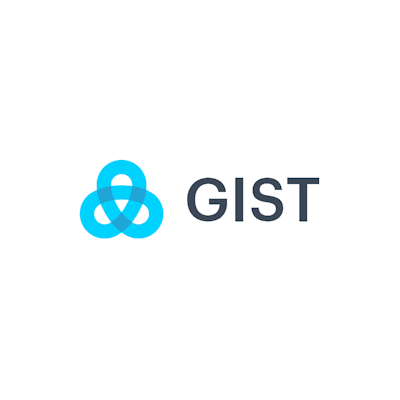 Enter, Gist! Gist is an automated CRM platform which has all the necessary tools and integrations that you might need to assist your customers through their entire journey with your brand.
Gist – The ultimate consumer relationship manager
Gist helps you bring together as well as organize your company's communication with its prospects in one place. Due to its integrations, Gist saves you the time that you earlier spent on switching between applications for maintaining optimum consumer engagement.
The software has numerous features to offer. It comes in very handy to ensure personalized consumer service, while also enabling you to keep a real-time tab on the website visitors. Through the tool's dashboard, you can look at what the majority of them have interacted with and what are the most popular items on your website. This analysis helps you identify not only your prospects but also gives you a vague image of what content you can use to target them right.
A few other features that Gist has to offer are:
Interacting with consumers on different platforms in one go is something that is very useful. Since switching between various apps is immensely time consuming, Gist offers you to keep consumer engagement on the go from a single platform.
Gist also enables you to build customized Chatbots of your own. You can easily create and deploy them on your website to guide and assist your consumers through the website. It also lets you have remote access to interact with customers directly, if you want that.
Gist enables you to push off emails directly. It takes over the entire process by letting you schedule the time you think is best to target a consumer.
The tool also draws out a list of prospective leads by keeping a tab on the website visitors. It also aids you in generating sales by ensuring an unhindered and smooth communication with the prospect.
Since the tool is automated, it goes without saying that Gist can completely take over and revamp the CRM field of your business. It can single handedly manage your consumer interactions while generating sales.
The tool is very capable since it is adequate to run a full-fledged email marketing campaign on its own. It keeps a track of the various events, fully automates the email marketing process and also provides drag-and-drop simplicity.
Gist also takes care of your consumers entirely since it assists them on a real-time basis with collaborative inbox and automation of live chat and various integrations.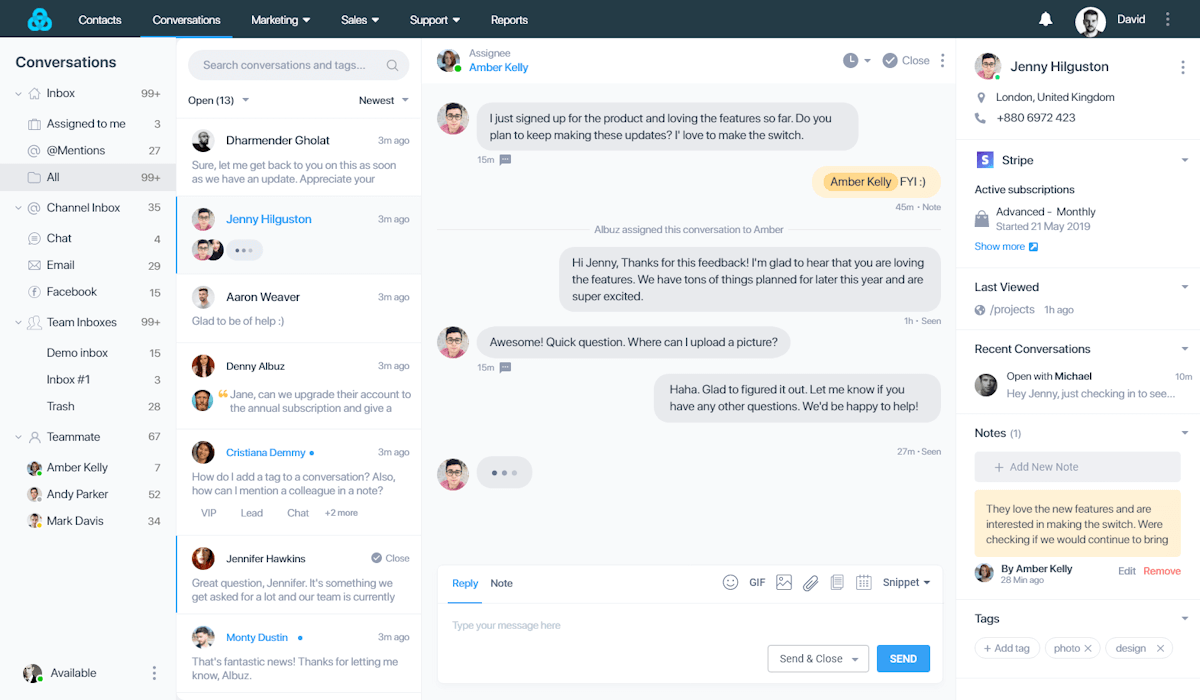 How does it work?
Here are a few steps that you can use to get Gist up and running in no time:
When you land on the tool's official website, you will be asked to fill in certain details like your name, link to your company's website, number of employees working in your organization etc. This helps the tool get a little familiar with your organization.
Next you will have to pick up a suitable subscription plan that caters to your needs. Post making the payment you will be redirected to your Gist dashboard.
On the top you will find suites like marketing, sales, support and report. The marketing suite has a dropdown which has dedicated features for email marketing, event tracking and workflow builder.
The support suite provides you with the option to live-chat with the website visitors or drop customized emails directly into the conversation dashboard. The knowledge-based creator, while live-chatting, is a feature that helps you use relevant articles to explain to the consumers about your products and services.
The report suite helps you to keep a tab on how efficiently the requests are being tended to by you and your team while maintaining a real time record of all the interactions.
There are a lot more ways in which you can use Gist. You can visit the website to learn more about the tool's features and working.
Evaluating Gist
Although gist is a very able tool when it comes to handling customer relationships for an organization, there are certain downsides for the software. Below mentioned are some of the pros and cons that we've figured out for Gist.
Pros
Live chat option for lead generation.
User engagement tracking for proper analysis.
Built in Chatbots to ensure optimum user navigation and guidance.
Integrated email campaigns.
Cons
Limited features for CRM, more could be added to enhance user experience.
Lack of multiple knowledge bases.
Some tweaks could be made to the email editor.
Lacks polish for certain mature platforms like ActiveCampaign.
Take charge of your Customer Relations in the most hassle-free manner possible. Try Gist! @gistplatform getgist.com/ via @supermonitoring
Final verdict
All-in-all, Gist provides a smooth handoff between marketing and sales which ensures a more delightful experience for the consumers, while simultaneously taking off the weight of constant shift between apps from your shoulders. It has numerous features to offer which enables it to undertake the entire consumer management aspect of your business.
Although the free version misses out on some features like the Webhooks, it's safe to say that Gist has a lot more to go about when it comes to maintaining good consumer relationships.
Get notified about our new posts
By submitting this form I accept the
Privacy Policy
and I agree to receive blog-related information from Super Monitoring.