Median: Consumer Support at Its Finest
Even though the pandemic has started to ease, numerous business houses are still opting to function virtually. Now, while maintaining a strong virtual presence, one of the major problems that organizations have to deal with is customer retention. Although websites can be used to intrigue and draw in consumers, managing and retaining them is solely dependent on the organization's customer support system.
With human agent-based customer support services gradually becoming a thing of the past and chatbots and automated drip emails taking over, the competition in the customer support arena is ever increasing. In such a scenario, a tool which can take charge of the entire consumer support function in a business, with as little intervention as possible, can put you significantly ahead of your competition.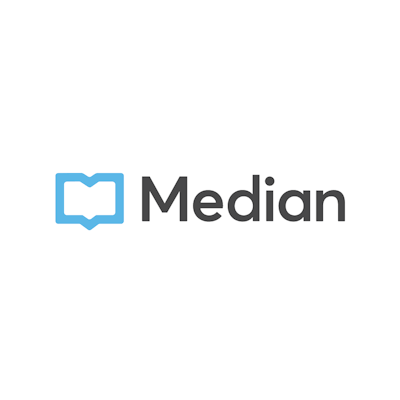 This is where Median comes in! Median enables you to attend to consumers in real-time as they're interacting with your website. It's an all rounder consumer oriented tool which can revamp your support team into a profit center.
Median: Customer care was never easier
Median is a JS-based application oriented towards end-to-end customer support. It gathers dynamic as well as static data, depending on the session of a website visitor. This data is then passed through a secure server environment to be presented to you, so that you can interact with it and analyze it for further strategies or any sort of improvements.
Providing consumer support with Median is a cakewalk. You can not only view, but also join in on any session of a website visitor to help them navigate through your website, by simply moving your cursor and having them follow you. In this way, it acts as a real-time demo for the consumer!
Median is fully integrated and has more than 10 chat tools available to enable efficient customer support. Here's a peek at some of them:
Surfly
This feature enables you to share a web session with a visitor. You can easily share your screen with someone else without having to install any software. It comes in very handy when helping out a consumer virtually.
Upscope
This enables you to view a visitor's screen and see what they are interacting with on your website. You can do this while also being able to help them move about at the click of a button. It's integration with live chat services ensures optimum customer support.
Cobrowse
This helps you to support the consumers remotely while sharing a session with them. Cobrowsing essentially means when people come together to access the same webpage. This helps in resolving any issue quickly and efficiently since live support is provided.
Median provides you with an easy-to-use and efficient consumer support system which can ensure that they have a seamless experience when interacting with your website. The tool is very easy to get a hang of, and it comes equipped with all the necessary features which can ensure that any challenge consumers come across while going through your website, are dealt with promptly and efficiently.
How does it work?
Here are a few steps that you can follow to have your account all set to use with Median:
You will have to use your Google credentials to create an account with Median. Provide the necessary details asked, like your company name, etc. Next you will have to pick a suitable plan which caters to all your needs. After making the payment, you're good to go.
Once your account is activated, login to your dashboard to see the Median JS code which you will need to install on each page of your website.
After installing the code, you can pick from 12 incorporated chat tools, which will keep you updated in real-time about any issue that a consumer might come across.
From the dashboard, you can easily go to any website visitor's profile and click on the link under the 'integration data' window. This will redirect you to the website view from the perspective of the visitor.
From here you can either stay on chat and help them navigate your website, or you can take the charge and move your cursor about to help them resolve any issues that they might be facing. This is the Cobrowser feature, and it is of immense help since it allows you to troubleshoot user issues instantly.
The best part about Median is that it's loaded with helpful features, all of which are available at the click of a button.
Evaluating Median
Although Median is a very effective and interactive tool, it has certain pros and cons as detailed below:
Pros
Easy layout and neatly laid dashboard.
Saves time. Without this you would be using chatbots to interact with customers and gradually get up to speed with solving their problems.
Quicker to get a hang of.
Cons
Could incorporate more features.
The UI is a bit laggy at times.
Offer real-time impeccable customer support with @median hellomedian.com/ via @supermonitoring
Final Verdict
Median is a comprehensive tool that helps you communicate with your customers in real time. Its Cobrowser functionality is one of the major highlights, which lets you keep a tab on a consumer's session on your website, and also allows you to assist them if they are facing any challenge. You don't require any installation or download of any sort to have the tool functioning. This is why, in our opinion, Media is quite efficient. But of course, certain add-ons can make it an ultimate customer support tool to rely on.
Get notified about our new posts
By submitting this form I accept the
Privacy Policy
and I agree to receive blog-related information from Super Monitoring.