Headway: Product communication at its best
Consumer transparency is one of the key factors to be kept in mind by any business that wishes to grow and expand. Especially today, establishing unhindered communication with your prospects is absolutely essential to keep them updated on what you have to offer as well as to retain your customer base. Needless to say, taking charge of the entire marketing communication process manually is not feasible for any organization, irrespective of its size. Thus, an automated tool which can take over every aspect of the whole process is the need of the hour.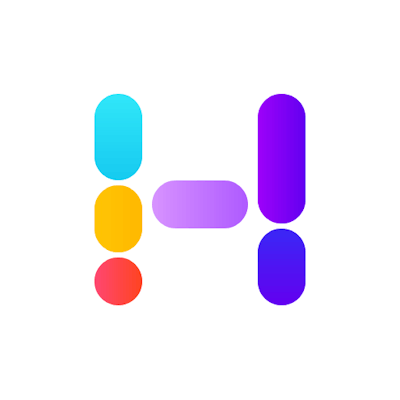 Since consumer communication is a process which has to be carried out with utmost diligence, we give you Headway, a reliable tool to keep your consumers in the loop about a product. Headway is a tool which provides instant updates to your prospects about your upcoming goods/services and helps assure them of how committed you are to delivering them the best of what you have to offer.
Through this post, let's dive deep into the nitty-gritty's of Headway and learn more about this software.
Headway makes consumer communication easy
Headway enables you to establish a flawless connection with your customers, thus enabling them to learn in detail about your products and services. Due to this constant engagement, the consumers can see how the changes that they suggested have been brought about in the product, and this ensures consumer retention and further safeguarding their loyalty.
The tool lets you craft a changelog wherein you can easily update any notable change that is made to a certain project. The software helps you customize your changelog so that it can match with the branding of your organization, which further helps you to easily host it on your specific domain.
The tool has a lot more to offer, including the few features listed below:
Numerous categories: This feature enables you to not only put multiple updates in one entry, but also enables you to separate the different updates with specific category labels to distinguish between them.
Markdown button: The Headway editor comes equipped with the option of 'markdown buttons' which makes it quite simple to work with any markdown language. All you have to do is hover over the button to see a tooltip which indicates its functionality.
Eyecatcher: This is an ingenious widget for badge animation which ensures that the user doesn't miss out on any crucial information.
Embedding video in changelog: You can easily use video links to embed your changelog on websites like Youtube, Wistia and Vimeo.
Integrations: The tool has numerous integrations which enables you to keep your consumers in a loop with the latest updates that you have made in your product.
Teams: Headway enables your entire team to interact with each other and post a changelog of recent activities, if required. It also gives you the liberty to fix a picture of who is interacting with a given changelog to better comprehend who has to be contacted in case of any doubt or issue.
All in all, Headway offers a changelog as a dedicated service, and a public page which aims to keep the consumers informed.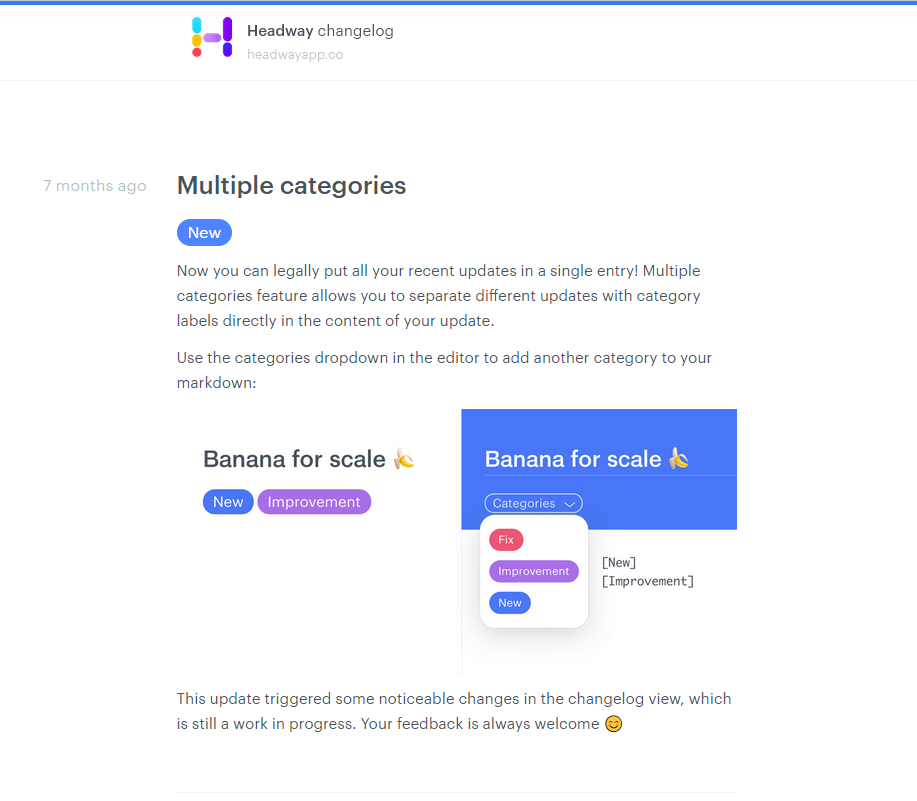 How does it work?
Headway enables you to keep your customers updated about your services through the changelog technique. In order to have the tool up and running, you can follow the steps given below:
After heading to the official website of Headway, on the top left hand side you can see the option to create an account. For this you can use your Google credentials.
Once registered, you will be redirected to your dashboard. The dashboard is very neatly laid out and at the very top you'll be able to find a 'create changelog' option which allows you to start registering the updates.
In the changelog, you'll get dedicated features of playing with the fonts, inserting images, and using bullet pointers or numbers to personalize your changelog.
While creating a changelog, you get the option to directly insert a link for any video, which because of Headway's integrations, enables you to put your content across YouTube, Vimeo and Wistia.
You also get the option of adding a quote, using an inline code and a code block. Below this tab, you'll find an option of publishing which you can use to either make your changelog public or keep it hidden for yourself and your team.
Evaluating Headway
Headway is a very easy to use tool and comes in very handy when you're looking to achieve consumer transparency and keeping in touch with them. But like any other software the tool has certain up and down sides. Here are a few of them:
Advantages
Subtle and interactive UI.
Ample designing freedom.
Creative and easy to embed widgets.
Disadvantages
Cannot be used on the go via mobile phone.
Periodic summaries from the changelog can be added to facilitate better analysis.
Always keep your customers in the loop, with @headwayapp headwayapp.co/ via @supermonitoring
Final verdict
In our opinion, Headway is a very dependable tool. It has your work cut out for you by taking on the most crucial and often overlooked step of the marketing field. It boasts numerous features which can help you keep the consumers better updated about your products and even acquire prospects by enabling them to get a peek at the improvements made. Although we believe that certain more additions to integrations will take the tool a long way, it is a pretty decent pick at the given price point.
Get notified about our new posts
By submitting this form I accept the
Privacy Policy
and I agree to receive blog-related information from Super Monitoring.