The best way to collaborate through recorded messages – CloudApp
In this era of globalization, sharing information has been made quiet doable for everyone. Whether it is in the form of text, an image, a video or any other visual form, thanks to the built-in features of mobile devices, like screen recording and screenshots etc, sharing information has become a cinch. In fact, most people prefer sharing information in the form of an image or a video instead of typing lengthy text messages.
But the issue is that most of our professional and official work is either done on laptops or desktop computers rather than mobile devices. And these devices do not have features for creating GIFs, recording screen's video etc.
That's why several efficient tools have been developed to perform video recording functionalities on Windows and Mac devices. Such tools allow you to capture specific portions of your device's screen, record screen video, make GIFs, and edit them according to your requirements. They have contributed to making document sharing, tutorials, software demos, and a lot more much easier.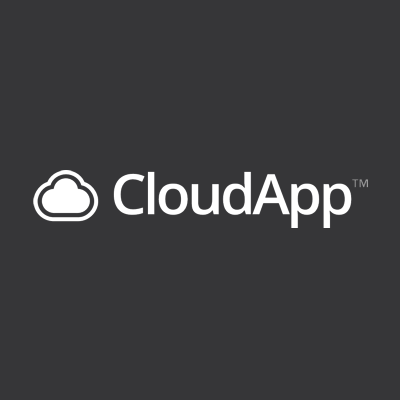 This post highlights one such tool that's targeted at the same purpose. It's called CloudApp and it is used for sharing visuals for business purposes. Let's take a closer look at CloudApp.
CloudApp – The smart way to capture and share screen visuals
CloudApp is a desktop software application which allows sharing forms of visual content. It helps you to create a better impact on your customers while collaborating and make your team discussions more empathic. It improves communication within teams and with external resources and lets them understand your point more clearly. You can quickly take a screenshot or record a video and share it with your partners within seconds. This application is cloud-based and stores all your data in a cloud database. You can access it through a password protected mobile/desktop application.
CloudApp is considered better than its competitors in the market due to its appealing features. Its simplicity and innovative features turn every user into its loyal customer. Let's have a look at what it has to offer:
Capture and share images and videos
Video workflows
Annotated screenshots
Drag-and-drop interface
Secure sharing
Access control
Event tracking
GIF creator feature
Annotated screenshots for faster feedback
CloudApp Snipping Tool
HD screen and video recordings
Visual searches
Team management
Custom branding
Analytics
Enterprise security
These features could vary according to your chosen plan, but the free version meets the basic needs. It only limits the duration of videos and GIFs and has other minor restrictions.
CloudApp can work perfectly with Windows, Mac, Android, iOS, and web-based devices. The tool is available with a free version that gives you access to limited features. The paid plans of the tool are also appropriately priced and offer many enhanced features.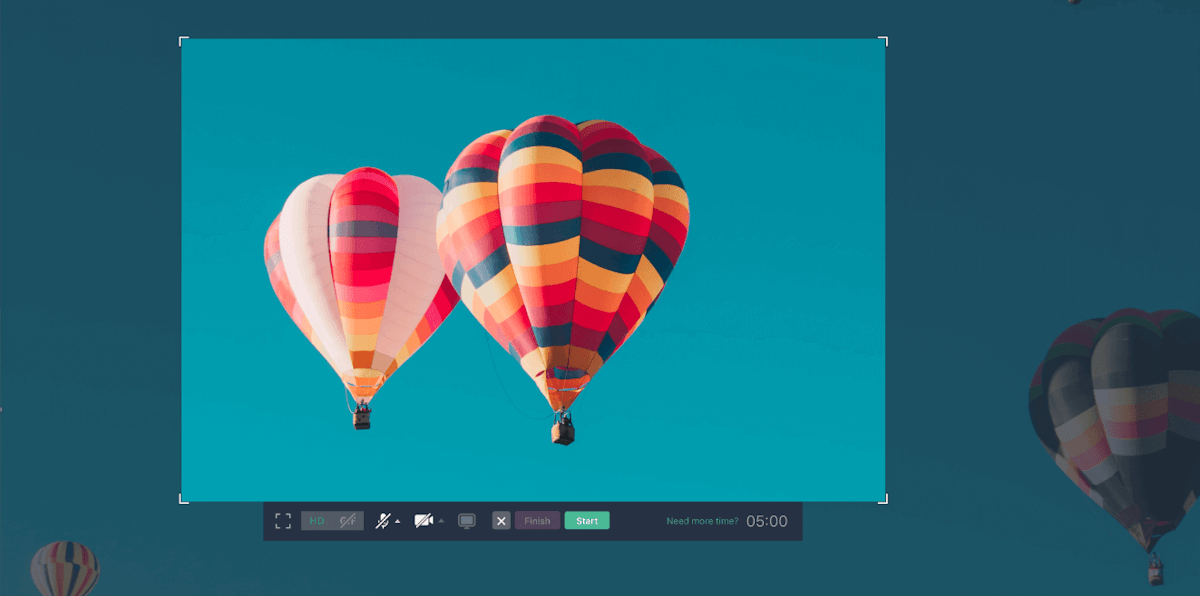 How it works
CloudApp is a very simple and easy to learn tool. Its basic functionalities include capturing screenshots, videos and GIFs, then editing and sharing them. In this section, we will go through simple steps to start using CloudApp within a few minutes:
To start using CloudApp, you need to install it on your desktop device. You can sign-up at the tool's website and download it for free.
Once you have downloaded and installed it, its icon will be displayed on your taskbar in Windows and menu bar in Mac.
By clicking on that icon, you can login to your account using the credentials you used to sign up and you will see a dashboard displaying options.
To capture a specific part of your screen, you can click on "Capture" and save it.
To start recording video, you can click on "record". Then, click on "start" to initiate recording. You can switch on the microphone and include voice, and record a specific portion or the entire screen.
Then to create a short, voiceless video of maximum 15 seconds, you can create a GIF.
Then it shows "Annotate" option. Using that, you can make changes to your saved screenshots or newly captured shots. You can add arrows and highlight anything using this feature.
CloudApp has a lot more features which are included in its paid subscription plans. The ones mentioned above are the basic features included in free version of this tool and accessible to every user.
Get started using CloudApp video:
Evaluating CloudApp
Several users of CloudApp have listed the below-mentioned pluses and minuses of the tool:
Pros
It is secure and trustworthy
Easy to use
Quick and reliable
Efficient customer support availability
Cons
It should allow users to capture whole screen instead of clicking and dragging
The Windows version is slightly less-featured as compared to the Mac version
Communicate better with visual recordings of your messages. Try @cloudapp today. getcloudapp.com/via @supermonitoring
Final Verdict
On the whole, CloudApp is quite a fun and useful tool. There is nothing much to dislike about it and almost all users are satisfied with its performance. The reason of its popularity is that most people avoid typing lengthy emails and text messages. They find it much easier to record a video or share a screenshot to deliver their message. That might not eliminate your need to write email, but it sure saves your time by providing helpful material to support your argument/information. CloudApp is very easy to learn and you can become a pro at it without external help in a short time. Just install and start using it today!
Get notified about our new posts
By submitting this form I accept the
Privacy Policy
and I agree to receive blog-related information from Super Monitoring.