6 Best Proposal Management Tools
The success of most companies today relies heavily on sales. It is therefore absolutely necessary to maximize the efficiency of your sales team. For this purpose, we use automation and a range of modern tools to make sure our sales professionals can actually sell, without doing other menial tasks.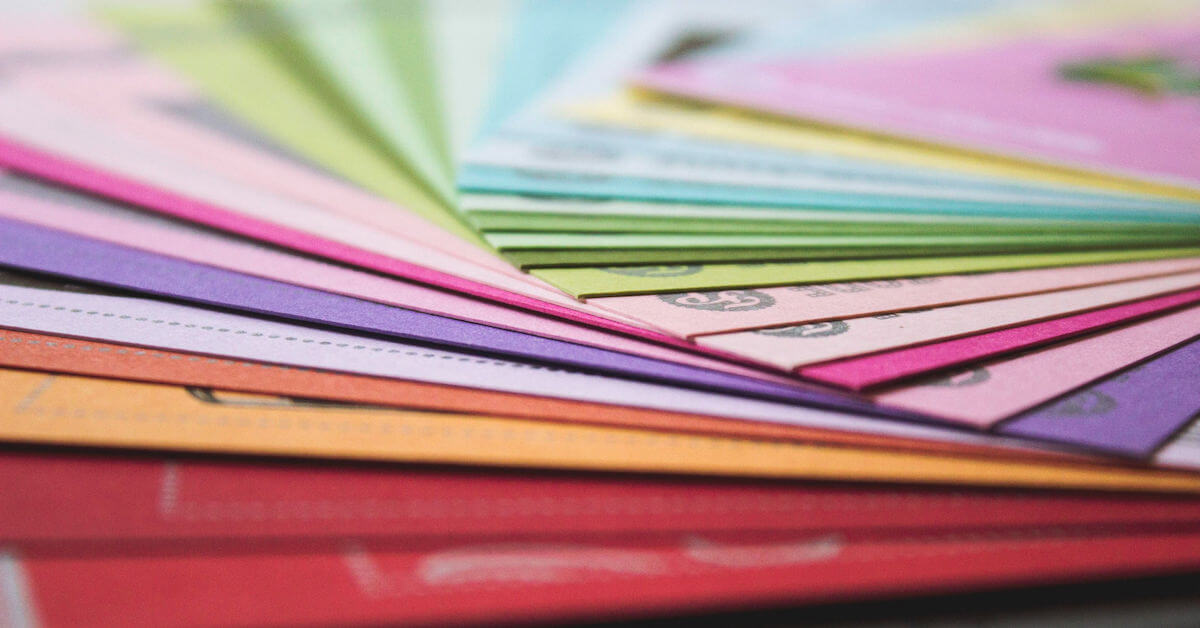 However, there's one part of the sales process that often gets neglected – business proposals. They're a necessary part of winning new clients for companies in many industries, whether they sell goods, services or something else. The good news is, there is now a large number of tools to automate your business proposals so you don't have to spend hours typing away each new proposal.
Here are a few proposal tools that can help you out.
Better Proposals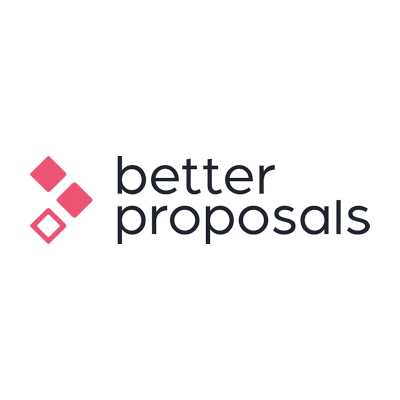 The art of writing proposals is exactly that – an art, and Better Proposals makes it easy to pull it off. This tool comes with more than 100 beautiful proposals, brochures and agreement templates so you don't have to design anything. Furthermore, the proposal editor is designed to make proposal building a fast and easy process. No more ugly Word documents or PDF files that are difficult to read, print and sign. The best part? The templates are based on the most successful proposals sent by actual customers who use the tool.
Just some of the things that make Better Proposals special: over 50 integrations with other apps, such as Zapier and a wide range of CRMs, project management tools such as Trello and much more. Better Proposals also allows clients to sign and pay directly within the document, and you can even communicate with them as they're reading the proposal, thanks to live chat integrations.
Pricing: for $19 per month, you can send up to 10 proposals with one user. You can try a 14-day free trial before committing to a paid plan.
Prospero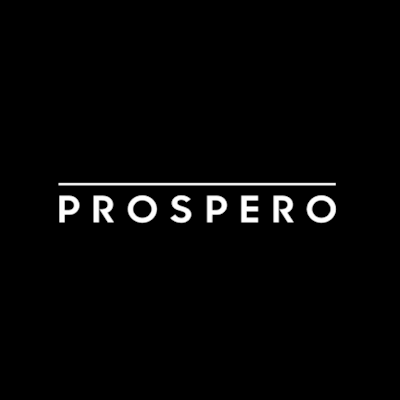 This proposal management tool is made for freelancers and it aims to make proposal writing quick and easy. There is a wide range of beautiful templates to choose from and you really can write proposals rapidly thanks to Prospero's suggestions. Simply click on some of its ready-made texts to get the ball rolling and create a proposal within minutes.
Similarly to other tools in this list, Prospero offers detailed analytics and tracking so you know what happens after you hit the send button. You can create invoices, but not natively within the app – you'll have to do it through a Freshbooks integration.
Prospero is fairly new in the proposal software market and is currently lacking a lot of the features that some of it more mature competitors.
Pricing: There is no free trial, but you can get a 21-day trial for just $1. The cheapest paid plan costs $8 per month for unlimited proposals when paid monthly, or as low as $5 per month when you pay annually.
PandaDoc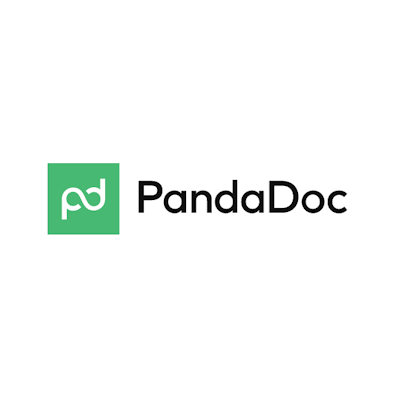 Unlike the previous two entries, PandaDoc doesn't focus on business proposals only. It lets you create quotes, contracts and other documents to help your sales team. You can enter this data manually or hook up your CRM and import it with a single click. You also get beautiful templates and integrations with platforms such as Hubspot, Zoho, Salesforce, Pipedrive, and many others.
Similarly to its competitors, PandaDoc offers tracking and real-time analytics for all your sent proposals. You can see where each proposal is in the pipeline and your sales team can act promptly to close the deal. You can also get personalized branding for each proposal, as well as the ability for the clients to sign directly within the proposal.
Pricing: You can get the cheapest plan (called eSignature) for $25 per user per month, which gives you unlimited documents. However, this plan only allows for one workspace (company) and you can't receive payments through this plan and there are no integrations – you have to upgrade for these features. Although the price seems great, some other tools give you more features for the money spent.
Nusii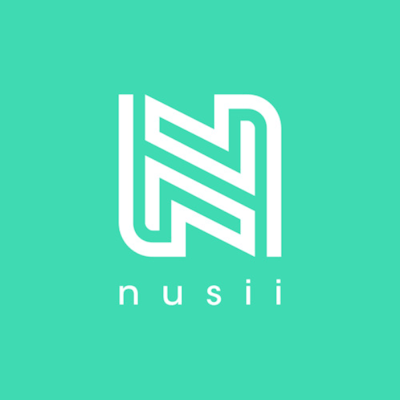 If you want to make your proposals completely your own, Nusii has a wide range of options for customization. Your own branding, colors, text, custom domains and emails – your clients will be stunned by how professional it all looks. There is also something similar to templates in previously mentioned platforms, as Nusii comes with variables – values which you can replace with each proposal to save time on writing.
Besides analytics and tracking, Nusii also has a handy feature that allows you to update clients once the proposal has been accepted. That way, you can keep them in the loop as work gets done.
There are some proposal templates to choose from, but this is barely a handful compared to some of the competitors on this list. Moreover, some of the templates I've looked at seem pretty bare-bones and minimal and don't aim to impress the reader.
Pricing: Nusii is fairly expensive compared to its competitors at $49 per month for the cheapest plan. For this price, you get unlimited users, but you can only have 20 active proposals at a time. If you want unlimited proposals, you'll have to spend as much as $249 per month.
Bonsai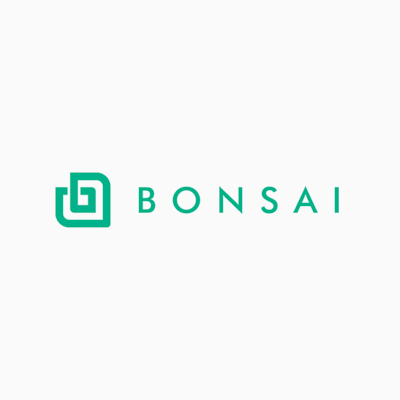 If you're a freelancer looking for a platform to take care of all your business needs at once, Bonsai can definitely fit the bill. It has tools for the complete client cycle, from the initial moment when you send the proposal, all the way to signing a contract, sending an invoice and getting payments. It even allows you to track your time as you work for each individual client, to make billing and payments easier.
Just like the others on this list, Bonsai gives you the ability to easily create customized proposals that you can track and run analytics for. You also have the option of creating different packages and upsells with your proposals. Clients can sign and accept directly in the proposal, without going to a third-party website.
While Bonsai is an excellent platform for freelancers, it is not the best choice if you're looking for a superb proposal management tool. It's an excellent all-rounder but most other tools on this list are better for creating and sending business proposals.
Pricing: With all of its features, the basic Bonsai plan costs only $16 per month for one user. The pricier plan ($24) gives you the options of white labeling and subcontracting.
Proposify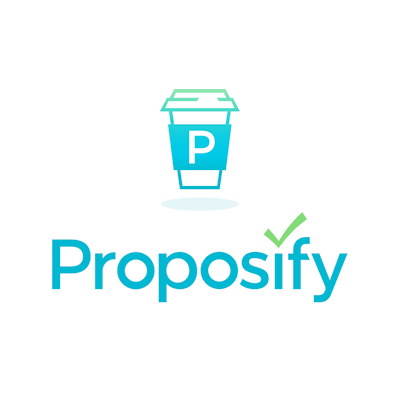 Proposify promises to keep your clients speechless when they see your proposals so that all they can do is say yes and sign immediately. You can create great-looking proposals within minutes thanks to readily available design templates. You can also save all your content (clients, case studies, offers) into a central library and re-use it for each new proposal you create, making the proposal writing process even shorter. While this process isn't as painless as with some other tools on this list, it still saves some time when creating new proposals.
Besides Better Proposals, this is one of the rare tools that allows both signatures and payments directly from the proposals. E-signatures are legally binding, while payments happen through the in-built Stripe integration.
Pricing: The cheapest paid plan starts at $19 per month for three users, which only gives you 5 active proposals. If you want unlimited proposals, you can jump to the Grande plan for $49 per month per user.
Wrapping up
Although these tools are technically competitors, each of them has unique features that will make it interesting to a specific target market. Whichever you choose, good luck with your sales efforts!
---
About the Author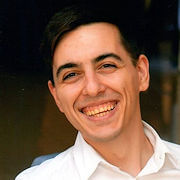 Mile Živković is a content writer and work-life balance expert at Chanty – a simple and AI-powered Slack alternative. When Mile isn't busy writing epic posts on productivity, work-life balance and time management for Chanty blog, he's probably driving somewhere. His hobbies include cars (huge fan of Alfa Romeo), photography and collecting pocket knives. You can catch him on LinkedIn.
Get notified about our new posts
By submitting this form I accept the
Privacy Policy
and I agree to receive blog-related information from Super Monitoring.