5 Tools for B2B Marketing on Pinterest
Traditionally, Pinterest has been considered an effective marketing platform for the retail and tourism industries.
However, it can also be effective for B2B niches with the right tools and strategy.
For a social media manager with multiple accounts to handle, creating and executing a marketing strategy can be tedious. Here's a list of really cool tools that can help make your B2B Pinterest marketing easier and more effective:
1. Pallyy: Plan Your Content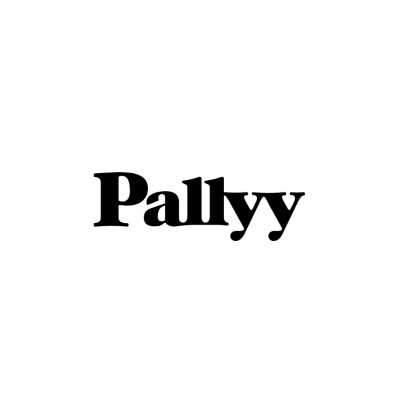 Managing multiple accounts can get messy and time-consuming. Your time can be put to better use, so let's eliminate the need for you to manually manage multiple social media accounts.
Pallyy is essentially a social media content planning app that helps you create an effective social media calendar for all your accounts, including Pinterest.
When adding content to your calendar, you can publish it immediately or you can select to schedule your update for a later date. This is a great way to plan your Pinterest content for when you are away on a vacation.
Apart from content suggestions and post scheduling, this application also offers a content library, hashtag suggestions and an employee advocacy feature, which can further advance your marketing efforts.
The good news is that Pallyy offers a free plan that includes one Pinterest account, social media reports and up to 15 posts per month. The paid plan starts from $15 and it has a free trial.
2. Snip.ly – Collect Leads from Your Pinterest Links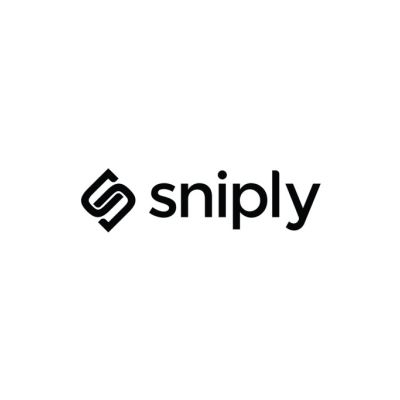 One of the biggest challenges in B2B social media marketing is getting actual email sign-ups from your pinned links. B2B buying journeys are longer: It is not hard to get a click but what happens from there? How to convince those Pinterest users to continue interacting with your brand?
If you're a social media marketer on Pinterest, you definitely appreciate the value of content curation and sharing. Snip.ly helps you optimize sharing by allowing you to include a call-to-action at the bottom of every page that you share (even if it is not your page).
The button is completely customizable, which means that you get to add your own call-to-action, your logo and a target link.
It is also a good way to build brand recognizability by creating a well-branded look for each of your shared pages. According to Namify, it takes at least 5 impressions for your target customer to remember your brand, so using customized CTAs and consistent style for each of your links will definitely help.
Snip.ly also offers ActiveCampaign integration that allows you to grow your email subscribers.
URLs generated by Snip.ly can also be used for tracking and analytics. As Pinterest marketers, you certainly understand the value of social media reporting that helps you understand which of your Pins triggered more desired actions.
Snip.ly links can help you analyze effectiveness by providing you with click and conversion numbers. The graphs and statistics that come with Snip.ly link analysis allow you to track your performance to identify what's working for you and what has yielded no engagements. In summary, this tool gives you a branded look for all of your pages, a CTA, and a smart tracker for each shared link.
It should be noted that Pinterest does offer analytics of its own which becomes available once you verify your site. WP Beginner has a detailed guide on that. Additionally, WebCEO offers Pinterest sharing monitoring, allowing you to easily identify content that did well on Pinterest.
Snip.ly starts at $9 per month and you get to create 250 links for that price.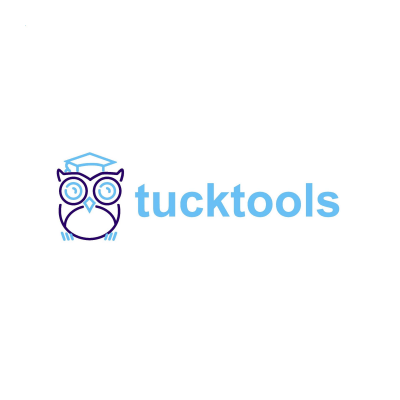 3. Tucktools – Discover Pinterest Hashtags to Use
Pinterest supports hashtags which allow you to curate your customers' content, spread brand awareness and get your pins discovered outside your immediate circles.
Tucktools is a free hashtag generator that helps you find trending hashtags related to an area and a topic. All you need is to copy the provided list and paste it into your pin.
4. Visme – Create Infographics with Ease
Infographics have been trending for a while now. They work really well to communicate information to your target audience. They are especially effective for Pinterest marketing, and they make great B2B sales material too!
Visme is a popular infographic maker, although you can make various kinds of images using this application.
Designed in the drag-and-drop format, Visme is incredibly easy to use. This application has a huge selection of professionally made templates, so you don't need any design skills when using that tool.
Visme gives you the ability to break down your images and work on them, block by block. This feature is particularly useful for making infographics, which are typically made of smaller blocks. A complete spectrum of background colors and fonts are part of Visme tool set, giving you the freedom to create professional visual assets.
The images you design can be infographics, banners, reports, presentations and so much more. Your creatives can be tailored to fit a host of formats that cover all the standard applications and go beyond them.
On visual platforms like Pinterest, you have to work hard to stand out and catch the attention of your audience. Professionally designed graphics can do that job well for you, and Visme can help in making those images.
Visme has a free version that allows access to a limited collection of templates. Its pricing starts at $12.25 per month which gives you full access to templates and assets. I recommend starting with the free option.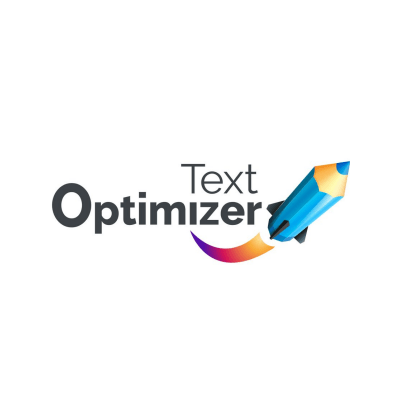 5. Text Optimizer: Find Content Inspiration
What is it that your audience wants to know? What are some niche associations to visualize and share on Pinterest?
TextOptimizer is an ultimate content inspiration tool that can be used for Pinterest as well. Just type your keyword and it will find niche associations that are bound to trigger your creativity.
Pinterest Marketing Tips
If you curate and schedule your content, use branded links that can also be tracked and analyzed, employ the most effective hashtags and add well-designed infographics to your arsenal, your marketing impact will experience a surge.
Now it's time to tie-in the tools with the tricks. The most important tactic here, however, is to be straightforward and creative. Follow these four, point-blank and simple practices to raise Pinterest marketing impact:
Be useful
Imagine you are a potential customer. What questions would you have in mind? What needs would you want fulfilled?
Incorporate the answers to these two questions directly into every visual asset you create. Each of your Pins should ideally function as an answer to your audience's needs.
Be honest
While you should apply marketing strategy to make yourself heard over the noise, it is useful to remember not to go overboard. Promise only what you can deliver and what you are delivering in reality.
Your Pins should accurately reflect your content, and your content should be written to help your audience. Honesty helps build good and long-standing relationships with your followers and customers. Don't over-promise in an effort to collect leads.
Be generous
Give away valuable and useful information as often as you can. Share other people's content apart from your own, if you think that it can really help your readers. Do this and your audience will turn to you every time they need information.
Be you
This is the most important tactic for social media marketing. Personalize your Pins, add a bit of you in each one of them.
Remember, Pinterest is an interface and you are essentially just having conversations with real people. Make it feel real.
Wrap Up
So, there you have it! A comprehensive step-by-step look into tools that can enhance your Pinterest marketing. Now it's your turn! Try these tools and let us know how they transform your Pinterest performance!
---
About the Author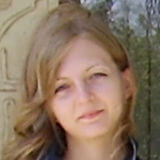 Ann Smarty is the Brand and Community manager at InternetMarketingNinjas.com as well as the founder of ViralContentBee.com. Ann has been into Internet Marketing for more than a decade, she is the former Editor-in-Chief of Search Engine Journal and contributor to prominent search and social blogs including Small Biz Trends and Mashable. Ann is also a frequent speaker at Pubcon and the host of regular Twitter chats #vcbuzz and #myblogu.
Get notified about our new posts
By submitting this form I accept the
Privacy Policy
and I agree to receive blog-related information from Super Monitoring.