20 best SEO Crawlers
Most business owners nowadays are not even aware if their website is reaching the potential customers or not. And believe us when we say this, not having an effective outreach is the same as not having a website. In today's constantly evolving internet spectrum, if you own a website and intend to drive business through it, Search Engine Optimization (SEO) is imperative for you. SEO just works on the simple fact that for someone to see your content and website it, must first appear in relevant searches.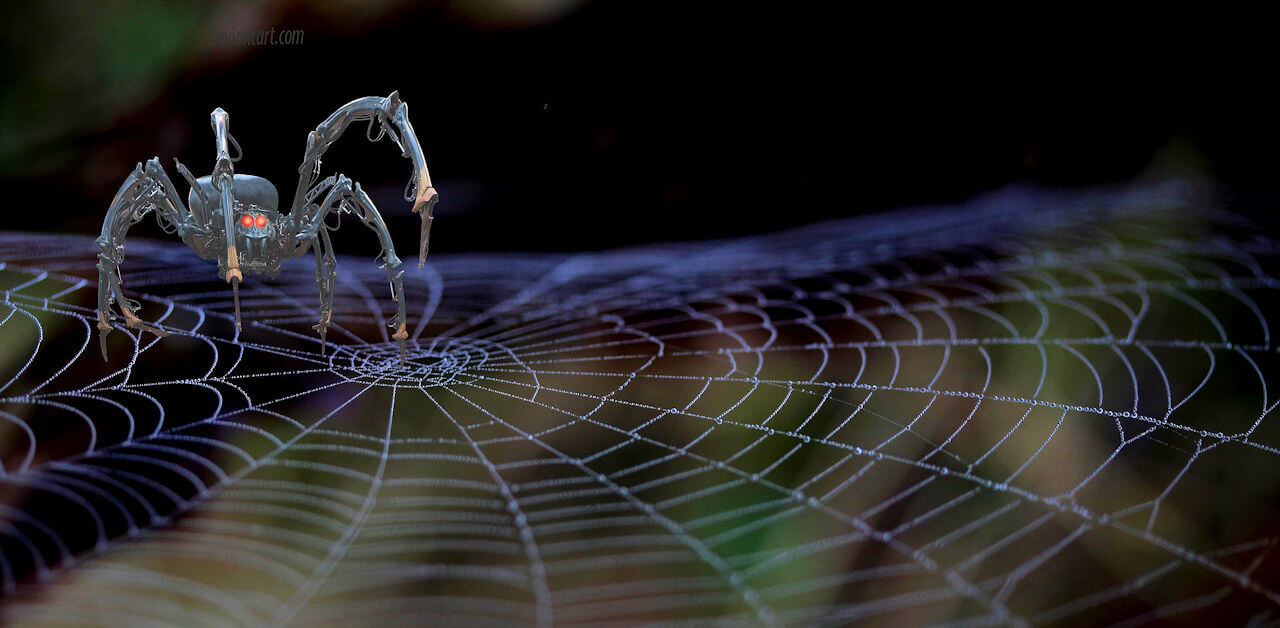 But SEO is not that simple, it involves keywords, backlinks, content marketing and user experience and more elements. Yes, a lot of domain knowledge is needed to excel in SEO. But all is not lost if you can't afford a team to handle SEO for your website. There are ways to make things simpler and this is where SEO crawler tools come in.
What is an SEO Crawler and how does it work?
When it comes to search engines like Google, Bing, and Yahoo, there are bots to scout for content when someone conducts an internet search. The process is called crawling and involves following links for the page to find and read content. The next step is indexing, which includes on-boarding the content encountered to search engine servers and finally ranking the results on the basis of relevance.
SEO crawlers work the same way as search engine crawlers, except for the fact that indexing and ranking steps are skipped in the process. Instead, they utilize the data of the initial step to provide useful insights. Think of SEO crawlers as tools to view your website from the search engine's point of view. A great SEO crawler tool helps you analyze your website for technical SEO and content and reports common issues like:
Duplicate Content
There are several ways that duplicate content can end up on your website. The reason can be as simple as:
Selected theme or template causing duplicity in title and descriptions
Multiple products having the same content with difference in key information like color and size, a common issue with ecommerce websites
Paginated lists
Blogs that feature product listings with the same content
Conceptually, removing duplicate content is not that hard to fix. You can easily proofread the website to encounter and fix such accidental mistakes. But what if you are dealing with tons of products and listings? Going through each doesn't make sense and is not practical. A good SEO crawler can help you fix this by adding canonical tags whenever there is duplicate content encountered.
Improper Indexing
SEO crawler tools help you improve the index-ability of your website and believe us, a lot depends on how a search engine indexes the relevant pages of your website. Alternatively, you can use robots.txt file and the meta-robots tag to tackle issues with the indexing of your website, but if not handled responsibly, people may end up seeing irrelevant content.
An SEO crawler handles such issues expertly. It analyzes your website and provides you a list of pages that are disallowed with no index tags. And following this, you can make sure that you have all the right pages indexed for search engine results.
Poor Redirects
Redirects are a necessary evil when it comes to migrating pages or whole websites. A whole lot can go wrong when implementing these and you may end up with broken redirects that lead to nowhere, redirect chains that lead to slow download time, and redirect loops that cause users to move back and forth between pages that never load. All of these can end up hampering the user trust towards your website. SEO crawlers let you test all your redirects for any such issues.
Insecure Pages
Security is a critical aspect most search engines consider while raking content, especially if your website explores financial and personal information. You may have insecure pages on your website, a common problem encountered when you don't entirely migrate from HTTP to HTTPS.
This will not only hamper your ranking on the search engine but also you may lose the trust of your valuable existing user base. Who would want to go back to a website that shows security warning while loading? SEO crawler helps you improve when dealing with such mixed content.
What are some of the best SEO Crawler tools?
Selecting the right crawler tool according to your requirements can be a tiresome task because there are several solutions available. But you need not worry as we have compiled a comprehensive list of the 20 best crawling tools and auditing software.
Desktop Crawlers
Let's begin our discussion with desktop crawlers. These applications support most operating systems like Windows, Macintosh and Linux.
1. Screaming Frog
You will rarely find a list that doesn't feature Screaming Frog as one of the top SEO crawling tools, and rightly so as it checks almost every SEO aspect. Built by an agency based in the UK, the tool can be highly powerful with custom filters. A minor drawback of the tool is that it doesn't excel in data visualization.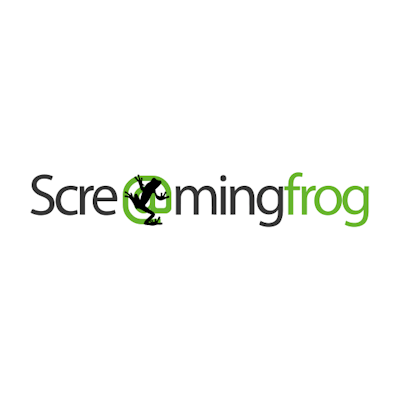 Highlights
Highly customizable, offers JavaScript crawling
Can be integrated with Google Analytics and Google Search Console
Offers effective crawling for canonicals, status codes, titles, and headers to name a few
Comes with command-line interface to manage crawls
One of the cheapest tools available in the market
2. Website Auditor
One of the prominent tools to feature in this segment, Website Auditor offers several features like status codes, click depth, faulty redirects, canonicals, and 404 pages to name a few. With Website Auditor, you can be assured of a seamless website framework.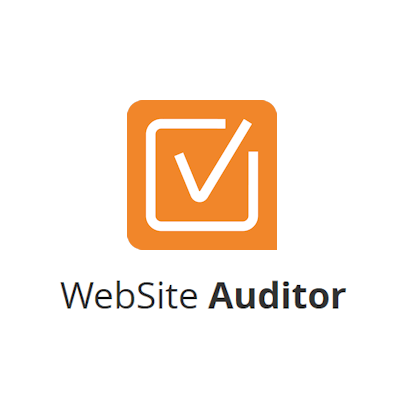 Highlights
Allows auditing of each webpage for structure and HTML coding errors
Can be integrated with Google Analytics and Google Search Console
Offers easy generation of an XML site map
Internal link checker for site structure visualization
Offers in-built content optimization techniques
3. Sitebulb
A relatively new player in the market, Sitebulb has established itself as one of the best SEO crawlers. It allows you to export the report of your SEO audit in form of pdf files that you can analyze for shortcomings.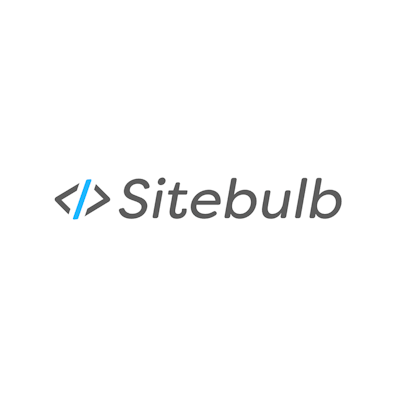 Highlights
Only desktop crawler to compare crawls between crawls
Exceptional data visualization
Allows Google Analytics and Google Search Console integration
Doesn't support custom exports
SEO audits include keywords and ranking, content quality, page segments, backlinks and HTML/CSS code to name a few key features
4. Netpeak Spider
This SEO spider has recently improved on several SEO aspects to find itself ranked as one of the top crawler tools. With Netpeak Spider you can analyze bad redirects, broken links, Meta descriptions, duplicate content, and many more. The software comes with full access 7-day free trial.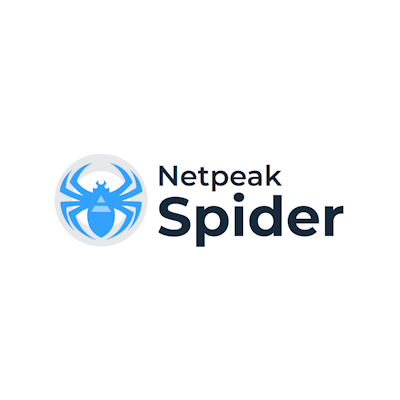 Highlights
Only Crawler that supports data segmentation; you can specify certain data to focus on for SEO insights
Allows site scraping and web data extraction
Allows Google Analytics and Google Search Console integration
Page rank calculation with the in-built checker
Supports XML sitemap generation and validation
5. Visual SEO Studio
This SEO auditing tool hits all the right chords when it comes to auditing websites. Developed with a vision to learn and evolve, Visual SEO Studio is a powerful tool that incorporates a thorough examination of websites.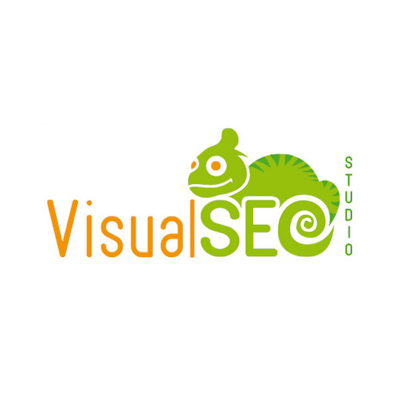 Highlights
Allows audits of internal links, URL lists, and XML sitemaps
Three different and unique site views to improve website structure
Highly customizable multilingual tools and options
Supports search engine and third-party API integration
Cloud Crawlers
Let's now look into cloud-based versions that are equally as effective as desktop ones.
6. Seobility
Seobility is a comprehensive SEO audit tool that checks your website by crawling all linked pages. It conveys a comprehensive report on common issues like duplicity, faulty redirects, broken links, and other certain issues.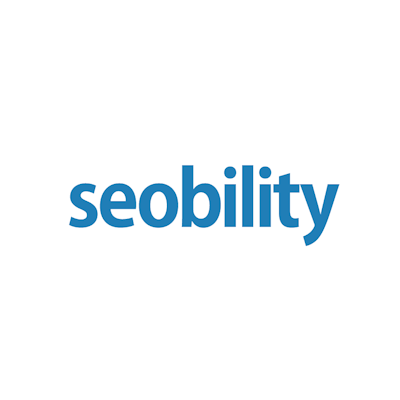 Highlights
Offers Rank tracking on various search engines and country or city levels
Helps monitor SEO backlinks. With Seobility you can spy on competitors for link building
Comes with in-built Keyword checker and ranking checker
TF*IDF tool for SEO content creation
7. Botify
An enterprise-level auditing tool, Botify is one of the most complex SEO crawlers offering intricate services. One slight disadvantage of Botify is that it doesn't offer information regarding SEO issues in a structured manner. Usually, in SEO crawlers, you will have a unified dashboard with this.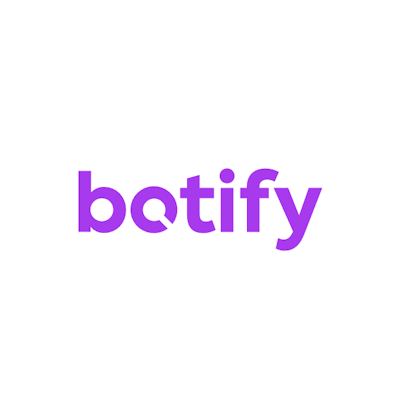 Highlights
Allows integration of multiple crawls and Googlebot log data for complete analysis
Facilitates the migration of webpages and detects issues post-migration
In-built tools to optimize website structure and internal linking
Impressive data analytics with dedicated charts for filtered data based on crawls and performance
Allows HTML code storage for comparing content across crawls
Server log analysis and JavaScript crawling
8. Ryte
A reliable SEO auditing tool, Ryte offers a 30day trial period with full functionality. Also, it features several free tools like Ryte-optic explorer, website-checker, robot.txt Generator, and Google Snippet Optimizer.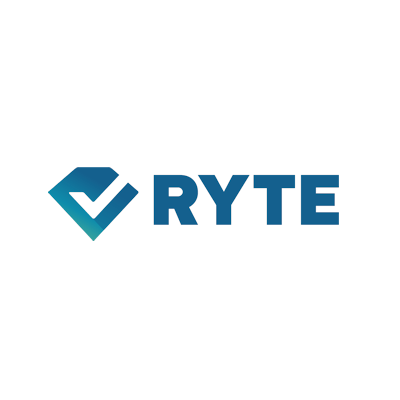 Highlights
Single dashboard for all SEO issues
Allows Google Analytics and Google Search Console integration
Uptime monitoring for your website; also allows robots.txt monitoring
Extensive community that helps you grow through learning materials and videos; particularly helpful for beginners
Excellent customer support
9. DeepCrawl
DeepCrawl offers an all-in-one-solution with detailed audits covering the entire life cycle of the website. Its pagination reports also let you tackle crawling budget issues. DeepCrawl inflicts seamless site migration with improved user experience and ranking.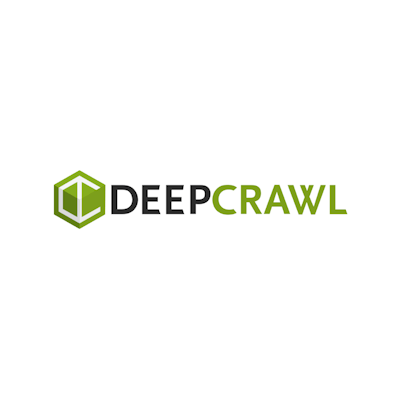 Highlights
With DeepCrawl, you can let go of the trouble of initiating crawls after crawls, just schedule them
Staging versus live comparison feature provides important insights while migrating a website
In-built tools help visualize the website from different viewpoints like site speed, internal and external linking, and crawl efficiency
Facilitates international marketing with broken hreflang links identification
Data analytics for determining underperformance of website
Stealth mode
10. OnCrawl
SEO tool meant for large enterprises, OnCrawl comes with customizable plans at reasonable prices. Imagine crawling up to 10k URLs with just 10 dollars, with OnCrawl, you can achieve this. One slight disadvantage of using Oncrawl is that it doesn't facilitate filtering of crawled URLs by regular expressions. Apart from this minor setback, using OnCrawl is seamless.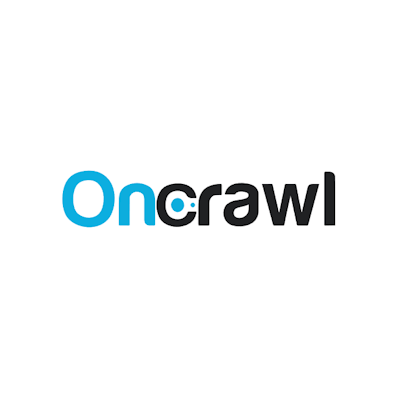 Highlights
Customizable dashboard with drag and drop feature integration
Dashboard builder tool that allows customization over 24 categories
Supports crawl scheduling
URL segmentation to quickly filter results on the basis of various criteria
Integrates Google Analytics and Google Search Console
Logfile analysis feature
11. Siteliner
Developed by Indigo Steam Technologies, Siteliner offers extensive ways to audit websites and report issues. It is known for its speedy results in real-time. The only setback of this cloud-based tool is that it is limited to an internal analysis of the website.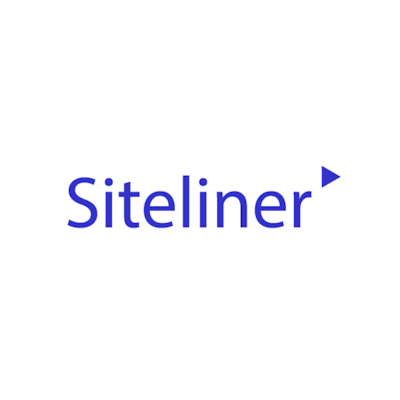 Highlights
Affordable tool that offers fast real-time analysis
Free services with a premium plan that you can purchase
Interactive dashboard that reports key information like broken links, duplicate content and internal linking to name a few
Downloadable reports
Strong data analytics tools that provide a thorough analysis
12. Seomator
Seomator is an efficient auditing tool that tackles SEO issues with ease. The built-in tools package is pretty extensive to analyze websites on technical and architectural grounds. Along with technical issues, Seomator provides information on domain authority, page indexing and several other performance metrics.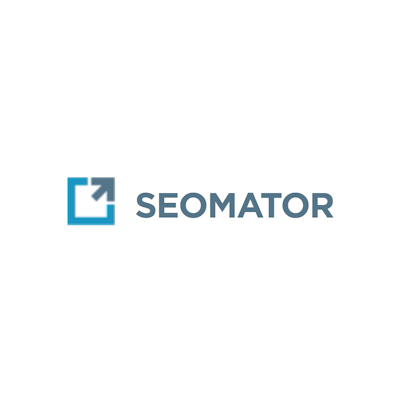 Highlights
Offers data analysis in the form of interactive charts and graphs
Analyzes the website for mobile platforms, one of the newest SEO trends that you will rarely find in other tools
Social media section to track your website performance on various social media platforms
Customizable reports with PDF exports
13. JetOctopus
A Comparatively new player in the market as compared to its peers offers a categorized analysis of SEO issues including page indexation, technical SEO, content, HTML, links, and sitemap. JetOctopus does have a few chinks in its armor, a prominent one being it doesn't support JavaScript crawling.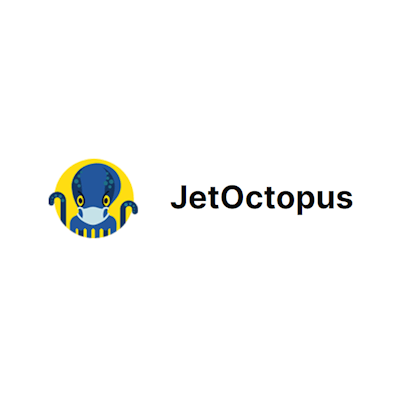 Highlights
Comes with interactive data visualization options
Offers custom segmentation and you can define new segments with ease
In-built linking explorer to track popular anchors of links
Backend server log analysis
Offers Google Search Console integration
14. Audisto
Mainly popular in German-speaking nations, Audisto SEO tool offers many advantages over other tools. It is known for its data-driven outlook and effectiveness to point out technical issues with a website.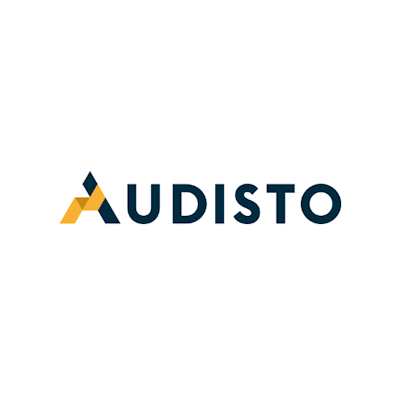 Highlights
Offers a structural analysis of data with the help of link graphs and Page rank flow diagrams, all customizable
Allows you to categorically split lists
Custom segmentation, where you can create URL clusters to analyze data specific to a particular cluster
Allows comparison between crawls
Offers reports on both bots and user experience
15. FandangoSEO
This SEO crawler has Spanish roots as you might have noticed that it derives its name from famous Spanish dance. One of the major drawbacks of using FandangoSEO is that the reports cannot be filtered, all we can do is export them and do filtering there.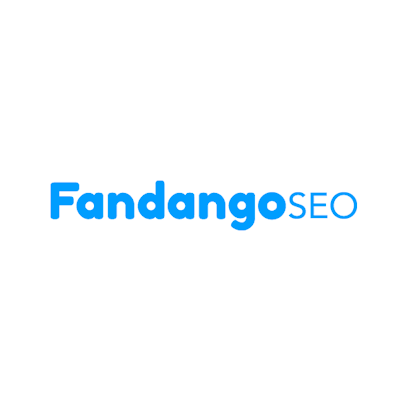 Highlights
Exceptional data visualization
Allows easy integration of server logs with no additional cost
Offers custom segmentation to filter and analyze data
One of the unique features include detection of Schema.org
Enables you to crawl competitor websites to gain useful insights on what others may be doing better
Crawlers that are part of large SEO packages
The tools we have listed so far are all dedicated SEO crawlers that specialize in technical SEO. But there are certain crawler tools that are part of other software packages and if you have the subscription for that software suite, you may not need to purchase a dedicated tool. Sounds exciting, right? But be mindful that these tools may not offer extensive services like dedicated tools. However, they just serve their purpose when it comes to improving websites. Let's look at some of the prominent ones.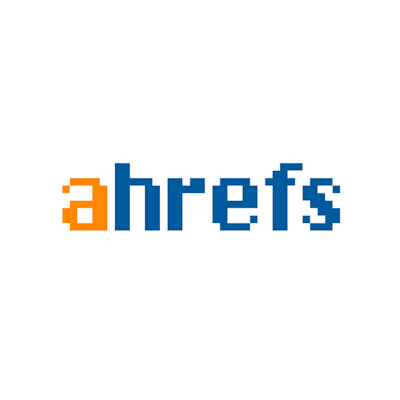 16. Ahrefs
Part of the Ahrefs software suite, this SEO crawler comes free with it. It is cloud-based, so no worries about installing the software with it. Serving the purpose of resolving SEO issues beautifully, the tool promises further updates including the ability to compare crawls, HTM data extraction, On-page report, and site structure visualization to name a few.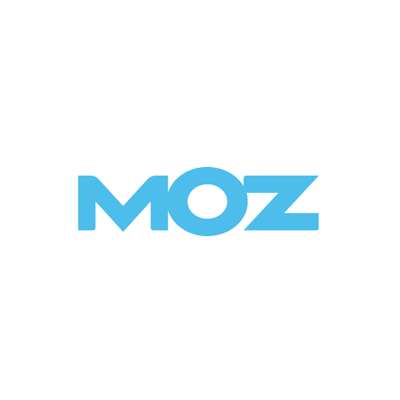 17. Moz
This SEO auditor comes with a Moz Pro software suite. Moz crawler does lack important functionalities but is a good add-on considering the software package it comes with. However, it does incorporate some unique functionalities like issues tagging as fixed. Also, the integration with other Moz tools lets you enjoy extensive features like Domain Authority and Page Authority directly from the crawl. Apart from this Moz SEO auditor excels in basic technical SEO issue tracking.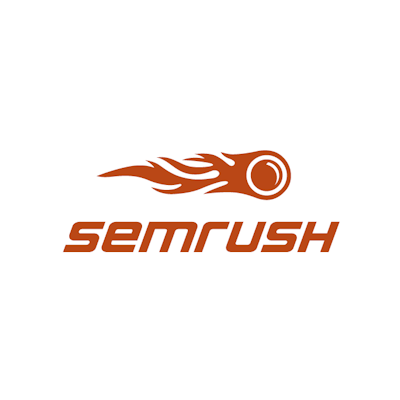 18. SEMrush
Seldom SEMrush users are aware of the fact that it comes with a free crawler. Quite brilliant in detecting technical SEO issues, you can find all reports integrated on single dashboard. The main drawback of SEMrush is poor filtering. That's the only significant chink in its armor. If you have a active SEMrush account you need not worry of your crawling needs.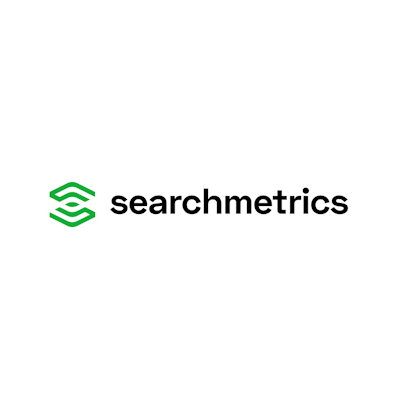 19. Searchmetrics
Searchmetrics is an efficient SEP platform that includes a free crawler. Often termed as equipped with basic webpage crawling abilities, its website audits are much more than that. It can crawl up to 2 million pages at a time and schedule crawls with custom alerts. It's a nice add on functionality to include in such an extensive SEO tool.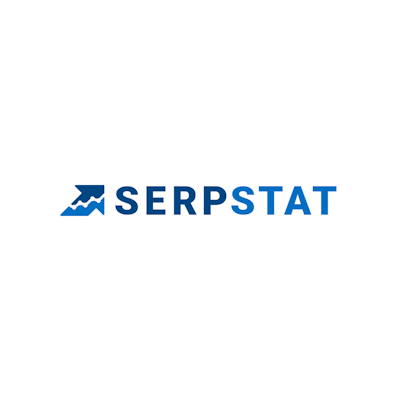 20. Serpstat
Serpstat software suite supports several SEO features that can help you with technical SEO and crawling requirements. Their on-page audit provides useful insights about the website with an in-depth analysis of several ranking parameters. It efficiently tackles several technical SEO issues like duplicate content, faulty redirects, broken linking, and content optimization to name a few.

Quest for the perfect Crawler
Now that we have listed all the potential candidates for you, you may ask us to give a verdict on the perfect crawler too, but honestly, that not possible. There is no such thing as a perfect crawler. You may never need a crawler or the most extensive one might not serve your purpose. The golden rule is that the perfect crawler is one that sufficiently serves your needs.
But one thing you can't rule out is that if you want your website to do better, you surely need a crawler to enhance your website.
Get notified about our new posts
By submitting this form I accept the
Privacy Policy
and I agree to receive blog-related information from Super Monitoring.