7 Best WordPress Themes for Essay Writing Websites
Many online developers use WordPress today. It is an open-source platform that allows you to develop a PHP tool. This is the best way to manage your content and ensure that your blog is flawless and clear. You can create a website that is unique and reflects who you are. Many website owners use WordPress, using themes the service provides.
This is particularly important for websites that offer essay writing services like, for example, My Custom Essay among many others. All kinds of websites can benefit. There is the opportunity to create a readable menu, among a wide variety of other options. These resources are essential for students to create great writing pieces that can be highlighted by a great interface.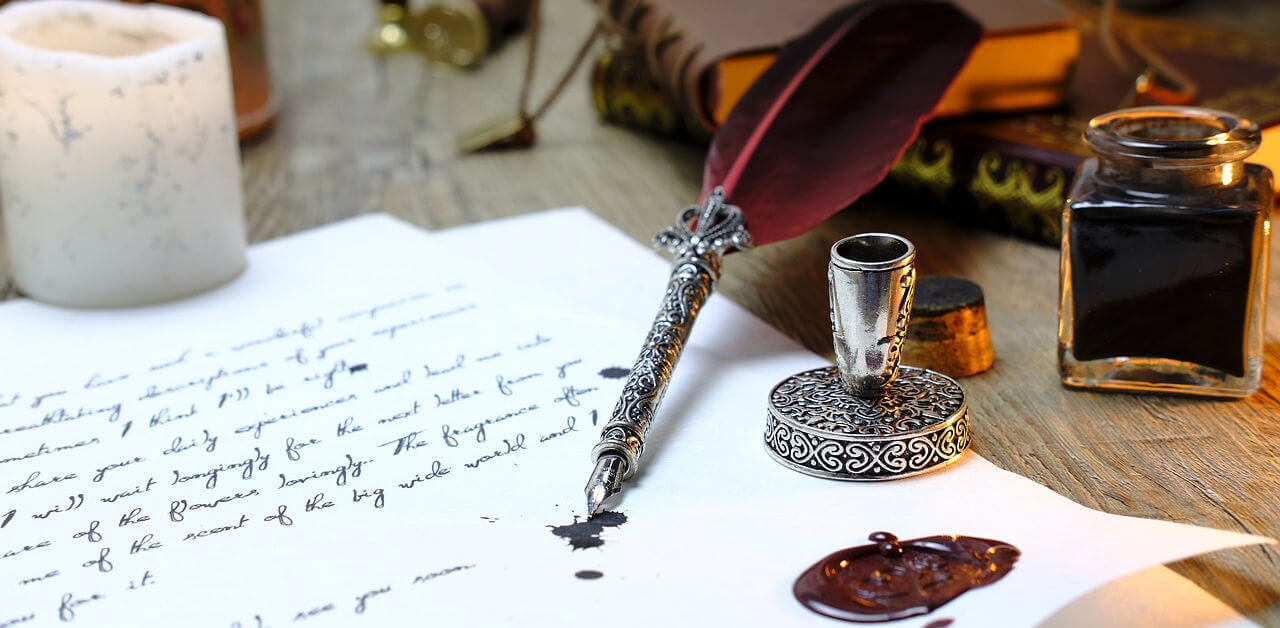 Let's talk about the importance of the website's theme. These are some important features to keep in mind:
Navigation. Each website should have a theme that makes navigation easier across the site. Clear icons, buttons, and pop-ups should be used to navigate the site. Visitors will be able to quickly find the desired option and access the services. If these elements are not there visitors will abandon the website quickly to find another one that offers a more accessible layout.
Compatibility. There are many technological devices, and people use them all. You would love to be able to access the website from your smartphone, just as you can on your PC or laptop. WordPress makes it possible to access and use on different platforms.
Responsiveness. Speed is also important. Users may be able to tolerate downloading for less than 30 seconds on average. Users will switch to another website or be impatient if loading takes too long. All downloads should be completed quickly.
Appealing design. The first thing a visitor of the website sees in the images and visual design of the page. A nice design does not guarantee that the content on the website is going to be good, yet it is still a deciding factor for many users. Attractive fonts, images, menus, and icons are all expected when trying to appeal to the audience.
How to choose a WordPress theme for the website
Choosing the right theme for your education-related website is critical in determining its overall effectiveness. With so many themes available on the Internet, it can be hard to know which theme will be best suited to your needs. Before choosing the right theme, you need to ask yourself some questions, such as:
Will the theme help students learn better?
How will the theme integrate with other teaching tools and procedures I have on my website?
Your budget is also important as themes change according to cost.
The most popular themes are free, including themes like Photo Mosaic, Nursery Rhymes, and Nature. Of course, there are much more, and it all depends on your taste which aesthetic you want to create on your website. In case you want your design to really stand out, it is recommended to put aside a budget for it. Not that free themes are low-quality, just paid ones are more unique and advanced. In the end, it's up to you, and even with popular themes, you can create something outstanding.
The overall design and layout of your site is important because this is the first thing people will see when they want to see what you have to say and offer. It's equally important to use your resources wisely and to not overload your site with content (both text and images) that does not contribute to the information you are trying to convey. Spending time learning about each of the design options and finding the right combination will help you choose the best possible theme.
We'll now discuss seven amazing WordPress themes.
1. Lovecraft
Lovecraft's sophisticated design instantly elevates blogs and makes them more appealing to the eyes. Google supports the Playfair Display font that is used in the theme. Its an elegant design that also looks great on smartphones.
You can use different post formats. Your visitors won't be bored by the same boring and repetetive themes. You can choose from a variety of blog post formats to impress your visitors with originality and elegance.
The layout allows you to add your logo and replace the standard homepage header with any image of your choice. There are 17 pre-made widgets. You can also find hundreds more on the plugin repository.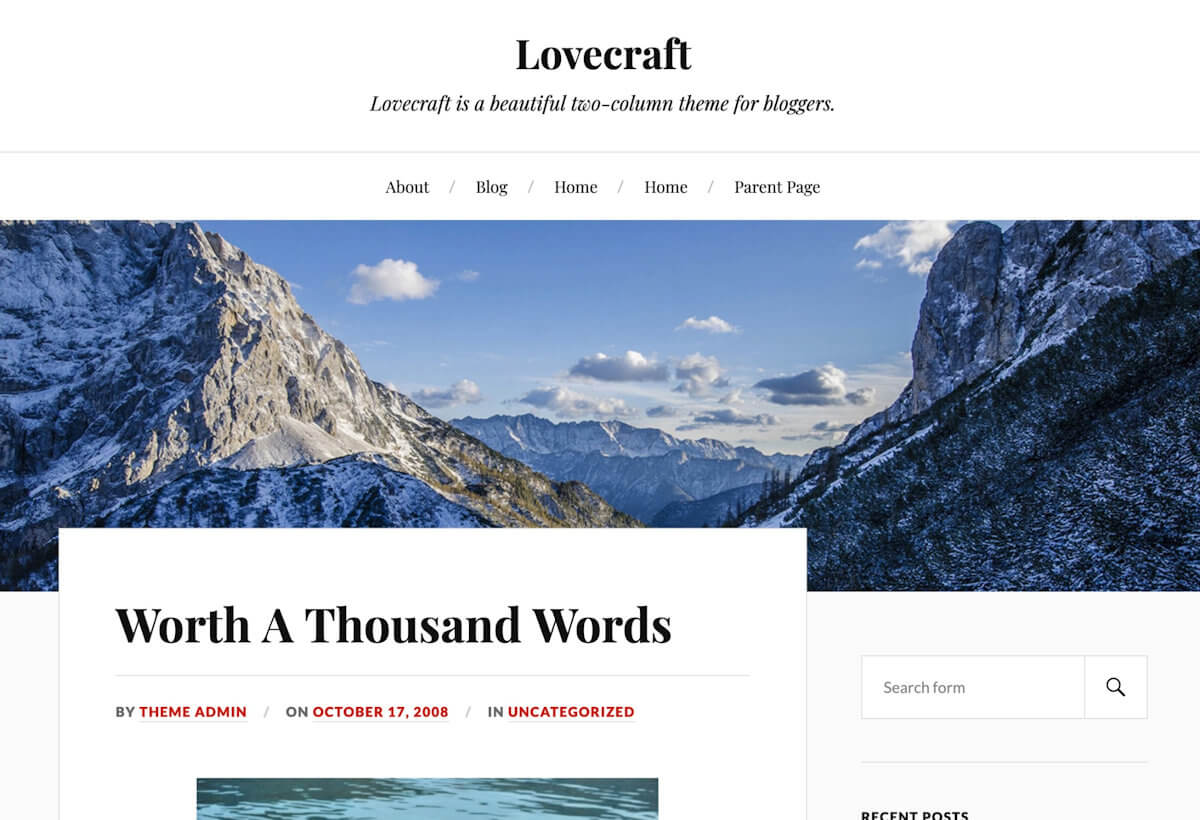 2. Buntington
Buntington is an interesting variation that many educators use. It is a popular educational website theme. It boasts a great graphics builder, many widgets for events or searching for work, sliders, and a powerful gallery maker. It is extremely fast and can upload any page or file in no time. Although the design is simple, its visual appeal is remarkable.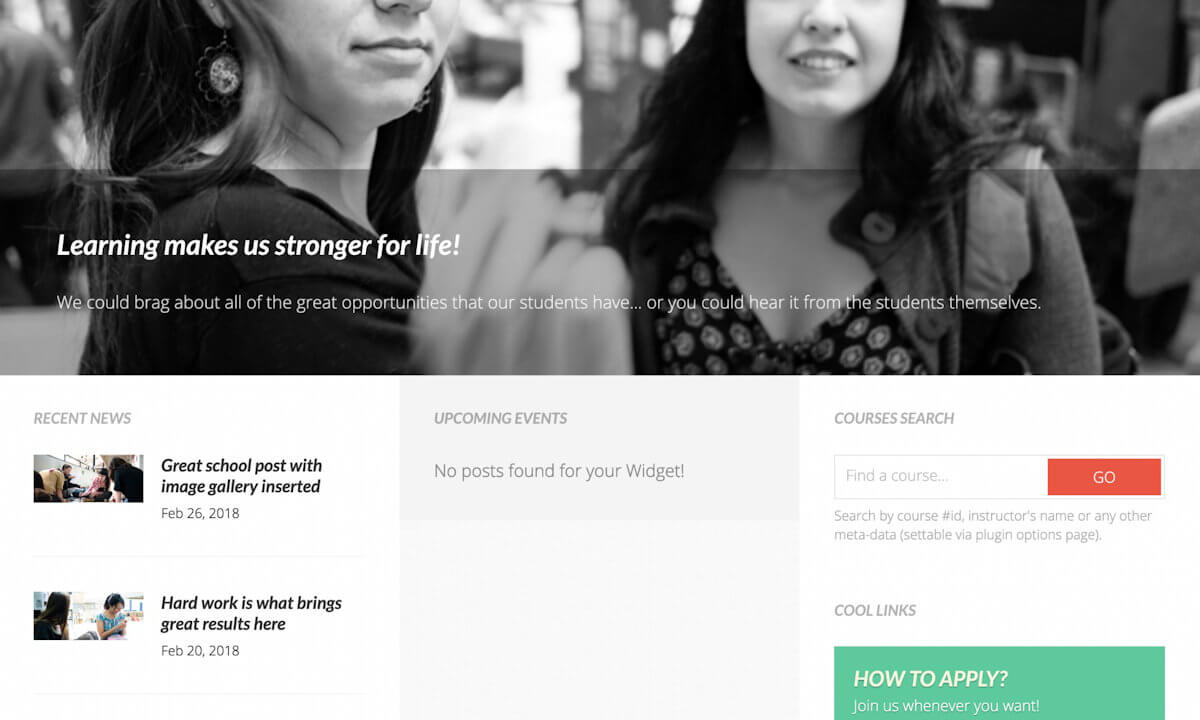 3. Author
This option was specifically created for writers. It is simple and doesn't distract from the subject or cause irritation. You can access the menu options from the sidebar. It doesn't appear on the central screen which can be irritating for many users.
The Author allows one to easily create a brand and then develop it the way they want. Your website can be personalized to make it stand out from the crowd. There are many widgets available on the platform. You can find category links, ads, and the most recent posts. The website can be accessed on smartphones. The theme is responsive and quick.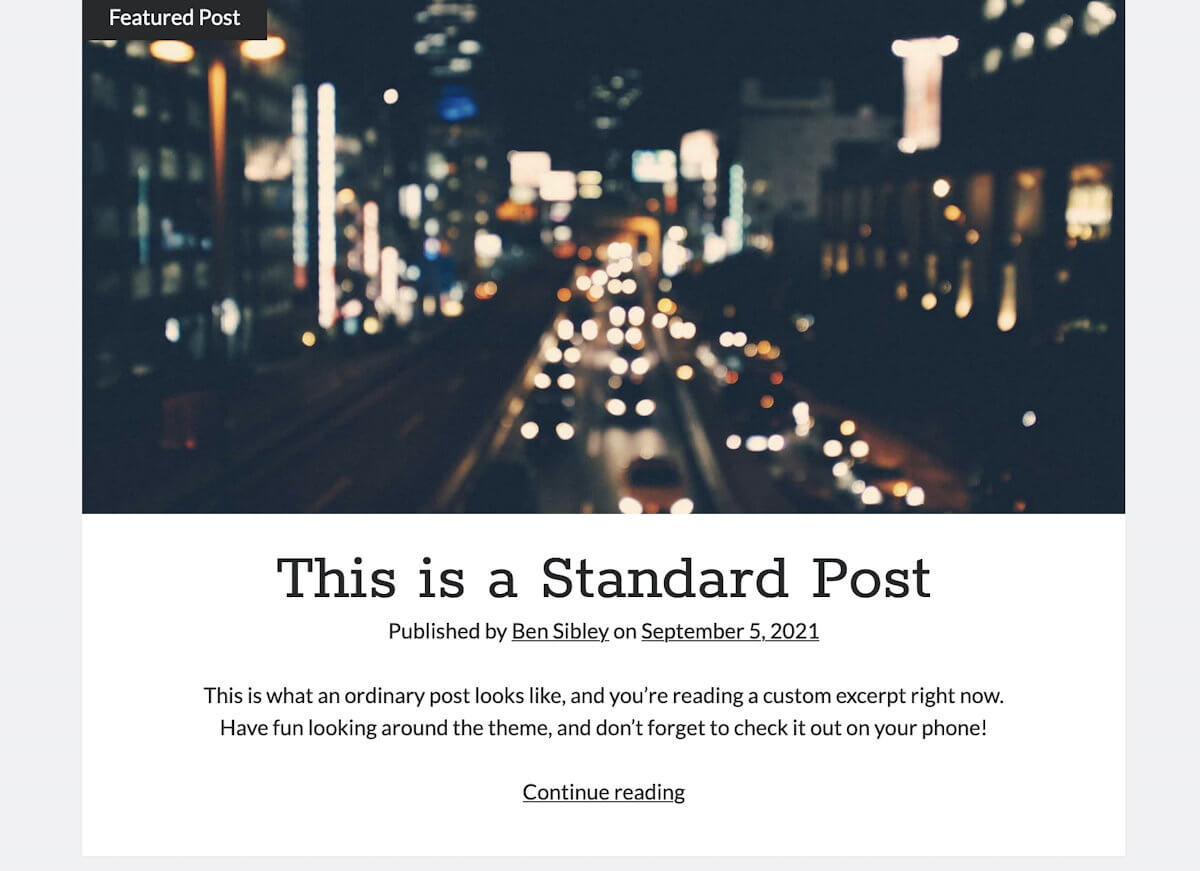 4. Challenger
Challenger is a great option if you are looking for a stunning website design. It is extremely fast and has many features. This website can be fully widgetized to provide its users with many functions.
You can, for example, add a custom headline, background image, or animation to any button. Your buttons can be linked. Your visitors will be able to access the pages and menus they need. You can add icons and logos to any social network. This makes it easier and more convenient to use. To meet the needs of your customers, you can change the size of icons and logos.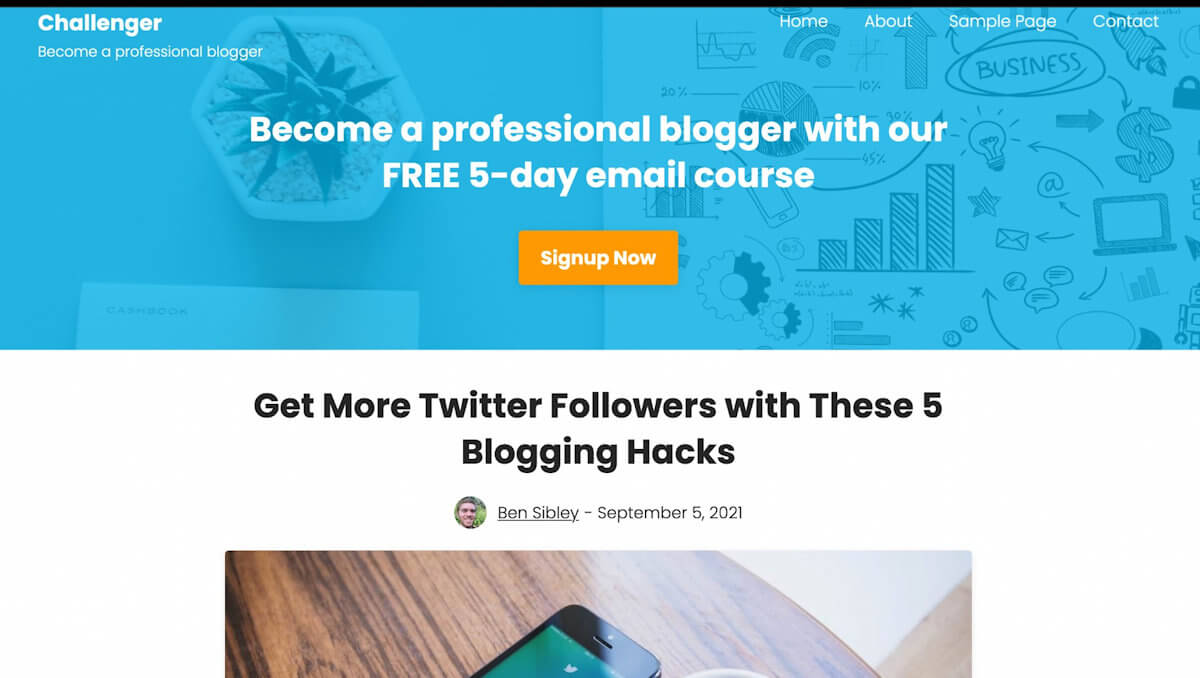 5. Ignite
Ignite theme is great for bloggers. You can choose from multiple widgets, icons and animations. Your blogs will not be too silly or boring. Each section can have a different image. Professional essay writing services also have this option. Most of them use blogs.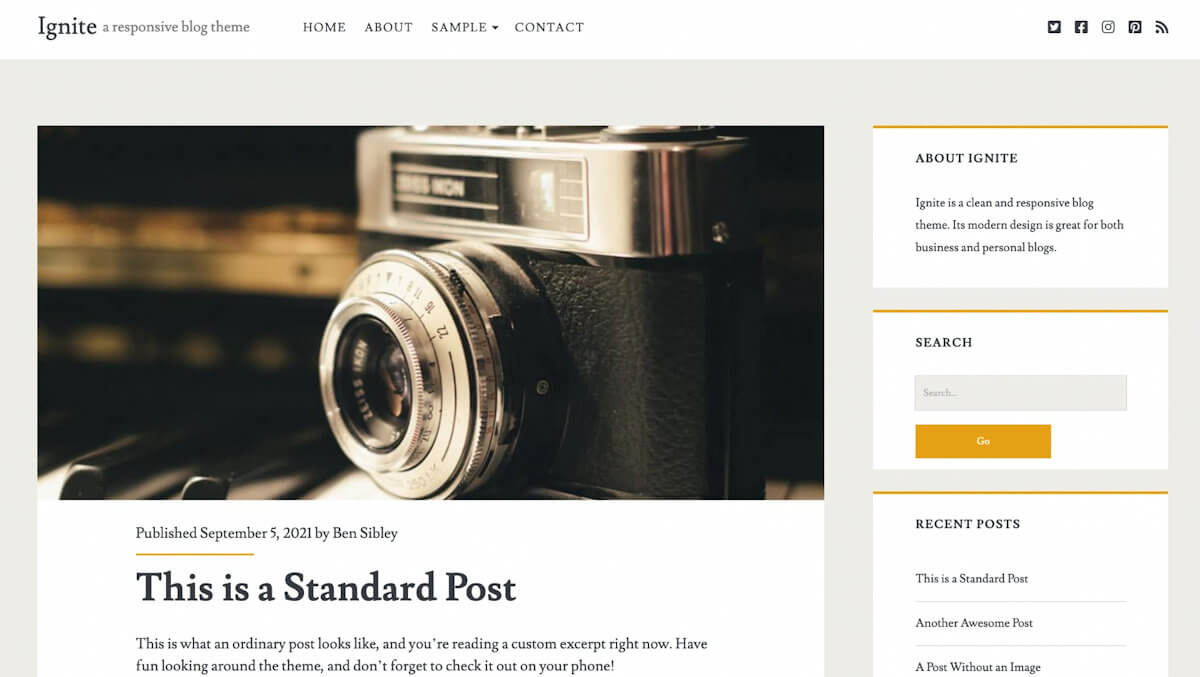 6. MasterStudy
MasterStudy is not the cheapest theme, but it definitely is worth every cent. It's bright and includes a lot of captivating design elements. You can have slightly different designs for blogs, pages with essay examples, descriptions of your services, pages with information about your service, and other general information.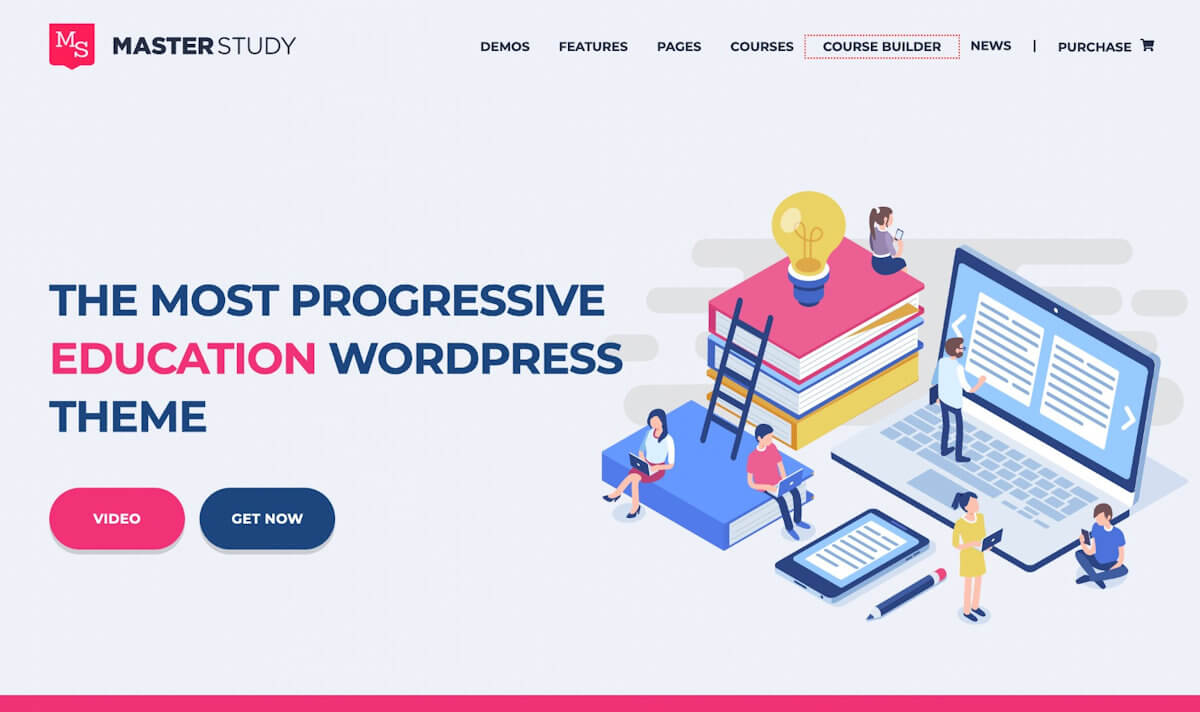 7. Bizberg
Bizberg is a perfect basic theme for every type of website. It's simple and professional, which means you may customize it as much as you want. For websites that offer writing services to customers, it's a great choice as you have an opportunity to add as many brand symbols as it is appropriate and it will not be conflicting with design.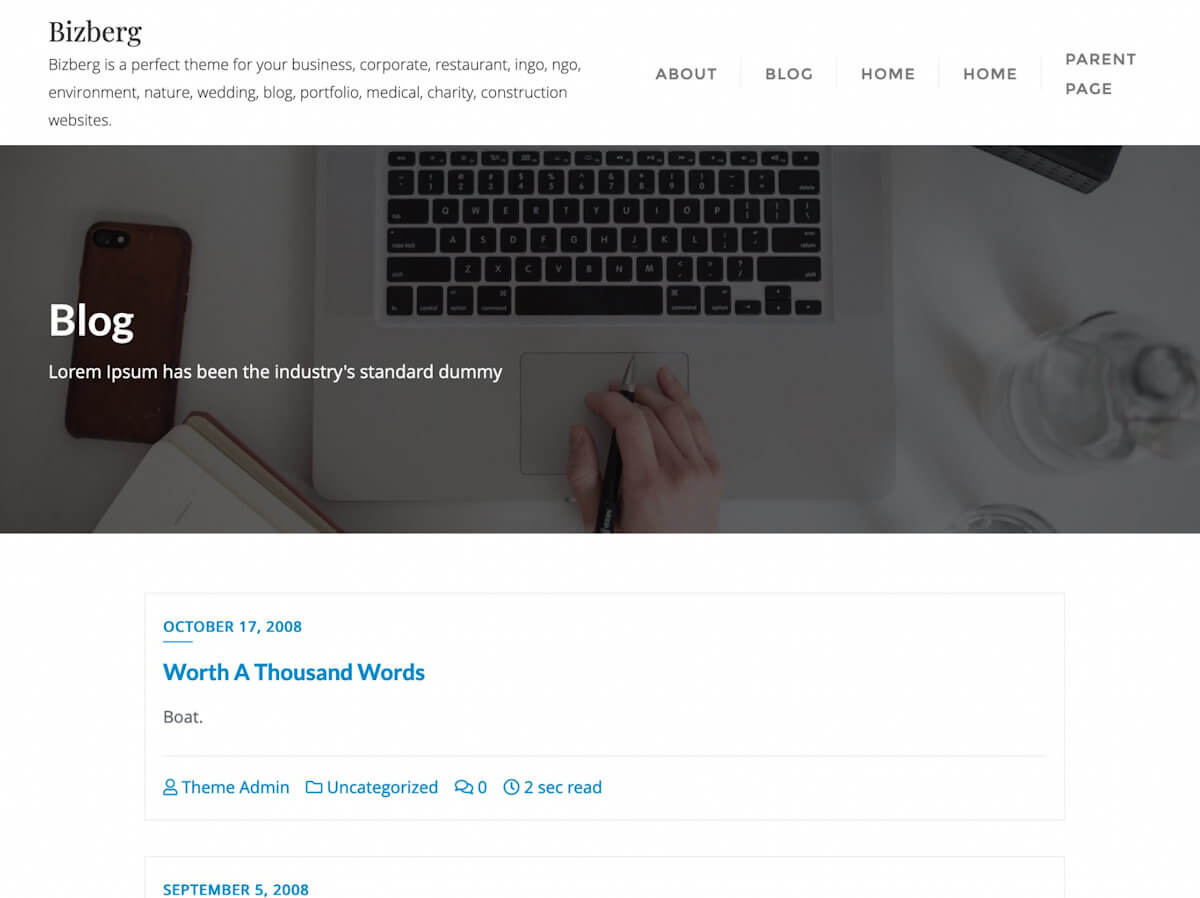 Conclusion
These themes will help and encourage you to create a website or blog. This article introduced some possible themes that you can begin with. Visitors will appreciate a nice design. This helps to attract more customers.
These themes are easy to use, and create appealing layouts for your content. Navigation and configuring is easy to people who have no experience in designing things. You have endless options of choosing colors, fonts and placement, all to bring your vision to reality.
---
About the Author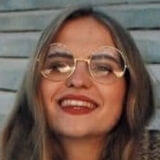 Bronwyn Leigh is a writer and content editor. Previously a teacher, now she continues to work on educational and tech-related topics. She believes that everyone needs help sometimes, so partly her writing passion is dedicated to My Custom Essay writing services.
Get notified about our new posts
By submitting this form I accept the
Privacy Policy
and I agree to receive blog-related information from Super Monitoring.