Handling Multiple WordPress Websites Made Easier With ManageWP
Nowadays, everyone uses WordPress on a regular basis to write articles, make notes and for just about everything. If you are working on multiple WordPress-related websites, a time will definitely come when you will find it difficult to manage everything at the same time. This is where the role of ManageWP or Manage WordPress becomes important. The online tool helps clients manage all their WordPress-powered websites from one central point. ManageWP, thus, becomes the main focal point of all the client's WordPress work.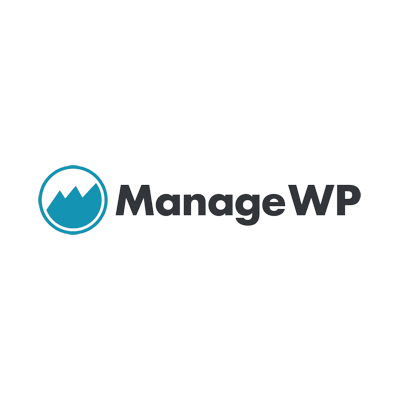 Manage WP: Successful Monitoring, Managing Numerous WordPress websites
Developed by Vladimir Prelovac, a WordPress consultant, ManageWP was unveiled in January 2012 and became an instant hit with users and reviewers alike. The main advantage of having an online tool like ManageWP is that everything related to your WordPress projects gets done from one place itself. After the client has joined hands with ManageWP, there will be very less, if none, to and forth between different WordPress platforms as ManageWP handles everything from one place itself. More and more WordPress developers are turning to ManageWP as they find the latter very quick, user-friendly and easy to operate. An association with ManageWP will ensure that all users, be it first-timers or top-gun WordPress agencies, can better their performance and deliver quality and timely WordPress products.
Some of the main features of ManageWP online tool have been explained in detail below. Scroll down to know more:
ManageWP has two plans for users- free and premium. Both these plans come with their pros and cons.
ManageWP effectively helps clients manage their WordPress updates, plugins and themes. All of these, meant for different websites, can be updated with a single click.
ManageWP works on a single login module. So all you need is to login once. Later, even if you have forgotten your user name/password, there is no need to worry as you can easily access all your secured information.
ManageWP also has the provision of a monthly cloud backup, which will make a copy of your website and keep it safe and secure in the cloud.
ManageWP helps clients by keeping a check on the respective website's speed over a period of time so that they know their position in comparison to their counterparts and how they can improve.
With some help from ManageWP, WordPress developers can work in great tandem with their team members and also clients to bring out the best product possible.
Collaboration with ManageWP will yield excellent results for prospective clients as the former will connect many Google Analytics accounts to your ManageWP account and you can get a good idea about your respective site's data.
If a client has opted for the Premium plans, then ManageWP will help them keep a record of their SEO rankings for select keywords and in this manner, help determine the WordPress developer's SEO strategy.
Everyone working with WordPress struggles with managing comments on their website. Now there is no need to worry as help is there in the form of ManageWP. The online tool assembles all comments across all websites in one place for your convenience.
Finally, ManageWP also adds a PHP snippet to the client's portfolio of sites at one time to save time, money and effort.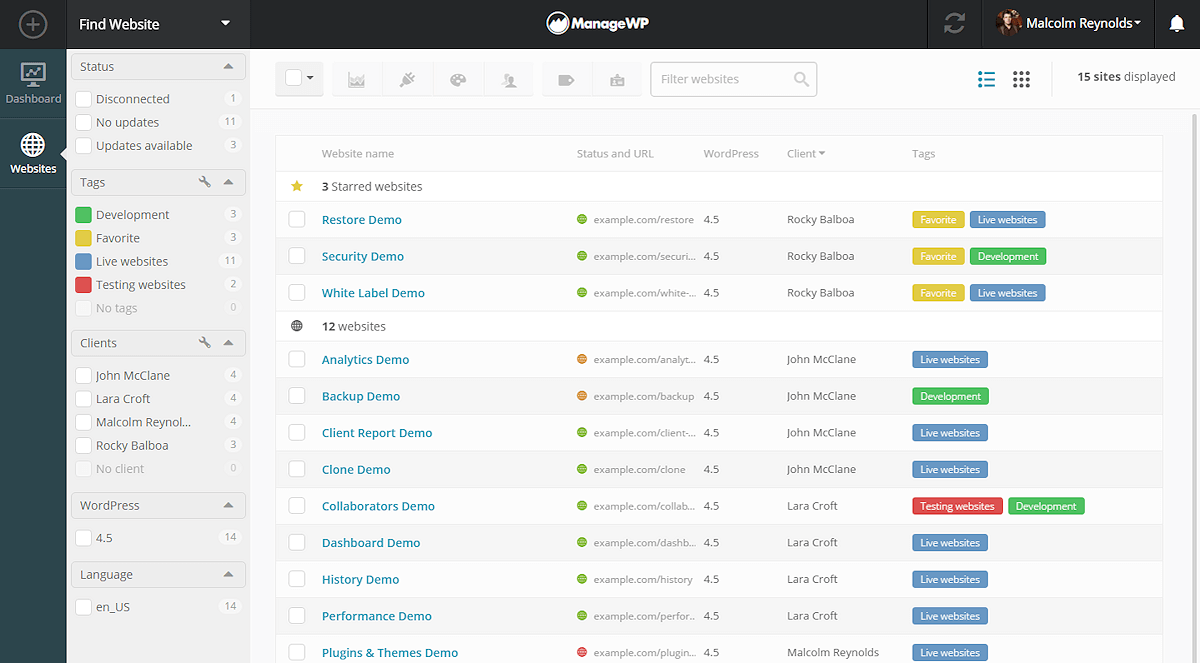 How It Works
Now that you have got a basic understanding of the features of ManageWP online tool, let us take a look at how it functions. Read on to know more:
First, you need to set up a ManageWP account with login details.
After you login, you can see a double arrow icon on the left side, which is known as the Syncing Icon. This will let you know when your websites were synchronized last. Whenever the user wants to sync the websites, all they need to do is click on the progress bar next to the icon.
Once you access the ManageWP dashboard, you will see a Plus sign, which is the icon for you to add new websites.
Near that is a Find Website Box, where you will get a complete list of all your websites. The Website box will help you search for any particular site as well.
On the side bar, you also have options like Overview, Websites, Clients and Add-ons.
With the Website status option, you can get a full update of the current status of your websites and bring about the required changes.
On the sidebar, there is an adding clients option, which makes it easier to add new clients and edit the information of existing ones.
Next is the overview tab that shows updates, services, optimization and comments sections. You can bring about any changes with the help of this section.
The Services widget helps you have an overall look of your backups, security, performance, Uptime, SEO and analytics of your websites.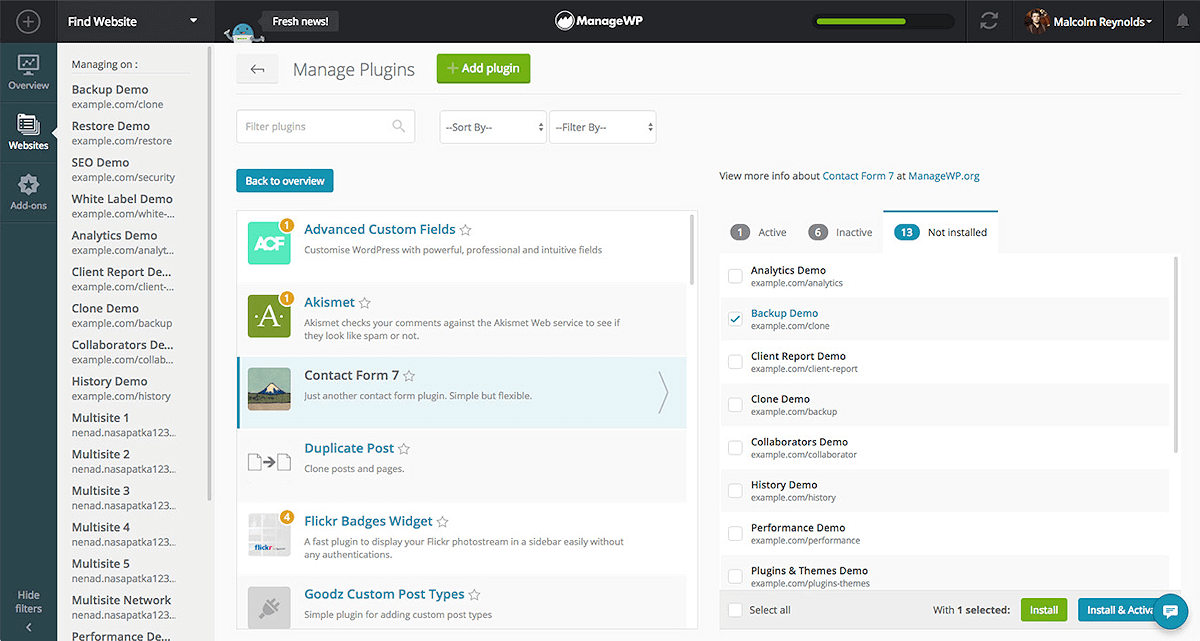 Pros and Cons
Let us now take note of some of the pros and cons of using the ManageWP tool.
Pros
Easy to Manage: One of the biggest advantages of using this online tool is that it is very easy to work with so operations are always smooth and convenient.
Enhances Productivity: As all the WordPress documents operate from the same platform, ManageWP is definitely time-saving and thus improves productivity.
Cons
Too Much Loading Time: Users of ManageWP have pointed out that the websites take a longer time to load while working with this online tool. This is one of the negatives of ManageWP.
Unnecessary Wait Times: Users have also complained about the unnecessary wait times spent while moving from one website to another.
Manage all your #WordPress pages from a central location with @managewp managewp.com/ via @supermonitoring
Verdict
The overall conclusion on ManageWP is that it is a much-needed online tool that reduces the time and effort put in by WordPress agencies in managing various websites. Although the website loading time needs improvement, most users are satisfied with the assistance provided by ManageWP.
Get notified about our new posts
By submitting this form I accept the
Privacy Policy
and I agree to receive blog-related information from Super Monitoring.