20 Best Sources for WordPress Themes (Free & Paid)
WordPress is a Content Management System (CMS) that needs no introduction. The free, open-source platform allows users to create and manage websites without requiring the knowledge of code. We're sure as experienced web designers and web developers, you're already well versed with WP's benefits and capabilities, and hence, we won't dive too deep into that. Instead, through this post we'll try to cover a rather crucial aspect of every WP website, which is pretty much its defining factor – its theme!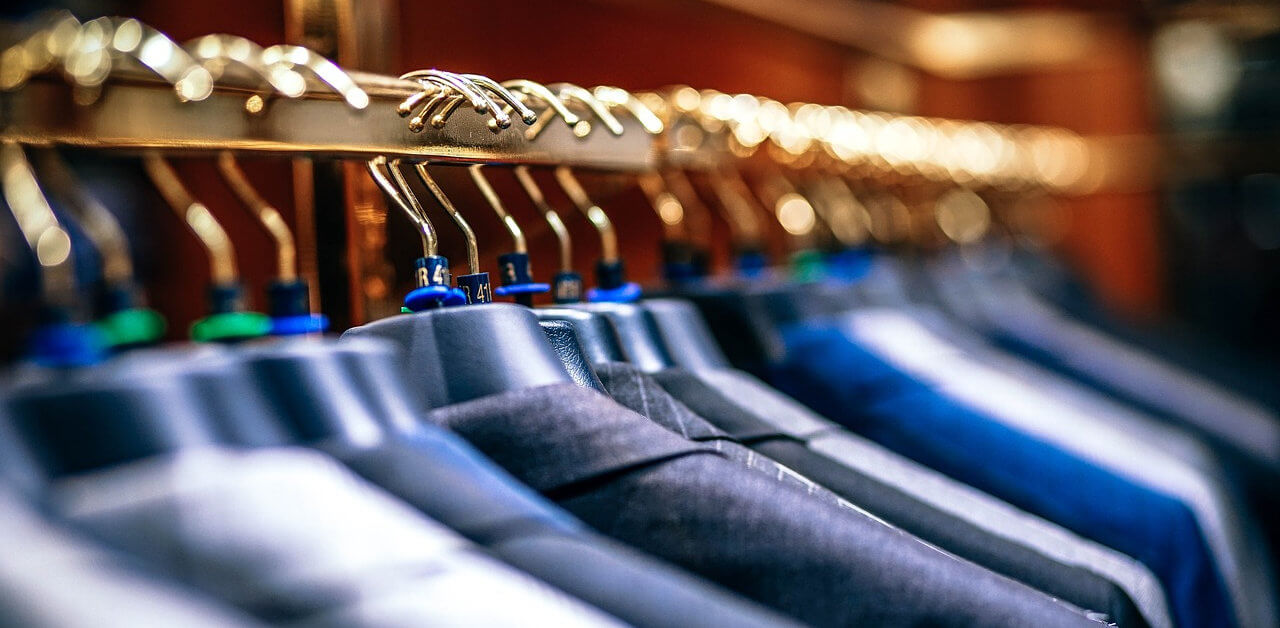 The criticality of a great WordPress Theme
When you're in the early stages of developing a WordPress website, there are several aspects to consider. You certainly won't want to have anything less on your plate, be it with respect to engaging content with call-to-actions or designing a visually appealing webpage. As a result, it is critical to pay close attention to the theme you choose for your website.
Unfortunately, not many people place this aspect high on their priority list. Either they aren't aware of the significance of themes, or they don't know how to employ them effectively. But you should know that some of the key benefits of having a killer WordPress theme include:
It makes the website attractive and approachable
Your website's functionality can be extended to generate faster results with a good theme
There are themes that allow you to avail multiple website usability
Themes keep websites updated and maintain high quality
But there's a catch in this whole situation. While you may have a clear picture of what you want your website to look like, finding the exact theme that can justify your vision could be very tricky. And that's exactly where WP theme marketplaces come into the picture.
Join us as we introduce you to some of the best marketplaces for WordPress themes.
A brief overview of WordPress Theme Marketplaces
Owing to the availability of dedicated marketplaces for WordPress themes, creating your online identity through a custom website is now a lot easier. You can create portfolios to showcase your work, brochures for your business, and even online stores where vendors and designers can join up, display their items for sale, and maintain their own accounts, all from inside your WordPress website. All you'd need is to utilize one of the many themes and associated plugins to set it all up.
So what are some of the best WP marketplaces where you can spot the most envious themes? Let's find out.
Top Marketplaces for WP Themes
The top marketplace themes in this category provide designs that are optimized for great conversion rates and increased sales for your business. They also include frontend forms and templates for your authorization, profile and reporting pages, and the functionality to give your multi-vendor ecommerce brand a consistent professional look and feel.
1. Envato Market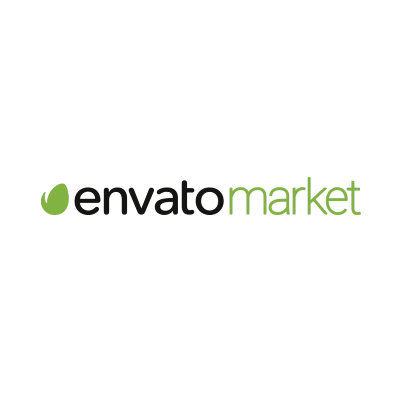 Envato Market (a.k.a. Themeforest) is the world's largest online marketplace for creative materials, tools, and talent. It is the most popular marketplace for WordPress themes and millions of people visit it every day to purchase and sell creative assets, utilize smart design templates, study creative skills, and even employ freelancers. Envato, with an industry-leading marketplace and an unlimited membership service, assists creative people in completing projects more quickly.
It offers a variety of categories from which to choose, allowing you to tailor your website according to your own niche. Corporate, Creative, eCommerce, Blog/Magazine, Retail, Entertainment, Technology, Nonprofit, Education, Real Estate, Miscellaneous, Wedding, BuddyPress, and Mobile are some of the categories available.
2. Creative Market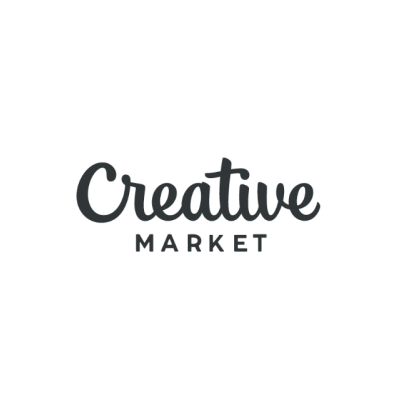 Creative Market is an online marketplace for user-generated design elements. The platform distributes and provides graphics, WordPress themes, stock photos, and other digital items to site designers. Creative Market has over one million monthly active users and over 250,000 items for sale.
It offers over 3,400 premium WordPress themes for commercial and personal websites, landing pages, and blogs. These adaptable themes can power e-commerce sites, portfolios, and content platforms on a variety of devices. It offers themes based on pricing range, file format, program kind, and attributes.
3. Template Monster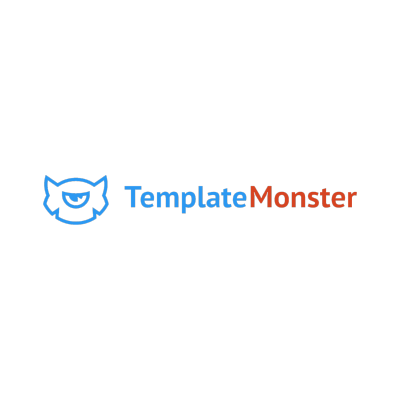 Template Monster is another marketplace for WordPress themes that offers features such as responsive design, cross browser, multiple theme options, well documented, and a plethora of Elementor and Custom Widgets. The themes given are SEO optimized and have flexible designs.
There is efficient technical help available 24/7, and Template Monster provides you with proper guidelines for installation, modification, and customization. As a result, this platform provides WordPress themes that are both accessible and adaptable. They are ideal for eCommerce website development, personal blog launch, and corporate presentation page creation.
4. MOJO Marketplace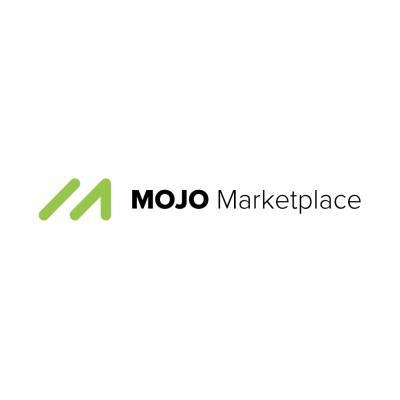 MOJO Marketplace sells high-quality premium WordPress themes for as little as $39. Here's what you'll discover in their extensive theme library:
A wide range of niche–specific and versatile themes with high–quality designs and layouts, as well as numerous customization possibilities to meet your style or brand.
Fully responsive layouts for all devices, allowing you to reach out to your consumers or audience from any location.
Fantastic theme demos that you may include with your theme. These are pre–configured layouts and designs that have filler material that you may alter and edit. This might save you time while also ensuring a professional design.
Online shop themes with WooCommerce–ready designs.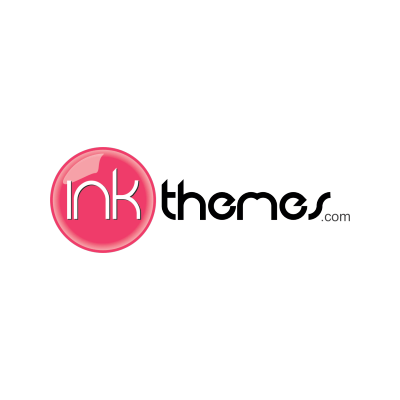 5. Ink Themes
Ink Themes was founded in 2021 with the goal of creating high-quality WordPress themes. Through the previous years, they have continually focused on designing themes that are straightforward and easy to use for customers. They are located in India, but consider themselves a worldwide firm with over 22,000 global consumers in over 100 countries. Ink Themes offers around 2380 WordPress themes and approximately 350 plugins that cover a wide range of niches and website development areas.
Top Premium WP Theme Providers
WordPress theme suppliers are divided into two types: free and premium, the paid ones being referred to as Premium.
Now, if a free theme is available, you might wonder why you should pay for a premium theme. Well, this is why:
Premium themes provide a number of key advantages versus free themes, the most significant one being the variety of functionality offered, which is simply not accessible in free versions.
Premium themes include far better and cleaner code, as well as more features and good support.
The documentation that covers all of the theme's features and choices is the most significant component of a Premium theme.
Once you've decided on a premium WordPress theme, the next question is where to get it. The list curated below might be beneficial for you.
1. Elegant Themes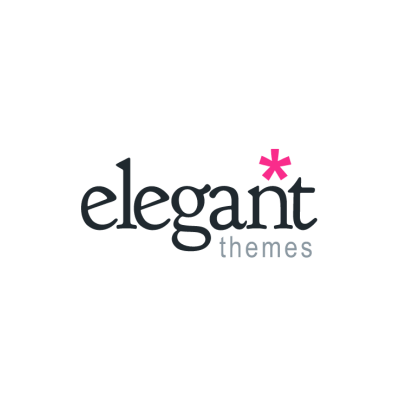 Elegant Themes provides WordPress themes that are stylish and well-designed. Their primary focus is on exceptional UI/UX and user-friendly functionality. You can discover built-in custom post kinds for easily adding content to your website.
The built-in WP Theme Customizer, which allows effective customization such as changing the background (color and image), setting portfolio articles per page, managing custom logo uploads, and much more, is one of the themes' distinguishing characteristics. The premium features include more style choices, font options, regular updates, and well-written documentation.
2. StudioPress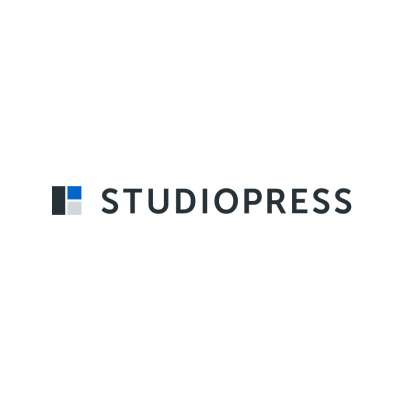 StudioPress, which was founded in 2007, has gained international acclaim for its elegant aesthetics and extremely functional themes. You may search the library by categories (business, enterprise, magazine, photography, real estate) or attributes to find the theme you're looking for (color styles, custom header, HTML5 markup, responsive).
The Genesis Framework serves as the foundation for all StudioPress templates. Users may benefit from cutting-edge code and smart design architecture as a result of this option, which considerably assists in SEO efforts. The framework also adds to website security.
3. Themify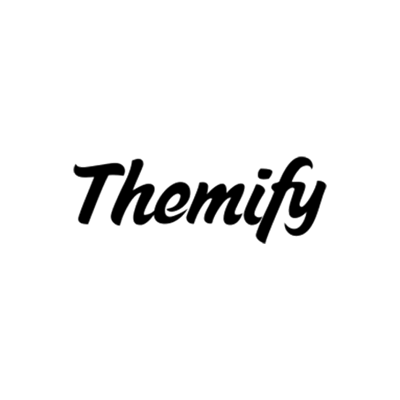 Themify first entered the WordPress theme market in 2010. It has now become a well-known brand for high-quality premium themes. This is an excellent resource for finding high-quality designs for a blog, journal, portfolio, or any business or ecommerce website.
The wonderful drag-and-drop builder, which allows users to create spectacular page layouts and real-time previews, is one of the numerous benefits of utilizing Themify.me themes. You do not need to change a single line of code to personalize Themify.me themes. Instead, updates are made via a style panel, which gives users complete control over the website's look.
4. Themeisle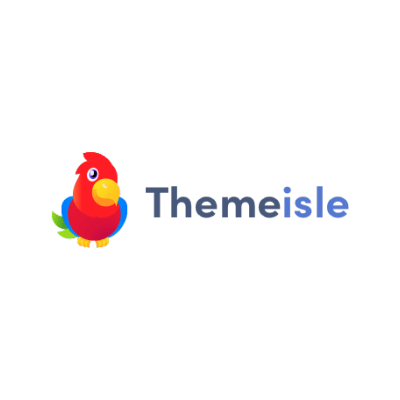 Themeisle provides users with 10 distinct theme categories to pick from. It was created by the same people who created the CodeinWP website, who prefer to describe themselves as 'pirates seeking diamonds within the world of WordPress.
If you want a themed website with a rock-solid foundation and exceptional customer service, Themeisle is by far the finest option. You might submit Photoshop files of your design and obtain a high-quality WordPress theme that looks and operates exactly as you want.
5. MyThemeShop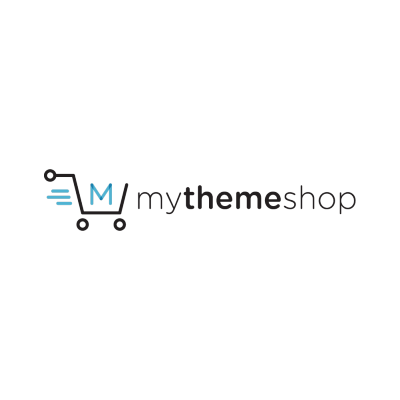 MyThemeShop is a well-known brand in the WordPress premium theme library. They provide high-quality, visually appealing premium themes ideal for practically any form of website.
MyThemeShop provides consumers with a wide range of gorgeous designs that are simple to use even for beginners. They are mobile-ready and responsive, and they provide excellent customer service. Not only that, but it provides website builders with exceptional SEO exposure as well as quick, scalable performance.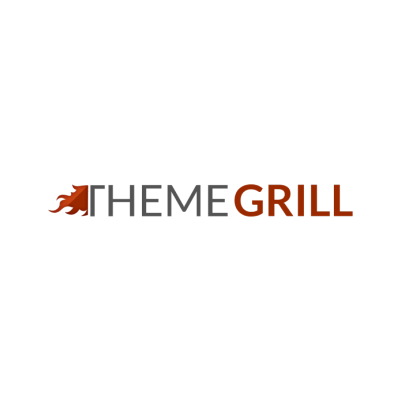 6. ThemeGrill
ThemeGrill is a premium WordPress theme vendor with eye-catching colors that are also professional. Their themes are ideal for startups, small businesses or any high-tech firm, and they will amaze your visitors with their eye-catching design. So, you can discover the most recent web design advances, such as responsive, adjustable backdrops, HTML5/CSS3, and even more.
7. AccessPress Themes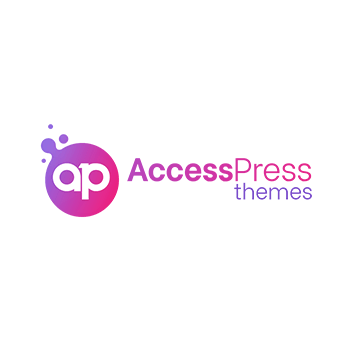 AccessPress Themes provides 50+ free WordPress themes and 25+ premium WordPress themes. All themes are highly practical, with elegant and up-to-date design trends, speed, and SEO as top priorities, and, of course, excellent after-sales assistance. They also have a library of 50+ free WordPress plugins and 50+ paid WordPress plugins to help you power any sort of WordPress website.
Most AccessPress Themes include clean code, a wide range of plugin compatibility, SEO optimization, responsive, attractive and trendy design, unique layout and components, and more. In addition, all themes have YouTube video tutorials for installation and customization and full documentation.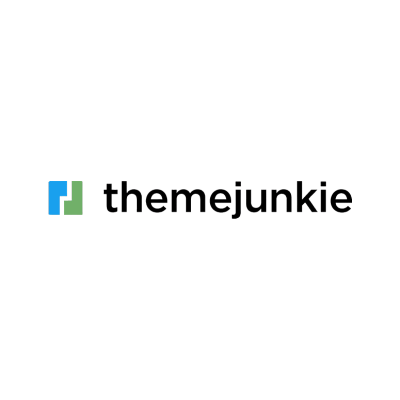 8. Theme Junkie
Themes on Theme Junkie are divided into several categories, including business, creative, ecommerce, magazine, mobile responsive, and free. It is up to you to determine which theme meets your needs and niche the best. You may select a single theme, but it will be more expensive, therefore it's better to opt for a bundle package because it will be cost effective and much more preferable.
9. Dessign Themes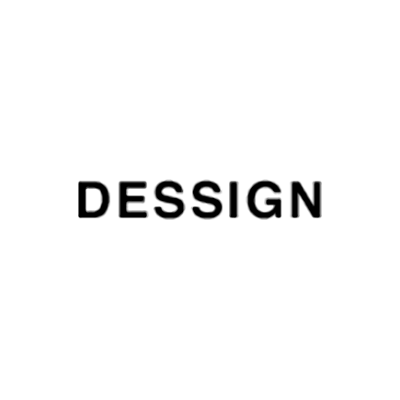 Dessign Themes was established in 2010 with the goal of providing free and paid themes for creative professions. Dessign themes have been featured in several major sites, including SmashingMagazine, Mashable, Creative Bloq, and Awwwards, with over 97,000 users worldwide.
The emphasis is on basic and clean WordPress themes that are optimized for performance and SEO. Many themes are now Gutenberg-compatible, allowing you to simply update and add new sections to your initial layout without touching the code.
10. Press75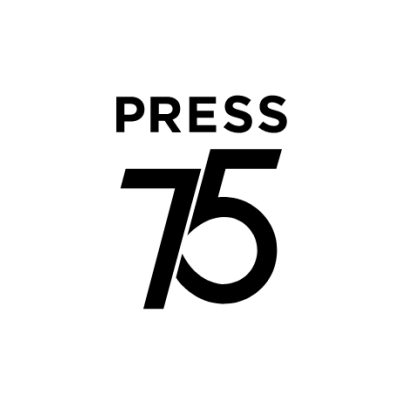 Press75 provides high-quality WordPress themes with easy-to-use features. Press75's WordPress theme collection is separated into six categories: blog/magazine, business, picture, portfolio, responsive, and video.
Each theme is entirely configurable, and you may alter the background design, color, fonts, and other elements to create a unique website. Furthermore, Press75 themes have detailed documentation that greatly simplifies installation and modification.
11. Theme Bullet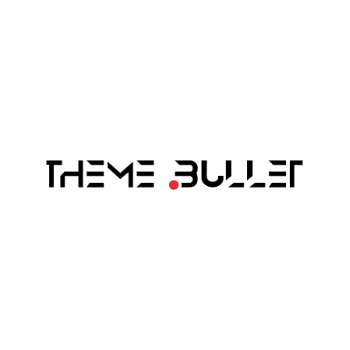 It's not been much time since Theme Bullet rose to prominence in the theme marketplace arena. They provide adaptable, high-quality theme designs for blogs, eCommerce stores, portfolio websites, and enterprises. Some of these themes, such as Aslom, Cattleya, and Food Factory, are well-known for their adaptable designs and unique niches. It has limitless customization, a comprehensive theme selection Panel, and one-of-a-kind designs.


12. Catch Themes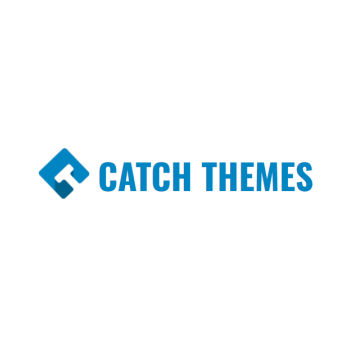 Catch Themes is a premium and free WordPress theme vendor that specializes in creating stylish and aesthetically pleasing, clean, minimalistic, content-rich WordPress themes. Catch Themes includes a range of various types of themes, such as corporate, blog, magazine, photography, music, and many more, ranging from basic and clean to broad, professional, and dramatic.
Every theme has a live in-built Theme Customizer that allows you to see a live preview of your site while making adjustments before publishing them. Regardless of whether premium or free, each theme has an infinite number of adjustable customization choices for your comfort and convenience.
13. WPZoom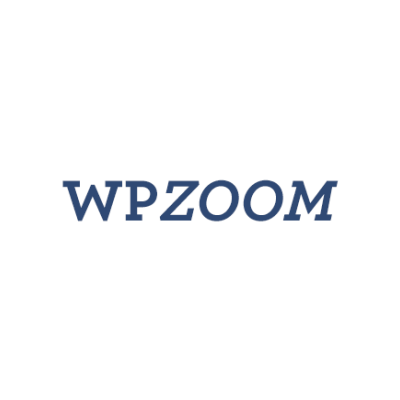 WPZoom is another respectable WordPress theme supplier which was founded in 2008. When browsing its options, you may narrow them down by responsive, business, ecommerce, magazine/news, portfolio, and video categories. Each theme is powered by the ZOOM framework and is designed with HTML5 and CSS3, resulting in a clean and SEO-friendly codebase. The design may be changed using an intuitive and simple choices panel, which eliminates the need for coding and testing. Updates are carried out just a single click.
14. Pixelgrade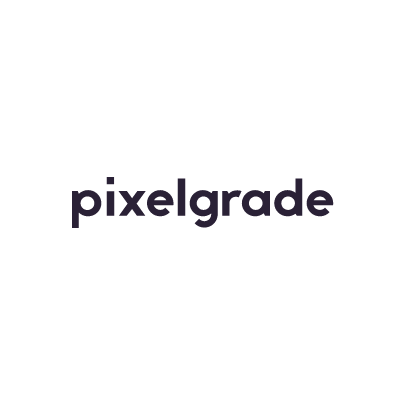 Pixelgrade is an eight-year-old design firm that specializes in producing simple WordPress themes and plugins for bloggers, photographers, restaurants and eateries, digital marketing agencies, and other small companies.
All of their themes have Style Manager, an easy-to-use tool that allows you to change the colors and fonts on your website with a single click. The tool is featured in the default WordPress customizer, offers a variety of predefined color and font palettes, and allows you to create your own. Their themes and designs stand out from the rest; and it's no surprise that over 60,000 people choose their products from Pixelgrade.
15. MysteryThemes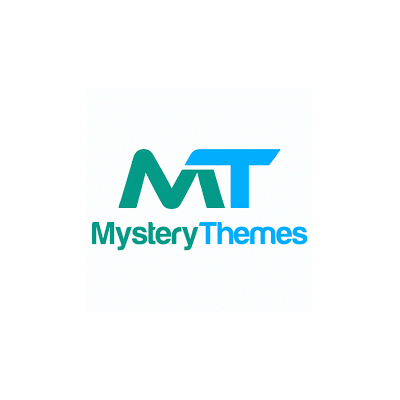 MysteryThemes is a theme development firm that creates WordPress themes for certain purposes, such as business, magazine, and blogging themes, among others. Custom layouts, sleek and adaptable design, and great support with a plethora of advanced functionalities are among the benefits of themes.




Finally, to wrap it up…
Starting a blog or website is a major step, and it's critical to choose the correct WordPress theme to drive your vision from the start. In the case of WordPress-based websites, the sheer amount of possibilities makes choosing one theme very tough. Using the list above, however, you can quickly pick a premium WordPress theme and be guaranteed of highly functioning and update-ready themes and designs for your website.
Hope this article helps you pick the right marketplace for your shopping spree!
The article contains affiliate links.
Get notified about our new posts
By submitting this form I accept the
Privacy Policy
and I agree to receive blog-related information from Super Monitoring.